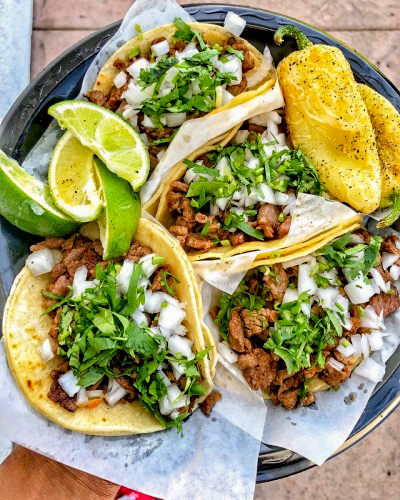 Concord's Leyanne Amos Takes the Taco Trail Trophy
Taking no chances, Leyanne Amos sampled Mexican food at every one of the 32 family-owned taquerias and Mexican restaurants involved in the inaugural Concord Taco Trail promotion, which gave any taco-lover a chance to claim what will surely become one of Concord's signature honors: the Taco Trail trophy.
Amos checked in at all 32 participating restaurants on the list, and along the way, found a new favorite, Los Portales Taqueria on Clayton Road. In fact, Los Portales was a lot of people's new favorite, as it earned the Best Taco award, finishing ahead of Tortilleria El Molino (in the Monument Plaza mall) and Taqueria Los Gallos (on Grant Street in Todos Santos Plaza).
Danville's the Peasant and the Pear to Move—But Only 500 Feet
After 14 years, the Peasant feels the Pear will be sweeter a tenth of a mile away, so plans call for the popular restaurant to move to West Prospect Avenue (next to Danville Brewing). When? That's still up in the air, and of course The Peasant and The Pear will remain open on Hartz Avenue as long as possible, but if you want to relive fond memories, sooner rather than later seems like the best option.
Contra Costa, San Francisco Tighten Dining Restrictions
After Contra Costa County moved into the orange tier of COVID-19 safety October 27—which allowed outdoor bars (except for restaurants) and 50 percent capacity for indoor dining—officials responded to rising case rates by scaling back what's allowed. So now outdoor bars are prohibited, unless they're serving drinks with meals, and indoor dining capacity is limited to 25 percent.
San Francisco County was planning to relax restrictions November 3, but it too has seen an increase in coronavirus cases and backed off as well. Alameda County, however, has done better with controlling the virus, and continues to allow more freedom for bars and restaurants.
Regardless, it's imperative that diners respect the health and safety of restaurant workers by wearing masks except when actively eating or drinking.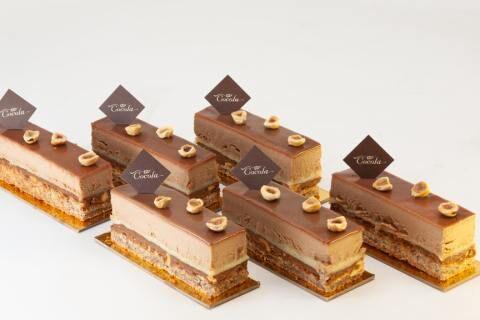 Cocola Bakery Back in Business in Broadway Plaza
Cocola Bakery and its lineup of pastries, cakes, and tarts is up and running again in Walnut Creek's Broadway Plaza. And in times like these, an occasional reward of carefully crafted sweets and hot coffee isn't a luxury—it's a necessity.
Pizza Americana Opens in Walnut Creek's Palos Verdes Center
It didn't take long for the take-out pizza vacuum to be filled near Lunardi's in Walnut Creek, as Pizza Americana has opened in the space where Papa Murphy's had a long run. As for the menu, we're talking traditional here—no kale and buffalo combos—with the usual sides of salads and non-alcoholic drinks. 
Dublin's Cafe Tazza Dishes Up Diwali Delights
Diwali, the Hindu Festival of Lights, is underway, celebrating the spiritual victory of light over darkness and good over evil. It's as good an excuse as any to celebrate with special Indian sweets—which Cafe Tazza will be happy to provide.
Cafe Tazza is on Dublin Boulevard and is open from 10 a.m. to 9:30 p.m. Monday through Wednesday and 10 a.m. to 10 p.m. Thursday through Sunday.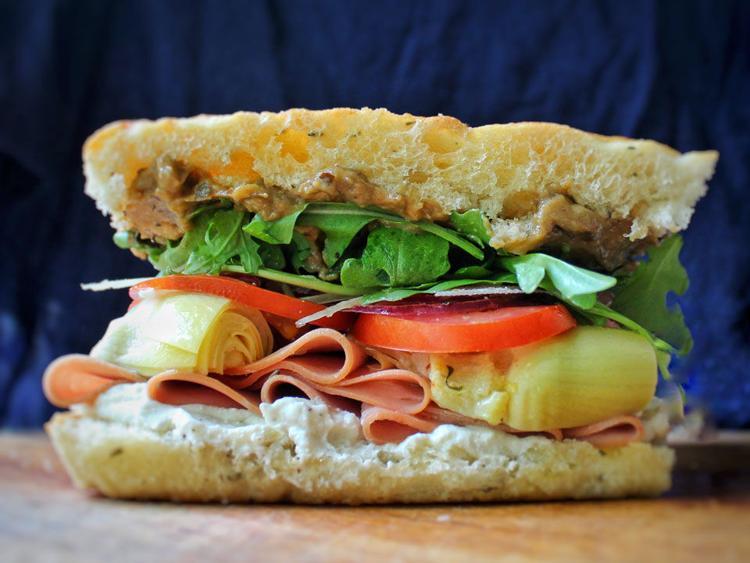 Lucia's Craft Sandwich is Another Reason to Visit Crockett
A big reason to head to the north end of Contra Costa, of course, is the fabulous Dead Fish, but now Lucia's and its quality sandwiches are available as well. Lucia's Craft Sandwich is a take-out only spot on 2nd Avenue near the legendary Toot's Tavern, which opened not so recently, in 1901.