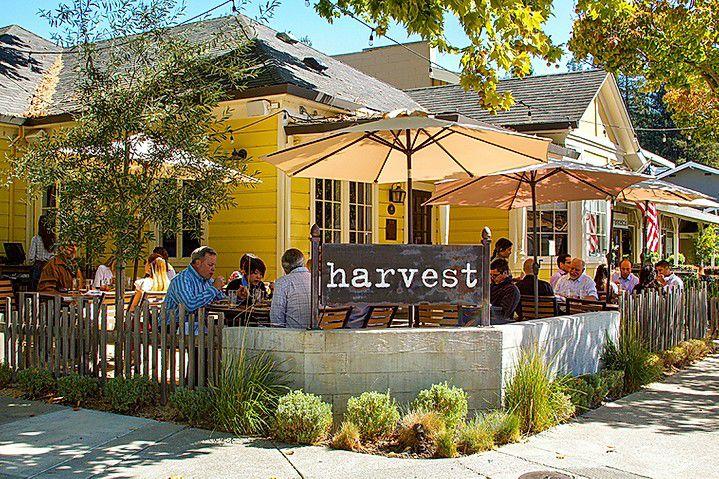 "Street Food" Will Soon Have a Whole New Meaning
From Lithuania to Livermore, from Boston to Berkeley, the sky is becoming the ceiling for more and more restaurants.
Though the final verdict is far from being rendered, early indications are that the COVID-19 virus is not nearly as contagious outside as it is inside—which makes more al fresco dining an obvious option for restaurants that are struggling to survive and customers who want to feel as safe as possible. One issue, though, is that unoccupied outdoor space in cities and suburban downtowns is as rare as a $5 cocktail.
But we're not the only ones who've noticed there aren't nearly as many cars on the road these days, and restaurateurs have started to cast covetous eyes on the empty asphalt they can see right out their front windows. After all, that's convenient potential patio space that can both expand capacity and allow for easy social distancing.
Not surprisingly, Berkeley was the first local city to join the street food revolution, and come June 2 it will be possible for restaurant owners to petition the city to allow outdoor seating in parking areas—and even close streets entirely.
Similar proposals are under consideration in cities like Walnut Creek, Pleasanton, and Livermore, just to name a few, but as always, the devil—and that order of deviled eggs—is in the details.
If parking spots are replaced by tables, where do the diners park? And where do take-out customers park? And DoorDash drivers? And what about the newly reopened bicycle store next door? Where do its customers park?
Closing entire streets is even more problematic, as very few blocks have only restaurants on both sides. Pedestrian traffic and al fresco meals are great, but again, what about the other businesses?
And then in some cities, like Danville and Lafayette, the streets with the most restaurants are also the streets people use to get from one side of the town to the other. And since the parking spaces are parallel to the sidewalk, not at an angle, taking them over doesn't really help much.
The list of complications goes on, but the bottom line, as Rachael Snedecor, executive director of Livermore Downtown, says, "People are desperate." And at the same time, cities recognize the importance of and revenue generated by restaurants, so the wheels are turning at top speed to come up with ways to make it all work—and quickly.
And like some city streets, expect the early days to be a little bumpy. "We're going to have to learn as we go," says Snedeckor. "We can't Google, 'How to design a retail system in a pandemic.'"
Still, summer is almost here, and it appears that soon the time will be right for dinin' in the street.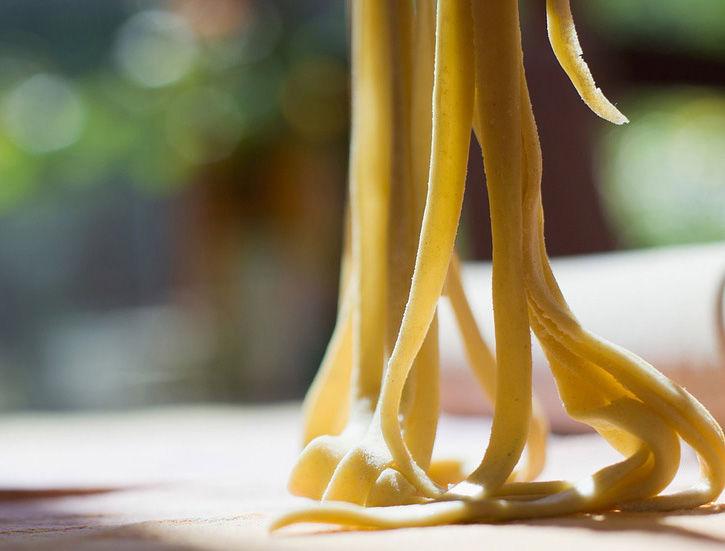 Two Local Favorites Join the Take-out Crowd
One of Walnut Creek's most popular restaurants is back in business, as Benvenuti Ristorante's curbside takeout is now available from noon to 7:30 p.m. Wednesday through Saturday. There are family-style meals, some familiar items from the full menu, and even some pantry fillers, but note that only phone orders will be accepted.
In Lafayette, long-time favorite (since 1967) Millie's Kitchen is offering breakfast and lunch takeout from 7 a.m. to 1:30 p.m. seven days a week.
This is good news in the short run, of course, but does seem to make it clear that both are ready to open their doors when Contra Costa County permits restaurant dining again.