April 15 Is a Lot Less Taxing—So Celebrate With Take-Out
Maybe your taxes were done back in February—if so, though, we don't want to hear about it. For most of us, the delay in having to grind our way through the opaque verbiage and pointless data of numerous IRS forms certainly qualifies as good news. (Of course we still have to do it, but July 15 is a long ways away)
This is as good a reason as any to support your local restaurants by getting take-out tonight—and if you're particularly motivated, you could also reach out to your local and state leaders to support the restaurant industry's plea for a financial lifeline during the crisis. The California Restaurant Association has officially asked Governor Gavin Newsom for property tax postponements, fee deferrals, and eviction protection, among other things. And if we want to enjoy the same cornucopia of choices we had before COVID-19, we need to make our voices heard.
We also need to make our credit cards work out a little bit too, and to make it even easier, here's a way to find out what restaurants are still serving customers in your area. As a reminder, Diablo compiled a resource list of restaurants that are still open for takeout and delivery. 
Dublin Restaurants Are Caring For the Caregivers
Five Dublin restaurants are stepping up, even during their own struggles, to help those who are helping all of us.
Boba Bliss, for example, is donating drinks to health-care professionals, while Taqueria Azteca has been favoring the Dublin station of the Alameda County Fire Department with free burritos. Sourdough and Co. is discounting prices for medical workers, and Armadillo Willy's BBQ is giving its Texas barbecue to the staff at Livermore's Shepherd's Gate, which works with women dealing with abuse, addiction, and homelessness.
Finally, World of Beer is making relaxing a little easier for doctors, medical professionals, and essential care providers by letting them all have a discount on food and, of course, beer.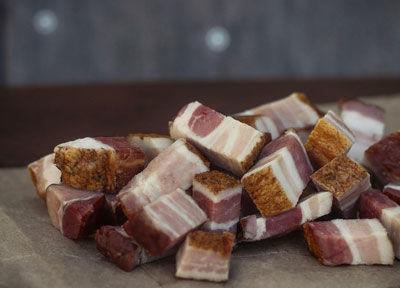 Bringing Home the Bacon—Without the "Bringing" Part
With delivery of crucial supplies—and yes, for some of us bacon is considered crucial—sometimes hard to come by, it's good to know that Berkeley's The Baconer will ship its craft pork products directly to your door.
In addition, the Baconer is donating 10 percent of all orders to the World Central Kitchen (WCK), which helps get food to those in need. The World Central Kitchen may not ring a bell, but Time magazine just put John Andres, who runs WCK, on the cover of the April 6 edition.
And yes, the Baconer's bacon is not only way better than what you're used to, but the company also offers a wide variety of products, from lardons (little smoked cubes of bacon) to bacon steaks to ground bacon to, well, pretty much anything you can think of.
Oakland's Itani Ramen Reaches Out to Emergency Responders
And speaking of the World Central Kitchen, Itani Ramen is working with the organization and East Bay FeedER to deliver free meals to health-care workers. East Bay residents are encouraged to contribute to East Bay FeedER and help Itani Ramen deliver 5,000 free meals to those on the front lines of the war on COVID-19.
Choicelunch Now Caters to Consumers Rather Than Schoolkids
With access to local meat, dairy, and produce, and no more access to its school-lunch clients, Danville's Choicelunch is offering no-touch shopping in Danville, Hayward, and San Jose. (The service is also available in Rossmoor, but only to Rossmoor residents.)
The only catch is that orders have to be placed two days in advance—and sadly, at last look, they didn't have any toilet paper left in stock.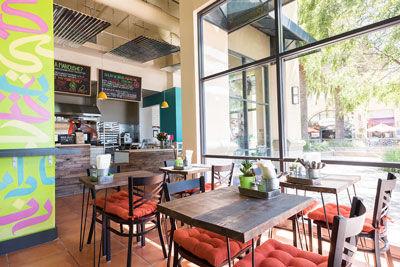 Two of the East Bay's Best—Nyum Bai and Reem's California—Are Closed
Sadly, even take-out is off the menu at Nyum Bai and Reem's California in Oakland, perhaps because one of the best ways to get to both of these wonderful restaurants was by taking BART to the Fruitvale station, an option that has become less and less viable in recent weeks.
Neither restaurant is closing for good, according to their websites, so we can all hope we'll be able to enjoy the elite cooking skills of Nite Yun (Nyum Bai) and Reem Assil (Reem's) sooner rather than later.
---
Got Dish? Send an email to dish@maildiablo.com.