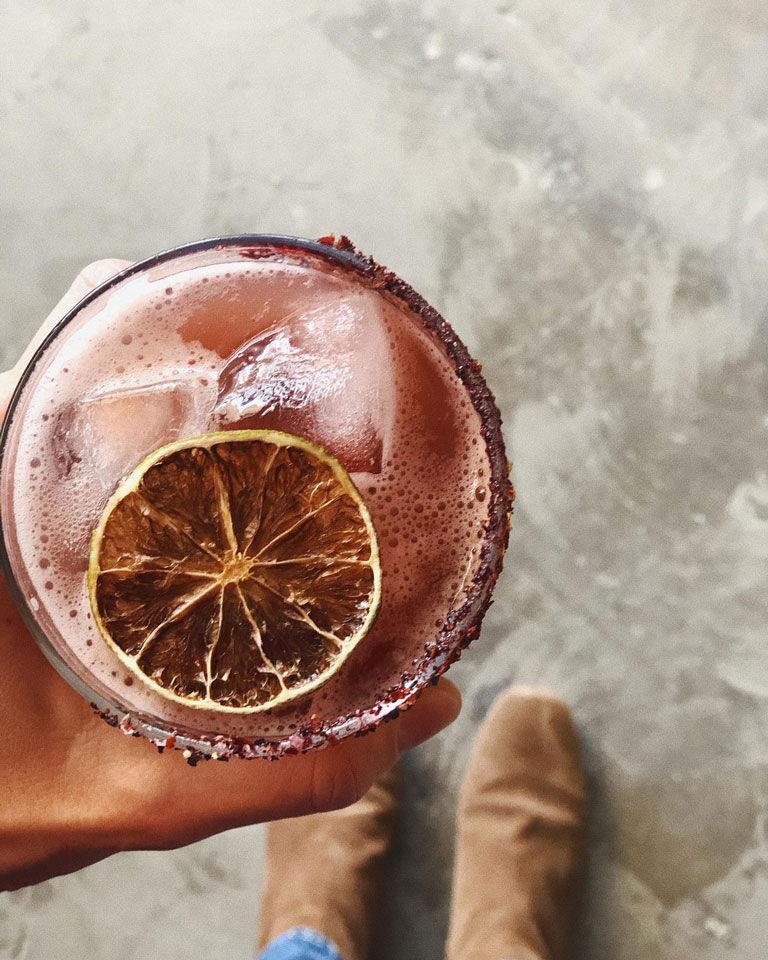 Livermore's Bar Quiote Hopes to Widen Horizons
By now, only the least adventurous haven't tried mezcal, and tequila is as ubiquitous as vodka—but a new Livermore spot plans to introduce locals to an even wider variety of Mexican spirits.
Sotol, bacanora, and raicilla are derived from the agave plant, just like mezcal and tequila, but are from different areas of Mexico and add a new twist to the familiar flavors. Bar Quiote—at First and Maple streets—will feature them all, and will be run by alumni of Range Life.
Bar Quiote should be open, with bar food, Sonoran hot dogs, and all kinds of agave-based liquor, sometime this month.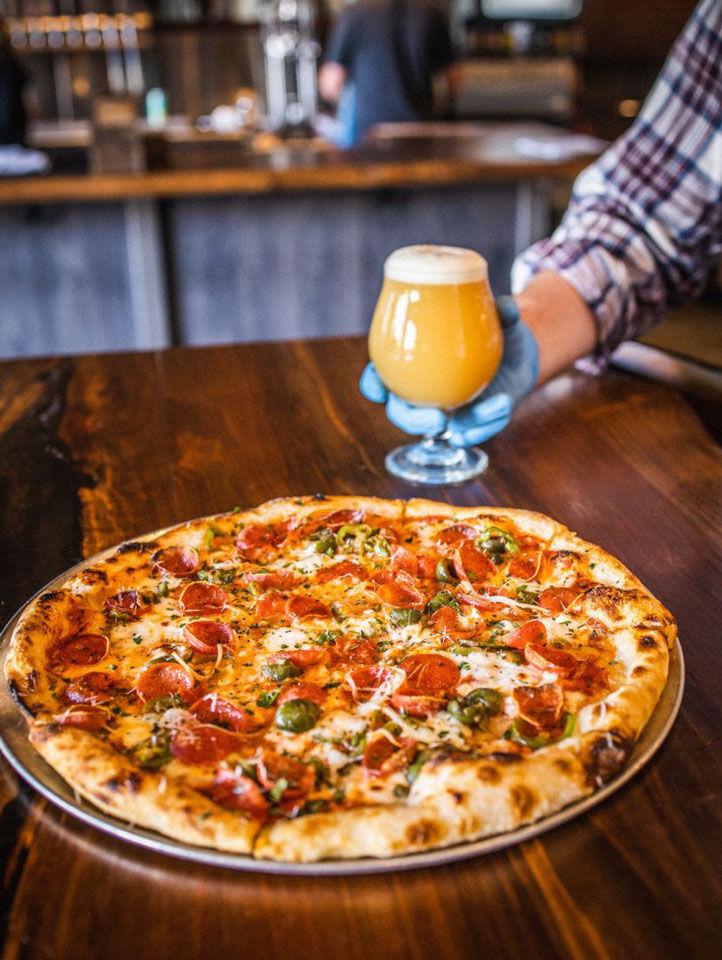 Fieldwork Plans Major Expansion in San Ramon
Undaunted by COVID-19, Berkeley-based Fieldwork Brewing Company will add 900 square feet of indoor space to its San Ramon City Center Bishop Ranch location, and at the same time begin serving food as well.
The new kitchen and seating should be ready this spring, and customers can expect the usual selection of Fieldwork beers plus pizzas, salads, and appetizers.
Square Pie Guys Turn the Corner, Now Open in Oakland
The heavily hyped Square Pie Guys Old Oakland location is now open, but only for takeout—and the fried chicken sandwich isn't offered yet either.
But the rectangular pizzas are available (though ordering in advance is recommended), which adds just another option to the foodie hub centered around Swan's Market on 9th Street.
Que Onda Taco Bar Coming to Walnut Creek
After building a satisfied customer base in Pinole (near Appian Way, across from Best Buy), Que Onda Taco Bar will take over the old Freebirds World Burrito space in the marketplace on Geary Boulevard.
Not surprisingly, the menu features lots of tacos, but also look for chilakos and esquite (grilled corn).
Walnut Creek's Coffee Shop Shifts to Mornings at Maria Maria
That was quick.
Walnut Creek's Coffee Shop—there's one in Lafayette and a drive-through in Alamo—shut down recently, but promised to find a new home. And it didn't take long, as it will partner with Maria Maria, just a few blocks away on Broadway.
Look for the Coffee Shop in the mornings and expect the same menu (which includes alcohol) as in Lafayette. Maria Maria will then take back over in the afternoon and evenings, in a partnership that takes full advantage of the kitchen, bar, and space.
AKA Coffee to Find Retail Identity in Oakland
The west Oakland-based coffee roasting company plans to take over the 1951 Coffee space near the intersection of Claremont and College avenues. Up to this point, AKA Coffee has been a strictly wholesale operation, but its success so far spurred expansion to the retail side.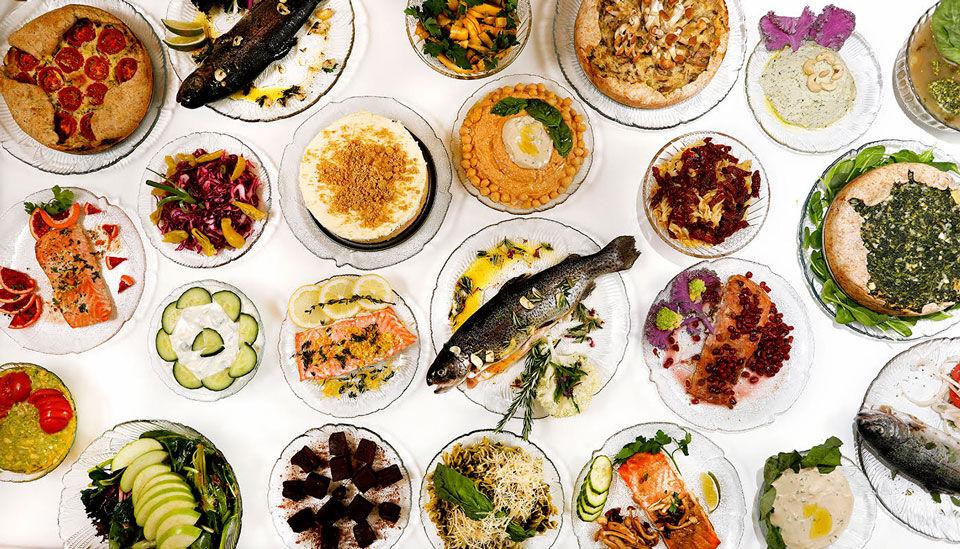 Eli's Coming to Berkeley—But Only for Two Days a Week
Eli's Gourmet Cooking, which offers a menu that is more than 80 percent vegan, gluten-free, nut-free, dairy-free, and soy-free, will pop up Wednesdays and Thursdays from 4:30 to 7:30 p.m. on University Avenue.
The mix of California and Mediterranean styles will also be affordable, as owner Eli Gilad has over ten years of experience in catering and is confident he can deliver quality at a budget price.
Off the Grid Joins Oakland's Great Plates Program
Off the Grid is best known for its mouth-watering community of food trucks, but the company is now partnering with the City of Oakland to double the size of Great Plates Delivered, which brings free, locally sourced meals to seniors impacted by the pandemic.
Off the Grid's participation means that twice the amount of meals will now be available to qualified seniors—and since Oakland has already served two million meals since the start of the pandemic, doubling the size of the program will make a difference to many who are struggling.
Sobre Mesa Returns On its Year Anniversary
Uptown Oakland's Sobre Mesa is reopening with a bang. Alamar Kitchen and Bar chef/owner Nelson German's sister project, an Afro-Caribbean bar concept, debuted last March to much acclaim—before being shut down due to the pandemic after just nine days. German, who is competing in the upcoming Season 18 of Top Chef (the opening episode airs April 1), has big plans for the relaunch on March 4 and one-year anniversary of its opening. Throughout the month, Sobre Mesa is hosting live music, special art events, theatrical performances, and a fundraiser brunch on April 3 supporting the Black Joy Parade.
In addition, it will be open outdoors to start and indoors when allowed for dinner and cocktails Thursday, Friday, and Saturday evenings and Sunday brunch. Dinner menu dishes include mussels escabeche with smoked trout roe and avocado; suya steak and Oaxaca cheese empanadas; lobster thermidor; and bone marrow with beef tartare and jerk cassava, plus Alamar holdovers chimichurri jerk wings and stuffed roasted plantain. Among the brunch items are salt fish chilaquiles, braised oxtail hash, and red velvet flapjacks. Under the direction of manager Sadé Stamps, the bar will emphasize Caribbean flavors and small-production spirits.