Brazil, Texas, and Italy Converge in The Veranda
The geographically challenged may have some issues with the latest Brazilian rodízio-style restaurant, but meat-lovers will definitely be happy with the wandering waiters and the slabs of meat that they cut at each table.
The Veranda—which seems to open a new restaurant each week—is the site for Texas de Brazil. The combination of churrasco, or roasted meat, with a nod to Texas flavors, is the latest addition to the Brazilian steakhouses that have sprung up all over the Bay Area. 
The opening date for the nationwide chain's latest outpost has not been set, so "coming soon" is the best we can do, as is the case with another exciting soon-to-open eatery at The Veranda.
Doppio Zero, or double zero, will arrive with its Neapolitan pizza and Southern Italian menu, which might be familiar to those who have eaten at the San Francisco, Cupertino, and Mountain View locations.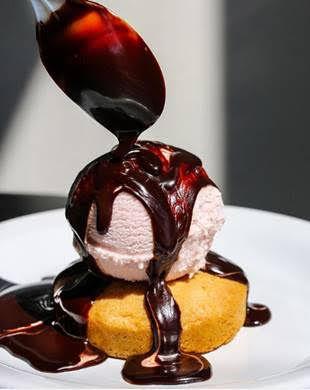 Humphry Slocombe Unveils September CBD Special
Humphry Slocombe has always been willing to up the ante, and it's now adding to its alcohol-enhanced ice cream flavors by offering a CBD sundae with a CBD-infused blondie on top.
CBD is better known as active chemicals in marijuana that are responsible for lowering stress rather than inducing euphoria (thank THC for that). An ice cream sundae that helps you relax sounds like a winner, and it can be found in the two East Bay Humphry Slocombe locations in Oakland's The Hive and in Berkeley at Bancroft and College.
Postino Ready to Return
Though a precise date has not been set, Lafayette's Postino is oh-so-close to reopening after an April fire. Call for reservations and more detailed information.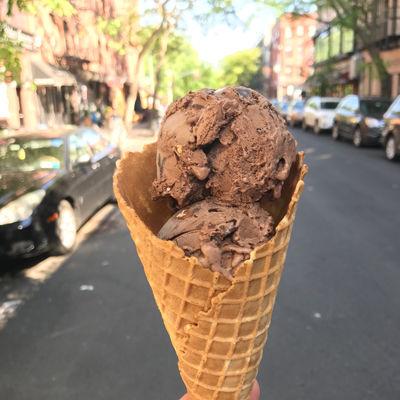 Speaking of Ice Cream and Oakland
Sunday, September 8 is Oakland Pride, with an 11 a.m. parade and an all-day festival. You can get a jump on the celebration at 5 p.m. on Wednesday at the Waterfront Hotel in Jack London Square when Big Gay Ice Cream will be serving free scoops to benefit the Oakland LGBTQ Community Center.
There will also be live music and craft beer tastings from Oakland United Beerworks.
Golden State Taqueria Opens in Pleasanton
There's always room for another taqueria, and Golden State Taqueria is settling in nicely. The fast-casual offshoot of the Los Altos Taqueria in Mountain View has the usual suspects on the menu, plus wine and beer.
Toast Your Inner Zombie with Special Glasses at The Kon-Tiki
There's a lot to be said for tiki bars—I confess to a serious weakness for sweet tropical drinks that come with lots of fruit and the occasional umbrella—but Oakland's The Kon-Tiki is doing more than just serving Zombies and Mai Tais. The tiki bar is collaborating with Dinah Shapiro and Creative Growth Art Center, an Oakland-based non-profit studio for artists with developmental, intellectual, and physical disabilities. 
Shapiro designed 600 zombie-themed glasses, and all of the proceeds from the sale of the glasses will go to Creative Growth Art Center. They will be on sale at the bar until supplies run out. 
The Tribune Tavern Survives Tribulations
The Tribune Tower is an iconic reminder that Oakland once had its own thriving newspaper (the Oakland Tribune) to go along with its own thriving downtown.
Now, the downtown is bouncing back. And though the newspaper won't return, Chris Pastena will open the Tribune Tavern—a bar and restaurant that will harken back to the glory days of the area—at the base of the tower on September 10.
Getting the restaurant open wasn't easy, though, as protracted legal battles with former Cal and Piedmont High School basketball star Tom Henderson (he's now under indictment for more than $100 million in fraud) delayed the project. Of course, Pastena has been busy with his other Oakland restaurants—Chop Bar and Calavera—so it's not as if he's had time to lose his touch.
The World Famous HOTBOYS Aren't Shy
Of course, it all depends on how you define "world famous," but regardless, the World Famous HOTBOYS are out to make an impression on Oakland diners when their restaurant opens up this fall just down the block from The Gastropig and Abstract Table.
The main dish will be Nashville chicken, which is fried chicken with a spicy sauce. The menu will generally have a Southern slant, and those who want to get a jump on the flavors can sample World Famous HOTBOYS at the Forage Kitchen in Oakland from 11 a.m. to 5 p.m. Wednesdays through Fridays.
And as the old newspaper saying goes, there's always a local angle: Part owner Victor Ghaben's family runs Lafayette's Batch and Brine.
---
Got Dish? Send an email to dish@maildiablo.com. Or follow me on Twitter @DiabloDish.