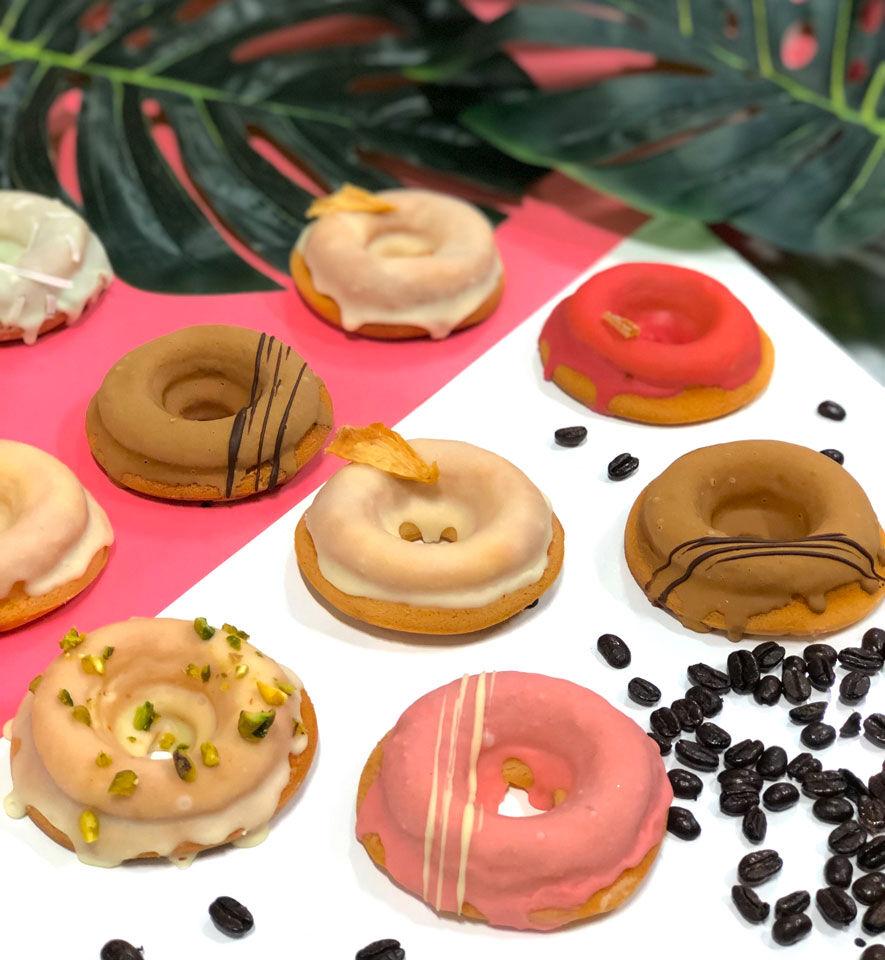 Third Culture Bakery to Open Next Week in Walnut Creek
The hype has been relentless for Third Culture Bakery and its matcha lattes and mochi muffins, and next Wednesday, locals will have a chance to taste for themselves at the corner of Botelho Drive and S California Boulevard (across the street from Pizza My Heart).
Of course, Third Culture plans to exceed expectations, thanks not only to its highly regarded baked goods and matcha expertise, but also to a state-of-the-art interior design. And speaking of matcha, if you too want to become a green tea expert, Third Culture will offer matcha flights so newbies can compare and contrast the various Japanese teas.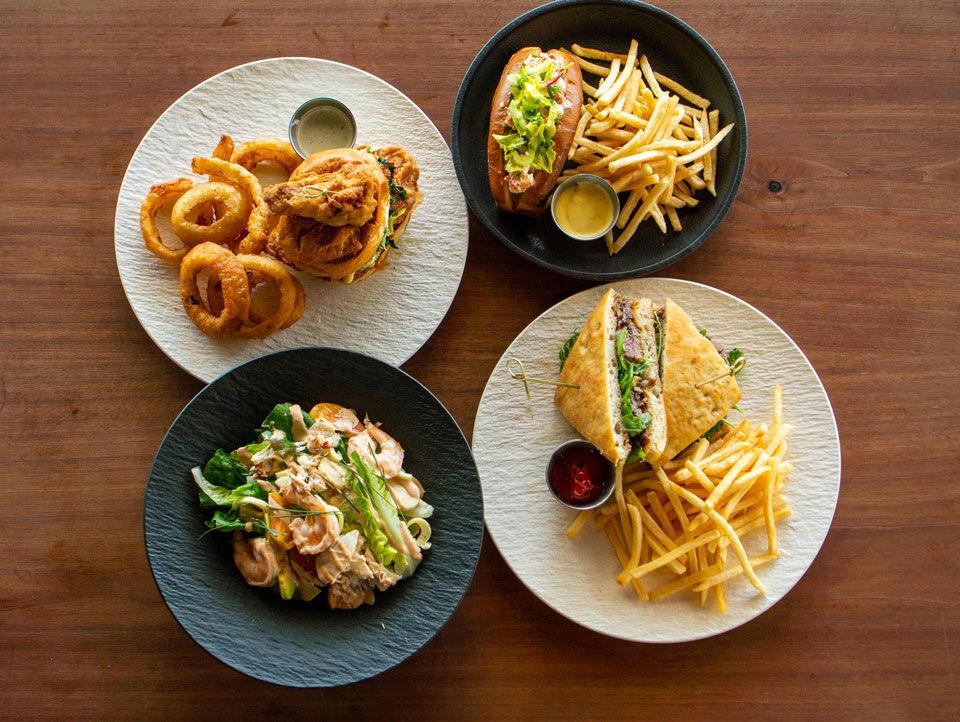 LB Steak Adds Lunch Service in San Ramon
With staffing an issue these days in the restaurant industry, it took a while, but LB Steak at Bishop Ranch is now offering lunch from 11:30 a.m. to 3 p.m. Wednesday through Friday and is expanding its 11 a.m. to 3 p.m. brunch menu on Saturdays and Sundays.
Look for a fried chicken sandwich, shrimp and crab Louis, and, of course, an LB Steak sandwich.
Nick the Greek Has Arrived at the Veranda, Pressed On the Way
Souvlaki? Check. Gyro? Check. Falafel? Check. And, of course, pita bread.
That's what you'll find at the 23rd Nick the Greek in Northern California—but this Concord location will soon be joined by a spot in Brentwood to make it 24. Of course, Nick the Greek is already in Fremont, Livermore, Dublin, Union City, and Castro Valley, so it's not as if the menu is a complete mystery.
Also, Pressed and its juices will arrive at the Veranda sometime this winter, which means that everything from well-being shots to smoothies to cleanses will be ready to go when flu season hits its peak.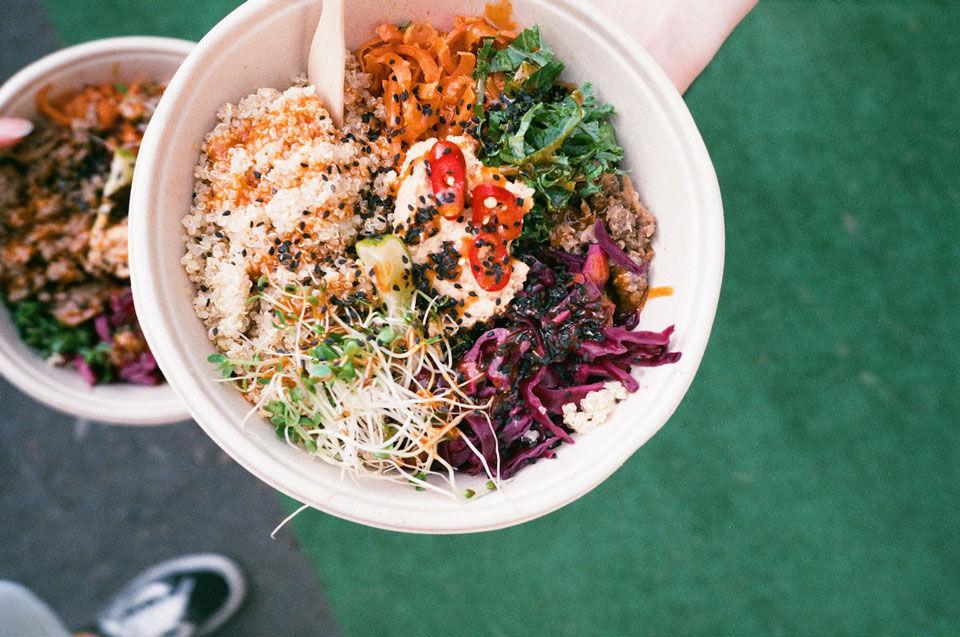 Off the Grid Scoffs at Winter Weather in Alameda
The ongoing drought is very serious business, but we have to admit it does make for some great winter weather—and Off the Grid in Alameda plans to take full advantage by keeping its Saturday presence at the South Shore Center regardless of the season the calendar says it is.
So live music and a rotating group of food trucks will continue to appear from 11 a.m. to 3 p.m. at South Shore (just before Park Street meets the Bay in Alameda) until further notice.
Lots to Look Forward to in Oakland Before 2021 Winds Down
As the pandemic eases, the restaurant business is rebounding. No better proof can be found than Oakland, where the San Francisco Chronicle reports that a quartet of hotly anticipated openings are just around the corner.
Calabash: A block from Alamar Kitchen and Bar and Daughter's Diner, Calabash will be another reason to check out this 23rd Street spot), as the mash-up of Afro-Caribbean, Malaysian, and northern Iranian flavors promises to be unusual, if nothing else, when it opens next month.
Daytrip: We're not exactly sure what "fermentation-driven party food" means, but a trip to Daytrip (set to open this month) should answer the question. At 43rd Street and Telegraph Avenue, Daytrip doesn't take a daytrip to get to, but it is a little off the beaten foodie track.
Joodooboo: When you've got a cool name, you probably can get away with focusing on tofu, especially if this Korean deli lives up to the hype. Like Daytrip, it will require some navigation to locate, but you have until November to figure out exactly where 42nd and Market is.
Kowbird: Can you say "Matt Horn"? Apparently, everyone else can too, because the founder of Horn Barbecue is on a serious roll— and next up will a fried chicken venture called Kowbird (at 18th and Peralta near Raimondi Park). Note, however, that Horn's projects often take a little more time to appear than expected, so it might be 2022 before Kowbird makes its debut.