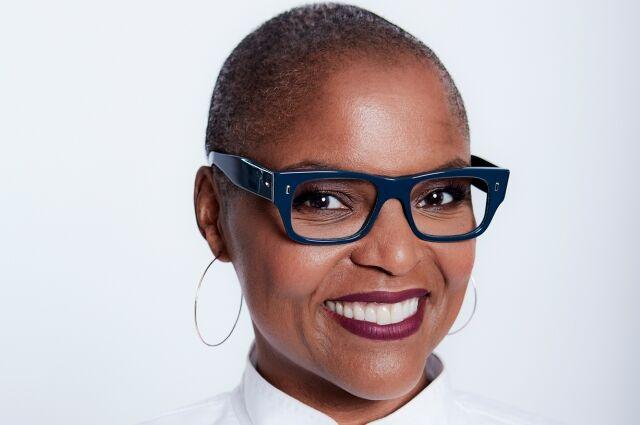 Town Fare Launches Opening
Well, officially it's the Oakland Museum of California (OMCA), but most people know the 11th and Oak Street site as the Oakland Museum—and Tanya Holland's latest, Town Fare, is inside, timed to launch in unison with the museum's reopening last weekend.
Town Fare features veggie-forward dishes with a soul food twist, but note that admission to the museum is required to visit. That said, OMCA is a hidden East Bay treasure, with exhibits ranging from fine art to California history, and worth a visit on its own. Having Tanya Holland food there is, well, like the cherry on top.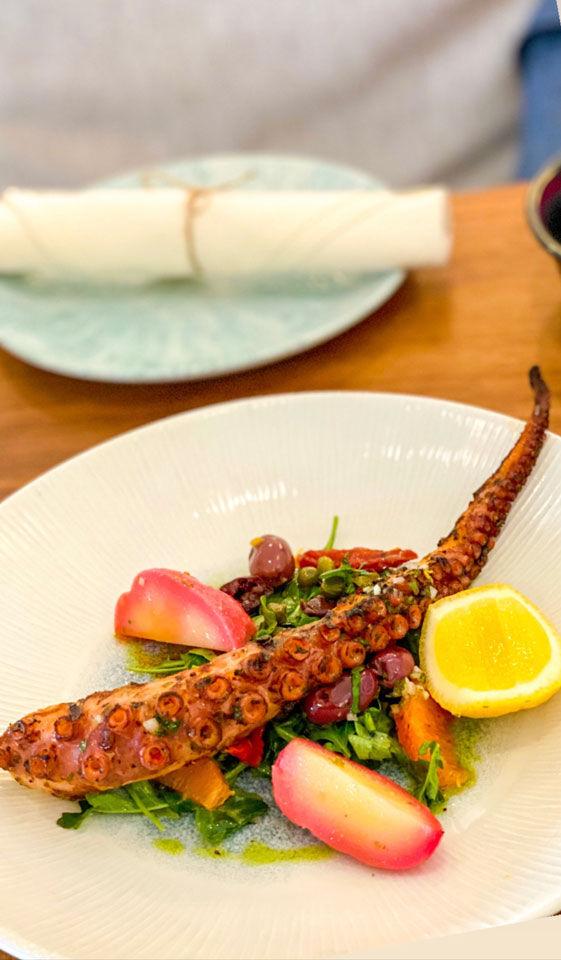 Elia Brings a Greek Flavor to Pleasanton's Main Street
Pleasanton's reputation for quality restaurants just took another step up with the opening of Elia (where Patio used to be, across the street from Locanda Amalfi).
The menu has Greek favorites such as spanakotiropita, souvlaki, and lamb shanks, but since "Elia" means "olive" in Greek, expect to find that Mediterranean staple featured as well.
Calicraft Brewing Co. Finds a Berth at the Walnut Creek Yacht Club
Walnut Creek Yacht Club's Beer Dinner—at 6 p.m. June 30—won't need navigation charts to locate Calicraft Brewing Co., its partner for the evening, as it too is based in Walnut Creek.
The evening will begin with a beer cocktail, and move on from there with beers paired to each course. Should be smooth sailing, right?
Berkeley's Mezzo Rises From the Ashes Again
Café Intermezzo was a Berkeley landmark for nearly 30 years before a devastating fire destroyed the building in 2011. It took six years before it reopened as Mezzo, but then the pandemic shut it down again.
Now, Nosh reports, Mezzo is back in business at Telegraph and Haste, with sandwiches, salads, and a coffee bar—and with its location in the heart of the Berkeley experience, it likely will take another disaster to derail the most resilient of restaurants.
Pressed Juicery Expands into Rockridge
The nationwide chain that offers everything from pre-packaged cleanses to fruit freezes has opened its latest outlet near Claremont and College in Oakland, joining locations in Danville and Walnut Creek.
The cold-pressed juices are sourced from the Central Valley and are available for pickup or delivery. In addition, Pressed Juicery is supporting Lyric Center For LGBTQQ Youth, a San Francisco-based non-profit.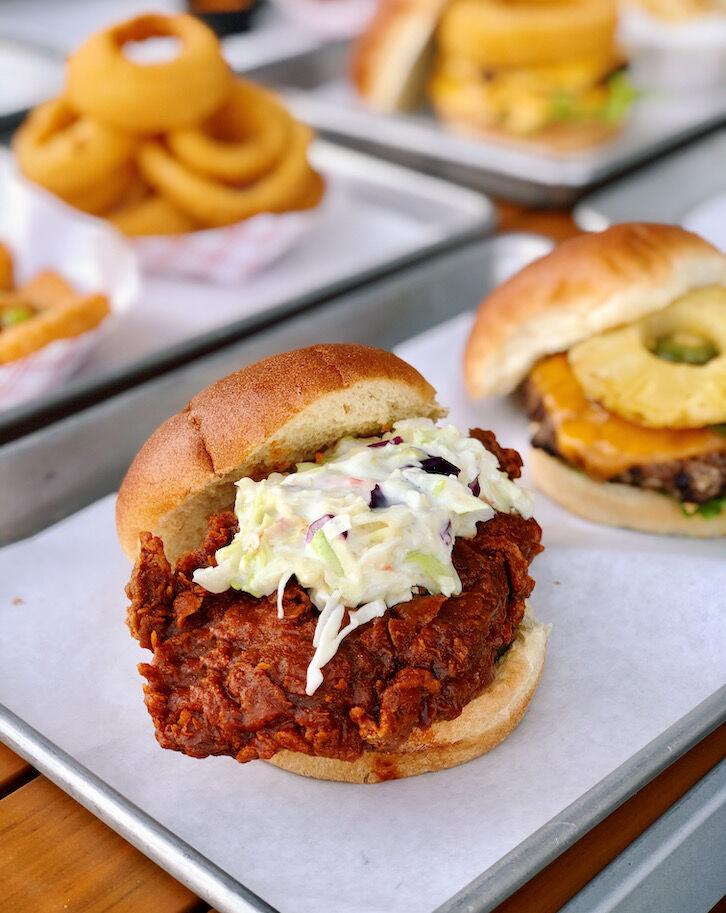 IniBurger makes it easier for students to enjoy summer
IniBurger, which combines halal preparation with a thoroughly American menu, understands that returning to school might be a little more traumatic this year than not so long ago. So to ease the pain of that early alarm clock, IniBurger is offering a summer student discount pass that gives K-12 students 10 percent off of every order at its Fremont and Pleasanton locations.
And even though school will start in August, note that the discount will be good until September 1.
It's a Family Affair at These Three Oakland Restaurants
First, there was The Lunch Box, on Franklin between 17th and 19th streets. The cozy spot for breakfast, sandwiches and small hot plates quickly built a following, and the success of the Lunch Box inspired the owners to expand.
Now Dinner House is open just a few blocks away (14th Street between Harrison and Webster and has a full bar and serves, well, dinner. But "dinner" in this case is not a $33 slice of salmon, but rather a $17 meatloaf or $10 Alfredo pasta.
In addition, according to Nosh, the new location of I.B.'s is owned by a member of the extended family. With cheesesteaks, burgers, fries, and wings available at I.B.'s (which also has a Berkeley outlet), there's a wide variety of affordable food available in just three spots.
Taqueria La Plaza Finally Arrives at Palos Verdes Mall
Just before the pandemic hit, plans called for a new taqueria to open in the Lunardi's shopping center in Walnut Creek (Geary and Pleasant Hill roads)—which of course was good news for locals who had no nearby Mexican food options.
Last weekend, though, Taqueria La Plaza finally opened, with the usual taqueria menu. It's tucked away next to the Chase bank, but Mexican food lovers won't be deterred—they'll find their way to the tacos and burritos regardless of how hard it is to find.