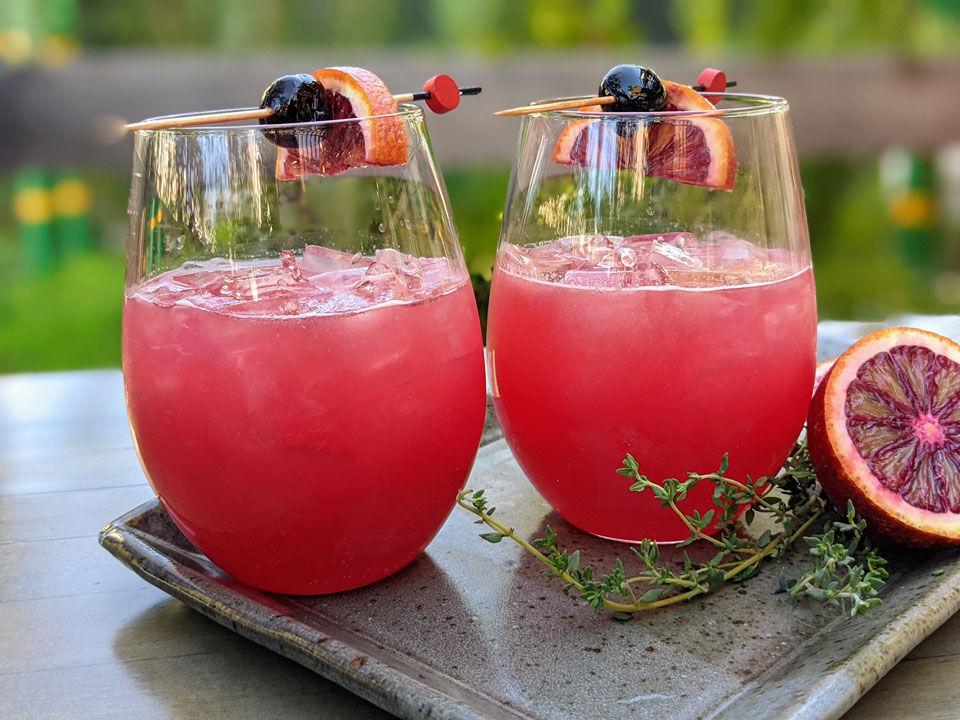 Valentine's Day Uncertainty Has Taken a Little of the Pressure Off
Since lining up a reservation at a (preferably) romantic spot on February 14 has always had to be done well in advance, sometimes there was a little slippage.
This year, though, there's more take-out than dine-out, and even those a little late to the planning party might be able to score an outdoor reservation—but there are also plenty of options for a romantic Valentine's meal at home (assuming the kids can be kept at bay).
Albatross: One of Danville's best is opening the patio for Valentine's Day with a special four-course menu with alcohol pairings. To score a table, though, we suggest you move quickly.
Bardo Lounge and Supper Club: The Oakland restaurant's take-home kit can be all vegetarian, or meat-eaters can dig into some Chateaubriand. It's $125 for two, with an alcohol option on offer for $60 more.
Black Angus Steakhouse: The $99 Valentine's Day To-Go Pack includes two steaks, lobster tails, prosecco, four sides, an appetizer, and dessert—but has to be picked up in Brentwood or San Lorenzo.
Broc Cellars: Berkeley-based Broc Cellars specializes in natural wines, and is partnering with Dandelion Chocolate on a variety of wine-and-chocolate pairings. Gift packages can be picked up between 2:30 and 5 p.m. Thursday and Friday, and noon to 3 p.m. on Sunday at the winery on Fifth Street.
Market Hall: Both Market Hall spots—in Rockridge and on Fourth Street in Berkeley—have lots to offer at varying prices, from caviar appetizers to full-on dinners, but note that orders need to be in by noon the day before pick-up.
The Peasant and The Pear: The three-course Valentine's special ($80) will be available in Danville (in the new location on West Prospect) Friday through Sunday.
Pomella: The three-course Pomella offering (for two, of course) plus "bubbles and cocktail mix" checks in at $120. Pick-up in Oakland is available Friday through Sunday from 11 a.m. to 8 p.m.
Sabio on Main: You can dine in Pleasanton or pick up a package to take home ($150), but either way, you can expect something good from Sabio on Main.
Sobre Mesa: Start off with rum-based cocktails ($22 for two people), and follow up with a surf-and-turf meal for four—lobster, steak, mashed potatoes, and cheesecake—for $130. But get your order in to the Oakland eatery by Friday.
Telefèric Barcelona: Tapas, paella, and chocolate? Plus wine or sangria? Hard to see how you can go wrong with Walnut Creek's Telefèric Barcelona. And the special menu is available now through Sunday.
Walnut Creek Yacht Club: The five-course Walnut Creek Yacht Club seafood-focused Valentine's Day take-out kit ($90) must be picked up Saturday—and pre-ordered as well.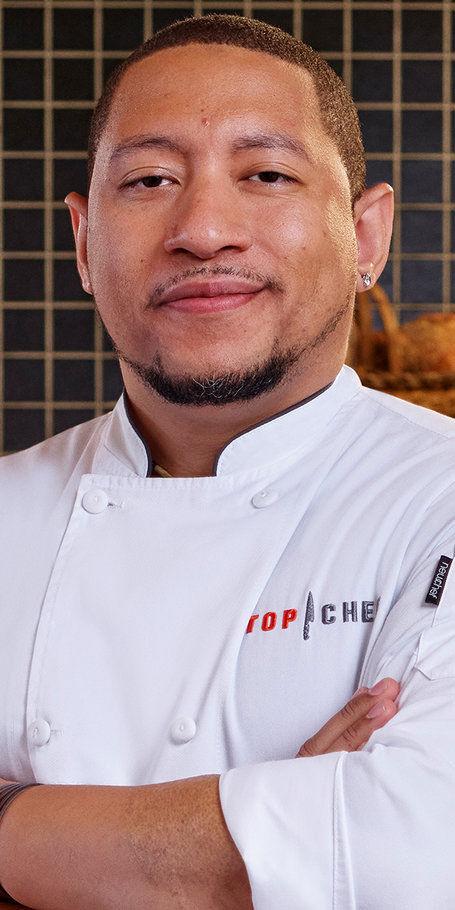 AlaMar Chef Nelson German Jumps Into 2021 Top Chef Competition
Nelson German—noted for his restaurant AlaMar and bar Sobre Mesa, both in Oakland—will test his culinary skills on season 18 of Top Chef, which this time will be based in Portland. German will undoubtedly show off his eclectic mix of Dominican, Californian, and Mediterranean styles during the competition, which begins airing April 1 on Bravo.
The winning chef gets more than a trophy, as the big prize is a $250,000 check from S.Pellegrino Sparkling Natural Mineral Water, which means even more to chefs in these very difficult times for restaurants. Of course, the 14 other chefs are talented as well, so as always in these kinds of shows, the pressure will be on each episode.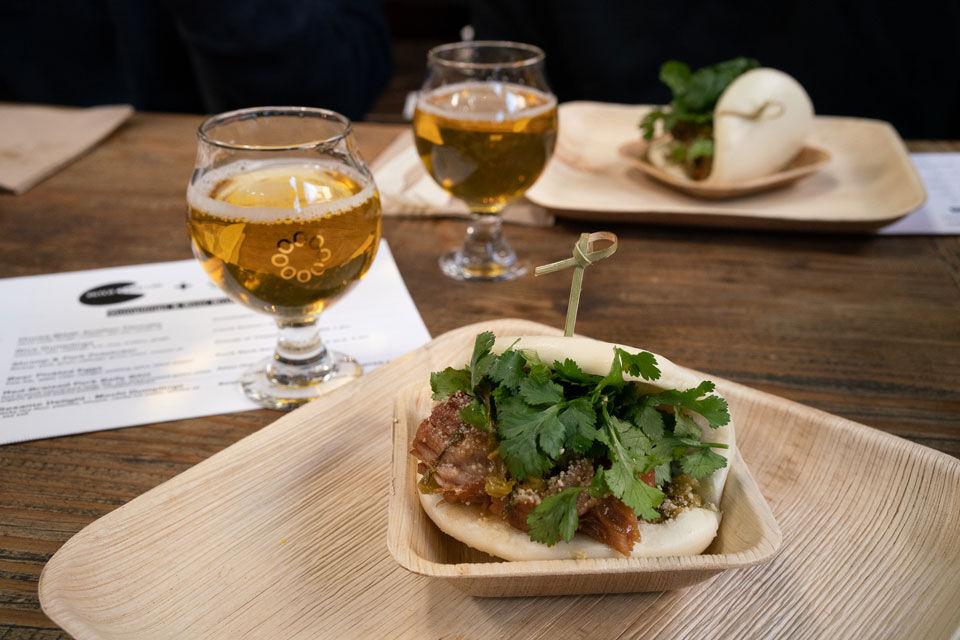 California Craft Beer Week Kicks Off Friday
Don't worry—you actually have more than a week to take advantage of all that's going on during California's Craft Beer Week. The ten-day "week" will offer plenty of opportunities with online events, a "Zen beer" competition, tasting packages, gift boxes, merchandise, and more.
We're still stuck on the connection between Zen and beer, but maybe another IPA will help us figure it out.
Miss Ollie's Chef Celebrates Black History Month Through Pop-up
Even though Sarah Kirnon still has Miss Ollie's serving its scrumptious Afro-Caribbean food Wednesday through Saturday, she's also going to open Sunday through Tuesday during Black History Month for a pop-up that will feature the food of the African diaspora.
Kirnon had planned to open another restaurant, Sanctuary, but the pandemic has postponed that project—but the pop-ups at Miss Ollie's will serve as a kind of preview of what Sanctuary will be like when it finally opens (maybe this summer).
Taste Tri-Valley Takes Off February 19
With more than 40 restaurants and wineries signed up, the first Taste Tri-Valley Restaurant Week will begin a week from Friday and run through the end of the month. To take advantage of the discounts and special offers, though, supporters of local restaurants need to download the Taste Tri-Valley pass to their phones before they get started.
Once downloaded, the pass will not only unlock the special deals on offer, but it will also allow diners to check in at each spot they visit and become eligible for gift cards and other prizes. So help out restaurants in Danville, Dublin, Pleasanton, and Livermore both by stopping by your favorites and trying out something new for the first time.
Low Bar Limbos into Oakland; Sand Bar Steers Clear of Hazards
Two new bars will soon debut in Oakland—the Low Bar (23rd and Webster) and the Sand Bar (24th and Broadway)—and though definitive opening dates aren't set, it looks like some people are beginning to see the light at the end of the COVID-19 tunnel.
The Low Bar will serve food with a Mexican lean, while the Sand Bar is planning to be more Caribbean in focus. Jalapeños or jerked chicken—it doesn't matter, as both will be welcome additions to the Oakland scene.