Berkeley's Vaccination Mandate is a Mixed Bag
After you park the car, you find your masks. After you get out, you put them on and walk a block or so to the restaurant. You check in, masked, at the front door. You're shown your table.
Someone brings you water. You take off your mask to take a sip and never put it back on again. 
OK, some people courteously put on their masks when the server comes to the table, and there are those who are more rigorous about being masked when not eating or drinking. But really, for most of us, masks indoors are conspicuous only in their absence.
So when Berkeley joined San Francisco last week and required proof of vaccination for indoor dining (among other events), it made a certain amount of sense—especially since masks are not required outdoors so anyone who wants to dispense with the charade entirely can choose that option. 
Of course, 89.3 percent of all Alameda County residents over the age of 12 have had at least one dose of the vaccine, and 76.0 percent are fully vaccinated (with more jabs each day), so it's not as if lots of folks are going to be turned away in Berkeley. In Contra Costa County, an even higher percentage of teens and adults are fully vaccinated (79.3 percent), so even if every restaurant in both counties suddenly started requiring proof of vaccination, it would likely have little impact on indoor dining.
On the other hand, though, it's going to be a hassle for restaurants to enforce—maybe a major one—and there will always be some who will want to make this a political confrontation and try to force their way inside, even if they really don't care that much where they eat. And some restaurants may even have to hire extra staff to deal with checking every diner, yet another expense for an industry already struggling to find a path to profitability.
Which leads to another point: With case rates dropping in the Bay Area, is this mandate really needed? After all, the surge is subsiding without proof of vaccination for indoor diners.
In Berkeley, noted for its deep blue politics, the chances of issues in the front of the house are pretty low, but all in all, it seems proof-of-vaccination may not be worth the hassles elsewhere. Since about 4,000 more people get a shot in the two counties every day, the odds of sitting next to an unvaccinated person can only get lower, which makes extending this mandate to other cities seem even more unnecessary.
Now if cases suddenly jump back up, and we have to deal with yet another surge, all bets are off. But for now, there doesn't appear to be a pressing need, given the burden it places on restaurants, for other cities to join Berkeley and San Francisco in requiring proof of vaccination for indoor dining.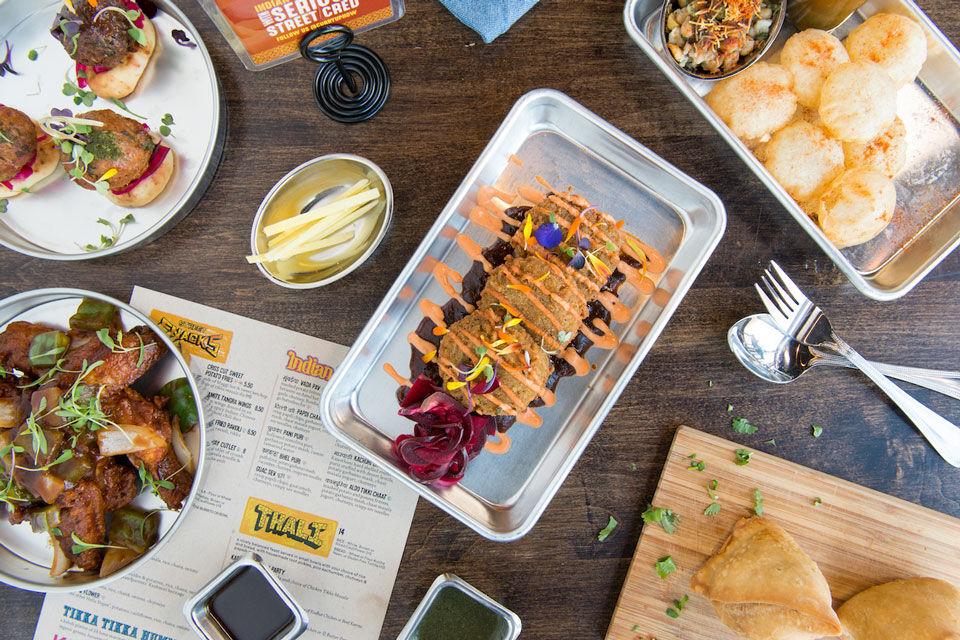 More Delicious News for San Ramon's City Center Bishop Ranch
The upscale shopping center and burgeoning foodie oasis announced the arrival of two hit Bay Area eateries. The first to open is Curry up Now, which is set to debut before the end of the month. The popular fast-casual spot will be located on the second floor next to Ramen Hiroshi, where it will dish out contemporary spins on Indian cuisine like a tikka masala burrito, "naughty" naan, sexy fries, and a deconstructed samosa. The San Ramon branch will have its own curated menu, in addition to hosting Curry up Now bar offshoot Mortar and Pestle, serving signature and classic Americana cocktails.
Just as exciting—but a little further down the line—is the announcement that Dumpling Time has signed a lease to come open a location in City Center Bishop Ranch. From the Omakase Restaurant Group that runs Michelin-starred Omakase and Niku Steakhouse, this casual spin-off has drawn big praise and long queues for its dumpling-dominated menu headlined by xiao long bao soup dumplings (including oversized versions served with a straw to suck up the soup).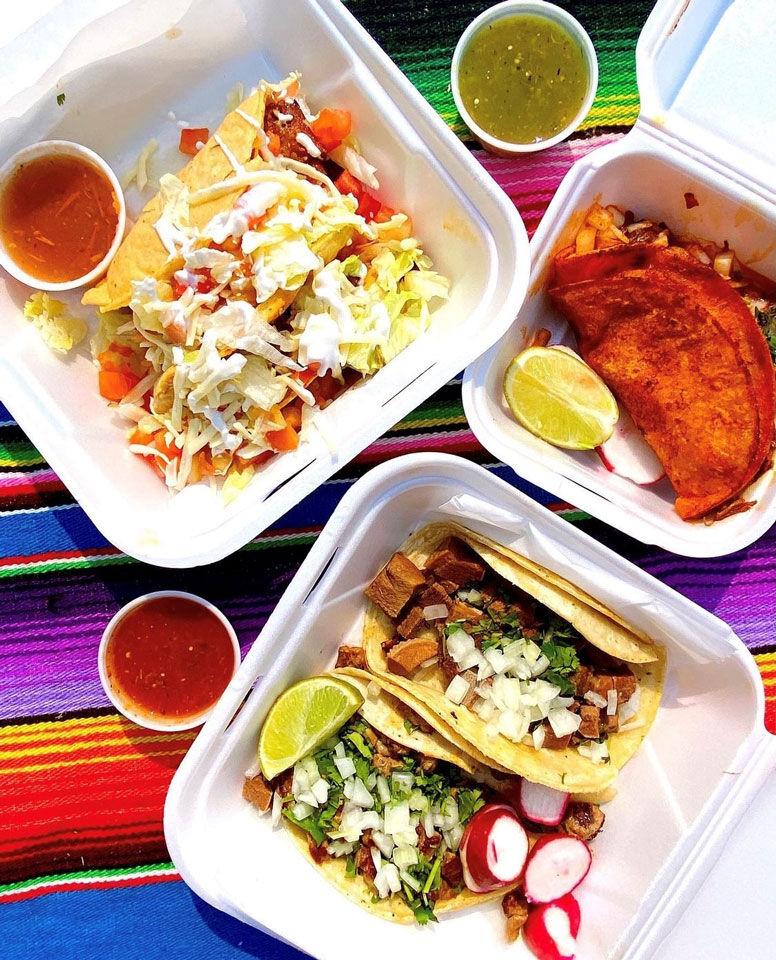 The Concord Taco Trail is Back for Year Two
Hurry, you're already a day behind.
After all, who doesn't want to be known as the Taco Queen (or King) of Concord by sampling as many of the 40 participating restaurants by October 15? Then again, dethroning Leyanne Amos, who visited 38 taquerias last year to claim the crown, won't be easy. (She's probably already visited three or four by the time you read this.)
Still, it's a noble quest, with much deliciousness to discover, and all it takes is a simple signup at the Visit Concord site. You get a Taco Trail passport, a guide to the participants, and some extra goodies.
But don't wait too long. Amos is already ahead of you.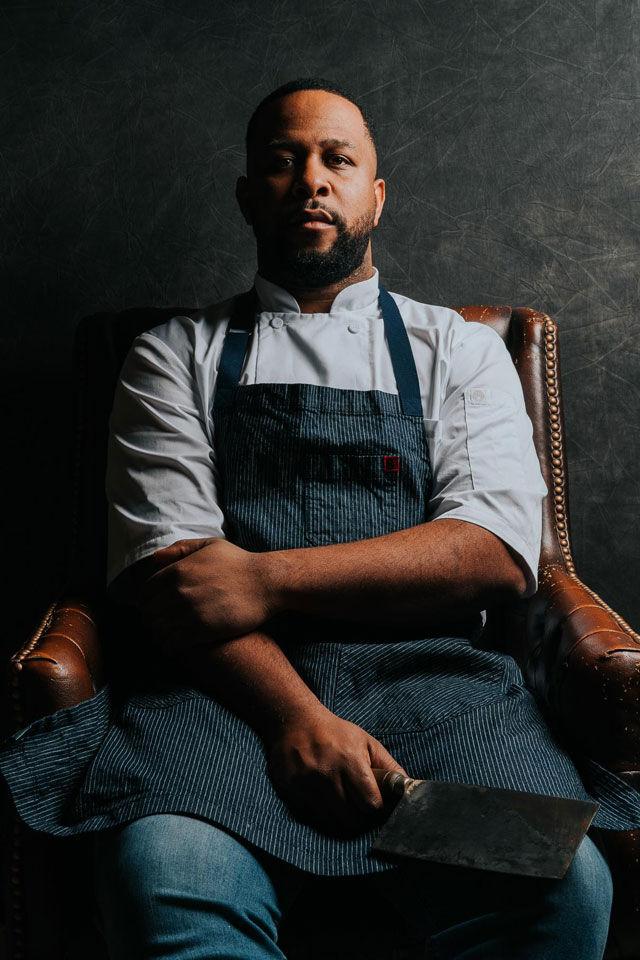 Barbecue King Matt Horn Collects Another National Award
Food and Wine magazine has jumped on the Matt Horn bandwagon and has named Horn one of the best new chefs of 2021. Unfortunately for fans of Horn's barbecue, this will likely make the lines at Oakland's Horn Barbecue even longer—but of course sometimes sacrifices are required to sample something special.
San Francisco Cocktail Expertise Coming to Oakland's Tribune
Every Thursday for the rest of the month, Tribune—the new restaurant at 13th and Franklin—will host guest bartenders from San Francisco, who will stir up their specialties starting at 5 p.m.
Nora Furst of West Bev Consulting and the soon-to-open Buddy Bar is on tap this Thursday, with Ron Boyd of Nightbird's Linden Room scheduled for September 23 and Adam "Boots" Brogan coming across the Bridge September 30.