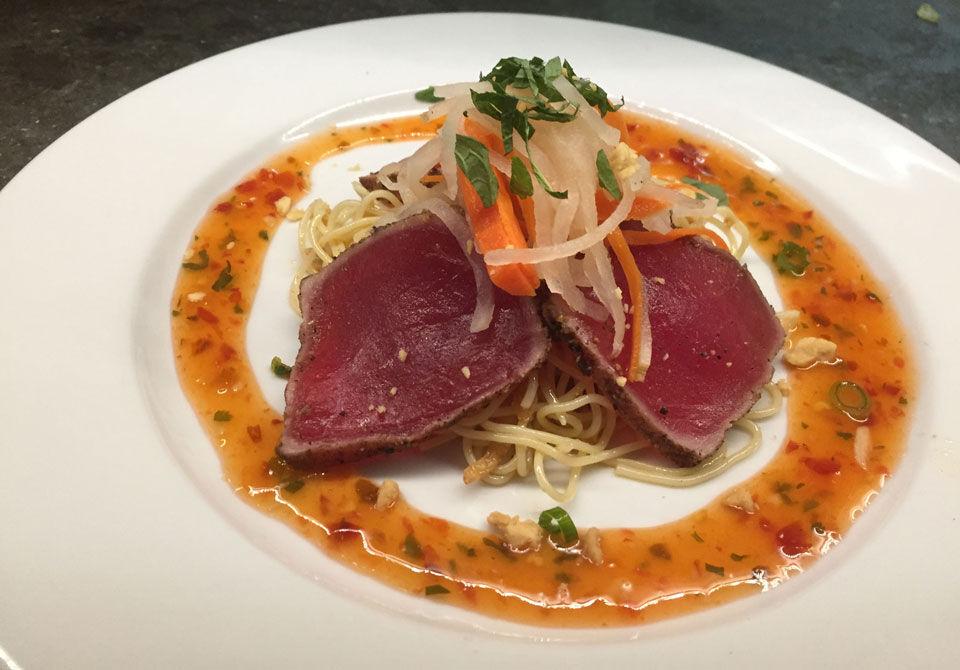 San Francisco Chronicle Deigns to Notice Walnut Creek
Walnut Creek is 23 miles from the San Francisco Chronicle offices, so I guess it's understandable that the publication finds it surprising, if not stunning, that an East Bay city other than Berkeley or Oakland could have anything of value to offer the refined palates of city dwellers.
But one of the newspaper's food writers found her way to Walnut Creek and discovered that there are a lot of good restaurants on this side of the Caldecott Tunnel. But, of course, this fact was prefaced with a sweeping generalization: "Not too long ago, Walnut Creek's restaurant scene was dominated by lackluster chains."
Gee, thanks. I'm sure San Francisco is a Starbucks-free zone, and that all the food at Pier 39 and Fisherman's Wharf is of elite quality. Oh, and by the way, Walnut Creek's Main Street has had a lot more to offer than "lackluster chains" for a generation, starting with Prima and including Va de Vi Bistro and Wine Bar (opened in 2004). Of course, Montecatini and Benvenuti (formerly Salvatore) couldn't count because they are merely really good Italian restaurants and Walnut Creek Yacht Club isn't close enough to the ocean—or so we have to assume.
And note none are "chains," lackluster or otherwise, and also note that several of the newer restaurants mentioned are offshoots of other, older businesses. That's not to say we aren't thrilled to see the likes of Table at 7, Cupcakin' Bake Shop, Third Culture Bakery, Burma 2, and Manakish Oven and Grill establish roots in Walnut Creek—they're arrival does seem to signal a new emphasis on less high-brow, more diverse eats in the city, which is a trend we can all celebrate.
Just as we can celebrate Walnut Creek's rich restaurant history—one that's far from "lackluster."
Black Angus Steakhouse Celebrates Tequila on Thursday
Jumping the gun on National Tequila Day (actually Saturday, July 24), the Black Angus Steakhouse restaurants in San Lorenzo and Brentwood will offer a special three-course prix fixe meal for $42 that includes a steak quesadilla, New York steak, and a chocolate fudge cake—plus three cocktails.
Also look for plenty of Western attire on Wednesdays, as Black Angus is offering a $15 gift card to those who eat at Black Angus on Wednesdays while wearing cowboy hats, bandanas, and other traditional garb.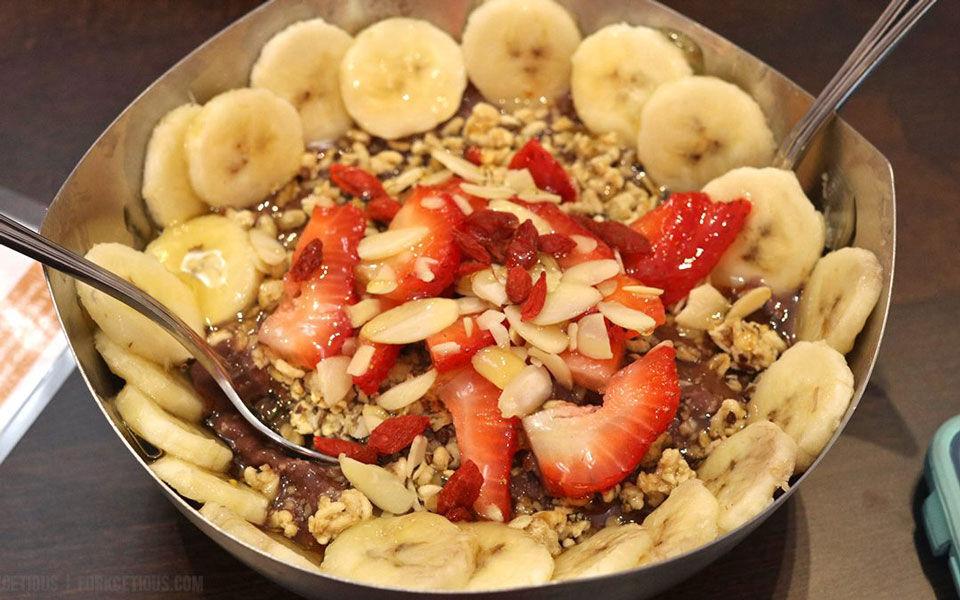 Concord's Bay Area Crisis Nursery to Celebrate 40 Years With Food and Fun
The Bay Area Crisis Nursery (BACN), which fights child abuse and offers support to families in need of shelter and assistance, has played a major role in supplying housing, childcare, and a refuge from domestic violence since its inception in 1981.
Its August 1 birthday party will include small bites from The Grilledcheezguy and Vitality Bowls, wine from Indian Rock Vineyards and Fillmore West Vineyards, and beer from Headlands Brewing Company as the BACN seeks to raise $40,000 in honor of its 40th birthday. Music will echo the '80s theme of the day, and there will be a raffle as well.
Admission is free, though donations are requested, but to attend the event at the BACN (just off Clayton Road in Concord, near Treat Boulevard), preregistration is a must.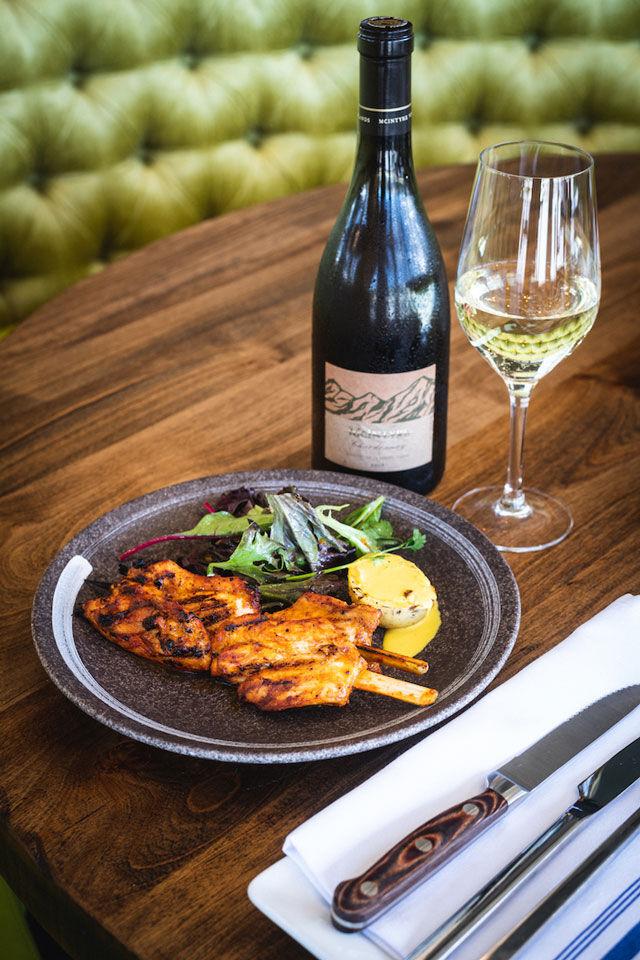 Barranco and Parada are preparing for Peru's Independence Day
Lafayette's Barranco Cocina Peruana and Walnut Creek's Parada—both owned by the Altamirano Restaurant Group—will help celebrate Peruvian Independence Day (July 28) by offering a trio of special pisco sours. There will be maracuya (passion fruit), chichi (one of 55 Peruvian species of corn), and cucumber.
And this particular Peruvian Independence Day is also special, as it was 200 years ago that José de San Martín entered Lima and officially freed Peru from its Spanish overlords.
Kokolo Donburi and Grill Landing in Livermore and Walnut Creek
With locations in Alameda, Berkeley, and Pleasanton already up and running, Kokolo Donburi and Grill will be planting its flag in Livermore (on First Street just east of Story Coffee) and Walnut Creek (next to The Habit Burger Grill on South California) in the coming weeks.
Expect a full menu of what Americans have come to expect from Japanese restaurants including, as the name suggests, donburi.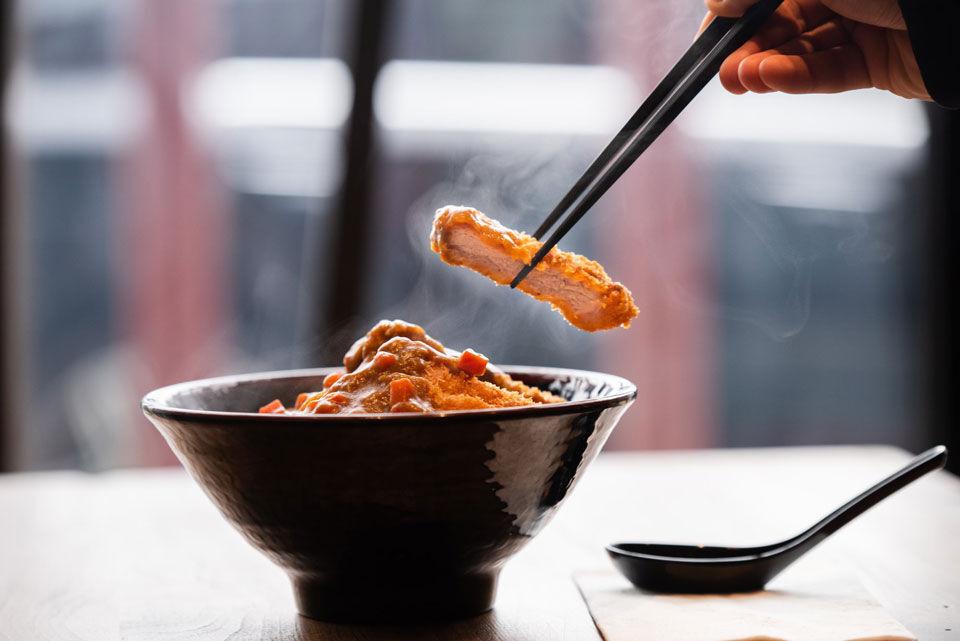 Hurry on Over to Headlands in Lafayette
We just got this news, so we apologize. But its better late than never, especially if a discount is on offer: From 5 p.m. to 7 p.m. Wednesday at Headlands Brewing Company in Lafayette (next to Bonehead's Texas BBQ on Mt. Diablo Boulevard), the grand opening celebration includes 20 percent off on all food and drink.
Headlands has been in soft-opening mode for a while now, allowing those in the know to sample the craft beers, but Wednesday marks the official debut of the family-friendly, dog-friendly spot that also serves sausages and snacks.
Danville's Cielito Cocina Mexicana Pairs Live Music and a Patio Brunch Saturday
Kimberlye Gold and Rich Armstrong will return to Railroad Avenue from noon to 3 p.m. to reprise their springtime patio show. The two bring loads of musical experience and talent and Cielito Cocina Mecicano will supply the food and drink. Note, however, that patio reservations are required.