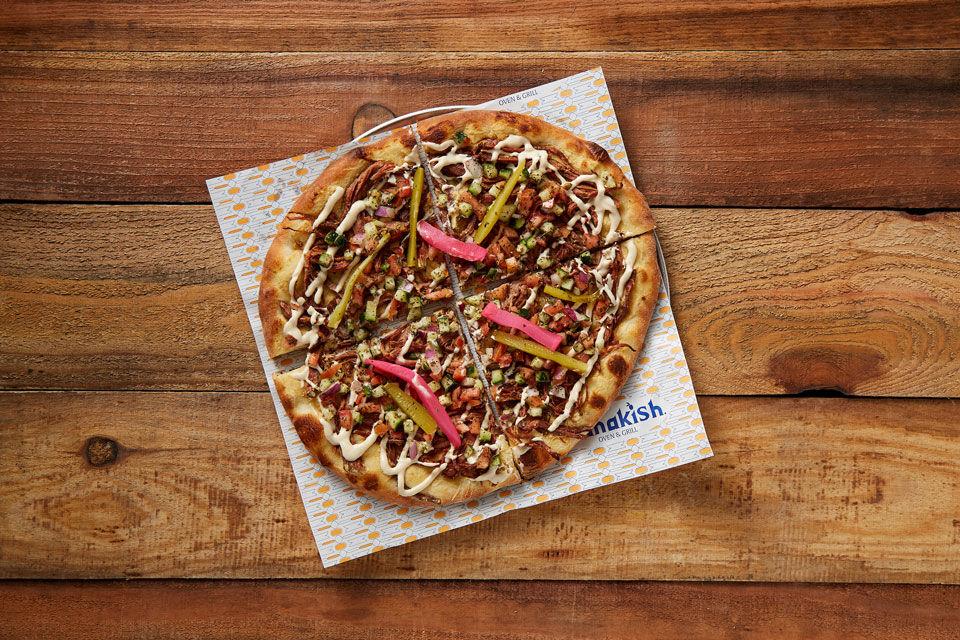 Ostro Restaurant Coming to Downtown Walnut Creek
Locust and Cypress, right across from Sauced BBQ and Spirits, seems like the perfect location for a thriving restaurant, but Chili's Grill and Bar and Stelle Bistro couldn't make it work—so the brick building has been empty for a long time.
Now, however, Ostro Restaurant is going to give the location another chance. Some internet sleuthing reveals that the principal owner behind Ostro is Feras Gaban, co-owner of Manakish Oven and Grill, a popular Mediterranean restaurant that opened in Walnut Creek a little over a year ago. No word on the exact concept or opening date—we'll try to have more details next week.
Joe and the Juice Gone For Good in Lafayette
Parking is important and the pandemic has no mercy, so the Lafayette outpost of Joe and The Juice has called it quits. The location—where Squirrels Coffee Shop used to be—is difficult because of limited parking, but couple that with COVID and the Lafayette franchise location simply couldn't survive.
Puerto Rican Restaurant Goes Big in Oakland
After three years in a cramped space, La Perla will be moving to a new home in Oakland's Dimond District. One would think, in the very diverse East Bay, there would be other Puerto Rican options, but La Perla has built a loyal following by being one of the few restaurants specializing in the Caribbean cuisine.
Ghost Town Brewing Takes Over 4505 Burgers and BBQ Space
Oakland's 4505 Burgers and Barbecue used to serve Ghost Town Brewing on its patio space at MacArthur and 35th, but after 4505 had to close in Oakland—its San Francisco spot is still open—Ghost Town Brewing will do more than occupy a spot on the alcohol portion of the menu.
Plans call for Ghost Town's taphouse and beer garden to be ready to roll at the end of February. The original Ghost Town location—just off Grand Avenue on Adeline—will remain open as well.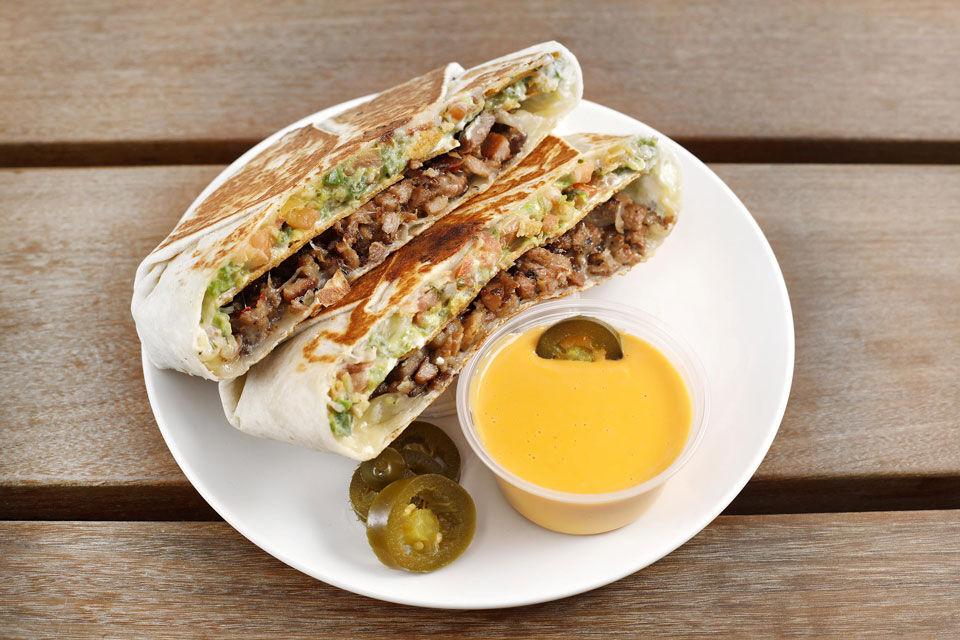 Senor Sisig Settles in at Former Spice Monkey Site
Filipino fusion now has a permanent home in Oakland—at Webster and 17th—as Senor Sisig has transferred its long-running food truck at the site into the building right behind it. The former Spice Monkey Restaurant and Bar location will not only serve Senor Sisig's traditional menu but will also have its vegan options, which are available at one of three sites across the Bay Bridge.
Public Market Emeryville Changes Owners—But Don't Panic
The East Bay's best food court will not be affected by the sale of the parcel to a Canadian company that is looking to take advantage of the burgeoning Bay Area biotech scene. So even though Oxford Properties plans to shift the emphasis at the entire site from retail to industrial and research, there are no plans to close down the food court. In fact, adding more offices and research facilities could actually help the Public Market Emeryville by putting more potential customers on the property.
The Public Market houses 17 eateries now, even in the midst of a pandemic, and adding office workers could conceivably increase that number down the road.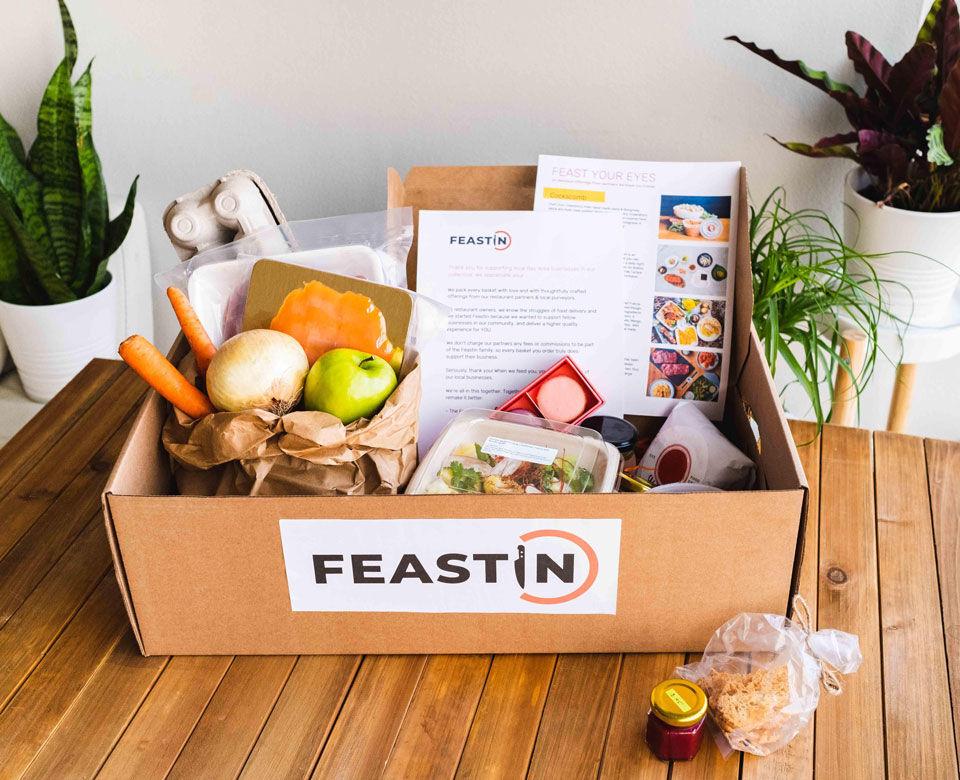 Feastin is Beastin' in the Delivery Business
Feastin, founded by Bay Area restaurateurs in response to the COVID crisis, is expanding its delivery service—which offers prepared foods, meal kits, alcohol, desserts, and even groceries—to include 11 East Bay businesses among the nearly 25 on its menu. The really cool aspect of Feastin is that it does not charge a commission to the restaurants, unlike other delivery services, which means the revenue goes directly to those who prepare the food, and as a result, the savings can be substantial. 
Though delivery can be arranged from the San Francisco and other outlying areas, those who want to support East Bay restaurants during these tough times can choose from the following:
AlaMar Kitchen and Bar (Oakland)
Calavera Mexican Bar and Kitchen (Oakland)
Crumble and Whisk (Emeryville)