Cook With Chef Traci
Aspirational chefs can learn to cook with Chef Traci, who is based in Berkeley and typically offers interactive wellness demos, private culinary parties, workshops, and chef-in-residence services. During shelter-in-place, the fun in the kitchen hasn't stopped. She's currently offering virtual one-on-one cooking classes and team-building events—and all levels are welcome. cookwithcheftraci.com.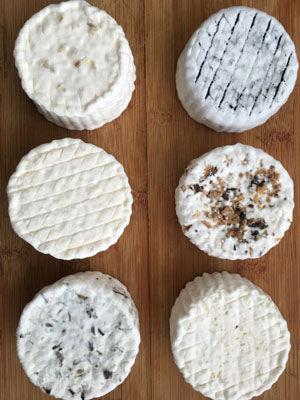 FARMcurious
For all foodies curious about producing their own fare and learning traditional skills such as cheesemaking, fermenting, and charcuterie, look no further. This Oakland company, known for its high-end culinary classes, is providing online content through Patreon. For $5, $10, or $25 a month, subscribers can gain access to instructional videos, downloadable recipes, discounts on purchases from the website's store, and live-streaming workshops. For those interested, check out the FARMcurious YouTube channel first. farmcurious.com, patreon.com/farmcurious.
Home Cooking 
Writer and chef Samin Nosrat, known for her celebrated cookbook Salt, Fat, Acid, Heat, has recently started a podcast called Home Cooking with her friend Hrishikesh Hirway. For ambitious home cooks hoping to gain inspiration or for those who really enjoy food puns, be sure to listen, subscribe, and send the Berkeley native culinary questions that she can answer on the podcast. And don't miss the website's food resource page. homecooking.show.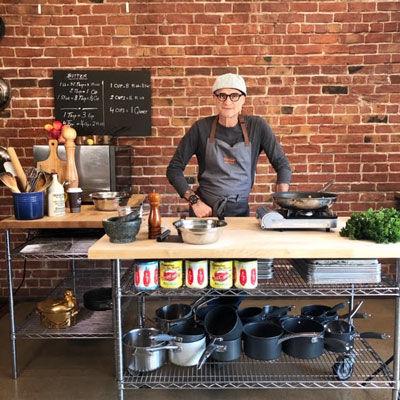 Kitchen on Fire
While the popular cooking school, located in Berkeley and Oakland, isn't able to host its regular classes, check out its website for recipes, nutritional information, cooking techniques, and video demos with founder Olivier "Olive" Said, where he shares tip and tricks for making a variety of dishes. Chef Olive even has his own podcast with food writer James Mellgren called The Open Kitchen with Olive and James, where they discuss everything from vegetables to knife skills. Stay tuned for an online class platform. kitchenonfire.com.
Sur La Table
The company—with retail locations in Walnut Creek, Berkeley, and Dublin—has paused its cooking lessons but has launched a virtual platform called "Let's Cook Together (Apart)" for both beginners and advanced culinarians looking to refine their skills. It consists of an online library of recipes; advice from Sur La Table chefs; and step-by-step instructional videos for lunches, one-pot meals, and more. surlatable.com.