Talk to any bar or restaurant owner in the days following the Bay Area shelter-in-place order on March 17 and you heard the same sentiment: unprecedented, shocking, devastating.
The directive designed to combat the spread of COVID-19 had a significant impact on everyone's day-to-day lives. But for local restaurants and bars, competitive industries with notoriously thin profit margins, the mandate to close all in-person dining and drinking operations was particularly traumatic.
"It's hard enough as it is when times are good, and this just compounds the bad side of things," Oakland's Michelin-starred chef James Syhabout said the week the order was announced. "I really don't know how we're going to come out of this, if we do. There's so much uncertainty … I'm just very worried for some of my friends and peers who are in this same situation."
With barely a moment's warning, restaurateurs like Syhabout were faced with the heart-breaking decision of whether to completely shut down—and temporarily lay off most of their staff—or pivot overnight to a take-out/delivery-only model and continue in a limited capacity. In the case of Syhabout, who operates four distinctly different food-service operations, it was a hybrid. He shuttered his flagship fine-dining destination, Commis, because it simply wasn't possible to translate his haute cuisine to go. On the flip slide, he kept open Hawker Fare and Hawking Bird, more casual eateries that are better suited, and already equipped, for take-out.
Similarly, Dona Savitsky shuttered her Tacubaya in Berkeley, laying off 50 employees, while enacting new online ordering services and curbside delivery at Doña—all while foregoing her own paychecks. She called the economic impact of the enforced shut-down "catastrophic," magnitudes worse than 9/11 or the Great Recession, as she and her team scrambled to keep afloat.
"Me, the general manager, some of the head cooks, we're essentially learning how to do a whole new business on the fly, in addition to figuring out furlough or unemployment for the rest of the staff, trying to pay rent, doing deliveries ourselves," Savitsky said during the early days of the shutdown. "I can't really think too ahead. We're just trying to make our last payroll, pay the bills that we absolutely have to, and hope for relief."
Ultimately in late March, she made the decision to close Doña until further notice. Other popular full-service sit-down places—Angeline's Louisiana Kitchen in Berkeley, Prima Ristorante in Walnut Creek, and Bridges in Danville—also made the decision to shut down for the time being. For Prima's Peter Chastain, it was a matter of safety but primarily of economics: Given the Italian fine-dining destination's labor-intensive food model, the to-go model just didn't pencil out. While admitting that it was impossible to read the tea leaves given the unpredictable nature of coronavirus, Chastain nevertheless remained bullish that Prima—and the entire resilient East Bay restaurant and bar industry—can weather this crisis.   
"Are we going to look back at this and laugh in three months? I don't know. My hope is that we get to reopen our doors, pour some complimentary champagne, and that we can't handle all the reservations," Chastain said. "I think that being a restaurant person to begin with is a subtle mixture of optimism, masochism, and insanity—I am certainly guilty as charged—so I'm optimistic that we'll come back. We have a wonderful time doing what we do, and the community has always been very generous."
Now, East Bay diners, it's your time to be generous if you have the means. As the government scrambles to respond to a rapidly evolving pandemic, Diablo has put together its own relief package for our local restaurants and bars bearing a big bulk of the impact.
East Bay To-Go Guide
As of press time, the shelter-in-place order was still in effect in the East Bay.
Delivery
Third-party delivery services—including the big ones, Caviar, Doordash, GrubHub, Postmates, and UberEats—play a major role in keeping restaurants afloat. Many stepped up to the plate by temporarily waiving delivery and/or commission fees during the shelter-in-place order. They are also providing "social-distance" or "no-contact" delivery options in which food is dropped off at your front door—no human contact required. And two pro tips to help out those heroic delivery folks: Order ahead of time and in bulk whenever possible—many of your favorite dishes taste just as good the next day.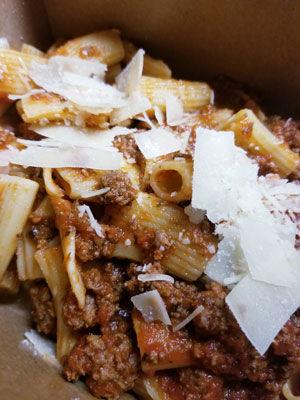 Gourmet to go
Several upscale full-service restaurants stepped up their to-go offerings in the wake of the shutdown. As of press time, here are some previously in-person-only meals that you can now enjoy in the comfort of your own home.
— 8 oz. petite filet mignon and North Atlantic lobster tail. Part of a special three-course menu available nightly at Fleming's Prime Steakhouse in Walnut Creek. 
— French onion soup and lamb shank slow-braised in Chianti on creamy provolone polenta. From the take-out menu at Peasant and The Pear in Danville. 
— Burrata with artisan salumi, spaghettini carbonara with English peas in white wine cream sauce, pan-seared yellowfin tuna with Calabrian chili oil, and dark chocolate torte with Hawaiian volcanic salt. From the take-out menu at Postino in Lafayette. 
—Beets and Humbolt Fog goat cheese salad, chicken pot pie, and berry oat crumble. Example from daily delivery and takeout menu at Salt Craft in Pleasanton.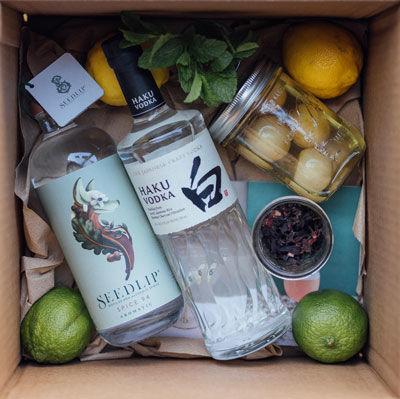 Innovations
They say necessity is the mother of invention. Here are a few innovations that came out of the shelter-in-place order.
— Restaurants as grocery stores: Shelves bare at your local Safeway? Several East Bay restaurants—including Bierhaus in Walnut Creek, Co Nam in Oakland, First Street Alehouse in Livermore, and Tender Greens in Berkeley—helped fill the grocery gap by offering staples that range from milk and eggs, to chicken breast and burger meat, to dried pasta and fresh bread, to, yes, even toilet paper in some cases.
— Super CSAs: It's not just the restaurants that are hurting: It's the farmers that supply food to those restaurants (consider grabbing your fresh produce from a local farmers market, many of which remain open). With business down, Oakland's Oliveto and Berkeley's Chez Panisse have partnered with some of the top regional growers with which they've spent decades cultivating working relationships to offer temporary community-supported agriculture (CSA) boxes to customers via the restaurants. 
— Cocktails to go: Hey, we could all use a stiff drink these days. Several spots—such as Moresi's in Clayton, The Kon-Tiki in Oakland, Batch and Brine in Lafayette, and Sauced in Livermore and Walnut Creek among others—are mixing up artisan cocktails to pick up or deliver. Check out a more comprehensive list—along with a guide to the shelter-in-place response from the East Bay's breweries wineries, and bars—at diablomag.com.
More ways to support
— If you don't yet feel comfortable eating in or taking out: Consider buying a gift certificate to your favorite restaurant. It offers an infusion of cash to help weather this tough period—and you get to enjoy a nice meal when things return to normal. See a list of East Bay restaurants that sell gift cards at SaveOurFaves.org.
— Many restaurants and bars are reaching out directly to the public in order to help pay for staff, rent, food, and other essentials. Check your local restaurants' websites and Facebook pages for crowd-funding efforts or search within your local city or county directly on sites such as GoFundMe, Indiegogo, and Patreon.
— Let's face it: Given the enormous economic blow the shutdown is having on the industry, most restaurants' likeliest lifelines will come in the form of a government relief package. For an up-to-date rundown on the most effective local, state, and federal legislative as determined by a national coalition of independent restaurants, go to saverestaurants.co.