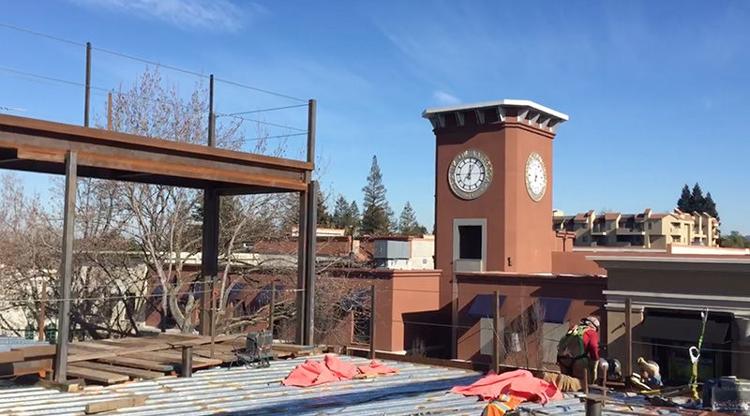 HUGE NEWS!
Everyone has been wondering what kind of deliciousness is going up at 1500 Mt. Diablo Blvd., the still-under-construction, three-story building at Main Street and Mt. Diablo Boulevard in downtown Walnut Creek (across from Tiffany's and Pottery Barn).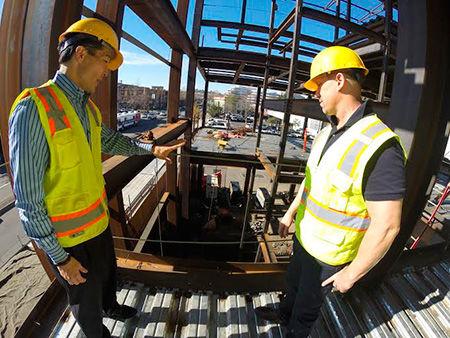 Finally, I can break the news!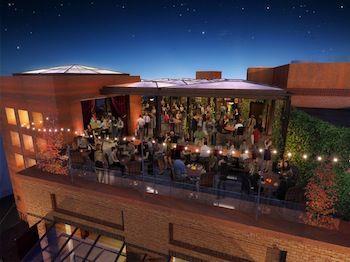 This high-profile downtown location will soon be home to Lighthouse, a rooftop restaurant by Jim Telford, owner of Walnut Creek's popular wine bar, Residual Sugar. Telford, an experienced bar and front of the house manager, is planning a seafood-driven menu (lighthouse, get it?), complete with splashy raw bar, a full cocktail and wine program, and three outdoor dining decks, that will shine both in daylight and at night. Lighthouse will have 100 seats and views of the Mount Diablo range and Walnut Creek's twinkling city lights.
The project's second floor restaurant is no less thrilling: Building owner Brian Hirahara of BH Development has tapped Telefèric (pronounced tel-e-FAIR-ic), a family-owned restaurant group from Barcelona, Spain, to open an authentic tapas and pintxos (tapas on a toothpick), sangria, and wine-centered restaurant. In 2014, Telefèric (meaning "aerial tram") won a people's choice award for the best tapa in Barcelona.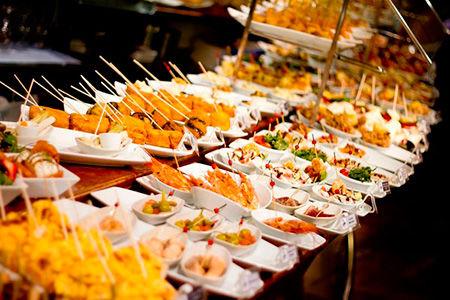 Telefèric's Padrosa family also operates a restaurant in the upscale suburb of Sant Cugat, Spain, "a town very much like Walnut Creek" says son Xavier Padrosa, 29, who is moving to Walnut Creek to oversee Telefèric's first U.S. outpost. A Catalonian chef will also be brought over, as well as some muy authentico wines. Bueno!
Both restaurants hope to open in late summer in this project conceived by Hirahara, the Walnut Creek resident who also brought in stellar restaurants Va de Vi and Sasa. Hirahara is still in discussions with a ground-floor restaurant owner, but I can tell ya this: 1500 Mt. Diablo will be full of delicious stars, culinary and otherwise.
Italian Eats in Danville
The former Father Nature's restaurant on East Prospect Avenue in Danville will be the new home of Locanda Ravello, an Italian restaurant named for the charming hilltop town above Italy's Amalfi Coast. Enzo Rosano, the youngest of nine kids born in Naples, is also the owner of Locanda Positano in San Carlos that he operates with his brother, Tullio and their mom who spends six months a year in the Bay Area, making gnocchi, fresh pasta, and sauce.
"This is real Italian cooking!" says Rosano of Locanda's cuisine. The menu will feature a mix of Italian favorites from all over Italy, including blistered crust Neapolitan-style pizza that cooks in one minute in a 1,000-degree oven. I like the looks of the Sophia Loren pizza, a pie that's, errr, top-heavy with burrata, prosciutto, arugula, eggplant, artichoke, and zucchini. If you would like to torture yourself further (Locanda Ravello won't open until April) take a look at this menu from Ravello's sister restaurant.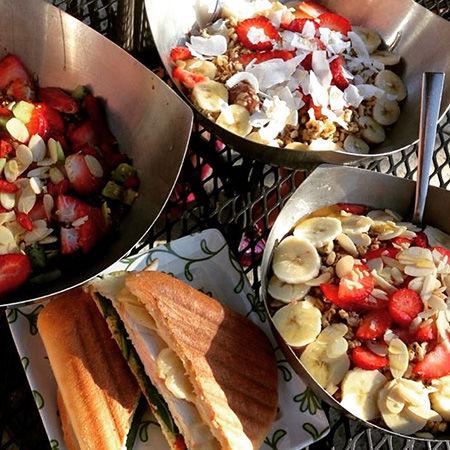 Booming Bowls
Just last month, Dish reported the opening of the Pleasanton location of Vitality Bowls, the popular acai-yogurt-fruit bowls that have squeezed their way into the hearts of many a healthy foodie. I heard there will soon be a Vitality Bowls opening in Pleasant Hill, so I tracked down Mark Unterback, the owner of that franchise location, who plans to open in the beginning of March (stay tuned to Dish for the exact date). Unterback is also the owner of Vitality Bowls franchises opening in multiple San Francisco locations. The superfoods super-bowl trend (not to be confused with last weekend's festivities) are slated to be one of the fastest growing segments of the restaurant industry in 2015.
Bodacious Burgers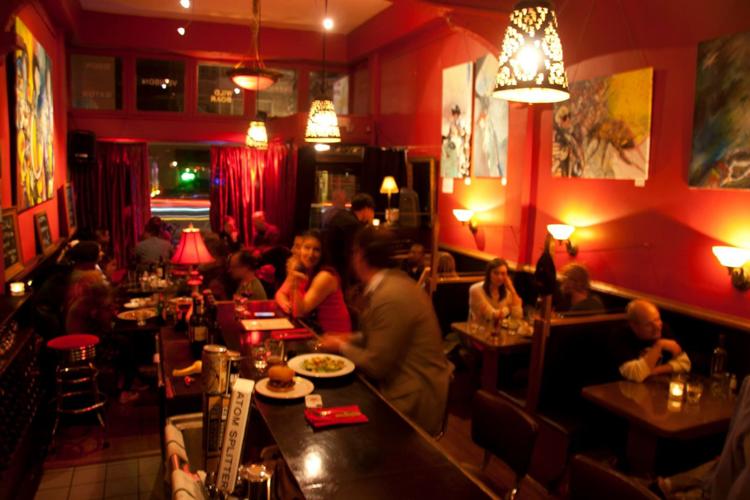 This just in: The former Susan Foord Café space in Lafayette will become Bistro Burger Grill, owned by restaurateur Ali Kazemi, who owns four locations in San Francisco. Bistro Burger is known for upscale, gourmet burgers, including half-pound "Almost Famous Burgers" made with your choice of the following: wild boar, venison, buffalo, lamb, turkey, salmon, vegan lentil, or black bean, or the superpopular Kobe beef. Local craft beers on tap and exotic beers in bottle (from Serbia and beyond) will also be served.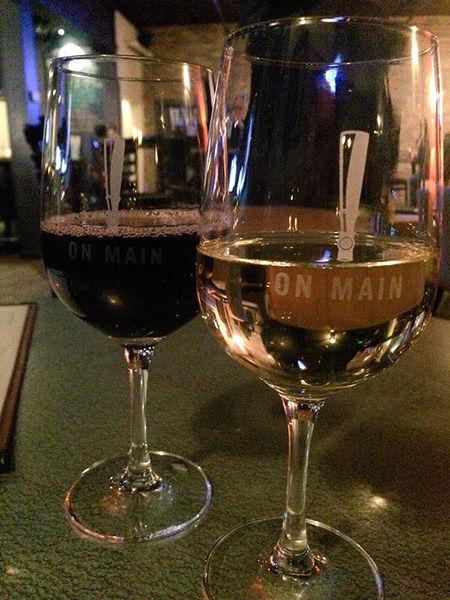 Secret Somm Update
In case you missed my column a few weeks ago, when I reported the mysterious (and marvelous) antics of a certain wine-gifting sommelier, we have an update. According to a recent Twitter post, last Friday night, the Secret Somm gifted a bottle of Livermore's Nottingham Cellars Cab to a couple dining at the Forbes Mill Steakhouse in Danville. It seems the couple had gotten a bit of bad news that day, and went out to cheer themselves up. The gift of wine made their night. According to the Livermore Valley Winegrowers Association, the Secret Somm has gifted more than 50 bottles (more than $2,000 in wine) to patrons at restaurants across the Tri-Valley in the last five weeks, and is extending the program through Valentine's Day. Find clues of her appearances @SecretSommCA on Twitter. Here's a list of participating restaurants.
Events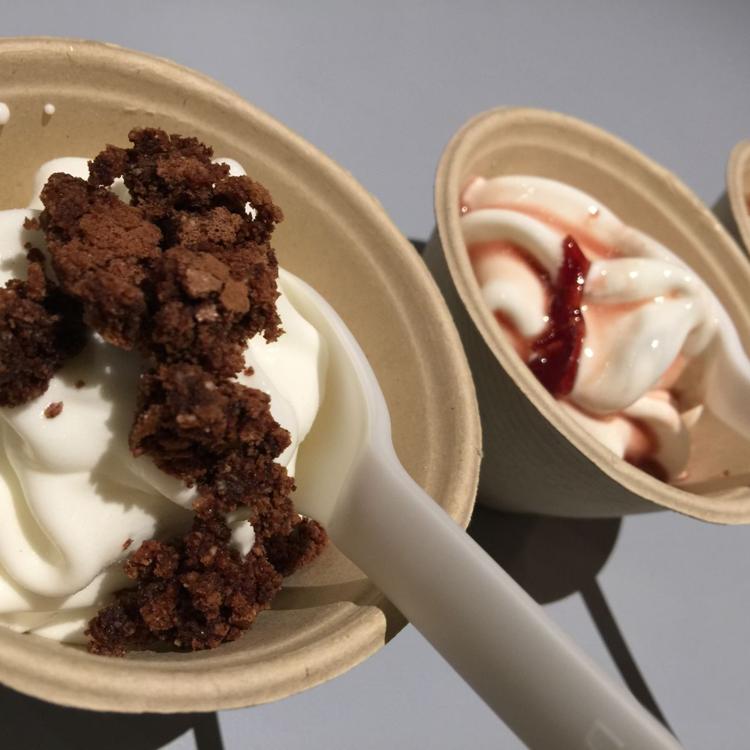 This Friday only: In honor of National Frozen Yogurt Day (you heard it here first!), Yalla Mediterranean in Pleasant Hill is offering free Greek soft-serve frozen yogurt with the purchase of any entrée. You do not--I repeat, you do not--want to miss this!
Beer ice cream: On Tuesday, February 10, Smitten Rockridge will serve the "San Quentin Breakout Stout." This ice-cream beer float includes ice cream with beer caramel and Chocolate AirPorter Imperial Porter made with 60.5 percent TCHO. Gotta see this to believe it!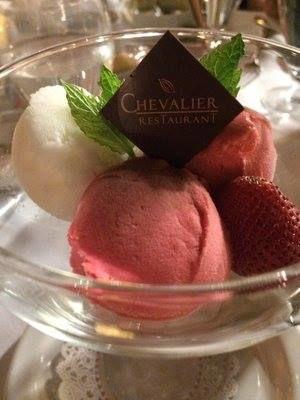 Valentine's Day Events
With the possible exception of Mother's Day, no day is more hotly celebrated at restaurants (or more difficult to reserve) than Valentine's Day. Special occasions like this call for a prix fixe menu offering just a few choices so you can spend more time looking into the eyes of someone you love and less time eyeballing the menu. Prix fixe menus are being offered at a plethora of restaurants, and here are some I've heard about lately:
You can't go wrong with any of these spots, but my only advice is this: Get on it today. Reservations will be hard to come by next week!
Best Bites: Sweet Meets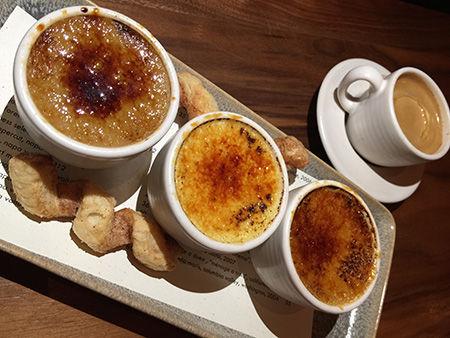 Park Bar and Bistro, Lafayette: Trio of Crème Brûlée
As the saying by chef Jacques Torres goes, "Life is short. Eat dessert first." And that's just fine with me, but I really suggest that you save room for the culinary highlights of Park Bar and Bistro executive chef, Adam Carpenter. I had dinner there the other night and Carpenter's food has never been better. Stay tuned for more best bites soon from this elegant little Lafayette spot!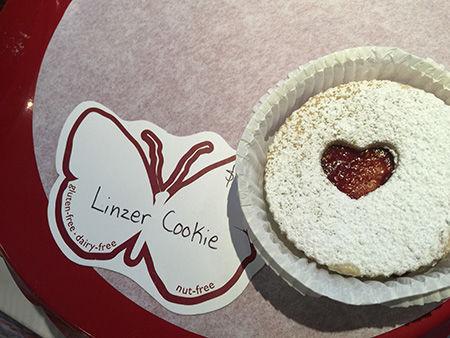 Mariposa Bakery, Oakland (and soon in Lafayette): Linzer Cookies
As pretty to look at as they are to nibble, these gluten-free shortbread cookies are lined with raspberry jam and dusted with powdered sugar for a taste as sweet as a kiss from your honey. You should really check out Mariposa's fabulous shop in Temescal, Oakland. The colors and the confections are so happy it will brighten up even the dreariest day. And gluten-free never tasted so good.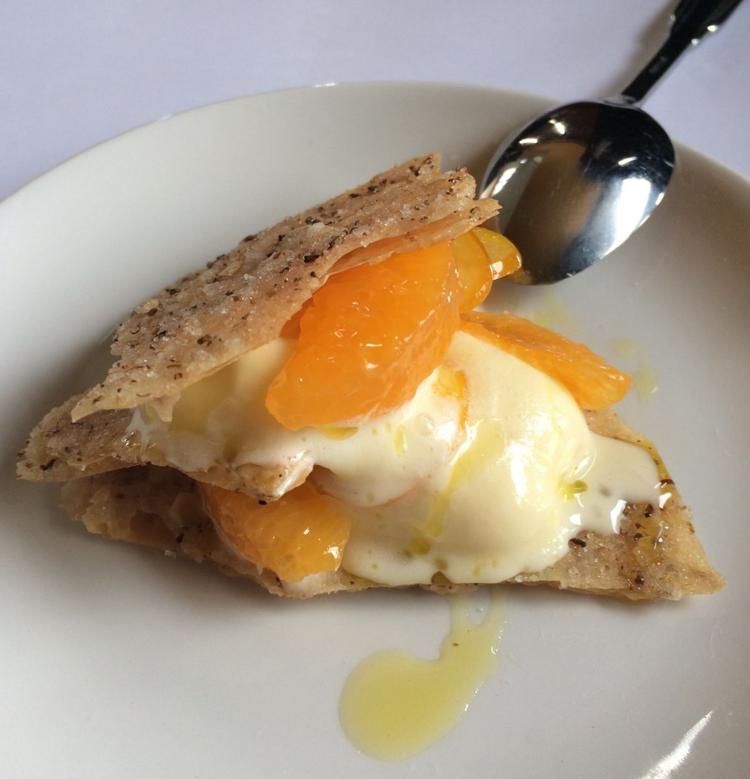 Flora, Oakland: Crispy Citrus Phyllo
An architectural jumble of crackling-stiff salty phyllo dough is sprinkled with fennel pollen and sandwiched around Meyer lemon ice cream, citrus segments, and pine nuts for maximum yum. This Uptown Oakland restaurant offers a cool retro vibe, redone in an Art Deco style, in the former Oakland Flower Mart location.
---
Got Dish? Send an email to dish@maildiablo.com. Or follow me on Twitter @DiabloDish.