I was poking around downtown Oakland a few days ago, looking for FedEx to mail out a horrendously late Christmas gift when I ran right into the new Faz restaurant, which had just opened a few nights before on New Year's Eve (yes, I know, very late X-Mas gift, sorry Dad...). Owner Faz Poursohi happened to be there to show me around, and I came away very impressed. Poursohi also owns Faz restaurants in Danville, Pleasanton, and Sunnyvale, as well as MacArthur Park in Palo Alto, and his new downtown Oakland spot takes the place of Caffé Verbena, which held down the fine dining scene in Oakland's City Center for several years. The elegantly remodeled Faz seems like a worthy replacement. The menu is Mediterranean with nine different kinds of kabobs, several stews (chicken & walnut, eggplant with split pea, beef & herb), salads, flat bread pizzas, sandwiches for lunch, and house made pastas for dinner. Poursohi will also be showing off a state-of-the-art rotisserie grill where he'll be roasting up Halal chickens along with other meats. Price is reasonable too with nothing over $19 and most dishes under $15. It should be a great, more upscale option for lunch and dinner in downtown Oakland. 1111 Broadway, Oakland, (510) 272-1111, fazrestaurants.com.
---
Some more Oakland news...
Yet another new bar for Oakland (thanks to Tablehopper): The Night Light will bring booze (including an updated classic cocktail menu), DJs, dancing, indie and Americana bands, and cabaret to the former Sweet Jimmie's, a two-story building at 311 Broadway near Jack London Square. Owners Douglas Kinsey and John Nackley worked at Ruby Room and Radio Bar downtown and the decór will be a "mélange of bar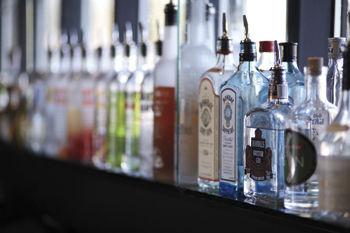 life from the turn of the century through the 1940's—we're aiming for it to look like a bar you'd see on the set of Mad Men or Boardwalk Empire," according to Kinsey, with flocked wallpaper, rococo French chandeliers, and plenty of recovered, refinished wood. "It'll be a rock 'n' roll, indie rock, hipster crowd. Young professionals, artists, musicians, that'll be our crowd—that's who our friends are." Expect a late February opening. 311 Broadway, Oakland.
More good news for Uptown Oakland: The popular Parkway Theater, which dished out pizzas, beer, and wine to go with its eclectic movies, until it closed in early 2009, is reopening at 474 24th Street, a 7,800-square-foot former sheet-glass factory now being used for special events according to the East Bay Express. It could be a cool location for the theater, right in the heart of Oakland's burgeoning Art Murmur District, surrounded by a bunch of interesting new art galleries. Until that reopens, go check out the Vine Cinema, which has been delivering a similar experience (food, wine, and beer with movies) to great success on Livermore's First Street: three of Diablo editor and big-time movie buff Pete Crooks' favorite movies of the year are playing this weekend: Tinker, Tailor, Soldier, Spy; The Descendants; and Hugo. The Vine, 1722 First St., Livermore, (925) 447-2545, vinecinema.com.
OK, Emeryville actually, but Honor Bar, Grill, & Cocktails was set to open at 1411 Powell St. Artisan cocktails, suped-up new American menu (bone marrow, chilled oysters, burger with house-ground chuck), in addition to an interior that features a communal table, pinball machines, and vintage art, according to Tablehopper. Click here to check out the menu, courtesy of Grubstreet. 411 Powell St. at Hollis, Emeryville, (510) 653-8667, honorbar.com. Honor Bar joins the recently opened Prizefighter in the hip bar scene in Emeryville. 6702 Hollis St., Emeryville, prizefighterbar.com.
---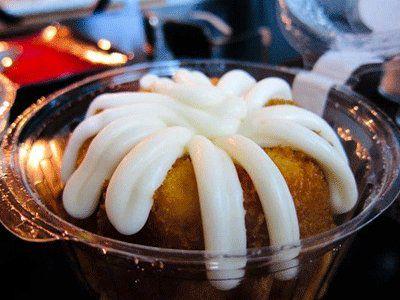 It's not too often that I get scooped on Diablo's own website, but so be it!
Kudos to our excellent What's in Store blogger Morgan Brinlee
for pointing out that Nothing Bundt Cake is opening its second East Bay location tomorrow, January 5, in Walnut Creek near Sunrise Bistro. To quote What's in Store, look for delicious flavors such as white chocolate raspberry, chocolate chocolate chip, and pecan praline. 1551 Botelho Dr., Walnut Creek, (925) 803-9210, nothingbundtcakes.com.
---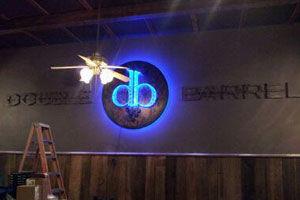 Double Barrel Wine Bar opened December 29 in Livermore, according to co-owner Kristin Armstrong, who said they got an early holiday present when their long-awaited liquor license came through on Christmas Eve. "We were four-people deep at the bar the night we opened, it's been great so far," says Armstrong. The wine bar, which takes the place of the former First Street Alehouse location will have a menu of Spanish small plates cooked up by former Campo di Bocce executive chef Tony Murray, including paella for two, mussels, garlic shrimp, and plenty of artisan cheese and charcuterie. Don't forget about chocolate cupcakes for dessert. The wine list will have an International focus, featuring labels from around the world:
check out the menu online
. 2086 First St., Livermore, (925) 984-9395, doublebarrelwinebar.com.
---
Santorini restaurant is holding its grand opening party tonight in Danville's Town and Country shopping center. Look for suped-up Mediterranean food including marinated ground beef, pomegranate chicken, lamb shanks, kabobs, and fresh-baked whole trout, as well as special pasta dishes—with most entrées under $20—according to co-owner David Badrkhani, who also owns Silk Road in Walnut Creek. 105 Town and Country Dr., Danville, (925) 743-1035.
---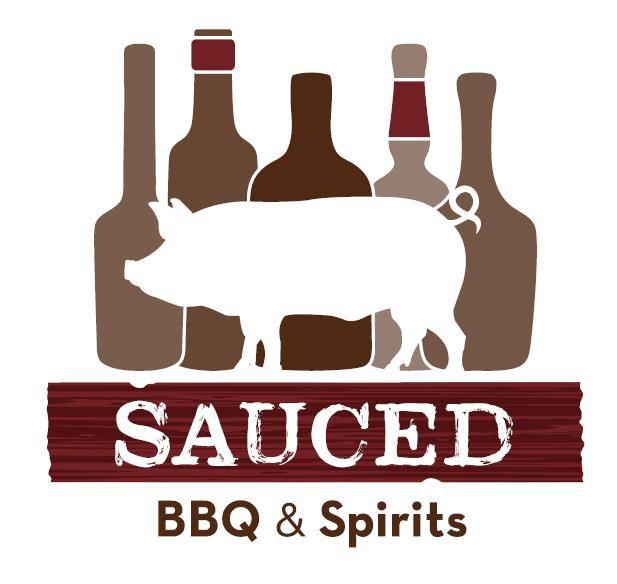 Finally, I caught up to one of the owners of Sauced BBQ & Spirits, which is replacing Sapphire lounge in downtown Livermore. According to Barrett Gomes, the food will be Southern inspired and cooked up by his cousin and co-owner Brenden Scanlan who cut his BBQ chops on the competitive barbecue circuit in Atlanta. The interior will have a Southern theme too, with plenty of mason jars and walls and accents made from reclaimed barn wood. Sauced will have a full liquor license and the 80-seat bar area will be in the front and include 12 flat screen TVs for your sports-watching pleasure. There will also be a less sporty dining room are in the back. "We're really excited, I wish it was open right now," says Gomes. Look for a March opening for Sauced.
---
Please e-mail me with dining news at dish@maildiablo.com
And follow me on twitter at twitter.com/DiabloDish.