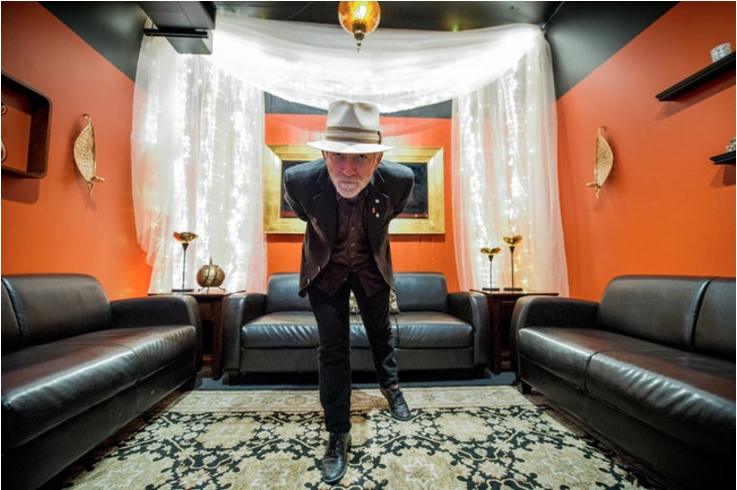 One of the unique "I was there" concert opportunities this year will take place on July 18, when Rock and Roll Hall of Fame keyboardist Benmont Tench plays a rare solo show at The Chapel in San Francisco. Tench is a founding member of Tom Petty and the Heartbreakers, a band I've seen dozens of times since the early 1990s.
 Tench has also played with countless others as a top shelf session man over the past four decades. His songwriting has popped out on two albums from Mudcrutch, a band he played in with fellow Heartbreakers Petty and Mike Campbell in the early 1970s then reunited in 2008, and his outstanding solo record, You Should Be So Lucky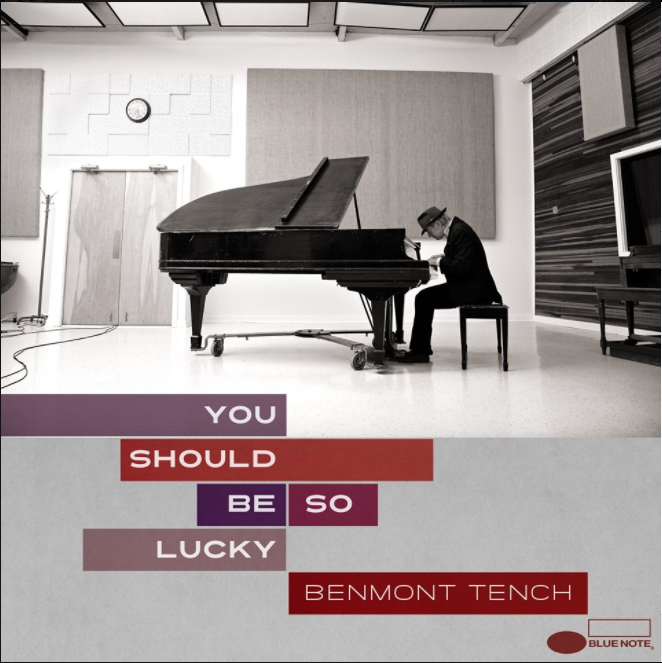 , was a musical highlight of 2014. Lucky showed a side of Tench as a songwriter with a voice and style closer to a Leonard Cohen or Tom Waits than the rock 'n' roll of the Heartbreakers.
After Petty's passing in 2017, Heartbreakers fans like me have wondered what we will do with our vacation time in the years to come—so Tench's Northern California tour of intimate venues like The Chapel is circled on the calendar. It was an incredible thrill to spend a few minutes on the phone with Tench earlier this summer for a stream-of-consciousness chat about a range of musical topics.
Benmont, it's great to speak with you. You just tweeted a rave review for Martin Scorsese's new Bob Dylan Rolling Thunder Revue film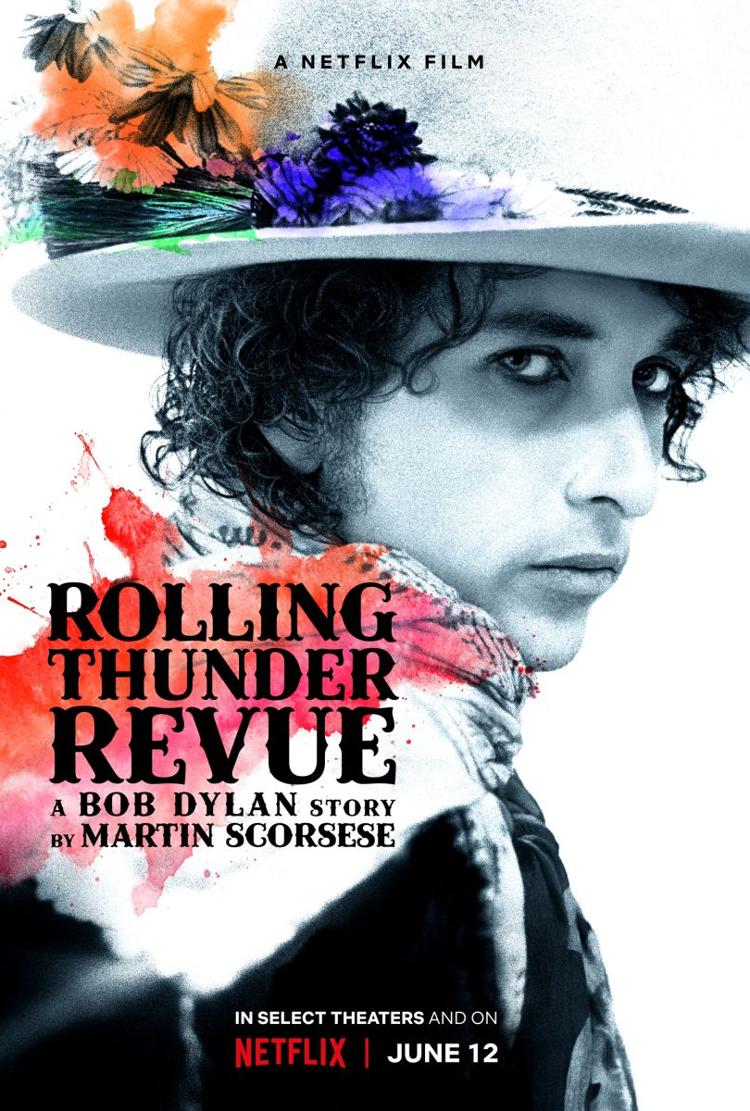 , with a recommendation to try to see it in a theater. If there was ever a recommendation I'd take seriously, it's from someone who played with Dylan.
BENMONT TENCH: Yeah! I was lucky enough to see an early screening. This film is just wonderful and it shows Bob at the height of his powers. Some might say that would be 1963 or 1965 or 1966, whatever, but to me, 1975 was another level for Bob.
In this film, he's just stunning. And the movie is really good, because [director Martin] Scorsese knows how to make a film, and its subject is very worthy of our attention.
I loved being able to see the band perform—T-Bone Burnett and Mick Ronson and Roger McGuinn and Scarlett Rivera and Joan Baez. That was what really prompted my review, because I wasn't able to see that tour but always loved the sound from the clips I had heard. That's exactly what a band should sound like.
What was your first live Dylan experience?
BT: My first live Dylan experience was walking into a recording studio in Los Angeles to meet Bob, because [producer] Jimmy Iovine called me and said, "Will you come down and play on this Bob Dylan session?"
I didn't know anyone in the room, except Jimmy, and wanted to see which musicians work well together. It turned out to be the record Shot of Love—which Chuck Plotkin wound up producing, not Jimmy, but I got to stick around. So my first live experience of Bob was actually with Bob in a recording studio.
Wow.
BT: Yeah. It was pretty up close. And I made lifelong friendships [with musicians, including drummer Jim Keltner] at that session.
I've read a lot of interviews with you over the years, and I always appreciate how you talk about being a Mudcrutch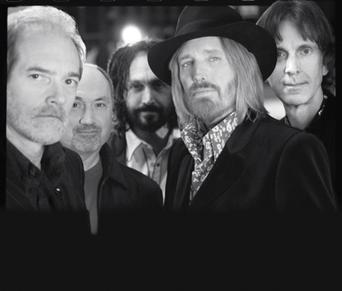 fan before playing with Mudcrutch. Similarly, it must be surreal like walking into a recording studio with Bob. Dylan and then make a friendship and a lifelong collaboration with him. What is it like to have those experiences both as a musician and as a fan of that music?
BT: Well, do you mean with Tom or with Bob?
I'm curious about both cases. But I'm asking about the larger idea— you grew up at a time when there were so many amazing artists coming up. You were later able to work with them and play with them. Does that sort of "pinch me" feeling ever wear off, or do you get used to it at some point, because you're a worthy colleague?
BT: It's always thrilling, because [Petty and Dylan] are always thrilling. I haven't run into many people who earned a great reputation, who are not deserving of their great reputations.
You can think of some artists, who, later in their lives are coasting a bit. Dylan is not coasting. Tom never coasted. There were times when [the Heartbreakers] were searching, but we were never coasting. If you go in with that energy, it's always thrilling.
I did a session for Ringo Starr a few months ago, and that was just so cool. I've known him for a long time, and that was a thrill. I did a live session with him for Jenny Lewis's new record, we cut it about a year ago, and it's because he's so damn good, and he starts playing the drums, and it feels like that. It sounds like that.
In that sense, its the same thing to play with anyone that good.—if you're fortunate enough to be in a room with Bob, if you're fortunate enough to be in a room with Fiona Apple, or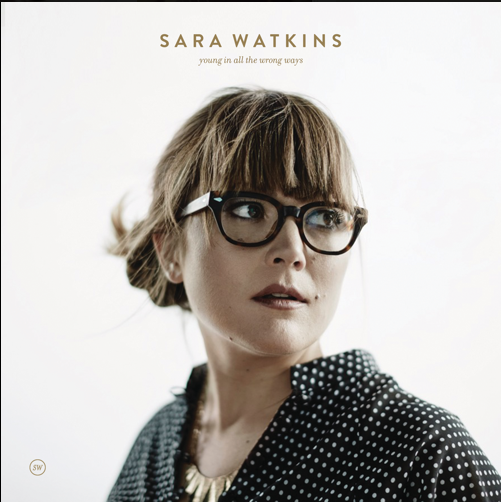 Sara Watkins—it's always thrilling because they're so damn good.
Of course, so many of the people that I've had this mindblowing career to get to play with, are people that I've loved since I was a teenager, or a pre-teenager, if you're around a Beatle or a Rolling Stone and you go, Holy Moly! That never pales. But you kinda have to get used to it if you're going to make it through the song.
It's nice that you're quick to recognize talents from younger generations, because there are bursts of greatness in every generation.
BT: You can't draw comparisons that somebody is as good as this, or they aren't as good as that, everybody is really different.
I went to the ASCAP Pop Music Awards a few weeks ago. Someone called me out of the blue, said, "Jeff wants you to play three [Electric Light Orchestra] songs with him—just him on the acoustic guitar, you on piano—for the ASCAP award that he's getting." I'm said, "Okay, I can't play fancy, but if Jeff wants me there it'll be a thrill." It's great, but also on that bill that night, Billie Eilish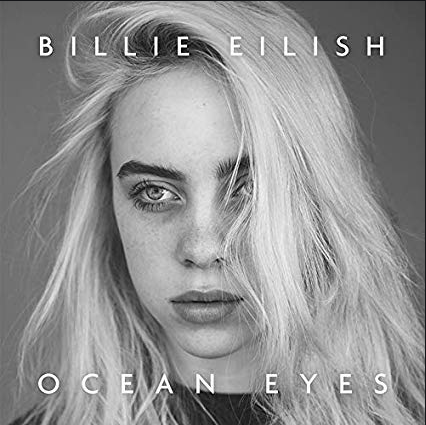 , who was getting the Vanguard Award. And I was listening and thinking, they're really good, you know, these are really just good songs. It's wonderful to realize that thank God, someone is writing songs, great melodies, thoughtful lyrics.
That's where the thrill is, always. When you think about music—imagine all the stuff we never got to hear. Before there was recording. We will never know what Chopin playing Chopin sounded like, or Bach playing Bach. Musicians and composers throughout Germany came to hear Bach play, because he was such a great musician—let alone his composition skills.
We will never know what that sounded like.
We will never know how many how many Robert Johnsons or Aretha Franklins there were. We will never know how many Tammy Wynettes or Bob Dylans there were. If you imagine all the stuff we never get to hear, it's astonishing. Music just comes around and comes around and comes around.
Speaking of hearing music in the moment, I'm really impressed with the venues that you're playing on this West Coast tour. Terrapin Crossroads in San Rafael, the Chapel in San Francisco—it reminds me that here in the Bay Area, we have so many great places to hear live music in a very intimate setting.
BT: Absolutely.
Can you talk about the selection of these venues?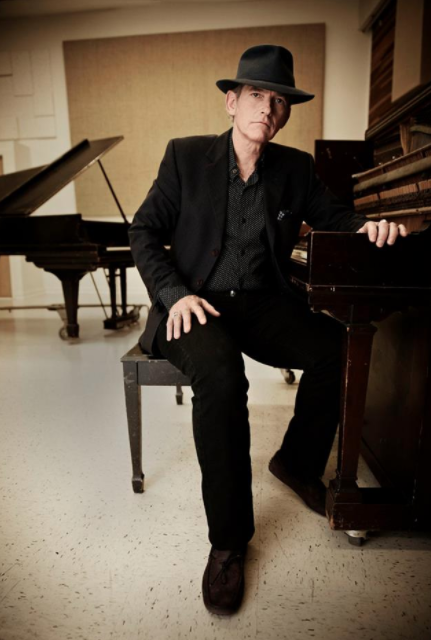 BT: My manager suggested we try to find places that I could present what I do well and people would listen. Because it's just me with a piano and the songs. I want people to hear them
I've written my whole life, but I write better now than I did. And the songs I write, I want people to hear them. I'm hope that doesn't sound self-indulgent—although all forms of self-expression are by definition kind of self-indulgent according to my friend Jon Brion. 
I just wanted the songs to be heard, and not in some "this music is good for you" kind of way, just because I think they're really cool songs, and so my manager found the right places. To come play in the Bay Area was so important to the Heartbreakers. Nobody would play us, except the Bay Area, and Boston. So its just important to me now, to be able to play in the Bay Area. My friend Sara Watkins has played the Chapel, and she has had nothing but great, great stuff to say about it.
The most recent show I saw you play was with Mudcrutch at the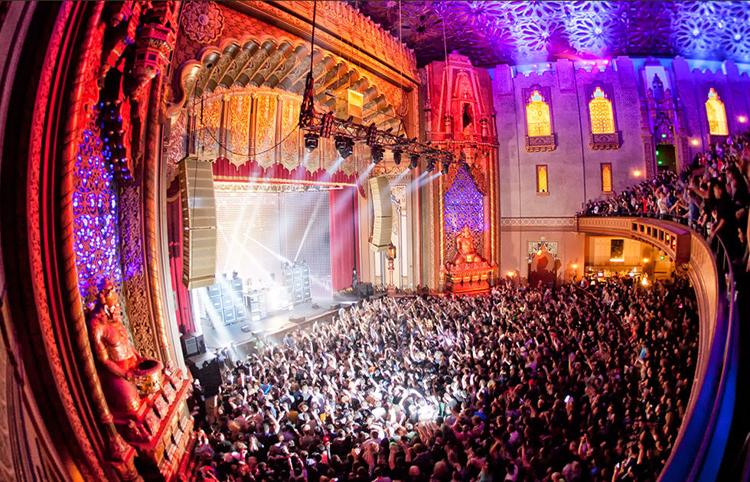 Fox Theater in Oakland, a restored movie palace that's been turned into a spectacular concert venue. What are some favorite places that you have played in the East Bay area?
BT: We first came through a place called the Keystone in Berkeley. There was a Keystone in Palo Alto as well. But the place we've gotten to play several times over the years is the Greek Theater in Berkeley. That was always one of my favorite places to play, anywhere. I always had a wonderful time there. I went one time with a friend to see Elvis Costello and the Attractions play there. I flew up from LA and a friend flew down from Seattle and we went to see Elvis Costello there. I remember that it was a great show because it's such a great venue.
The whole Bay Area really is its own land. Just like New Orleans it its own land. In the United States, both of those areas do something that has nothing to do with anything else. You can feel it.
I'm a big fan of the Benmont Tench Show on SiriusXM radio, especially when I'm driving in my car. Can you talk about your approach to putting the show together?
BT: It's been educational. It's been fun. It's a lot of hard work. I have friends who are DJs, people who go back to the freeform days, and I know that they work really hard. The DJs who don't just have a program sheet handed to them. I have to put together an hour or hour-and-a half show every third week—I can't imagine doing it daily!
It started like this: Tom had the station, he had his own show and [producers] were asking everybody in the Heartbreakers, "Do you want to do a show? Here's the deal—you can play anything that's got Tom, anything that's got any of you guys from the Heartbreakers or Mudcrutch, in that circle, and maybe a couple of things per show by people who influenced you."
I went, "It sounds a little egotistical to just plug us, but I'll give it a try." Within three shows, I talked the producer, Mark Felsot into letting me add more and more stuff that had nothing to do with Heartbreakers, until eventually he just said, "Just go ahead and do what you want."
So I can play whatever I want, and there are shows where I don't play anything by [the Heartbreakers], because I find records that I love, that you want people to hear. And it's thrilling. I hadn't heard Aretha do "Bridge Over Troubled Water."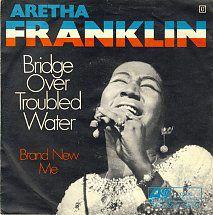 I was looking through Aretha's catalogue and there it is.
I just did a show with guests for the first time. John Doe from X and Tom DeSavia came in and talked about the history of Los Angeles punk. So I got to go in the station and lay the things that influenced the punk movement, the things that influenced us, punk music, rockabilly, early rock and roll, early reggae, all of that stuff with it. I got to play that stuff that influenced me, and in the course of that, I discovered some really great bands, and I realized that I had seen some of these bands that I hadn't realized I'd seen, because I knew the music, and the music that had been on the radio.
That's fascinating, and thanks for doing the show. It makes my commute a lot more fun.
BT: Back to the Bay Area—didn't all that start with the Bay Area as well? It all started with like [broadcasting legend] Tom Donahue and the whole gang up there. That's what started the loose freeform radio. So you're in the Garden of Eden.
You're quite prolific on Twitter. How do you like social media for interaction with the outside world?
BT: I enjoy it. I enjoy the challenge of expressing a thought coherently in 140 characters. Or even 280, or whatever it is now. Its fun to try to find a coherent way to express something, with a little bit of nuance. Especially when interacting with people I disagree with politically, to see if there's a way to keep it civil and have a conversation, instead of just a couple of people yelling, "You idiot."
I've actually made friends who I disagree with politically. They have a different viewpoint, a different experience than I have or who I interact with.
It seems like there is a nice intersection between your tweets and the ones your wife (writer Alice Carbone Tench) sends. She is always tweeting something insightful or inspiring.
BT: You're right. She's a wonderful writer and she posts these beautiful thoughts. I tell her again and again that if I didn't know her, she'd be my celebrity artist crush.
I always like it when I read the liner notes of a new record and I see your name on it. It happens a lot. I wanted to ask about a few of these and find out what you got out of playing on each record. The first one is an album you already mentioned, Bob Dylan's Shot of Love.
Do you have any favorite tracks or sort of standouts on that one that come to mind?
BT: Of the ones I played on, "Every Grain of Sand," is a stunning song. I love "The Groom's Still Waiting at the Altar," which wasn't on the record on the first issue and they put it on later. I also think the songs that were recorded before I came on are great: "Property of Jesus," and "Shot of Love" are fantastic and I wish I got to play on those. They're particularly strong in our current moment, because of the corruption of Christianity and the extreme politicization and oppressive ways of right wing evangelical Christianity.
When I play shows, I always play something of Bob's. The record I put out a few years ago, my first solo record, has a cover of his version of "Corrina Corrina" and also "Duquense Whstle". I've been playing "Shot of Love." More than once, I've gone out and just opened the show with "Shot of Love." If you want an apocalyptic song, here you go. People say this was his "Born Again" period, but I don't know about that. If you want a biblical period of Bob Dylan, try everything. "God said to Abraham, kill me a son…"
I noticed you got a credit as musical director on Stevie Nicks' Bella Donna.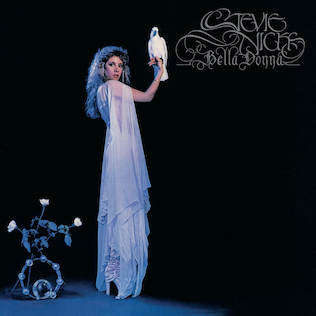 How did that come about?
BT: I think I got the credit as musical director because [Damn the Torpedoes and Hard Promises] Jimmy Iovine was producing. Jimmy called me up and said, "Will you go through these hours and hours of cassettes and song fragments and songs that she has?"
I had seen Fleetwood Mac play, and I lean towards Christine, John, Mick, and Lindsay stuff. I think I saw the Rumors tour, and I thought Stevie was really good, but the thing that drew me was the more was the other side of Fleetwood Mac.
Then I heard the song "Silver Springs," which was wonderful. I heard that song and it took my breath away, so when Jimmy said, "Do you want to see what Stevie Nicks has?" I said, "Yes, I do."
She's for real. Stevie and Sharon Celani and Lori Perry, those were the background singers. They were a trio, they were just a vocal section, the three of them, and so I got to sit around a piano with them and do a lot of things.
When it came to recording, if there was a musical director, it was Waddy Wachtel in the traditional musical director role. The musicians were so good. If you present a song to that gang of musicians, it will come out, it will find itself, it will reveal itself.
OK. Another record I love is Green Day's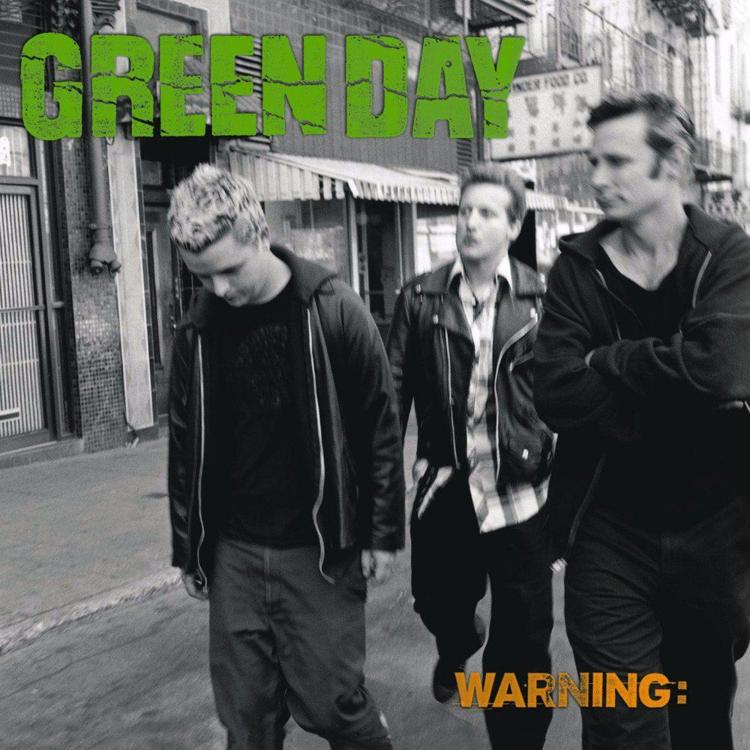 WARNING. That's a great Bay Area band, that keeps reinventing what they're doing, which keeps their story interesting every time.
BT: Yeah! I went down for a day and played on that record.  They were really lovely. This was before American Idiot. They do [reinvent]. They do, absolutely.
Another East Bay guy is John Fogerty. I think you're credited on a couple of his songs.
BT: I played on "Déjà Vu (All Over Again)." I was really thrilled because I always loved Credence Clearwater Revival. I always loved "Have You Ever Seen The Rain?" I think John plays the organ and piano on that. The simplicity and the beauty of the overline and of the piano and the bass line on that songs always struck me.
When I got to play on the song "Déjà Vu (All Over Again),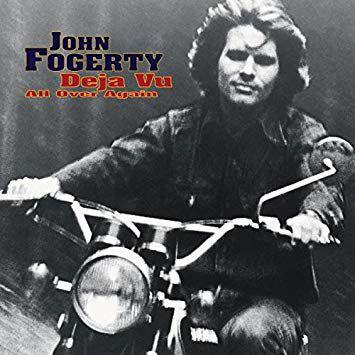 " I told John, "I hope you don't mind but I'm stealing that." He said, "It was just one note. "I said, "But it's a hell of a note, John."
Hey, you know who else is from the Bay Area? John Lee Hooker. I mean, come on! John Lee Hooker was incredible.
Oh, please indulge me a story about the show the Heartbreakers played with John Lee Hooker at the Fillmore. I went to every Heartbreakers tour that came to the Bay Area from 1991 on, but the run that I missed was the 20 shows at the Fillmore in 1997. I was working at the Grand Canyon National Park that winter and my friend Bud sent me two cassettes from the final night at the Fillmore. That last show was broadcast on the radio and John Lee Hooker played a guest spot …
BT: Yeah!
So as soon as those tapes came in the mail, I put them in my Walkman and went into the Grand Canyon and hiked for hours across the plateau level, listening to you and the Heartbreakers and John Lee Hooker.
BT: Whoa. Well I'm honored.
Thanks so much for taking the time to talk to me. Your music with the Heartbreakers and on so many other records has been the soundtrack to most of my life, so it's a real treat to get to ask you some questions. I'm very much looking forward to getting to see you at The Chapel on July 18.
 BT: You're going to come?
Of course.
BT: Good. Say hello. Thank you for doing this, and I hope you enjoy the show. I think you'll like it, there's a couple of covers, some of them I discovered when I was doing the radio show. Thanks for letting me rattle on. Have a great day.
Benmont Tench plays July 18 at The Chapel. For tickets and information, click here.
Update: An earlier version of this story did not recognize Tench's lifelong friendship with drummer Jim Keltner.