I've been watching a lot of movies with my kids, ages 6 and 8. There is a ton of content on the streaming platforms for kids and much of it is not great—shrill, fast, loud, and crude. But there are plenty of gems out there.
Disney Plus is packed with choices. If you've seen all the Star Wars, Marvel, and Pixar films, check out the live action Disney films from the 1950s, '60s, and '70s. My kids loved
The Cat From Outer Space, That Darn Cat, and Million Dollar Duck. We also watched the 1976 Freaky Friday, featuring young Jodie Foster, and I have to say that this is the rare situation where the remake from 2003 with Lindsey Lohan and Jamie Lee Curtis is superior to the original.
A less heralded gem on Disney Plus is the Depression-era drama, The Journey of Natty Gann.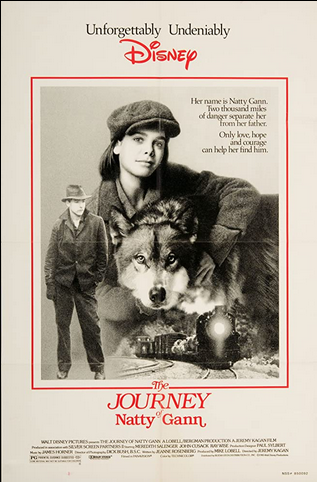 I remember wanting to see this when it was in theaters in 1985, but never did. Surprised it took me 35 years to get around to it, but Natty Gann is a lovely movie for kids and its unexpectedly poignant during this time of global crisis. The film stars Meredith Salenger as Natty, a independent tween whose father (a pre-Leland Palmer Ray Wise) takes a job chopping trees in the Pacific Northwest to make ends meet. He promises to send for Natty to join him, but when she doesn't hear from him, she sets out on her own to find her way to her father. Along the way she meets John Cusack's kind hobo Harry who shows her how to catch boxcar trains. She also befriends a wolf, which, thanks to the Power of Disney, stays remarkably loyal for a feral beast. Overall, the film provides a family-friendly adventure without sugarcoating the Depression. The location photography in British Columbia is stunning.
Another absolute gem is The Man Who Planted Trees, an animated  short film from 1987. Based on a short story by French writer Jean Giono, this stunning film received the Academy Award for best animated short film. Christopher Plummer narrates the English version,