Diablo's monthly Classic Movie Series continues with two laugh riots in August and September.
On Thursday, August 8, we'll show the 1980 smash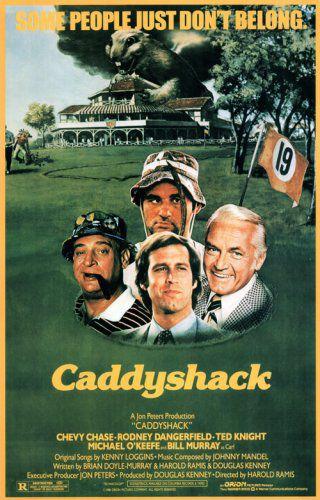 Caddyshack, featuring Rodney Dangerfield, Chevy Chase, and Bill Murray (along with scene-stealing Ted Knight). Produced on a low-budgetby director Harold Ramis, the film made an instant star of Murray, who has been delighting fans at golf tournamnets and in movie theaters for the past 40 years. It's a great movie to share with an audience—although it is an R-rated film, with lots of profanity, nudity, and drug humor, so this isn't the best one to bring the kids to. (I still feel badly about the little girl we shellshocked with Pink Floyd's The Wall who came with her mom, who "always listens to Pink Floyd in the car.")
On Thursday, September 12, we'll highlight the career of the late Doris Day, who passed away in May. Day co-stars with the incomparable David Niven in Please Don't Eat the Daisies a family-friendly romp from 1960. This charmer set in the early Mad Men-era is packed with period costumes and interiors and the endless likability of its two charming leads. Step back in time and see this with an audience, the way it was meanto be seen—on the big screen.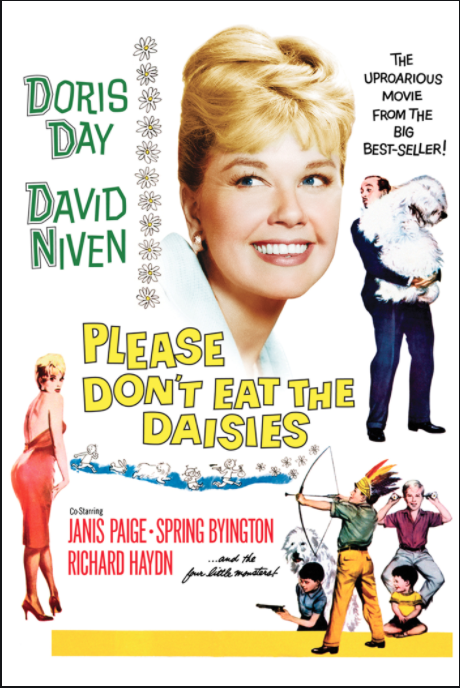 The Classic Film Series screenings are always free (seating is first-come, first-served) and the programs begin at 7 p.m. with a trvia contest to win treats from Republic of Cake. So gather your family and friends and enjoy a free night out!
See you at the movies.