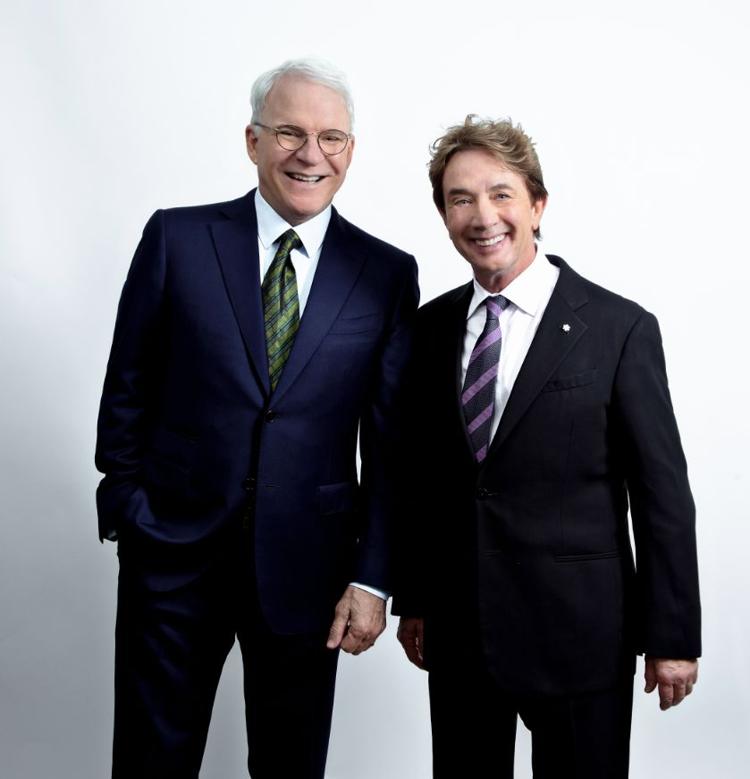 We're living in some crazy times. 
Every newscast I've watched lately contains information that ranges from unsettling to frightening, and this barrage of grim news never stops. I lived in Guam in the early 1990s, and I can't imagine what the locals are experiencing this week. Or the island's tourism board, for that matter.
I think the world could use a bit more humor.
Which is why I'm thrilled to have tickets to see Steve Martin and Martin Short's acclaimed comedy tour, when it makes a stop at the Concord Pavilion on August 11. The Pavilion is a wonderful venue, an absolute East Bay classic for summer concerts. To see Steve Martin perform comedy there is something I've waited for my entire life (or at least since I saw The Muppet Movie at the old Festival Cinemas in 1979).  
I can't wait.
Tickets are still available, here. Hope to see you there!