The 2020 Bay Area Book Festival was among the many beloved cultural events cancelled due to the COVID-19 pandemic. The event has been a favorite for literature lovers, who flock to Berkeley to attend panels and readings from more than 200 local and global writers, as well as the accompanying fair in Martin Luther King Jr. Civic Center Park, which hosts booths from 200 bookstores, small presses, and authors.
If you're missing the East Bay literary community, tune into the festival's YouTube channel this weekend (May 1-3) for the debut of the Bay Area Book Festival #UNBOUND, an online extravaganza of events that bibliophiles can enjoy from home. Panels—most of which are free—will address timely topics across genres such as literature, politics, society, and health. After you watch, head to the festival's website to order the featured books online from a local bookstore.
Festival staff plan for the series to run through June, with events for children and young adults scheduled on Wednesday evenings and Saturday mornings, and adult programs on Tuesday and Thursday nights (with a few additional sessions). The festival's popular Women Lit series, which gives a platform to female writers and book lovers, will also be incorporated into #UNBOUND.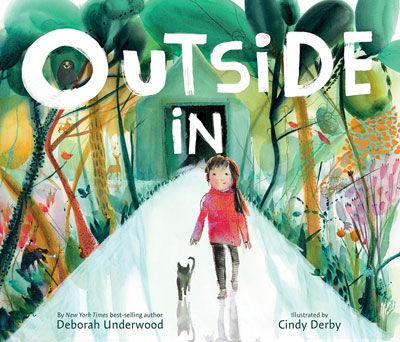 Here are two special events readers can enjoy during the kickoff weekend.
We're All Part of Outside (May 2, 10 a.m.)—a conversation for kids with author Deborah Underwood and illustrator Cindy Derby about their book Outside In, which highlights the connections young readers share with the world around them, even during periods of separation. baybookfest.org/unbound.
 
Coming Together When Things Fall Apart: Giving Voice to Emotional Truth in our Times (May 2, 7 p.m., special ticket required)—a literary panel featuring bestselling writers Anthony Doerr, R.O. Kwon, and Viet Thanh Nguyen about the writer's role in times of crisis and uncertainty.