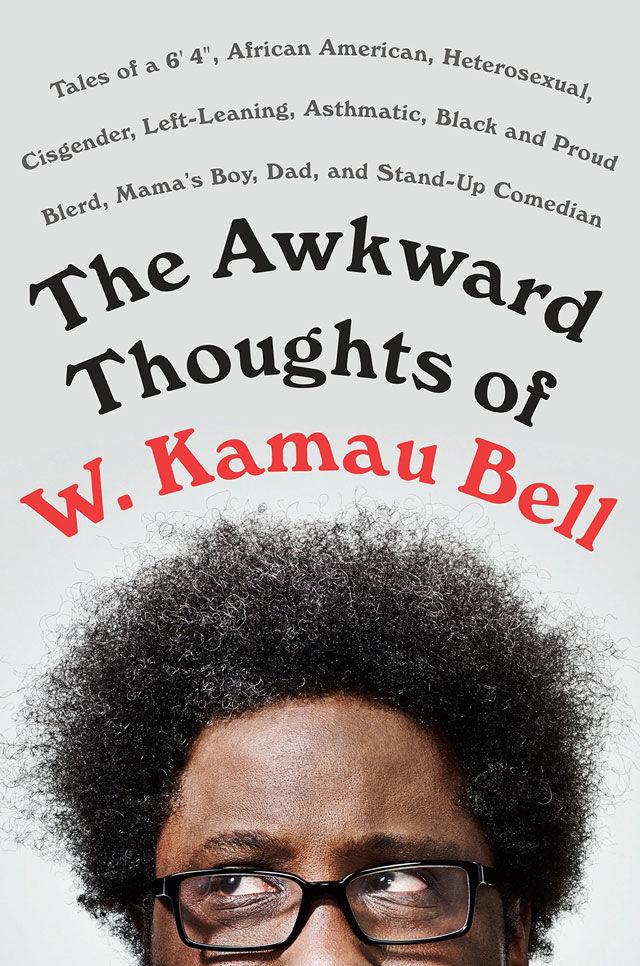 The Awkward Thoughts of W. Kamau Bell: Tales of a 6'4'', African American, Heterosexual, Cisgender, Left-Leaning, Asthmatic, Black and Proud Blerd, Mama's Boy, Dad, and Stand-Up Comedian by W. Kamau Bell
Berkeley comedian W. Kamau Bell explores a variety of social topics, including race, politics, and intersectionality, in this comic read. Fatherhood is also a central theme of the book, both through stories about his own parents—who had different ideologies—and his experiences with his own children. Bell has also published several parenthood-focused essays—including ones about his vasectomy and on parenting multiple kids—that are available to read online.
Pops: Fatherhood in Pieces by Michael Chabon
In 2018, the Pulitzer Prize-winning Chabon published this collection of personal essays centered on the joys and challenges of his experiences as a father. The book's cornerstone is an essay Chabon, a Berkeley resident, wrote in 2016 for GQ about taking his then-13-year-old son to Paris Fashion Week, and the appreciation he gained for his son's passion. Chabon also tackles his own familial roles in 2010's Manhood for Amateurs: The Pleasures and Regrets of a Husband, Father, and Son.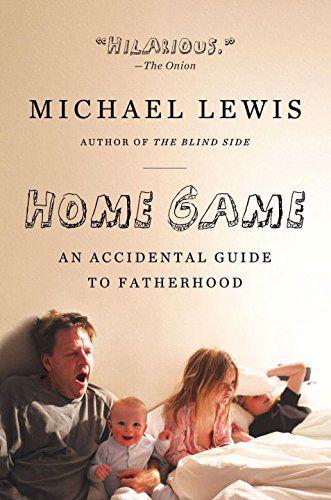 Home Game: An Accidental Guide to Fatherhood by Michael Lewis
If you're looking for laughs, this account of new fatherhood from Berkeley's Michael Lewis—the man behind Moneyball: The Art of Winning an Unfair Game and The Big Short: Inside the Doomsday Machine—is your answer. Published in 2010, the book acts as a record of Lewis's life after the birth of each of his three kids and captures the funny moments hidden in daily life.
Big Familia by Tomas Moniz
In this East Bay-set novel from Oakland writer Tomas Moniz, Juan Gutiérrez is a single father facing changes throughout his life, including in his relationship with his daughter, Stella, who is leaving soon for college (and becomes pregnant), and with his father, who is incarcerated. Much of Moniz's other work—including the zines/anthologies Rad Dad and Rad Families—also grapples with issues and questions surrounding parenthood.
Father's Day by Matthew Zapruder
An associate professor at Saint Mary's College in Moraga, poet Matthew Zapruder's latest collection examines fatherhood through both the lenses of the political and the personal, including his son's autism diagnosis. The former poetry editor of the New York Times Magazine, Zapruder has penned four other poetry collections and Why Poetry, a prose exploration of the power and effects of the art form.
Crime Scene by Jonathan and Jesse Kellerman
Powerhouse father-son writing duo Jonathan and Jesse Kellerman, the latter of whom calls Berkeley home, have written two series together, including a pair of thrilling mystery novels, Crime Scene and A Measure of Darkness, about Clay Edison, who works for the Alameda County Coroner's Office. The series is infused with East Bay-specific details, and the third book, Half Moon Bay, is slated to be released in July.