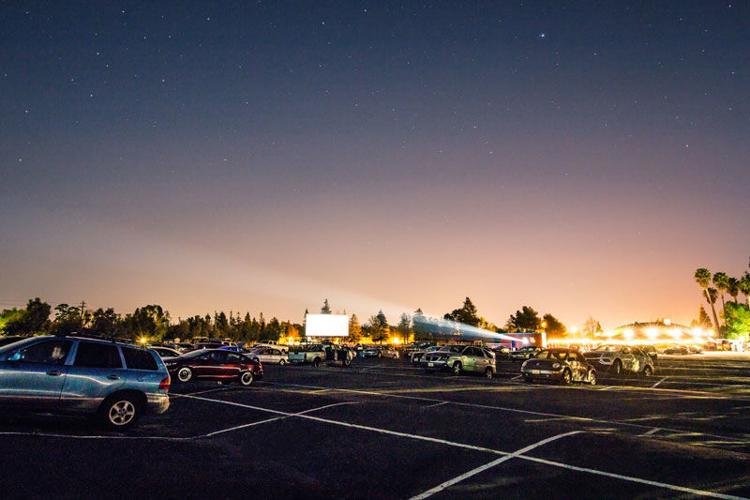 An evening out at the movies looks a little different these days, with Netflix nights on the couch standing in for the megaplex.
Traditional film lovers need not despair, however. Some local theaters are coming up with ways to bring the cinematic experience home, while the West Wind Solano Drive-In located in Concord recently reopened to offer socially distant movie watching. Among West Wind's new rules: You must stay in your car at all times, unless visiting the restroom; face coverings are required if you leave your car; you must park at least 10 feet away from other vehicles; there is a limited number of people who can be in the restroom at one time (exception: an adult with a child). The current movie line-up includes a horrific double feature of Brahms: The Boy II and Gretel and Hansel, or the family-friendly pairing of Onward and Maleficent: Mistress of Evil.
Replicate art-house film viewing at home with virtual screenings courtesy of Rialto Cinemas in Berkeley. Support your neighborhood theater with a rental of Spaceship Earth; this aptly timed documentary is about eight people who spent two years quarantined in Biosphere 2, an engineered replica of Earth's ecosystem. The robust slate of film offerings includes indie drama Clementine; The Booksellers, an examination of antiquarian book dealers; and The Times of Bill Cunningham, a captivating portrait of the iconic street photographer who passed away in 2016.
Join Will Viharo for the weekly Thrillville Movie Club, launched by Oakland's New Parkway Theater. Every Saturday at 3 p.m., the self-proclaimed King of Thrillville hosts Zoom screenings of classic films followed by a video chat. On May 16, Viharo will discuss John Carpenter's 1988 sci-fi horror flick They Live.
Celebrate Asian Pacific American Heritage month with the Center for Asian American Media's (CAAM) online film festival, CAAMFest Online: Heritage at Home. The San Francisco-based arts organization is offering a series of free film screenings, watch parties, and interactive panels through May 22.
For a true taste of the movies, pick up a tub of fresh-made popcorn at Maya Cinemas in Pittsburg. Every Friday, Saturday, and Sunday from 2 to 5 p.m., the theater chain sells concession snacks for curbside pickup. Menu items include family movie-night meal kits with popcorn, candy, hot dogs, chips, and cheese, along with a la carte options. Call (925) 754-1164 on Friday and Saturdays (9 a.m. to 3 p.m.) to order.