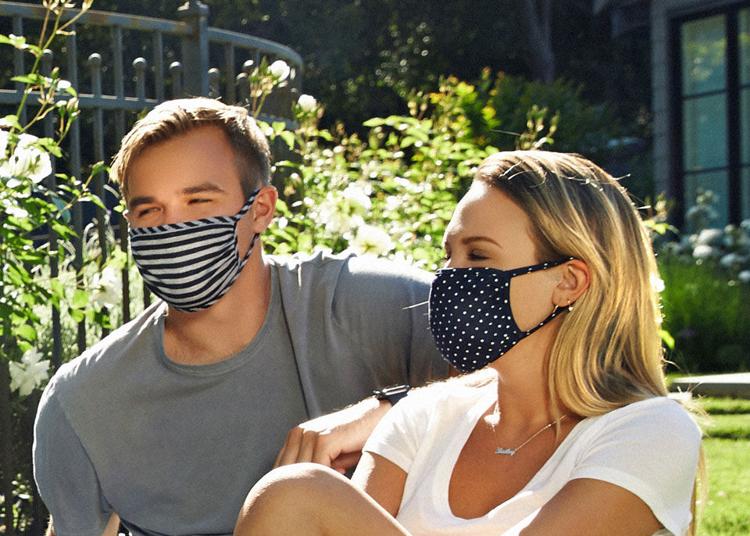 For Dana Finegold, a trip to Costco during the coronavirus pandemic became a giving opportunity. "After an hour of shopping, I could hardly breathe—I had a massive headache," says Dana of wearing her mask to the store. "I was like, 'This is terrible. Our health-care workers are going through this every day?'" She told her husband, Jamie, that she wished she could do something to help.
In 2004, the Finegolds launched their Concord-based clothing brand, Tart Collections, focused on relaxed yet fashionable clothes for women. In early April, they announced a giveaway contest on Instagram, asking their followers to nominate heroes of the COVID-19 pandemic for a $500 thank-you shopping spree. They received more than 240 nominations for everyone from stay-at-home moms to health-care workers, and found it impossible to choose between entrants—so they gave a $500 gift code to each one.
Tart Collections, which prizes comfort, versatility, and longevity in their clothing, sent the recipients anything from jackets to sleepwear to blouses. "A lot of times, we don't see how hard others are working; we might take them for granted," says Dana. "If you're sick, you might get annoyed with them and not realize how hard they're working … We should all just try to put ourselves in the other person's shoes and appreciate each other a little more—and not be afraid to do something out of the ordinary."
During the COVID-19 shelter-in-place restrictions, Tart Collections is taking online orders, and has added a line of fashionable masks to their regular offerings. "I just hope that everyone sees that if you're down, you can be generous and think about other people," says Dana. "It's much better for your own psyche if you're not focusing on the bad thing that's happening to you, and focusing on the good thing you can do for someone else." tartcollections.com.