Film
Blindspotting
This film—written by and starring real-life best friends Daveed Diggs and Rafael Casal— tells the story of a young man at the end of his probation who witnesses a police officer shoot a black resident in the pair's native Oakland, and wrestles with themes such as the impact of gentrification and the complications of friendship. Barack Obama called Blindspotting one of his favorite films of 2018. amazon.com.
Literature
Berkeley Noir
In the latest noir anthology from Akashic Books, out May 5, each story evokes the dark side of a Berkeley neighborhood and pays tribute both to the city's history as a haven for outcasts and as a literary metropolis. If you race through it, consider picking up San Francisco Noir and Oakland Noir—all are available for order online through independent bookstores, including Rakestraw Books. rakestrawbooks.com.
Podcast
East Bay Yesterday
East Bay Yesterday preserves non-fiction stories set amidst the culture and politics of Oakland, Berkeley, and the greater Alameda and Contra Costa counties, hosted by journalist Liam O'Donoghue. Recent episode topics have included the Oakland Army Base, the Bay Area's expensive cost of living, and the history of BART. If you want more, tune into 94.1 KPFA-FM for an hour-long episode on alternating Wednesdays at 1 p.m. eastbayyesterday.com.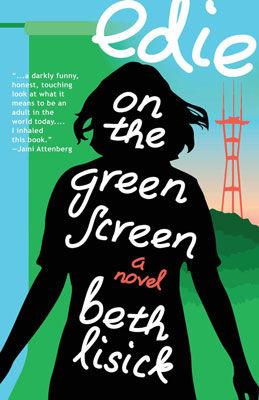 Literature
Edie on the Green Screen
Former East Bay resident Beth Lisick's first novel, Edie on the Green Screen, released in March, captures a portrait of the Bay Area over two decades through the eyes of an It Girl bartender in the Mission District, who witnesses the arrival of the techies during the dot-com boom and the consequent evolving culture of the Silicon Valley. Order it online from Flashlight Books and other local independent bookstores. flashlightbooks.com.
Literature
There, There
Oakland's Tommy Orange was named a finalist for the Pulitzer Prize in Fiction for his 2018 debut novel, There, There. The book interweaves twelve interconnected characters from Native American communities in the Bay Area, each wrestling with their own challenges, who are all headed to the Big Oakland Powwow. Order the novel from East Bay Booksellers and other independent bookshops. ebbooksellers.com.
---
To see even more events happening this week, or to submit an event for consideration, visit Diablo's Community Calendar. Follow Diablo on Twitter or Facebook, and sign up for the A-List e-newsletter so Top Tickets is delivered to your email inbox on Wednesdays. Questions? Comments? E-mail events@maildiablo.com.