Film
The Cherry Orchard
The run of Anton Chekhov's classic The Cherry Orchard at Lafayette's Town Hall Theatre was cut short by the COVID-19 shelter-in-place order, but theater lovers are still able to view a recording of the show by purchasing a ticket on Town Hall's website. Audiences can only access the show through April 18, so download a program, and have a night on the town from the comfort of your couch. townhalltheatre.com.
Music
Aladdin Original Broadway Cast Recording and the Soundtrack for Rapunzel's Tangled Adventure
Hayward's James Monroe Iglehart has been a frequent presence on Broadway over the last few years—including starring in Hamilton as Lafayette and Jefferson—but he is particularly beloved for originating the role of the Genie in the Aladdin Broadway musical. The fun-filled soundtrack features his uplifting take on iconic songs such as "Friend Like Me" and "Arabian Nights." Iglehart is also a member of the cast of Rapunzel's Tangled Adventure, and a new album featuring music from the show, including Iglehart's "Bigger than That," dropped in last month. jamesmonroeiglehart.webs.com.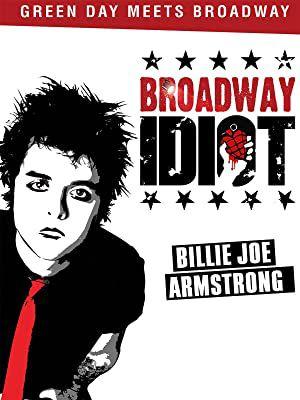 Documentary
Broadway Idiot
The musical American Idiot, based off the popular Green Day rock album, premiered at the Berkeley Repertory Theatre in 2009 before moving to Broadway. The Broadway Idiot documentary—available to stream on Amazon Prime—follows East Bay native and Green Day front man Billie Joe Armstrong during the creative process and provides a behind-the-scenes glimpse into the world of theater. amazon.com.
Podcast
Daveed Diggs and Rafael Casal on Partners
The Partners podcast—hosted by Hrishikesh Hirway of The West Wing Weekly—examines relationships of all kinds and the stories that lay behind them. The first April episode features East Bay natives Rafael Casal and Daveed Diggs, the best-friend team behind 2018's acclaimed movie Blindspotting. Diggs was also just featured as part of the Hamilton original Broadway cast reunion number on John Krasinski's YouTube show Some Good News. radiotopia.fm/podcasts/partners, youtube.com/somegoodnews.
Education
Livermore Shakes Educates and Creativity Corner: An Online Playborhood
If you're sheltering in place with young ones, two local theater companies are offering classes and activities online. The Livermore Shakespeare Festival has introduced Livermore Shakes Educates,which offers Shakespeare lessons aimed at second through fourth graders. The Bay Area Children's Theatre has also introduced Creativity Corner, which provides challenges and activities meant to inspire the imagination. livermoreshakes.org, creativitycorner.org.
---
To see even more events happening this week, or to submit an event for consideration, visit Diablo's Community Calendar. Follow Diablo on Twitter or Facebook, and sign up for the A-List e-newsletter so Top Tickets is delivered to your email inbox on Wednesdays. Questions? Comments? E-mail events@maildiablo.com.