Literature
Tomorrow I'll Be Brave and Tomorrow I'll Be Kind
Instill a love of reading early with these two books from Oakland's Jessica Hische. Tomorrow I'll Be Brave and Tomorrow I'll Be Kind, the latter of which debuted in January, aim to teach the youngest members of the family about caring for and helping oneself and others with vibrant word art and illustrations. (Art-enthusiast grown-ups may enjoy Hische's In Progress: See Inside a Lettering Artist's Sketchbook and Process from Pencil to Vector.) Order the books from East Bay independent bookshops, such as Flashlight Books. flashlightbooks.com.
Theater
A Kid's Play About Racism
On August 1 and 2, more than 40 theaters across the nation geared at young people are teaming up to present a world-premiere virtual show, meant to teach viewers how to recognize racism and take action against it. Bay Area Children's Theatre is among the lead producers of the experience, which is open to all ages (though recommended for those 5 years old and over) and is free to viewers. bactheatre.org, akidsplayabout.org.
Education/Entertainment
Kids' Day 2020
Join Danville's StemChef escape room on August 1 for a 12-hour livestreamed event full of educational entertainment for youngsters. The online carnival aims to diminish boredom and restlessness with puppets, yoga, dance, music, filmmaking, science, animals, language instruction, magic, theater, origami, escape room challenges, and more. Though attendance is free, the event hopes to raise funds through donations for technovation.org and Black Girls CODE. stemchef.com.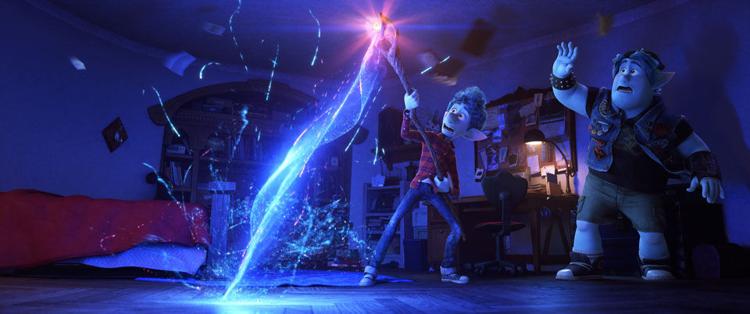 Movie
Onward
The most recent film from Emeryville's Pixar Studios, Onward debuted in March, right before the COVID-19 shelter-in-place orders went into effect. Now, this tale of two elven brothers (portrayed by Tom Holland and Chris Pratt) on a magical quest to gain one extra day with their father, who has passed away, is available to stream on Disney Plus. The animated adventure is also executive produced by Lafayette's Pete Docter. disneyplus.com.
Podcast
MindShift
This one's for parents: KQED, a beloved San Francisco institution, hosts a variety of podcasts, and MindShift focuses on education, highlighting the differences between true learning and grades/test scores. The first episode of their fifth season—which dropped July 14—examines the importance of emotional learning in boys through the lens of educator Ashanti Branch and the Ever Forward Club, which is based in Oakland and Hayward. kqed.org/podcasts/mindshift.