Songs
"Girl Like Me" and "Fight for You"
Vallejo's H.E.R. just won the Grammy Award for Song of the Year for "I Can't Breathe" and was featured on Best R&B Song winner "Better Than I Imagine." She's already dropped two new tracks in 2021—"Fight for You," which was part of the soundtrack for the Judas and the Black Messiah film, as well as a guest appearance on Jazmine Sullivan's "Girl Like Me." (Other Grammy winners with local ties included Oakland's Ledisi, for Best Traditional R&B Performance, and Fantastic Negrito, for Best Contemporary Blues Album.) her-official.com.
Virtual Recital
Mitsuko Uchida, Piano
Pianist Mitsuko Uchida is joining Cal Performances online this week as part of the Cal Performances at Home spring lineup. Uchida will perform selections from Schubert that capture a variety of moods, from the dramatic to the inspiring. This performance, recorded at Wigmore Hall in London, will become available March 18. The New York Times has referred to Uchida as possessing "a special feel for Schubertian rhetoric." calperformances.org.
Literature
This Is Your Brain on Music: The Science of a Human Obsession
This landmark book from UC Berkeley's Daniel J. Levitin explores, through the lenses of neuroscience and psychology, the profound impact that songs can have on our musical taste and feelings. Levitin has also penned The World in Six Songs: How the Musical Brain Created Human Nature, as well as his 2020 book, Successful Aging: A Neuroscientist Explores the Power and Potential of Our Lives. Order all three, as well as Levitin's other writings, from a local independent bookstore, such as Orinda Books. orindabooks.com.
Virtual Concert
live for no audience during a global pandemic
Oakland's Daveed Diggs (think Lin-Manuel Miranda's Hamilton), the Bay Area-bred William Hutson, and Southern California's Jonathan Snipes began their hip-hop group, clipping., over a decade ago. Known for their experimental sound, the trio recently livestreamed an hour-or-so set on YouTube that is still accessible for fans to enjoy. Their most recent album, Visions of Bodies Being Burned, also dropped last fall. youtube.com/user/clppng.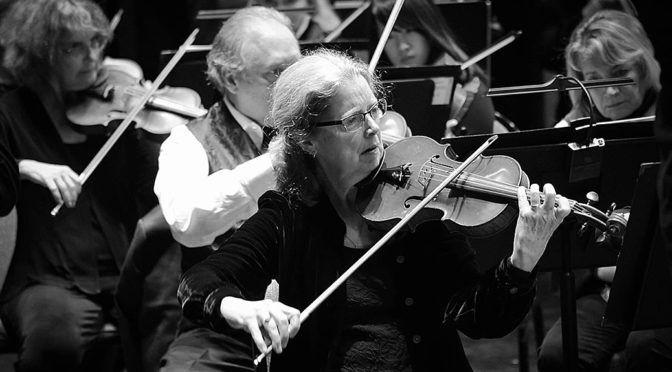 Virtual Show
El Mariachi Meets the Symphony
Earlier this month, the Walnut Creek-based Diablo Symphony Orchestra debuted El Mariachi Meets the Symphony, their latest in a series of digital premiere events. The show explores Brazilian and Mexican musical styles and includes clips from the symphony's performance with El Mariachi Alegre from a few years ago, alongside the music of Heitor Villa-Lobos and Arturo Márquez (as well as other symphony performances). diablosymphony.org.