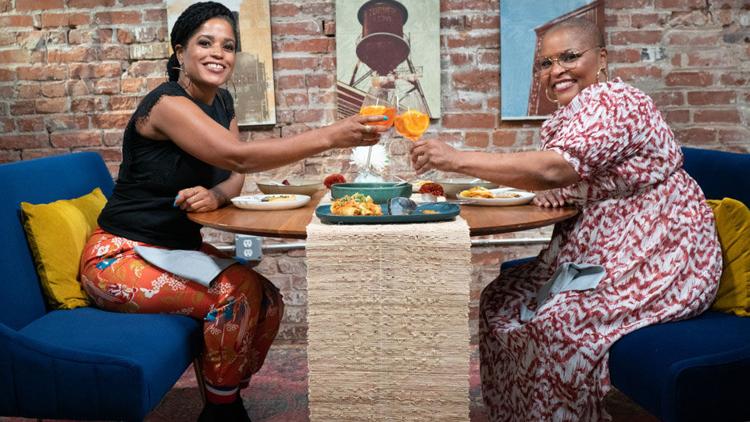 Television
Tanya's Kitchen Table
On November 14, Brown Sugar Kitchen chef Tanya Holland debuted the first episode of Tanya's Kitchen Table on OWN, Oprah Winfrey's network. The installment, titled "Tanya's Most Comforting Food," features the East Bay legend's buttermilk fried chicken, bacon cheddar green onion biscuits, and collard wrapped salmon. The show aims to "showcase the beauty of cooking local while thinking global," according to OWN, and is part of a larger effort by the network to highlight African American cooking masters. oprah.com/app/tanyas-kitchen-table.
Virtual Event
Danville's Cooking Classes
On November 20, Danville continues its online culinary class series with a lesson on how to made the best "adult" mac and cheese (with a green salad to start things off) from home. Taught by Compassionate Cravings's Carol Jeha, the session will include a prepared grocery list, sent to participants beforehand, and will be taught over Zoom. Don't miss the last class of the year—focused on stuffed artichoke hearts with hummus—on December 19. villagetheatreshows.com.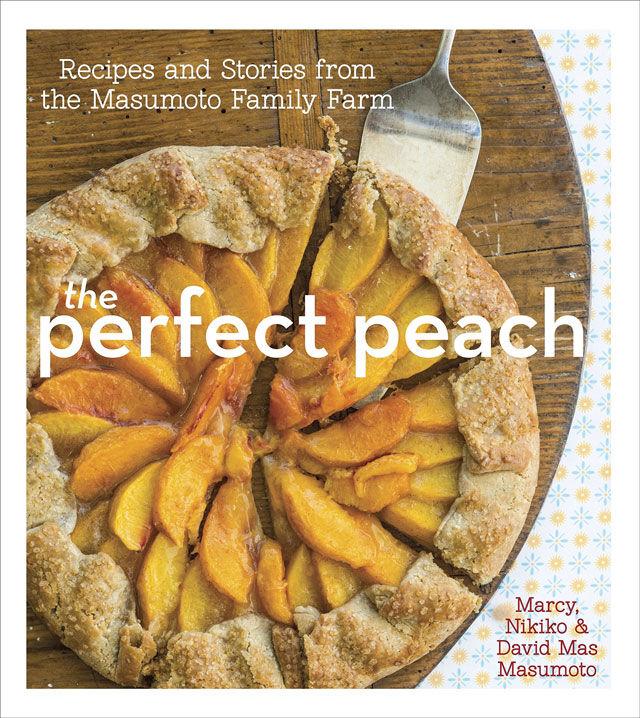 Cookbook
The Perfect Peach: Recipes and Stories from the Masumoto Family Farm
The Masumoto family—including UC Berkeley alums David Mas and Nikiko—released this collection of 50 dishes featuring peach flavors, inspired by their Central Valley organic heirloom peach farm. Can't-miss eats in the cookbook include hearty peach cobbler, stuffed French toast, and even prosciutto-wrapped peaches. The volume also includes tips for freezing, canning, drying, and jam-making, all alongside pictures and personal essays. Order it from an East Bay independent bookstore, such as Rakestraw Books. rakestrawbooks.com.
Instagram
David Lebovitz's "Apéro Hours"
Formerly of Chez Panisse, David Lebovitz has authored a variety of books, including The Sweet Life in Paris: Delicious Adventures in the World's Most Glorious—and Perplexing—City and Drinking French: The Iconic Cocktails, Apéritifs, and Café Traditions of France, with 160 Recipes. Throughout the pandemic, Lebovitz has been hosting "apéro hours" on Instagram Live, recently highlighting how to make Belgian and French hot chocolate, Manhattan cocktails, and more, sometimes with special guests. instagram.com/davidlebovitz.
Memoir
Coming to My Senses: The Making of a Counterculture Cook
Chez Panisse legend Alice Waters takes readers through her culinary history in this 2017 memoir. The book includes details of her formative years, the impact she felt from the culture of 1960s Berkeley, the debut of her trailblazing Berkeley restaurant (when she was 27 years old), her defiance of convention, and her activism through food. The volume includes personal stories, pictures, letters, and even recipes. Order it online from a local independent bookshop, such as Towne Center Books. townecenterbooks.com.