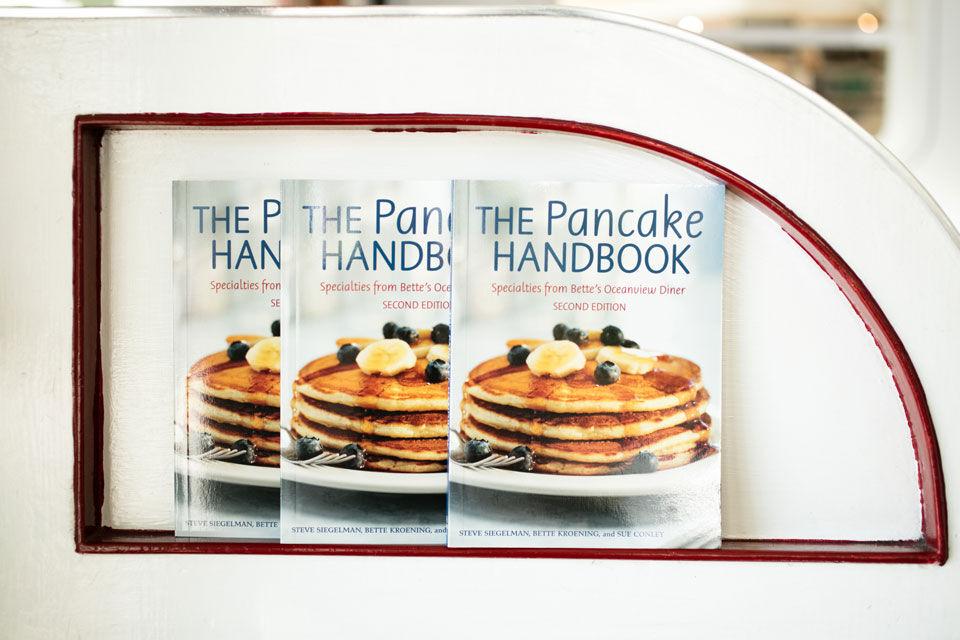 Cookbook
The Pancake Handbook: Specialties from Bette's Oceanview Diner
Bette's Oceanview Diner has been an East Bay breakfast staple for almost four decades, and with this cookbook, you can learn how to create these iconic Berkeley pancakes for yourself. With over 75 recipes ranging from buttermilk to blueberry yogurt and double chocolate, as well as advice for perfecting your culinary craft and selecting ideal toppings, restaurant cofounders Steve Siegelman, Sue Conley, and Bette Kroening provide all the help you need for a picturesque at-home breakfast. Order the book from a local independent bookstore, such as Mrs. Dalloway's Literary and Garden Arts. mrsdalloways.com.
Literature
The Omnivore's Dilemma: A Natural History of Four Meals
In The Omnivore's Dilemma, renowned Berkeley writer Michael Pollan examines the methods of food production and impact of the choices we make around eating on both people and the environment. The book earned Pollan shoutouts on best book lists from The New York Times and The Washington Post when it was first released, as well a California Book Award and James Beard Award. There's even a young readers edition that introduces kids to these important ideas. Order both from an East Bay independent bookshop, such as Towne Center Books. townecenterbooks.com.
Cookbook
Yummy Supper: 100 Fresh, Luscious and Honest Recipes from a Gluten-Free Omnivore
East Bay eaters are sure to enjoy this collection of gluten-free dishes from Berkeley blogger Erin Scott. With recipes ranging from poached eggs with lemony spinach and crispy hash browns to peanut butter cups with dark chocolate and flaky sea salt, the book offers meals the whole family will enjoy—all while emphasizing flavor and accessible instructions. Order the volume from an East Bay independent bookshop, such as Rakestraw Books. rakestrawbooks.com.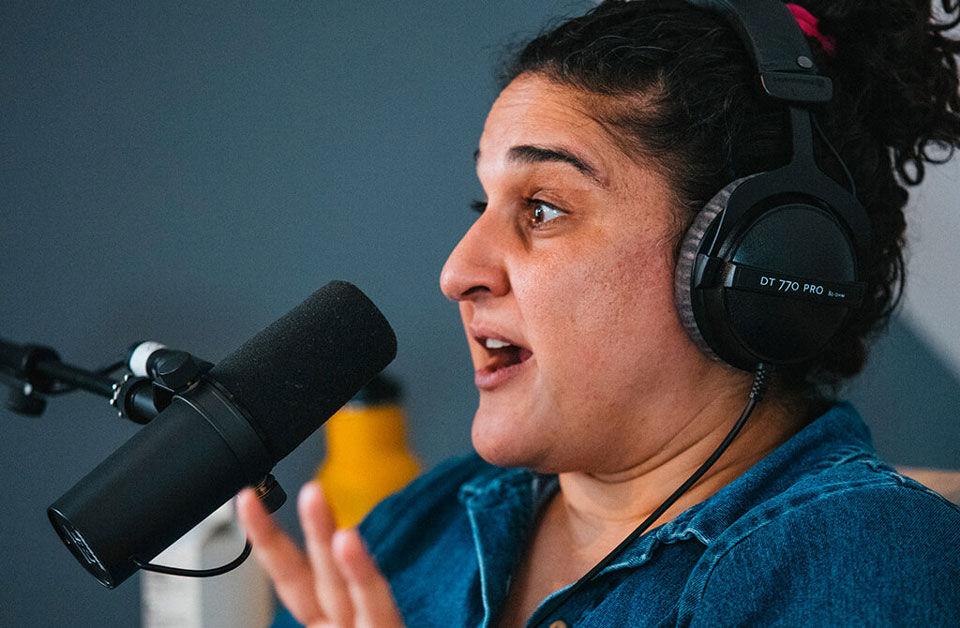 Podcast
Recent Podcast Episodes Featuring Samin Nosrat
Berkeley's Samin Nosrat—the chef behind Salt, Fat, Acid, Heat: Mastering the Elements of Good Cooking—was featured on several podcasts this summer. If you missed them when they first dropped, be sure to check out Nosrat's episode of Anna Faris is Unqualified, where she discusses topics such as her initial restaurant job and the impact of food on mood, as well as her conversation with Brown Sugar Kitchen's Tanya Holland on Tanya's Table. Nosrat's own podcast with Hrishikesh Hirway, Home Cooking, also began a new round of episodes on September 30. unqualified.com, buzzsprout.com/1234394, homecooking.show.
Podcast
Rightnowish: The East Bay Poet Bringing Cheesecake to Your Door
KQED's Rightnowish offers listeners stories from life in the Bay Area. In September, the podcast highlighted Victor Harris Jr. of Reuschelle's Cheesecakes, a poet and former racecar driver who has been providing one-of-a-kind sweets to East Bay residents through delivery and at Oakland's Temescal and the Castro Valley farmers markets. In the episode, he discusses his origins in baking and the craft of cheesecake, as well as his writing. kqed.org/podcasts/rightnowish.