Garré Vineyard and Winery, Livermore
While a sophomore at Mission San Jose High School in Fremont, Trevor Sollitt came up with a clever way to ask Cassia Homann to the homecoming dance.
"Trevor wrote on a volleyball, 'Will you go to the dance with me?' and rolled it to me during class," says Cassia, who played on the volleyball team. "I said yes!"
Fast-forward to a Sunday afternoon in August 2014. Under the pretense of hitting a volleyball around at a local park, Trevor had set up the perfect serve.
"I had two volleyballs with me," says Trevor. "I switched out the first [one] with the volleyball [that had] the question written on it. I caught her completely off guard!"
Cassia and Trevor capped their romantic tale with a storybook-themed wedding, naming tables after favorite books, attaching vintage keys to the place cards, and dancing to "Storybook Love" from The Princess Bride, one of their favorite movies.
"It was a true party," Cassia says. "Lots of laughter, happy tears, and sweet moments." Cassia's mom even surprised the bride with a choreographed dance to Mamma Mia!'s "Super Trouper," something she had planned for an entire year.
The couple honeymooned in Maui and lives in Fremont, where they are teachers. "We want to have children eventually, but for now we're enjoying the time with just the two of us," says Cassia. "I've married my best friend, so it's a blast!"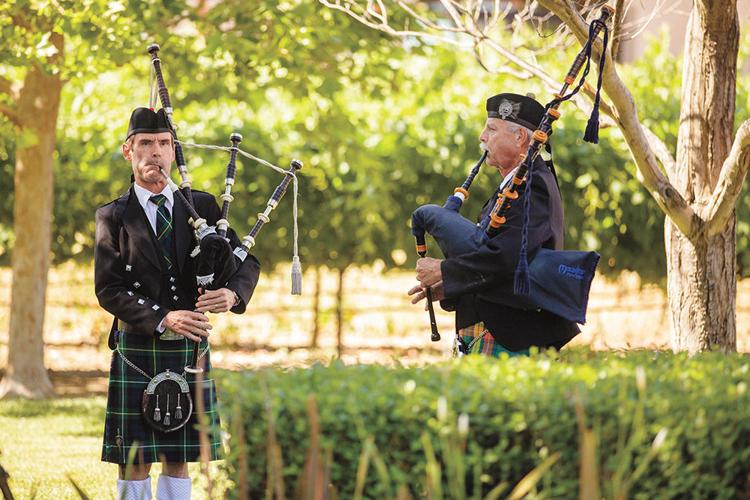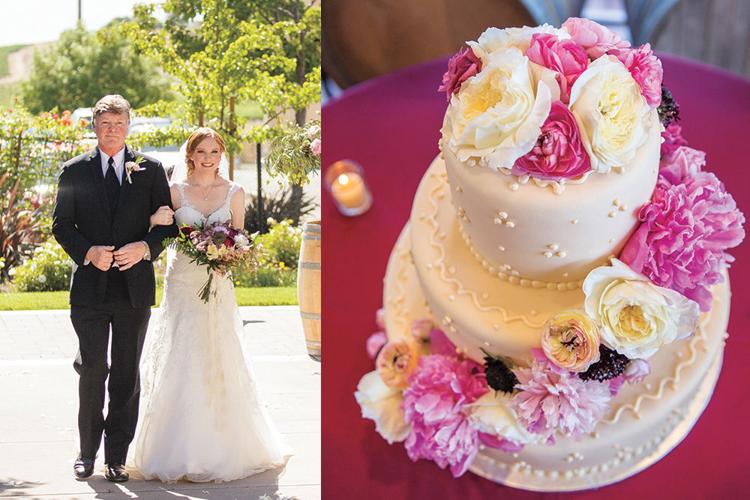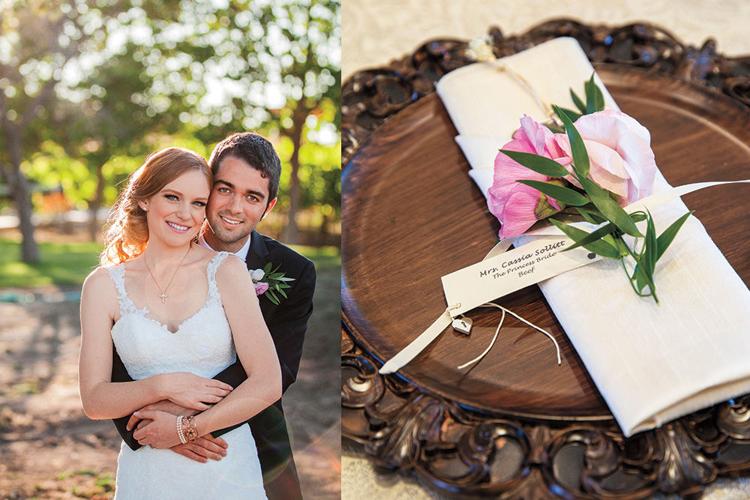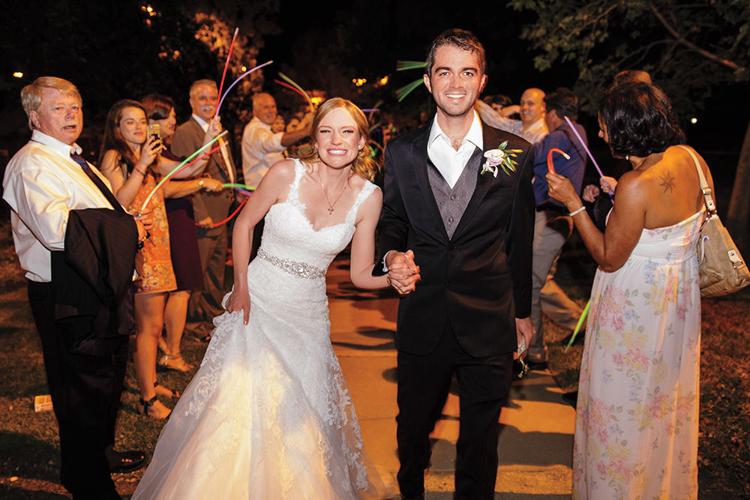 Bridal Gown: J'aime Bridal, Pleasanton  |  Groom's Tuxedo: Men's Wearhouse  |  Invitations: David's Bridal  |  Flowers: Sarah's Garden, Danville  |  Catering: Garré Vineyard and Winery, Livermore  |  Dessert: Primrose Bakery, Pleasanton  |  Entertainment: Amos Productions, Livermore  |  Rentals: Pleasanton Event Rentals, Pleasanton  |  Makeup: Brittney Kannel at Chantilly Lace Salon, Livermore  |  Photographer: Rachel Capil Photography, Pleasant Hill  | Videographer: Amos Productions, Livermore  |  Planner: Lindsay Lauren Events, Danville