Elopement in the woods / A family affair / Vineyard vows / A dream come true / Storybook bliss / Country club classic
Elopement in the woods: Laura Lawson and Nick Visconti
RattleSnake ridge, Cascades, Washington
Professional snowboarder Nick Visconti first met Laura Lawson at The Vine at Bridges in Danville. The year was 2010, and there was a thunderbolt.
"It hit me like a brick over the head," says Nick, who is from San Ramon. "When I saw Laura, something in my heart aligned. Our spirits were connected."
Laura was also smitten, but she was hesitant to hand her heart to a snowboarding stud who spent most of his time on the road and had an avalanche of admirers in his wake. "I was fearful," says the artist, who grew up in Dublin. "Nick was gone so much, it was hard to keep track of him. I didn't feel like I fit in with his lifestyle."
At the time, Laura was newly diagnosed with an eye disease that will eventually steal her sight. "I was in a stagnant place emotionally," she says. "But being with Nick was very healing. He is an adrenaline junkie and lives as much life as possible every day. I needed that."
Three years later, Nick and Laura were planning a wedding–a big one. But as the guest list mushroomed to 400, it became overwhelming. "We just didn't want our wedding to be all about decor and invitations," says Laura. "We wanted it to be about us."
So Nick and Laura changed their minds, and on a Thursday afternoon in May, they eloped.
Laura walked deep into the woods to meet Nick at the foot of their favorite hiking trail, Rattlesnake Ridge in the Washington Cascades. With towering conifers as their witnesses, a close friend married the two before they hiked two miles upward. At the very moment they reached the top, a storm broke out.
"It felt like the whole world was applauding us," says Laura, who now lives in Portland, Oregon, with Nick. "We looked out across valleys and mountains, saw lightning, heard thunder, and felt rain. It felt beautiful, intimate, and kind of dangerous.
"[It was] the most incredible moment of my life."  
—Hannah Craddick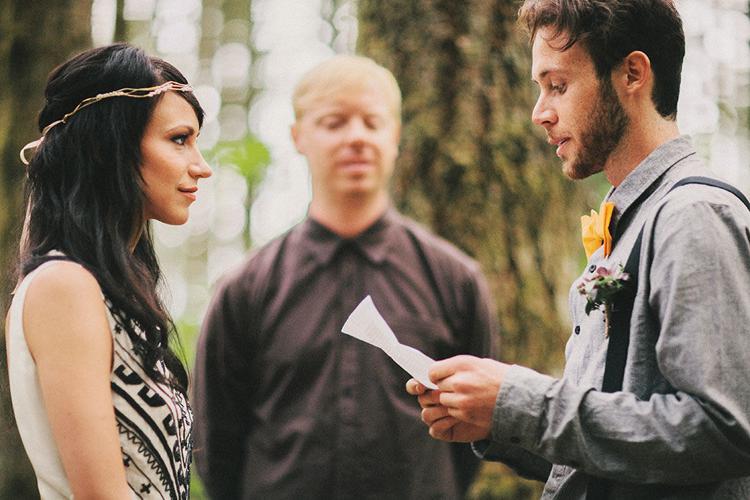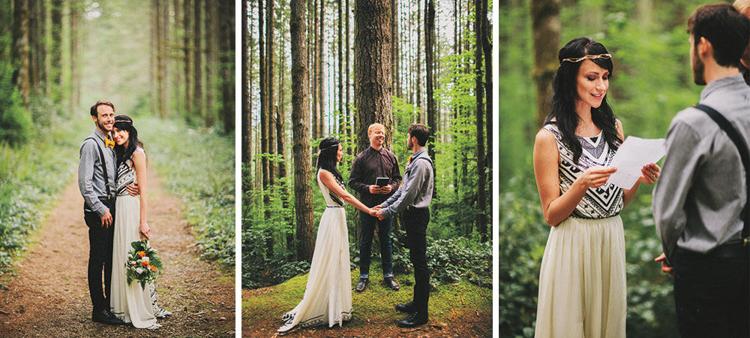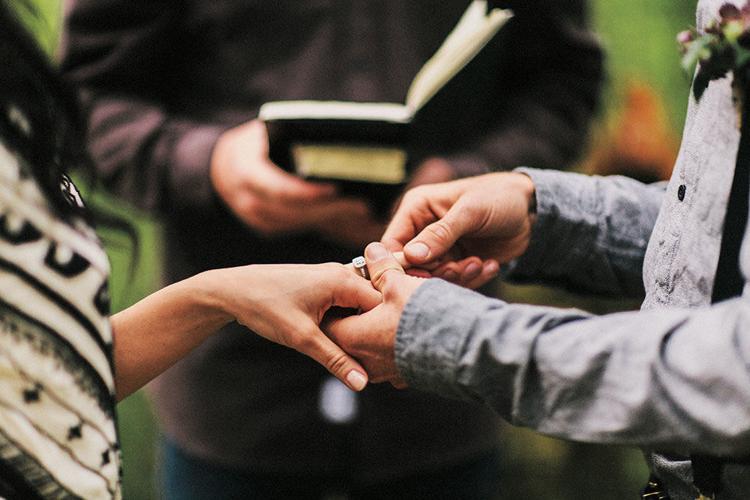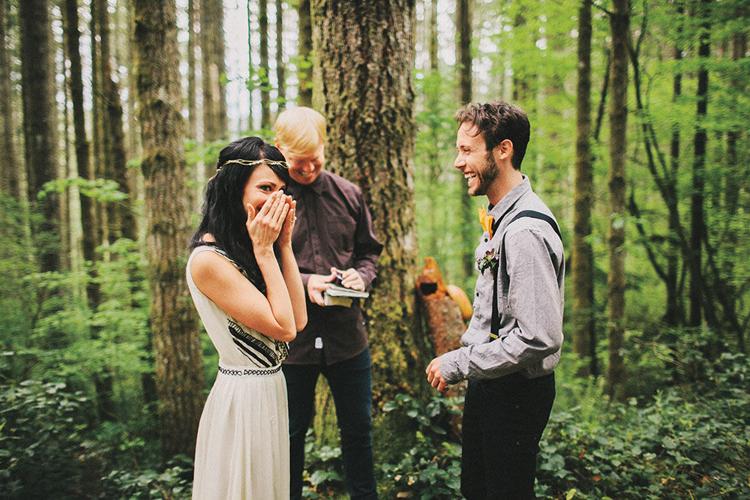 Dress: freepeople.com  |  Flowers: Ballard Blossom, Seattle  |  Officiant: Joel Parker (friend)  |  Photographer: Benj Haisch, Seattle/Tacoma  |  Videographer: Janssen Powers Media, Seattle
---
A family affair: Lisa Barnard and Trevor Stock
Palm Event Center, Pleasanton
Lisa Barnard and Trevor Stock's love story unfolded at a Walnut Creek bar in the wee hours of a spring morning in 2010. Trevor walked in, and Lisa, instantly
taken, was too shy to talk to him.
After hours of stealing glances, Trevor's brother Todd approached Lisa and told her there was someone he wanted to introduce her to. Lisa and Trevor spent the next several hours talking at Hubcaps diner around the corner, and she learned that he grew up in Walnut Creek, was living in Los Angeles, and had been in two movies, Rumor Has It and You, Me, and Dupree.  
Trevor realized Lisa was the one a few months later when he drove home to L.A., only to turn around and drive back to see her again the next day.
Their fall wedding at the Palm Event Center in Pleasanton was a group effort, with plenty of help from Lisa's mom, Arlette, and her sister, Danielle.
Lisa and Trevor's guests of honor were their sons, Quinn and Peyton. And saying "I do" in Lisa's hometown made the day that much more special.
—Gina Gotsill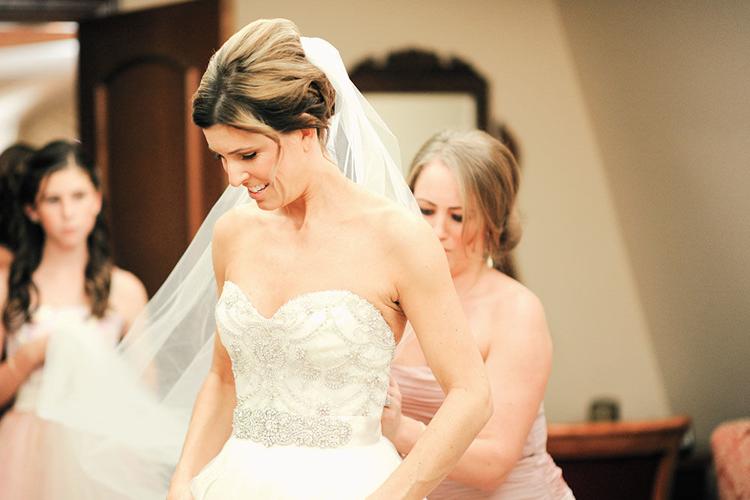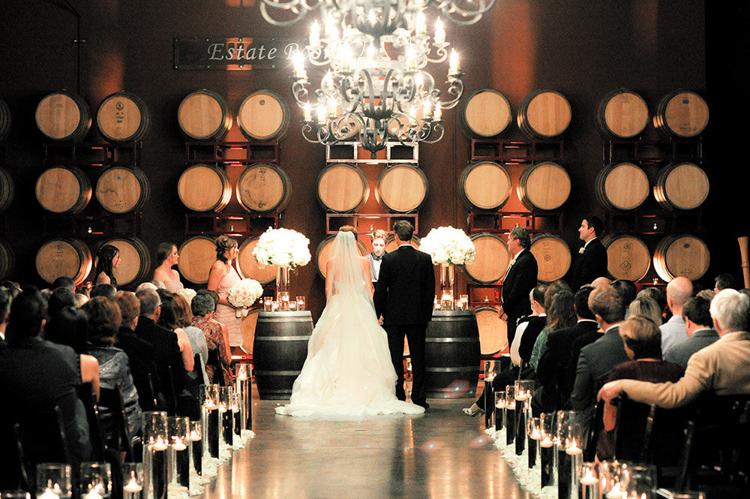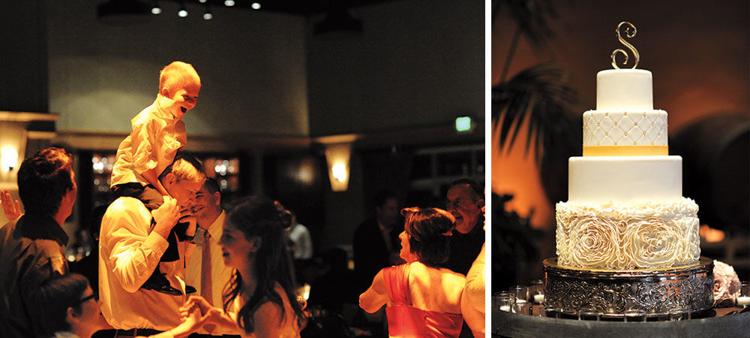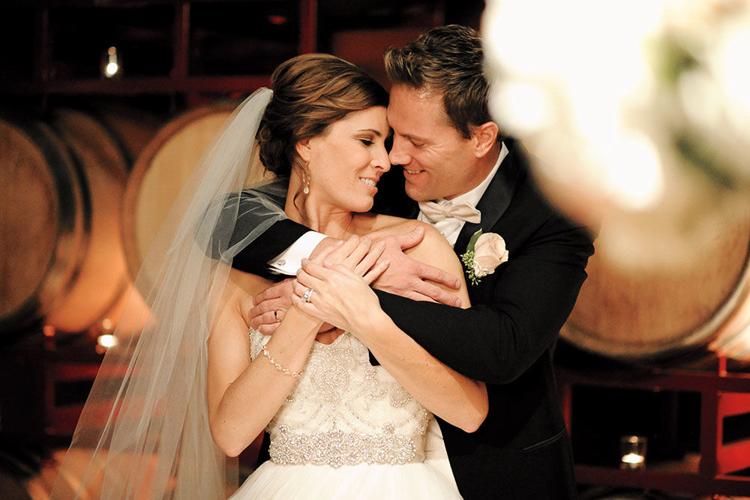 Bridal Gown: Bridal Galleria, San Francisco  |  Cake: Katrina Rozelle Pastries and Dessert, Alamo |  Caterer: Palm Event Center, Pleasanton  |  Entertainment/Lighting: Fantasy Sound Event Services, Livermore  |  Flowers: The Flower House, Livermore  |  Hair/Makeup: Bellezza Cristali's Hair Salon, Danville  |  Invitations: Paper Source, Walnut Creek  |  Music: Krista Strader (harpist)  |  Photographer: Tara Marie Photography, San Francisco  |  Transportation: Black Tie Transportation, Pleasanton 
---
Vineyard vows: Megan McIlhargey and Dallas Sartz
Wente Vineyards, Livermore
Megan McIlhargey and Dallas Sartz are proof that Cupid is a very patient guy. Megan, a former runway model, and Dallas, a former NFL linebacker, grew up near each other in Granite Bay but never met.
Their careers took them across the country, and they both returned to Northern California at around the same time. Megan took a job at the Beach Hut Deli near Folsom Lake, and one day Dallas stopped in for lunch with friends. Dallas was drawn to Megan's blue eyes, and he soon became a regular at the deli, driving 40 miles from Davis to Granite Bay every few days to see her. He finally asked her out.
The couple had an intimate ceremony in June 2012 and hosted a big wedding the next summer at Wente Vineyards. Megan, whose parents are from San Ramon, made a statement in her blush-tone Monique Lhuillier gown, and Dallas looked sharp in Hugo Boss and Burberry.
The couple's eight-month-old daughter, Monroe, served as a bridesmaid, and provided a favorite wedding moment when she burst into applause at the conclusion of the ceremony. Cupid surely agreed.
—Gina Gotsill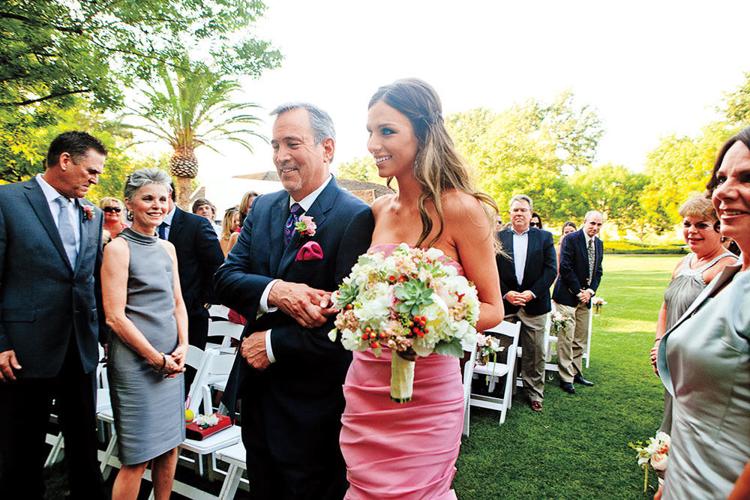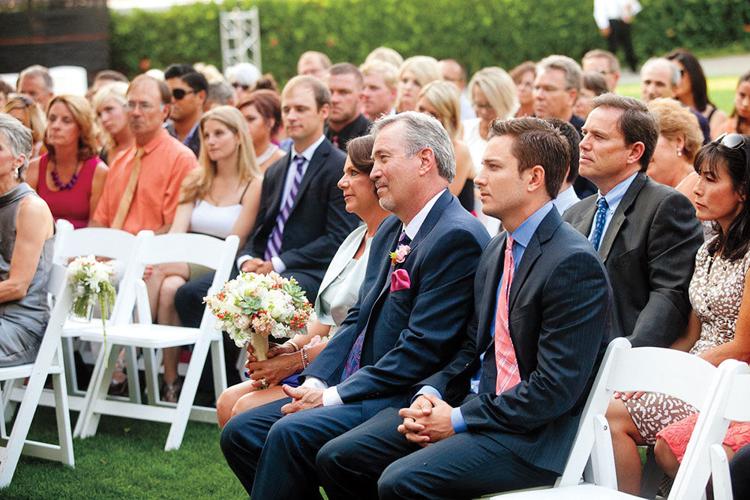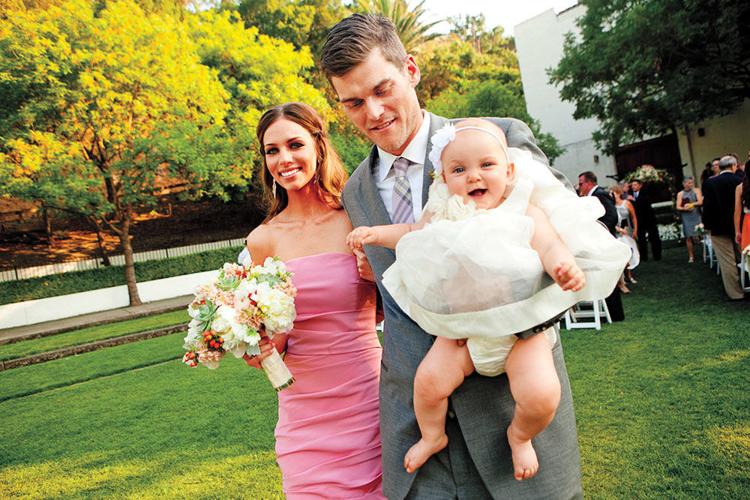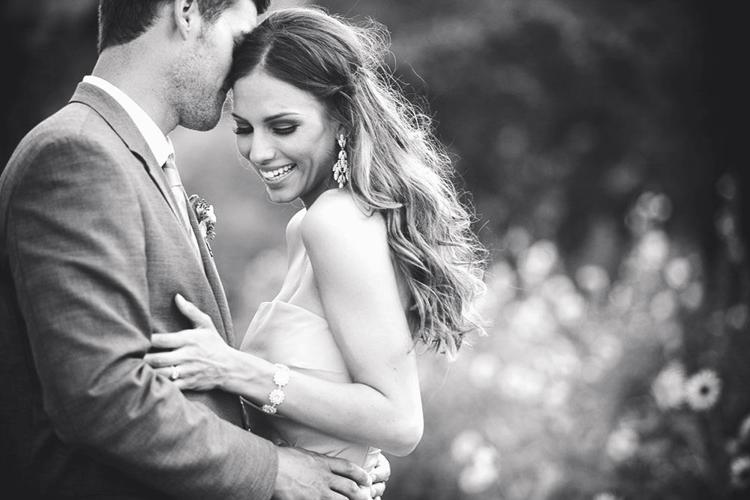 Bridal Gown: Monique Lhuillier, Los Angeles  |  Cake/Caterer: Wente Vineyards, Livermore  |  Entertainment/Lighting: Fantasy Sound Event Services, Livermore  |  Flowers: The Flower House, Livermore  |  Hair/Makeup: Jessica Mishler and Thu Lippy, AJF Salon, Sacramento  |  Invitations: minted.com and freelance calligrapher  |  Photographer: Nightingale Photography, Oakland
---
A dream come true: Vince Olson and Ron Ripley
Bently Reserve, San Francisco
Vince Olson and Ron Ripley met in 1999 at Club 1220 in Walnut Creek. At first, Ron found Vince to be a little "aloof," but as the night unfolded, they began to click. Soon, the two were dating. One night, while coming home from a friend's rehearsal dinner in San Francisco, Vince unexpectedly pulled off at the Orinda exit and found a spot on the side of the road. He said to Ron, "I think I'm falling in love with you."
When their relationship survived and thrived through a trip to New Orleans—and when Vince bought Ron a road bike so he could do the AIDS LifeCycle ride from San Francisco to Los Angeles—the couple bonded completely.
After a year and a half, they bought a house in Martinez, and found their dream home in Walnut Creek a couple of years later. In 2009, Vince and Ron adopted Shasta, a black Lab pup, and the family was settled.
Proposition 8 was struck down in 2013, and the couple had already planned a European vacation, with two nights in Paris. Ron made a reservation at Lapérouse for a salon privé, a single-table dining room with a velvet couch. After dinner, Vince was served a ruby confection with spun sugar, a ring, and the question "Will you marry me?" in French. He said yes.
Their relaxed September wedding in the round at the Bently Reserve in San Francisco included a photo booth, where Vince and Ron were captured planting kisses on Ron's 92-year-old grandmother's cheeks.
—Nicholas Boer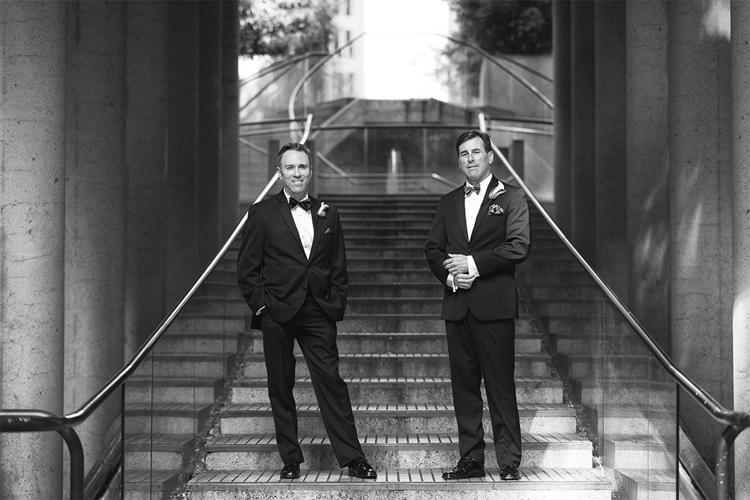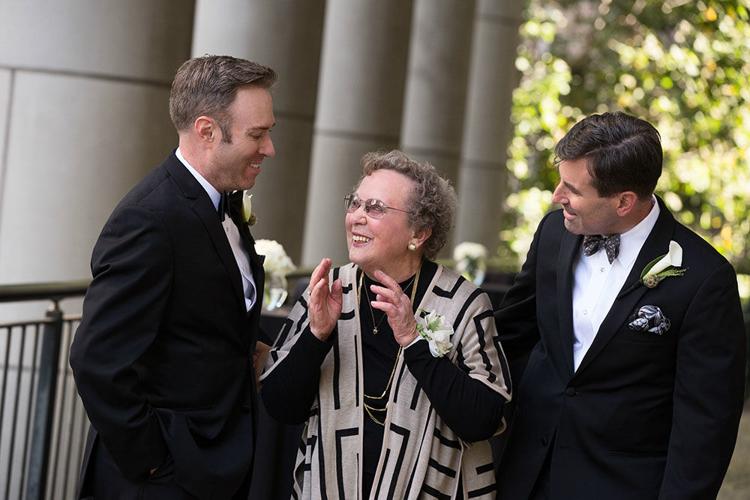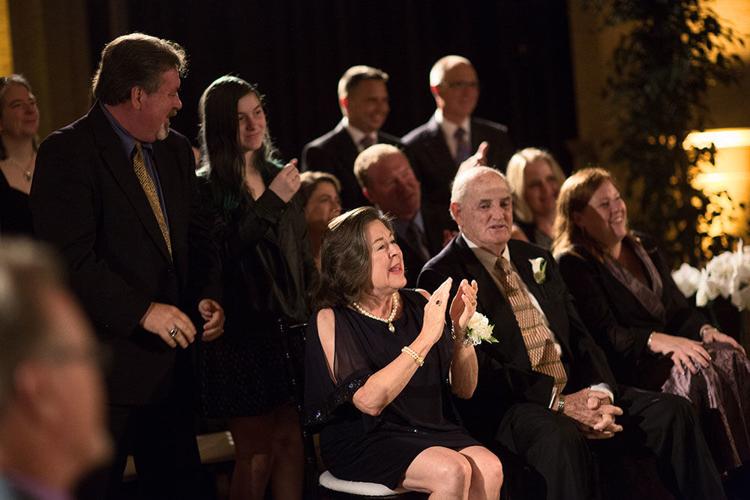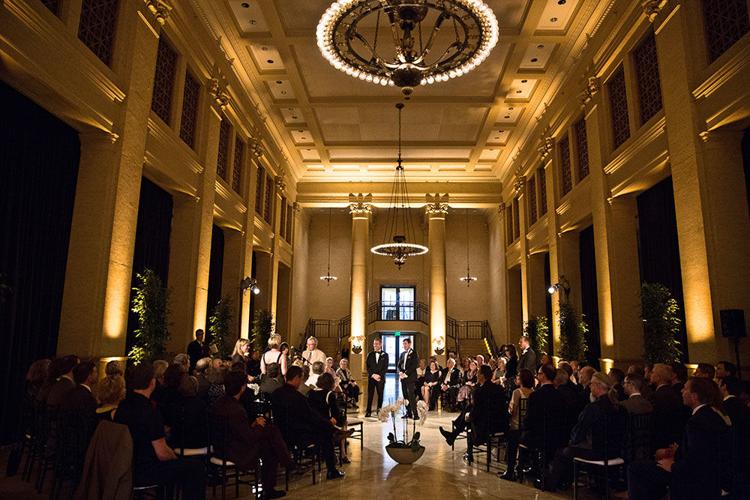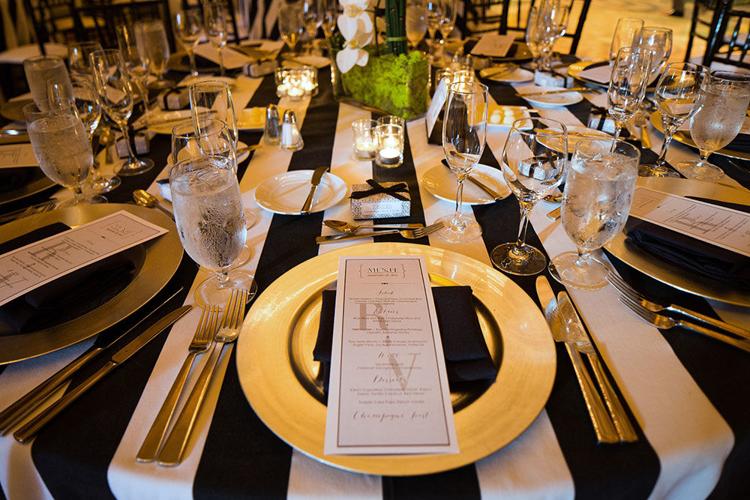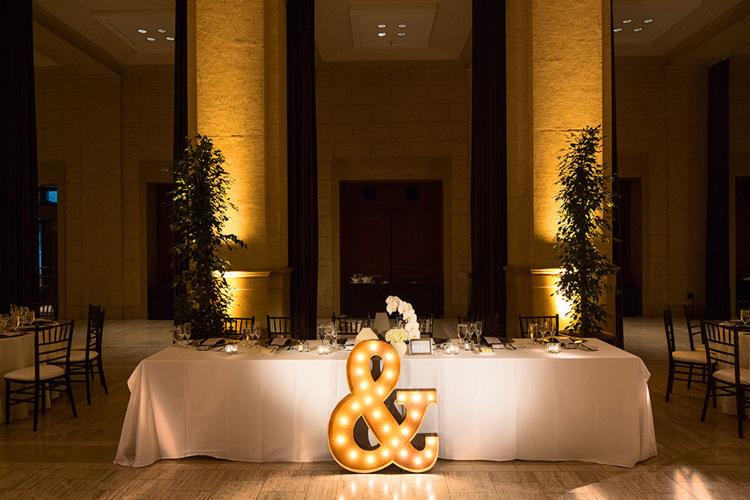 Caterer: Le Méridien, San Francisco  |  Dessert: Kara's Cupcakes, Walnut Creek and melindasmarvels.com  |  Entertainment: Big Fun Disc Jockeys, Cupertino  |  Flowers: Church Street Flowers, San Francisco  |  Invitations: echoletterpress.com  |  Lighting: Got Light, San Francisco  |  Linens: La Tavola, San Francisco  |  Photo Booth: Say Ya Photobooth, San Francisco  |  Photographer: Sherman Chu, Danville  |  Planner: Dreams on a Dime, San Francisco  |  Rentals: Hartmann Studios, Richmond  |  Wedding Logo: chykalophia.com
---
Storybook bliss: Vidya Pai and Harshith Avula
Casa Real at Ruby Hill Winery, Pleasanton
It doesn't get much more storybook than a groom arriving on a noble white horse, and a bride adorned in magnificent silks in rich colors, jeweled embroidery, and roses.  
That dream came true for Vidya Pai and Harshith (Hershey) Avula, who wed in a traditional Indian-Hindu ceremony under a gold and silver mandap overseen by Agni, the Hindu god of fire. Every exquisite detail was in place, down to the lavish mehndi, henna lacework tattoos on the bride's hands and feet that took more than four hours to craft.
Vidya was born and raised in Walnut Creek, while Hershey called Fresno home. The two met in 2009 at medical school at the UC San Diego, when they were introduced at the birthday party of a mutual friend.
For their wedding and dance-filled reception at Pleasanton's Casa Real four years later, they looked to their South Indian culture, and then enlisted Vidya's mother to pull the joyous event together.
—Carey Sweet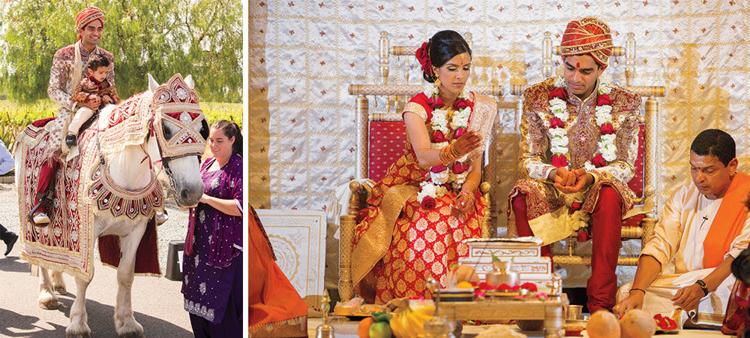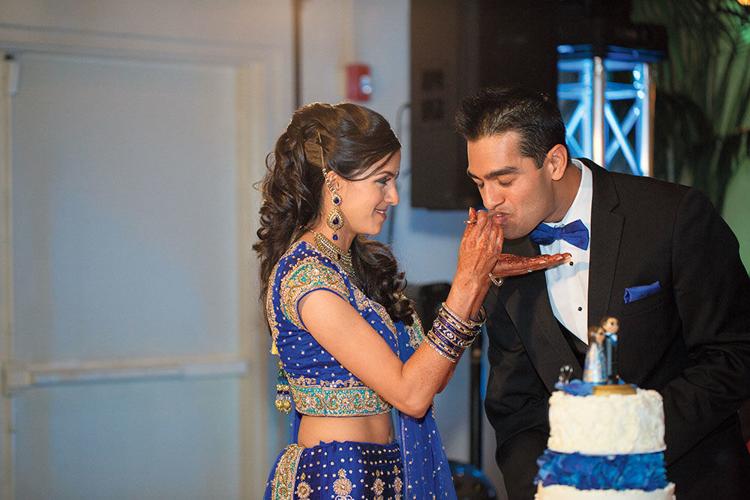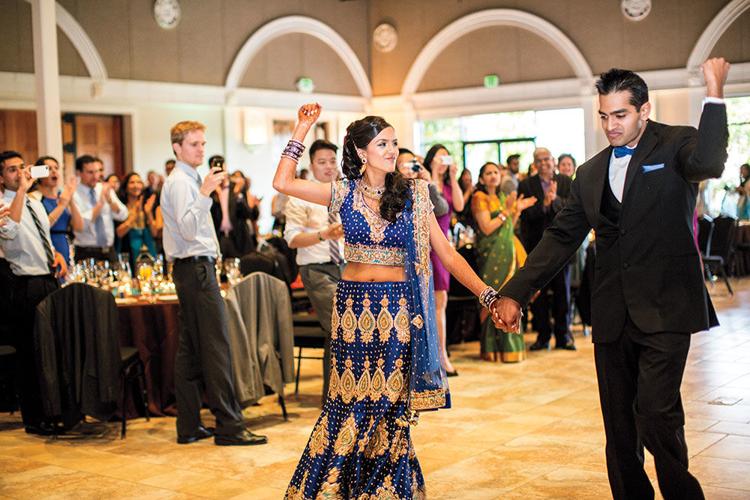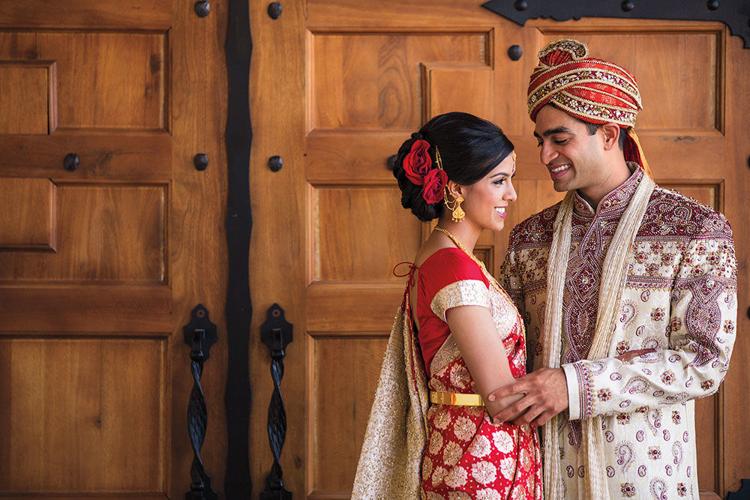 Bridal Gown: Ordered through Sari Palace, Berkeley  |  Cake: Cake Creations by Bev, Livermore  |  Caterer: Turmeric Restaurant, Sunnyvale  |  Entertainment: Envy Soundz, Fremont  |  Flowers: Victoria's Florals and Event Design, San Francisco  |  Hair/Makeup: Christal Caladiao, Fremont  |  Henna: Ravie Kattaura, Fremont  |  Invitations: weddingpaperdivas.com  |  Photographer/Videographer: Wedding Documentary, Los Gatos  |  White Horse: Vintage Carriage Company, Lincoln
---
Country club classic: Amy Hotaling and Jim Kehrig
Diablo Country Club, Diablo
Amy Hotaling knew by their second date that Jim Kehrig was the one. The two watched a movie at his place—Cool Runnings, his favorite—and after he dropped her off, he sent her a text telling her what a great time he had.
 "It was a gut feeling: I could tell he liked me, too," says Amy, the daughter of the owners of Christe James Fine Jewelry Works in downtown Danville. "He was a major gentleman. And I thought, 'Oh, he's done for.' "
Jim—who works in his family's Danville real estate business—proposed on Christmas morning a year and a half later, in a characteristically goofy stunt that required Amy to dig through the pockets of a pair of his corduroy pants that she couldn't stand.
Their search for a wedding venue took them around the Bay Area—from Livermore wine country to Napa—but they felt most at home at the Diablo Country Club, where they were drawn to the estate's old-world charm.
Amy and Jim married there in May, at the fifth hole, with 160 friends and family at their sides—including many of the pals who were with them at McGah's Pub and Pianos in Danville on the night they met.
Amy says the day went by in a flash, but she can sum it up in one word: happy.
—Stacey Kennelly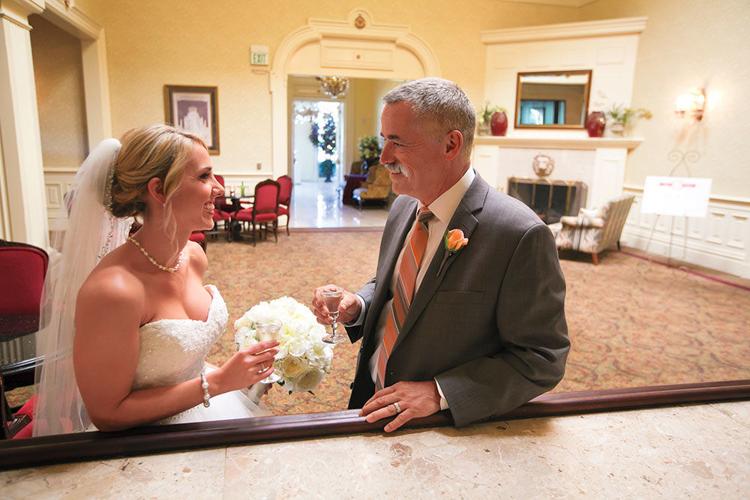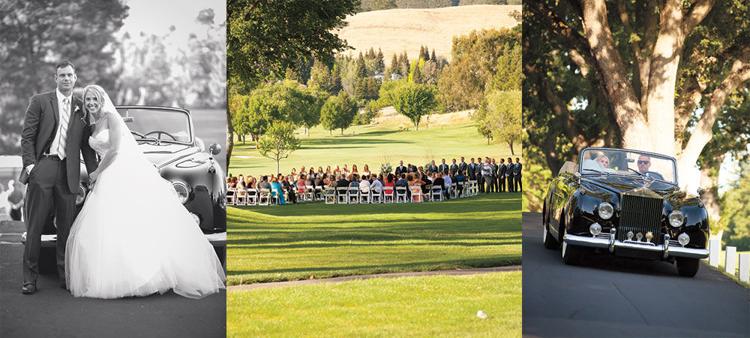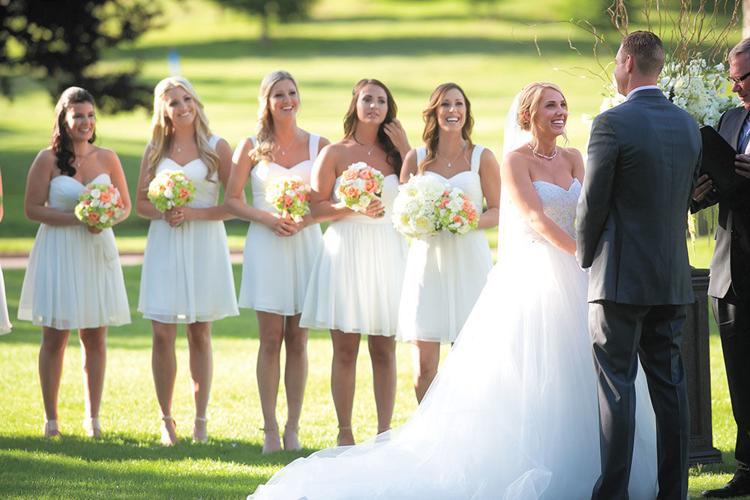 Entertainment: Brian Fitzsimmons, 21st Century Sounds, Alamo  |  Flowers: Delford West Flowers, Livermore  |  Hair: Taylor Cercone, Lafayette  |  Makeup: Tylar Leonard and Kathryn Horen, Pleasanton  |  Minister: Reverend Tim Mills, Pinole  |  Photographer: James Brian Studios, Walnut Creek  |  Rentals: Gagnon's Party Rentals, Danville |  Transportation: Black Tie Transportation, Pleasanton  |  Photo Booth: Photobooth Royale, Emeryville  |  Planner: Lindsay Lauren Events, Danville