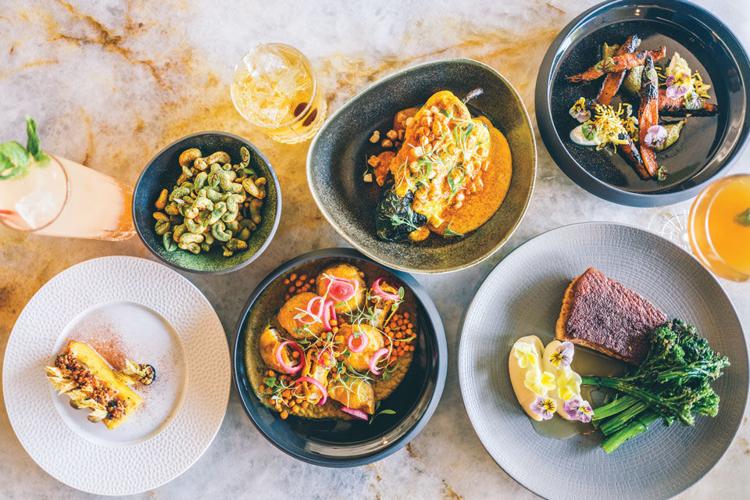 Spotlight: Dog's Best Friend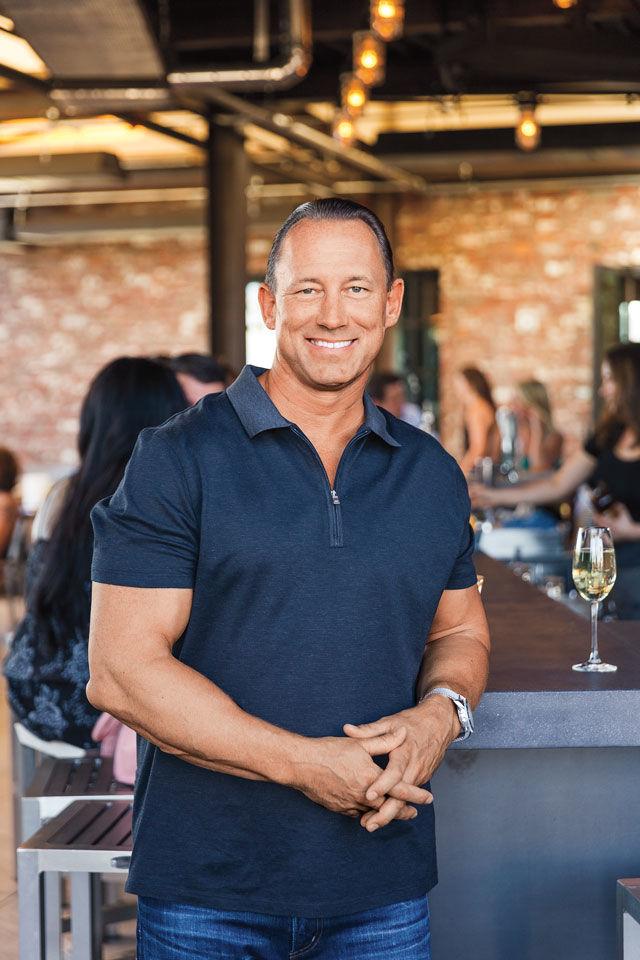 Jim Telford, restaurateur
Jim Telford remembers his first Top Dog: He was 7 years old at the original South Berkeley location and the Raiders 
were playing the Minnesota Vikings in Super Bowl XI. The Berkeley native 
and Walnut Creek restaurateur behind Residual Sugar Wine Bar and Rooftop Restaurant and Bar has gone back many times since, most recently earlier this year on his 50th birthday when he 
introduced a friend's sons to the wonders of a Top Dog bratwurst. He is hardly alone in having fond memories of this 54-year-old institution, which is probably best known for providing cheap and delicious late-night food for generations of inebriated UC Berkeley students.
So, when Telford read in the Chronicle
 that longtime owners Renie and Richard
 Riemann were struggling due to the impacts of the COVID-19 shutdown—the libertarian-leaning couple and children of the '60s had refused federal
 aid—he knew he had to help. "As a 
fellow East Bay restaurant and bar owner, it was simply unacceptable to me," he says.
Telford quickly organized a GoFundMe 
fundraiser and enlisted the media to spread the word. Maybe it was nostalgia— 
or the thought of future students being 
denied a juicy bratwurst, bockwurst,
 kielbasa, or hot link at 2:45 a.m.—but
 the East Bay responded big-time. The campaign quickly surpassed its $10,000 goal and ended up raising more than $15,000 to help the Riemanns keep their dogs top among late-night eating options for decades to come. topdoghotdogs.com.
Readers' 
Picks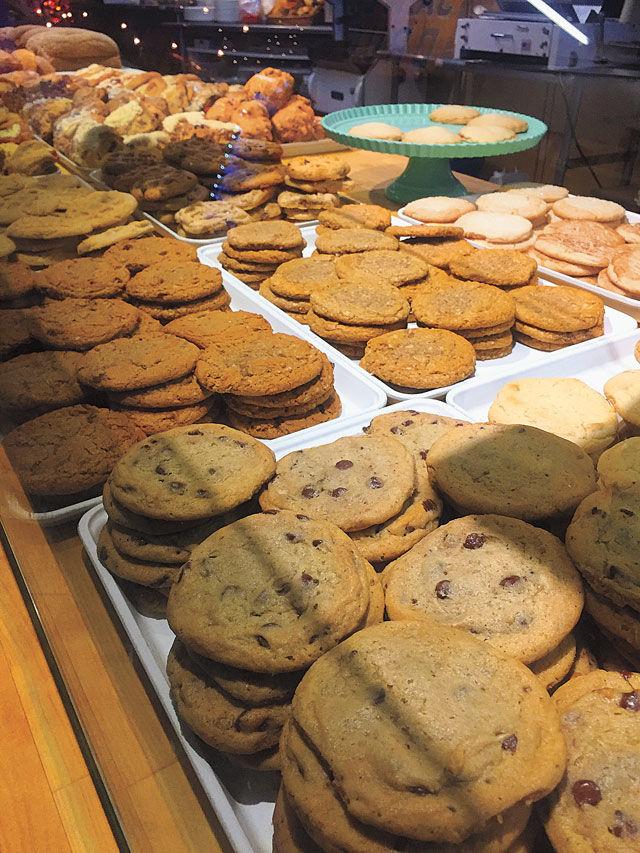 BAKERY
A Sweet Affair Bakery, Walnut Creek, asweetaffairbakery.com.
A Sweet Affair [bakery] makes the best chocolate chip, white chocolate chip 
(occasionally with 
macadamia nuts), oatmeal, and oatmeal raisin cookies. Delicious cookies!" 
—Anne Lagache, Orinda
Runner-up // Old Towne Danville Bakery, Danville, danvillebakery.info.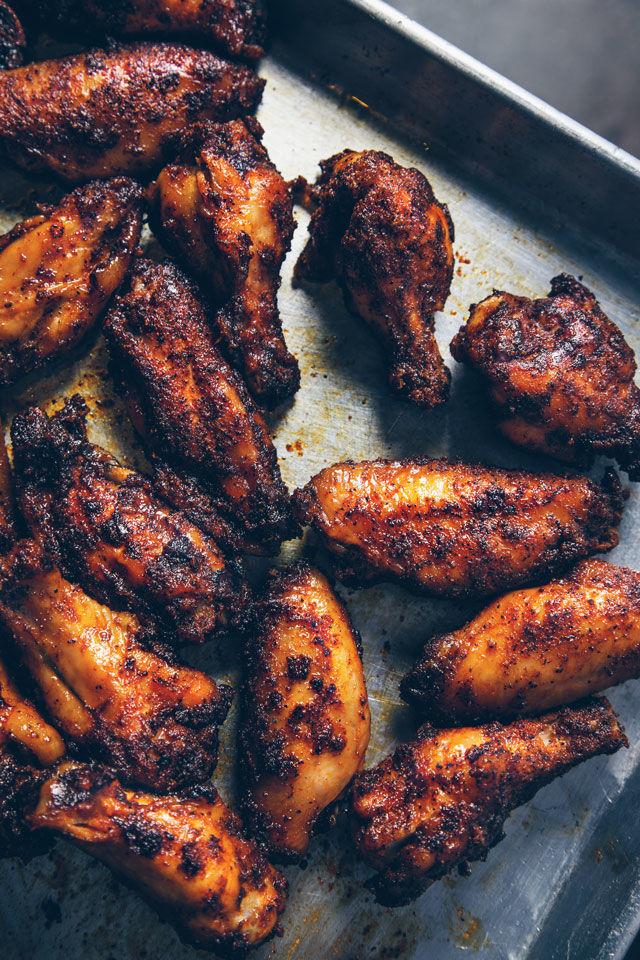 BARBECUE
Sauced BBQ and Spirits, 
Livermore and Walnut Creek, saucedbbqandspirits.com.
Runner-up // Slow Hand BBQ, Martinez and Pleasant Hill, slowhandbbq.com.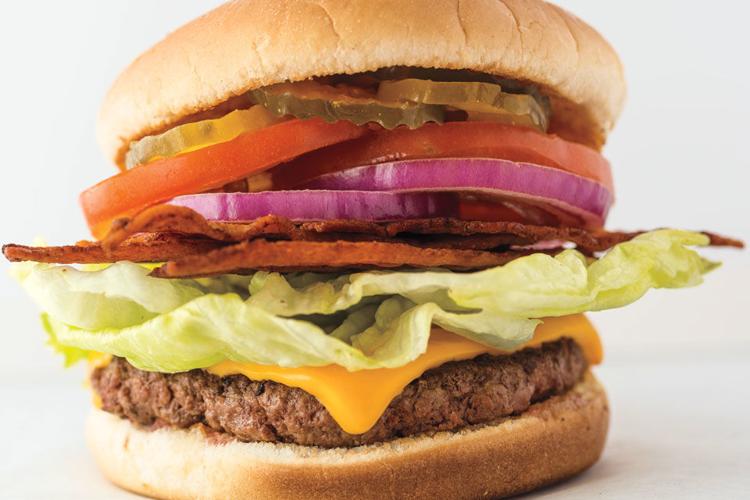 BURGER
George's Giant Hamburger, Walnut Creek, georgesgianthamburger.com.
Runner-up // Roam Artisan Burgers, multiple locations, roamburgers.com.
CHINESE RESTAURANT
Uncle Yu's, Lafayette, uncleyus.com.
Runner-up // Ming's, Pleasant Hill, mingspleasanthill.co.
COFFEEHOUSE
Coffee Shop, multiple locations, coffeeshop411.com.
Runner-up // Sideboard, Danville and 
Lafayette, sideboard.co.
DELI
Morucci's, Walnut Creek, places.singleplatform.com/
moruccis-si-mangia-bene/menu.
Runner-up // Genova Delicatessen, Walnut Creek, genovadeli.net.
ICE CREAM
Lottie's Creamery, Walnut Creek, lottiescreamery.com.
Runner-up // Loard's, multiple locations, loards.com.
INDIAN RESTAURANT
Naan 'n' Curry, Concord, naancurryconcord.com.
Runner-up // Swad Indian Cuisine, Lafayette, swadindiancuisine.com.
ITALIAN RESTAURANT
Montecatini Ristorante, Walnut Creek, montecatinirestaurant.com.
Runner-up // Locanda Ravello, Danville, ravello-danville.com.
MEXICAN RESTAURANT
Los Panchos, Danville and Pacheco, lospanchosrestaurant.com.
Runner-up // El Charro, Lafayette, elcharrolafayette.com.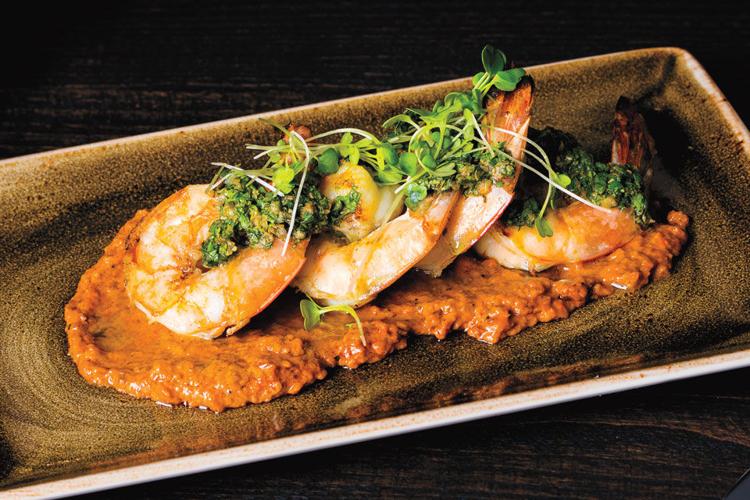 NEW RESTAURANT
Social Bird Kitchen and Bar, Lafayette, social-bird.com.
Runner-up // Vic's Martinez, Martinez, vicsmartinez.com.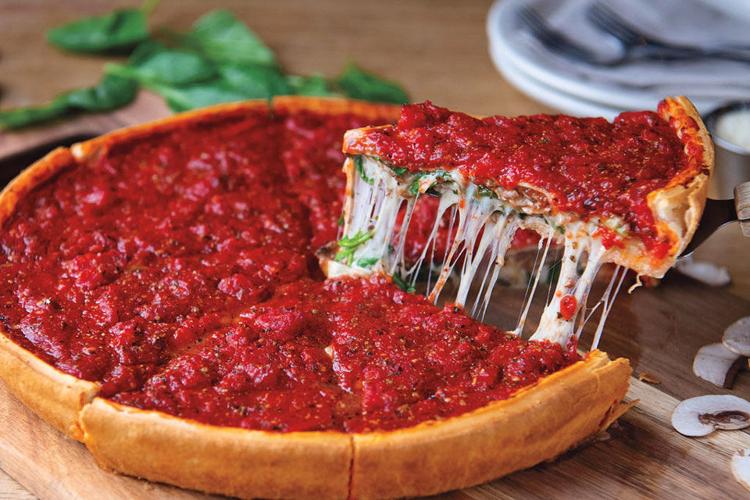 PIZZERIA
Zachary's Chicago Pizza, multiple locations, zacharys.com.
I'm an Oakland native, and Zachary's [Chicago Pizza] has always had a special place in my heart. I love the deep-dish pizza, of course! 
It is so yummy. The thick, 
delicious crust is filled with veggies, gooey cheese, and the most scrumptious tomato sauce. I love their seasonal menus because I know i'm getting fresh ingredients. Finally, their crew is the best. Everyone is fun to chat with, accommodating to specific requests, and 
a master class in staying 
cool in an ever-slammed 
restaurant. Some of my
 favorite memories with my 
parents and friends are at 
Zachary's. Can't beat it!" —Alyssa Stone, Oakland
Runner-up // Slice House, Walnut Creek, slicehousewalnutcreek.com.
SEAFOOD RESTAURANT
Walnut Creek Yacht Club, Walnut Creek, wcyc.net.
You cannot go wrong with the Walnut Creek Yacht Club as your destination. Their standard fresh 
fish offerings let diners 
build their entrées, choose 
the fish cooking method, 
and add sauces. Or go a 
different direction, as the 
fish and chips are always 
excellent and a satisfying treat. The wine list has interesting choices, 
including some options that
won't break the bank. Their 
aft deck is an enclosed 
outdoor dining area and a 
different experience from the dining room. It tends to be calm and quiet, whereas 
the dining room is lively." 
—Andrew Fluss, Walnut Creek
Runner-up // Scott's Seafood, Oakland and Walnut Creek, scottswc.com.
JAPANESE RESTAURANT
Mikuni, Concord, mikunisushi.com.
Runner-up // Sasa, Walnut Creek, sasawc.com.
THAI RESTAURANT
Kacha Thai Bistro, Walnut Creek, kachathai.com.
Runner-up // Lemongrass Bistro, Martinez, lemongrass-bistro.com.
VIETNAMESE RESTAURANT
Vanessa's Bistro 2, Walnut Creek, vanessasbistro2.com.
Runner-up // Kevin's Noodle House, multiple locations, kevinsnoodlehouse.com.
SPECIALTY GROCERY STORE
Diablo Foods, Lafayette, 
diablofoods.com.
Diablo Foods has yummy olives and cheeses. Their meat department is awesome, and the guys never make you feel dumb when you ask questions. They are always friendly. They have a unique floral section. Their farmers market out front has the best fruit and veggies. They carry food that I can't get elsewhere. They are helpful in the parking lot, too. "—Laura Shields, Pleasant Hill
Runner-up // Lunardi's, Danville and 
Walnut Creek, lunardis.com.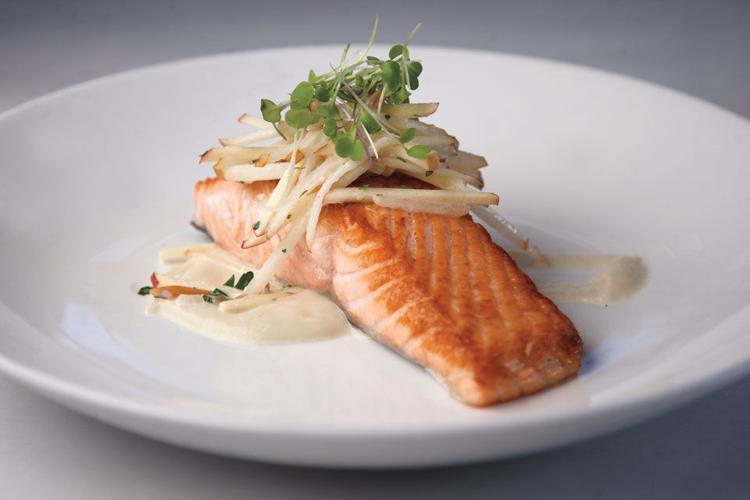 FINE DINING
Esin Restaurant and Bar, Danville, esinrestaurant.com.
Runner-up // Postino, Lafayette, 
postinorestaurant.com.
FARMERS MARKET
Danville Farmers Market, Danville, danville.ca.gov.
Runner-up // Walnut Creek Farmers Market, Walnut Creek, cccfm.org.
Editors' Pick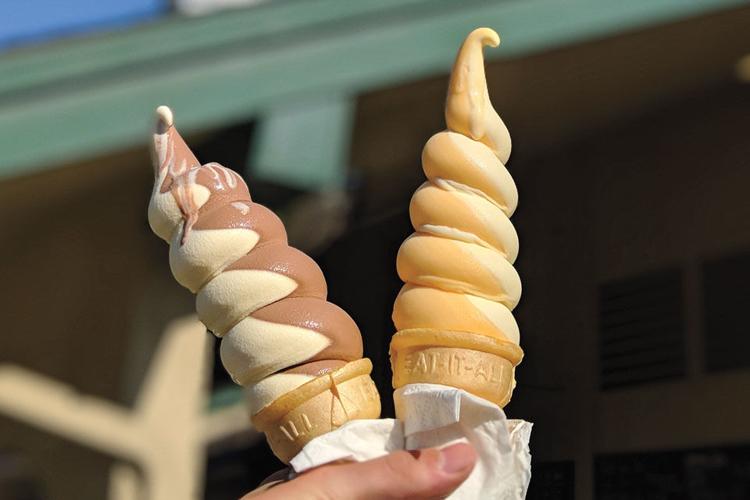 BEST OLD-SCHOOL BUSINESS WE'RE GLAD 
STUCK AROUND
Meadowlark Dairy, Pleasanton
A drive-through market where you can pick up butter, eggs, flour, milk, sugar, salt, ice, and other staples to go along with delicious soft serve, Pleasanton's Meadowlark Dairy is
a modern-day oddity, a nostalgic relic of 
the Tri-Valley's past. But when the COVID-19 pandemic and subsequent Bay Area shutdown order hit in mid-March, its seemingly antiquated service model transformed overnight from eccentric to essential. Almost immediately, according to Jesse Takens, the
third generation of his family to run the business, a cavalcade of vehicles showed up filled with shoppers stocking up on groceries for a week or two at a time. The experience, he says, has been "strange, to say the least." But Takens notes that other than larger orders, longer-than-normal lines, and the requisite protective masks and gloves worn by staff and customers, business has essentially continued in much the same manner as 50 years
 ago when the family-run drive-through first 
opened back in 1969. Given the uncharted waters we've been navigating, and 
the upheaval it has caused in our daily 
lives, we can all take some comfort in 
that. meadowlarkdairy.com.
BEST BAY AREA PANDEMIC MEAL
The Salt, San Ramon
Potato and spinach lasagna. Rasam tomato bisque. Caesar salad with fish sauce and pepitas. A lot of restaurants stepped up to the plate to offer takeout during the shutdown. But there may have been no better go-to for Tri-Valley diners yearning for
more elevated shelter-in-place
fare than the Salt in San Ramon. 
This eclectic marriage of Indian 
flavors with California cuisine
drew rave reviews in this 
magazine (see our December 
2019 issue) and beyond. Opening executive
 chef Jerrod Doss has since moved on,
 but new hire Keegan Taylor is remaining
 true to the restaurant's genre-defying DNA
with dishes such as cauliflower wings with 
goat cheese mousse, roasted beets and 
paneer, and a vegan take on korma. Pass the 
homemade chutney. thesaltsanramon.com. 

BEST EXAMPLE OF GOOD KARMA
Monster Pho, Oakland
If you've ever been to Monster Pho, you'll 
remember Tee Tran. That's because the 
owner of the Oakland spot almost always 
remembers you. Tran's ability 
to remember customers' names is 
uncanny. It's also a big reason his
 restaurants have been successful—
that and the tasty noodle soups, 
Vietnamese sandwiches, and tofu
 spring rolls, all based on family 
recipes. True to form, when the pandemic hit, Tran responded
by handing out free Vietnamese
 coffees to frontline workers and 
even helped collect and donate 
masks and gloves to the nearby
 Kaiser hospital. The influential nonprofit World Central Kitchen 
tapped into Tran's generosity 
when it chose Monster Pho as its local partner
 to prepare emergency meals for the underserved in the East Bay. Within two months, the restaurant was cranking out 500-plus
 meals per day for homeless shelters, 
hungry families, and more—helping Tran keep his restaurant open and staff employed while helping others in need. Couldn't have 
happened to a nicer guy. monsterpho.com.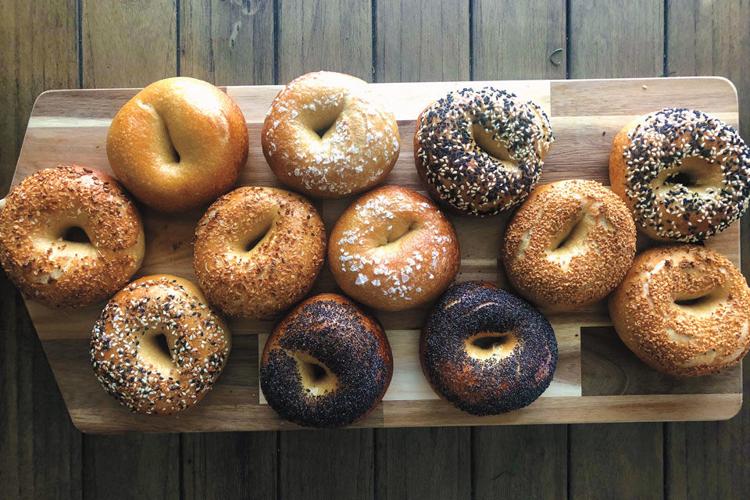 BEST FOOD DELIVERY FOR THOSE IN THE KNOW
Hella Bagels, Oakland
Starting a business already comes with challenges, but starting one two weeks before the COVID-19 quarantine? Downright daunting—
unless you're delivery-only Oakland bagel 
company Hella Bagels. Primarily marketed
 through social media word of mouth, Hella
 Bagels opens a weekly order window 
every Sunday at noon on Instagram, where the eager masses can message a request for four bagels and one cream cheese for $20, 
delivered primarily in Oakland, Berkeley, Piedmont, Albany, El Cerrito, and Alameda. Most weeks, the bagels sell out within as 
little as five minutes. Owner Blake Hunter, a native of Concord, models his self-taught iterations off the New York–style bagel—crunchy on the outside, soft and chewy on the 
inside—but infuses his version with a little bit of his own history. "Bagels have always been 
a staple for me, from being a child 
of a Jewish mother from New Jersey, to where I stopped for breakfast every morning before high school, to the shop in the
city where my partner and I spent our only day off together," he says. While 
some businesses have struggled to adapt 
to the stay-at-home age, Hella Bagels's 
model primed it for success. Does Hunter
 have any advice for scoring a slot in 
his weekly bagel deliveries? "Send me a
message an hour before and pull on 
my heartstrings, and maybe I'll save you 
a spot," he says. "No promises though!" instagram.com/hellabagels.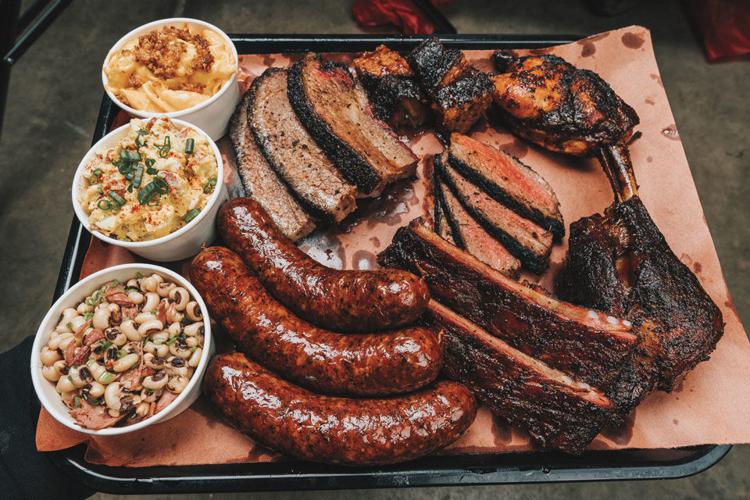 [By the Numbers]
BEST PROOF THAT THERE IS SUCH A THING AS 
A FREE LUNCH.
Horn Barbecue, Oakland
6 Pop-up barbecue giveaways hosted by Oakland pitmaster Matt Horn as part of his Horn Initiative to feed frontline hospital workers and those impacted by COVID-19.
10 Volunteers recruited to help serve.
3,000 Pounds of smoked pulled pork and chicken cooked.
4,000 Plus meals donated.
$20,100 Amount raised for the initiative on 
GoFundMe (out of Horn's initial $15,000 goal). hornbarbecue.com.