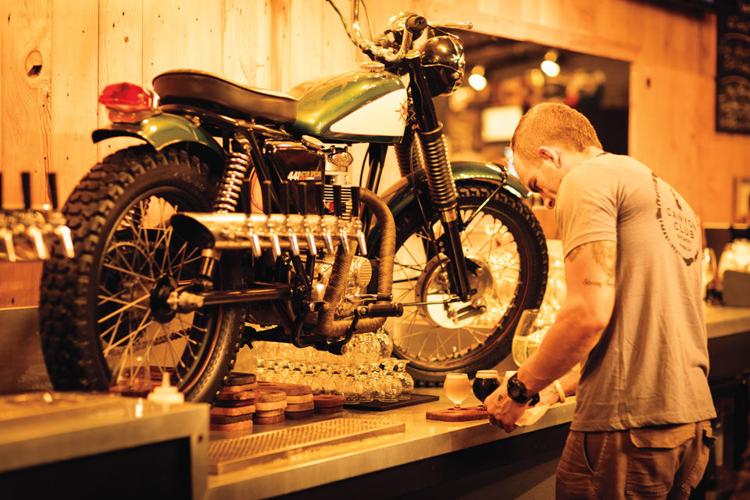 Spotlight: Best Return of a Lounge Lizard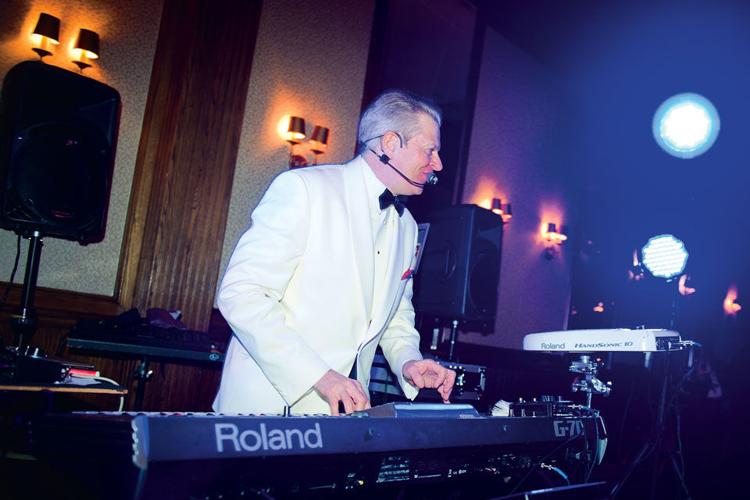 Diamond Dave Hosley, singer
Lafayette may not have the vibrant 
nightlife scene of a bigger urban destination, but it is not without its local stars. At the top of the list is Diamond Dave Hosley, a lounge singer who can string together hits by pop artists ranging from Frank Sinatra to Lady Gaga and everyone in 
between.
Beginning in 1986, Hosley was a mainstay at Petar's, a restaurant and bar that closed in 2013, unable to keep up with Lafayette's ever-upscaling dining scene. The news of Petar's demise was a bit of a bummer to anyone who had ever spent 
a night dancing to Hosley's hit parade.
Petar's space became the Cooperage in March 2014. While the new restaurant was undeniably fancier, there was something missing on those weekend nights. That Diamond Dave magic wasn't there.
Three years later, one of the owners 
decided to give Hosley—who had kept busy recording a jazz album and 
gigging at local venues such as Massimo 
Ristorante in Walnut Creek—a call. "They invited me to play their third-
anniversary celebration, and that show was a great success. It was rewarding for me, as well as the crowd," says Hosley.
After that first show, Hosley was booked to play at the Cooperage four or five times per year. When the restaurant rebooted its cocktail lounge as the Coop last fall, Hosley played to a huge crowd and immediately scheduled a series of similar shows in 2020. The first was on February 28, and the rest will take place after the COVID-19 pandemic passes.
"It is gratifying to see the outpouring of love and support when I do shows at the Coop," Hosely says. "I see so many folks who used to dance the night away at Petar's. I also see lots of Saint Mary's [College] alumni who I knew when they were in college. They always enjoy a night out to relive some of the fun times they had in school." davehosley.com.
Readers'
 Picks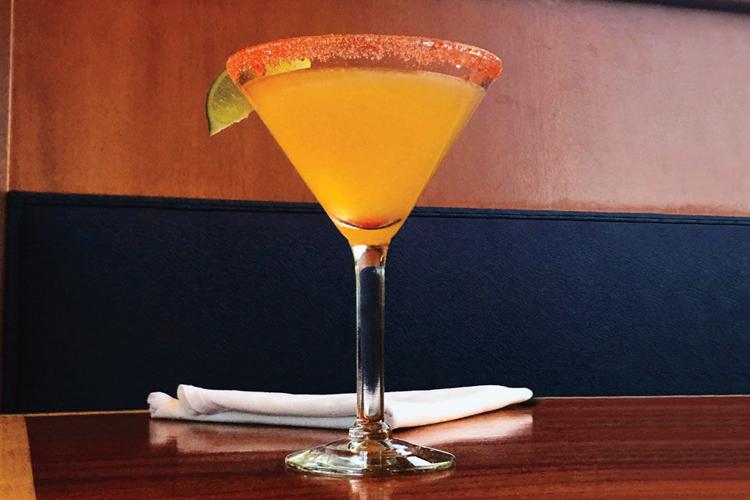 COCKTAILS
Walnut Creek Yacht Club, Walnut Creek, wcyc.net.
Runner-up // Revel Kitchen and Bar, Danville, revelkitchenandbar.com.
HAPPY HOUR
Residual Sugar Wine Bar, Concord and Walnut Creek, rswine.com.
Runner-up // Danville Brewing Company, Danville, danvillebrewing.com.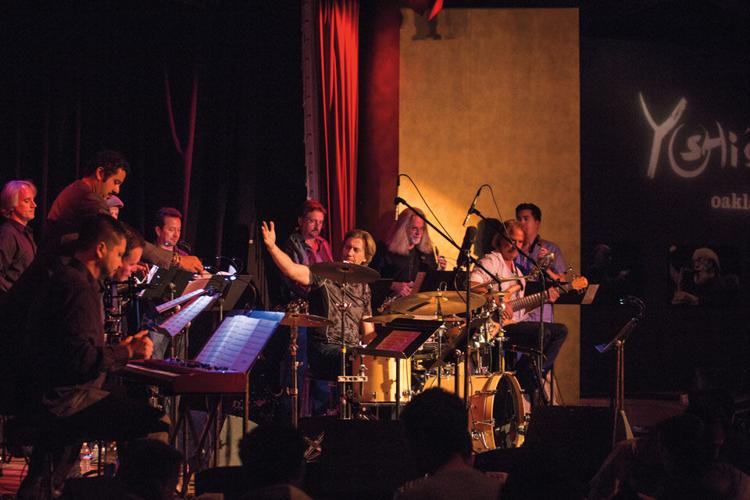 LIVE MUSIC SPOT
Yoshi's, Oakland, yoshis.com.
Runner-up // Freight and Salvage, Berkeley, thefreight.org.
LGBTQ+ BAR
Club 1220, Walnut Creek, 
club1220.com.
Runner-up // White Horse, Oakland, 
facebook.com/whitehorsebar.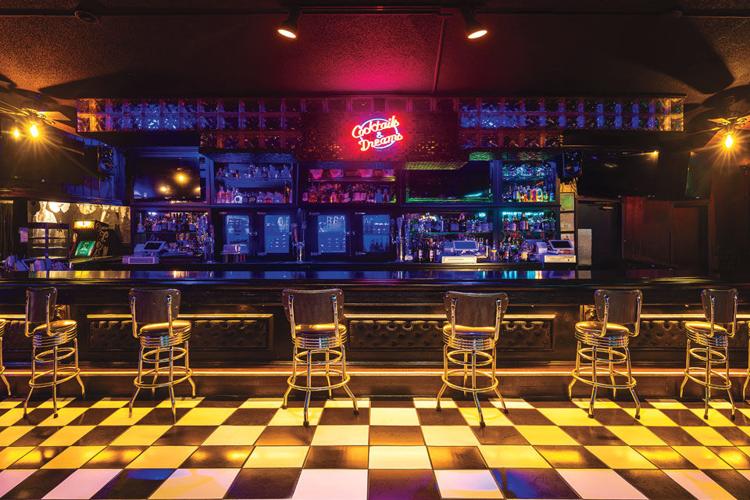 DANCE CLUB/NIGHTCLUB
Retro Junkie, Walnut Creek, 
retrojunkiebar.com.
Retro Junkie has an eclectic vibe and a great mix of people." —Leslie Balarezo, Pleasant Hill
Runner-up // Bourbon Highway, 
Walnut Creek, bourbonhighway.com.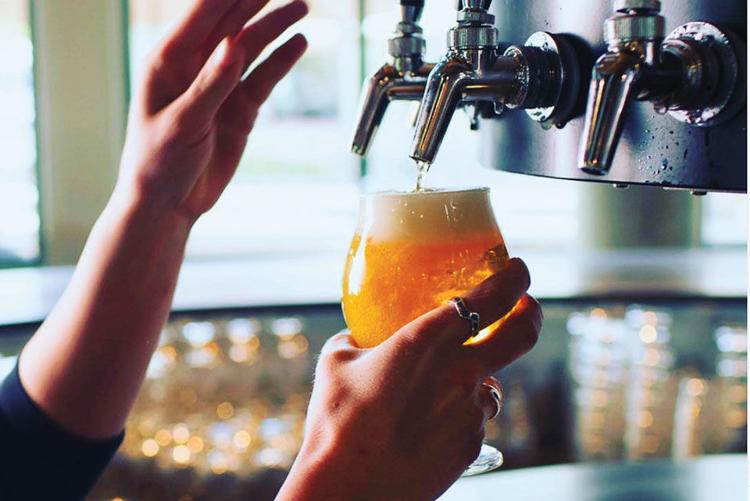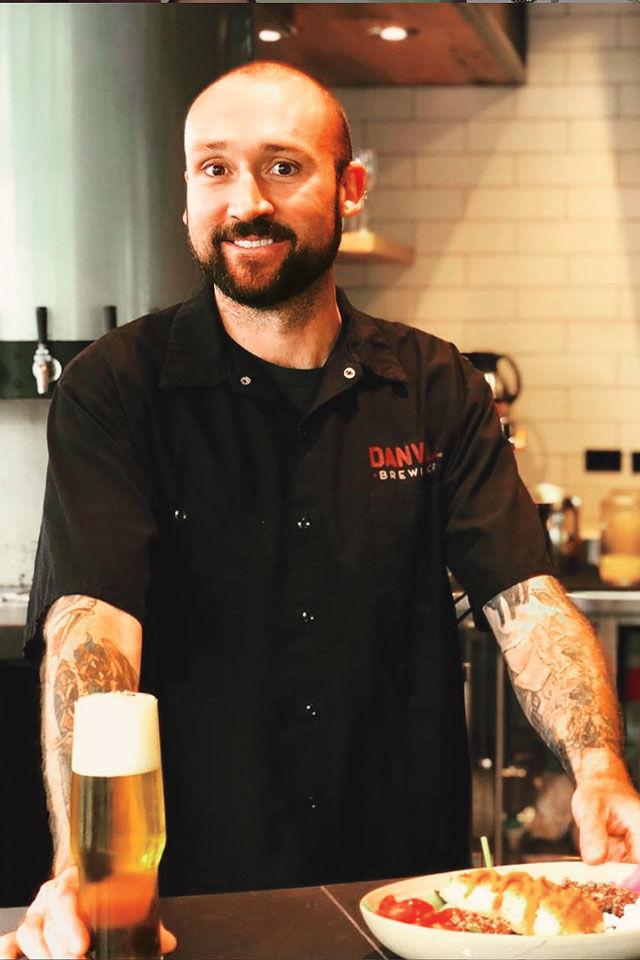 TAPROOM/BREWERY
Danville Brewing Company, Danville, danvillebrewing.com.
We love the delicious 
beers [at Danville Brewing ocmpany], especially the Hop Magee and the fresh food and friendly 
service. We've been loyal patrons since 
it opened." 
—Kali Fama, Danville
Runner-up // Canyon Club Brewery, Moraga, canyonclub.works.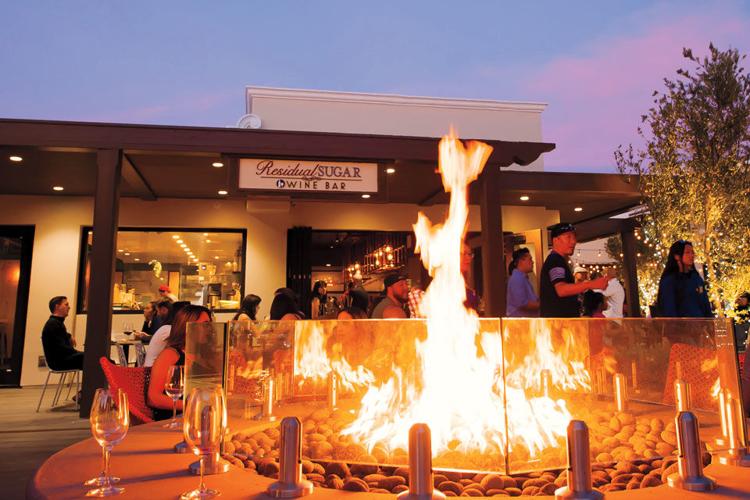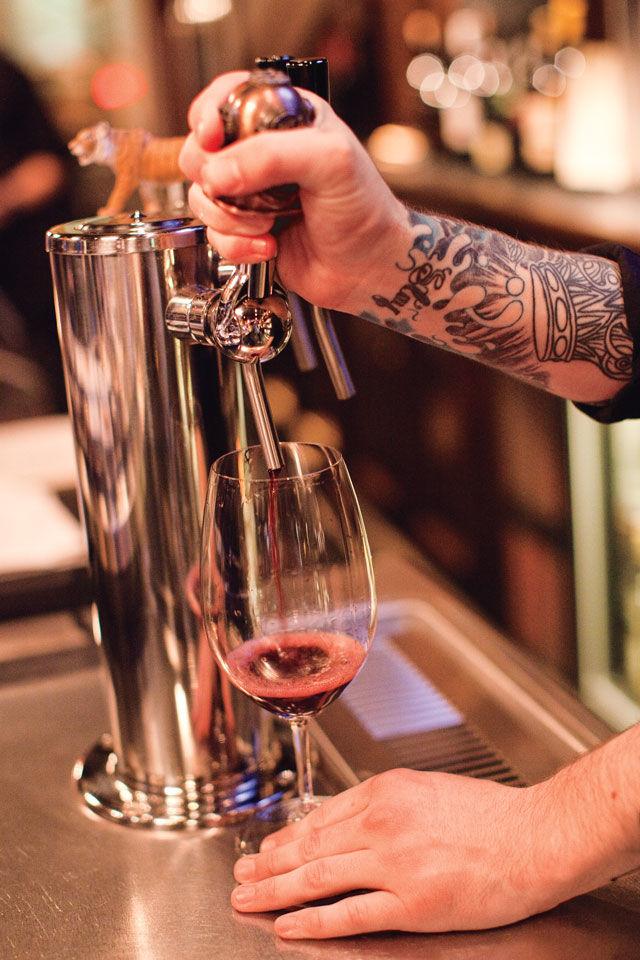 WINE BAR
Residual Sugar Wine Bar, Concord and Walnut Creek, rswine.com.
The staff at Residual Sugar is amazing. They are great about finding a drink that is exactly what you are looking for." 
—Jeannette Moon, 
Discovery Bay
Runner-up // Va de Vi, Walnut Creek, 
vadevi.com.
Editors' 
Picks
BEST WAKE-UP CALL FOR MORAGA NIGHTLIFE
Canyon Club Brewery, Moraga
Moraga has not been known for its nightlife,
but the sleepy town in the East Bay hills 
received a jolt of fresh energy when Canyon Club Brewery opened last August. The lively brewery, beer garden, and restaurant provided a welcome addition for East Bay beer enthusiasts—Canyon Club serves about a half-dozen different beers at a time on its rotating menu. The interior of the restaurant is warm, and the extensive outdoor patios, with firepits and wood furniture, are ideal for repeat visits. Live music on weekend evenings is another plus. canyonclub.works.
BEST GUARANTEED FASCINATING EVENING
Newsmakers: Lesher Speaker Series, Walnut Creek
One of the great intellectual events in the East Bay is the Lesher Speaker Series at 
Walnut Creek's Lesher Center for the Arts. The annual series consists of at least six events featuring international
leaders, media figures, famous athletes,
and other movers and shakers. Tickets are
sold in advance for each season— 
and typically sell out quickly—but individual tickets are often available the day of each event. The program kicked off with Jay Leno in 2004, and never looked back. Highlights over the years include First Lady Laura Bush, historian Doris 
Kearns Goodwin, baseball star Cal Ripken Jr., and journalists Carl Bernstein and Bob Woodward. lesherspeakerseries.org.
BEST SATURDAY NIGHT HOOTENANNY
Up the Creek Records, Walnut Creek
Fans of the Hulu series High 
Fidelity are certain to love Up the Creek Records, a well-stocked 
vinyl record store tucked away in a 
nondescript retail center on Tice Valley Boulevard. In addition to racks of new and used LPs, the shop hosts fun, inclusive events such as weeknight open mics and parking lot skate parties. On Saturday evenings, Up the Creek lets local bands plug into a state-of-the-art sound system and 
perform free concerts in the store's intimate setting. upthecreekrecords.com.
BEST LEGENDARY SAN FRANCISCO MUSIC CLUB IN THE EAST BAY
Elbo Room, Oakland
For years, live music lovers flocked to San Francisco's Mission district to listen to the latest, greatest bands at the Elbo Room. The nightclub, which was housed in a 
former mortuary, opened in 1991 and 
hosted more than 7,500 shows in 27 years at that location, before moving across the Bay to the Jack London district in 2018. The 
Elbo Room's new incarnation in Oakland is 
a fantastic scene—a two-story nightclub where live bands and DJs play rock, punk, hip-hop, soul, cumbia, metal, funk, dark wave, and more. The party starts with a 
happy hour from 5:30 to 9 p.m. every day. 
elboroomjacklondon.com.
BEST PLACES TO SEE COVER BANDS
Ashkenaz, Berkeley
Guitarist Stu Allen, a favorite of Grateful Dead aficionados, hosts Dead-themed shows at this hippie hangout. ashkenaz.com.
Town Hall Theatre, Lafayette
Tom Petty and the Heartbreakers, Journey, and Fleetwood Mac cover shows are just a few of the popular acts to rock the stage at this historic venue. townhalltheatre.com.
Bankhead Theatre, Livermore
The Bankhead often books actual legends (Rosanne Cash and Roger McGuinn) as well as performers who cover the classics. 
livermorearts.org.
Broadway Club, Retro Junkie, Lesher Center for the Arts, Walnut Creek
The Broadway Club and Retro Junkie bring in a range of cover bands, while the Lesher Center books carbon-copy versions of the Beatles, David Bowie, Led Zeppelin, Pink Floyd, and others. thebroadwayclubwc.com, retrojunkiebar.com, lesherartscenter.org.