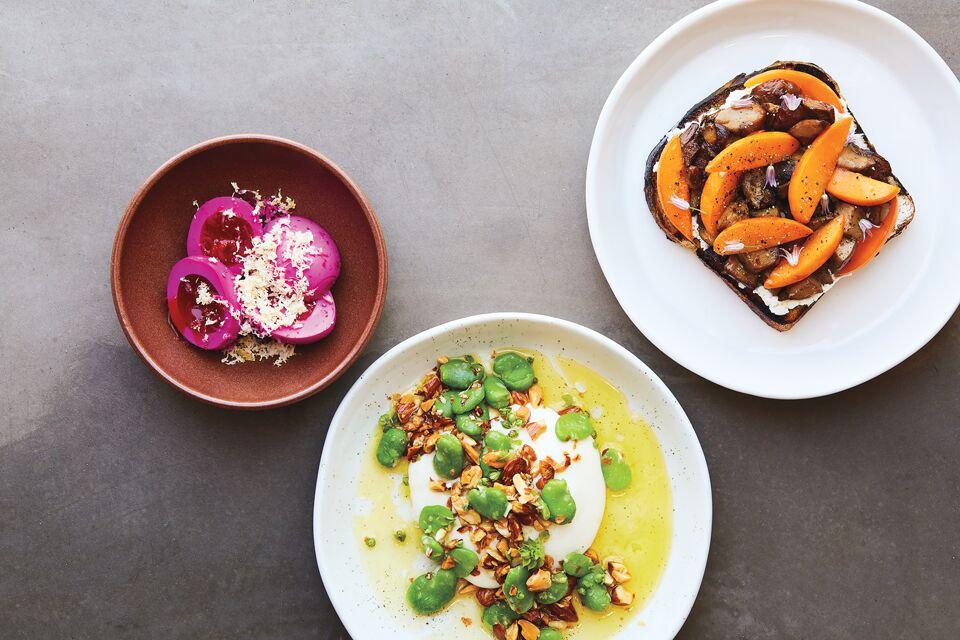 BEST CULINARY COLLABORATIONS
East Bay restaurants 
embrace communal operations.
As any 22-year-old looking for a first apartment can tell you: When money is tight, the more roommates the better. It's been a similar 
idea for East Bay restaurateurs, many of whom responded to the pandemic-dampened economy by sharing kitchen space and rent.
In Alameda, for example, Gilbert
 Liang was going to launch a 
sushi restaurant when the pandemic hit. He switched plans and opened SAGA, a four-restaurants-in-one concept that sells Japanese, dim sum, Chinese, and sushi out of the same storefront. It's a similar idea on a larger scale at Local Kitchens in Lafayette. The shared kitchen space serves as a delivery and pickup staging area for culinary heavyweights such as Senor Sisig, Curry Up Now, Proposition
 Chicken, and Wise Sons. sagakitchens
com.wordpress.com. localkitchens.co.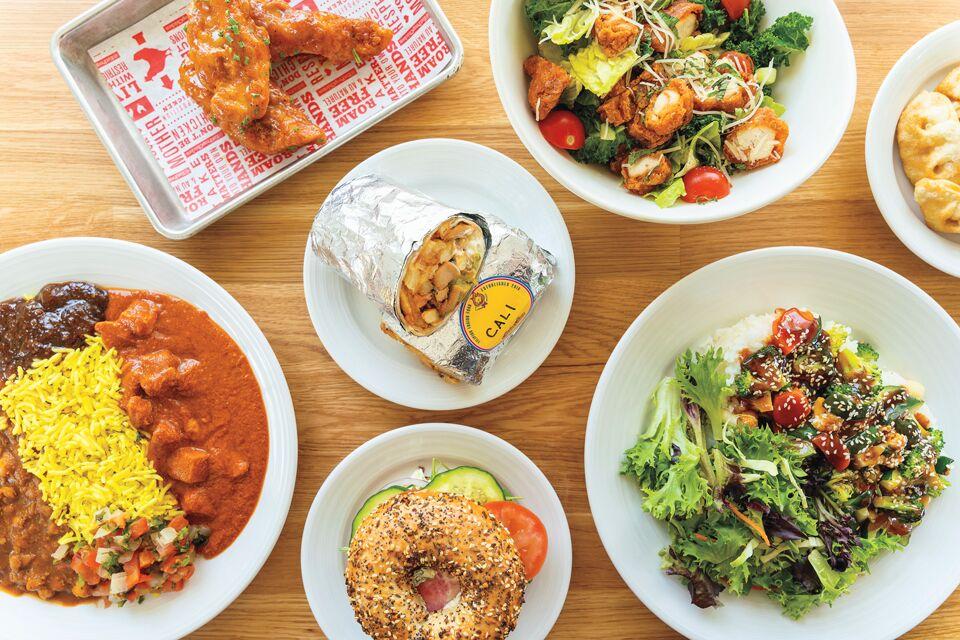 Similarly, the pandemic has also fueled the rise of ghost kitchens, which are specifically 
geared toward delivery. One of the largest of these, Oakland Food Hall in Fruitvale, is home to some 35 food operators offering 
delivery access to Belgian fries, Detroit-style pizza, French brasserie fare, Japanese curry, and more. oaklandfoodhall.com.
In Lafayette, the former Back to the 
Table cooking school's commercial space is also running as a ghost kitchen. In addition 
to other food operations, the space hosts Sparkles and Joy, a weekly meal service specializing in ethnic foods prepared by mostly female chefs of color. sparklesandjoy.com.
Not only has the resilient restaurant 
industry managed to creatively weather these challenging times, but locals now also have access to more diverse dining options than ever before. Let's hear it for the chefs.
READERS' PICKS
BAKERY
Butter and Batter, Livermore, butterandbatterlc.com.
—
Runner-up | A Sweet Affair Bakery, Walnut Creek, asweetaffairbakery
.com.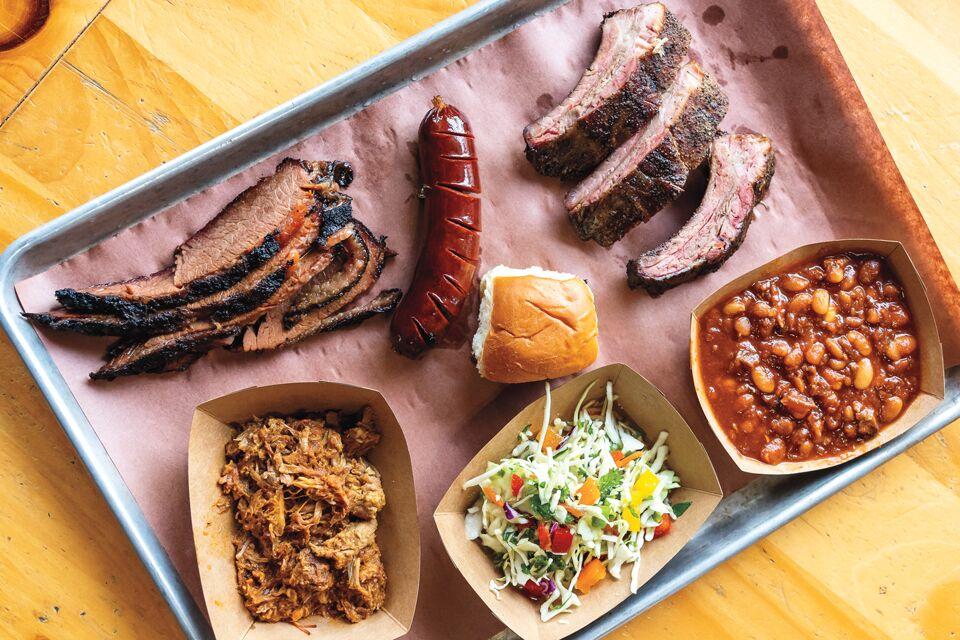 BARBECUE
Slow Hand BBQ, Martinez 
and Pleasant Hill, slowhandbbq
.com.
—
Runner-up | Sauced BBQ and 
Spirits, Livermore and Walnut Creek, saucedbbqandspirits.com.
BREAKFAST
Sunrise Bistro and Catering, Walnut Creek, sunrisebistro
catering.com.
—
Runner-up | Jack's Restaurant and Bar, Pleasant Hill, ilovejacks.com.
BURGER
Mona's Burgers and Shakes, 
multiple locations, monas
burgers.com.
—
Runner-up | Roam Artisan Burgers, multiple locations, roamburgers
.com.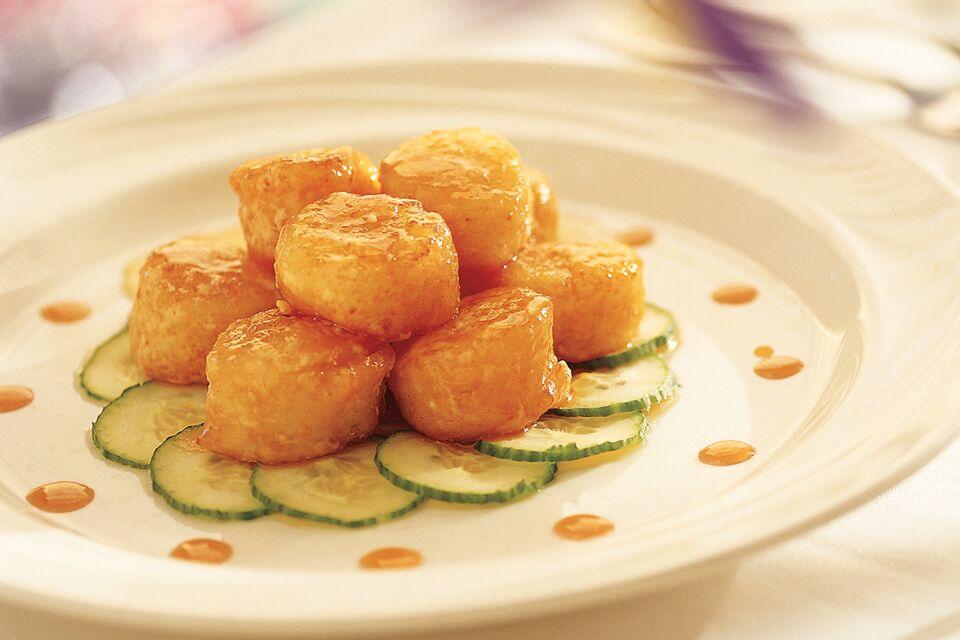 CHINESE RESTAURANT
Uncle Yu's at the Vineyard, Livermore, uncleyusvineyard
.com.
—
Runner-up | Sunflower Garden Restaurant and Bar, Martinez, 
sunflowergardenrestaurant.com.
COFFEEHOUSE
Bondadoso Coffee and Tea Collective, Walnut Creek, 
bondadoso.com.
—
Runner-up | States Coffee and Bread, Berkeley and Martinez, 
statescoffee.com.
DELI
Genova Delicatessen, Walnut Creek, genovadeli.net.
—
Runner-up | Morucci's Si 
Mangia Bene, Walnut Creek, 
places.singleplatform.com/
moruccis-si-mangia-bene/menu.
FARMERS MARKET
Martinez Farmers Market,
 Martinez, pcfma.org.
—
Runner-up | Danville Farmers 
Market, Danville, danville.ca.gov.
FINE-DINING RESTAURANT
Postino Restaurant, Lafayette, postinorestaurant.com.
Even during COVID, the outdoor dining at Postino was a lovely experience in a lush garden/patio setting. The service has remained exceptional this past year in spite of the challenges of masks, gloves, and other hygiene requirements. Thank you, Postino, for giving us some normalcy of a lovely dinner during these trying times! –Lucy Talbot, Orinda
—
Runner-up | Esin Restaurant and Bar, Danville, esinrestaurant.com.
GREEK RESTAURANT
Troy, multiple locations, 
troygreek.com.
—
Runner-up | Opa!, Walnut Creek, opaauthenticgreek.com.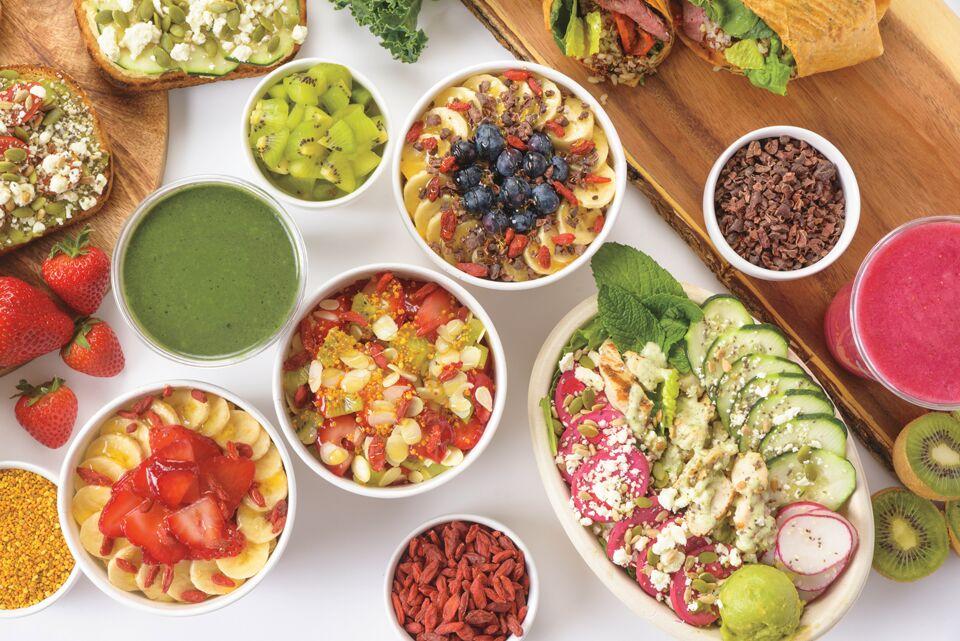 HEALTHY DINING
Vitality Bowls, multiple 
locations, vitalitybowls.com.
—
Runner-up | Sajj Mediterranean, 
San Ramon, sajjstreeteats.com.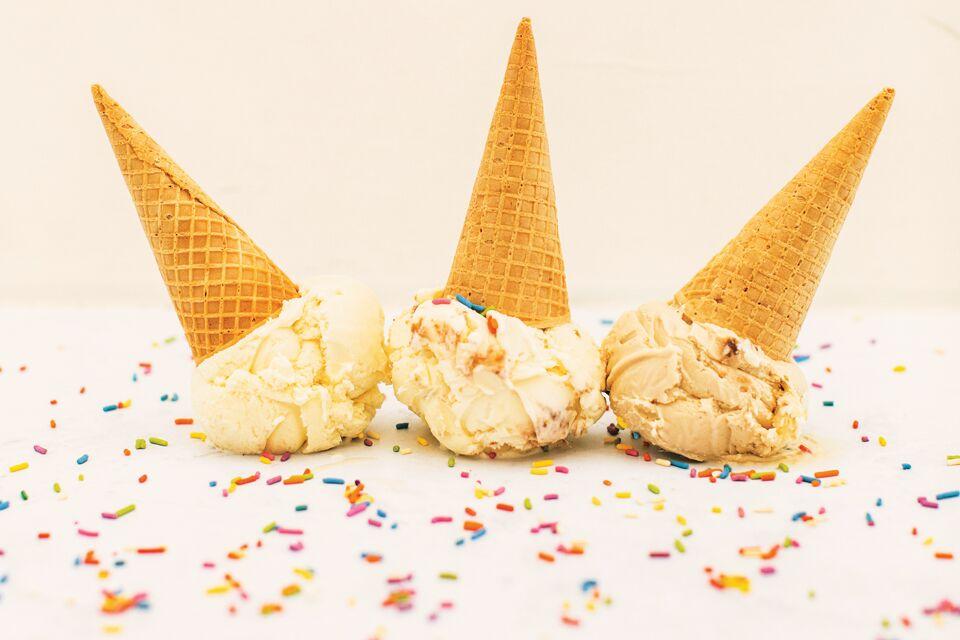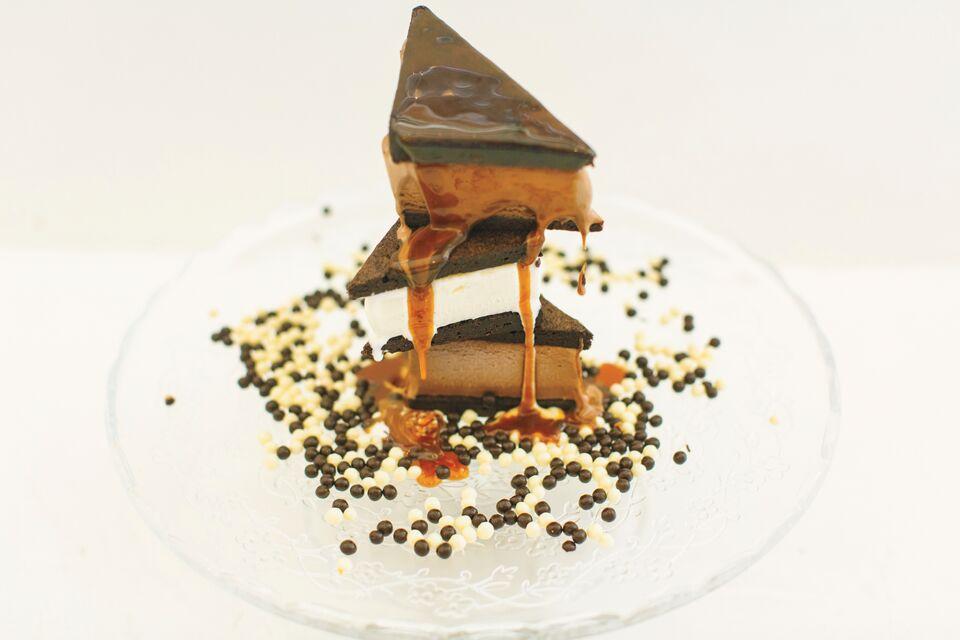 ICE CREAM
Lottie's Creamery, Danville and Walnut Creek, lottiescreamery
.com.
—
Runner-up | Loard's Ice Cream, multiple locations, loards.com.
INDIAN RESTAURANT
Swad Indian Cuisine, Lafayette, swadindiancuisine.com.
—
Runners-up | Naan 'n' Curry, 
Concord, naancurryconcord.com; 
Sargam Indian Cuisine, Walnut Creek, sargamindiancuisine.com.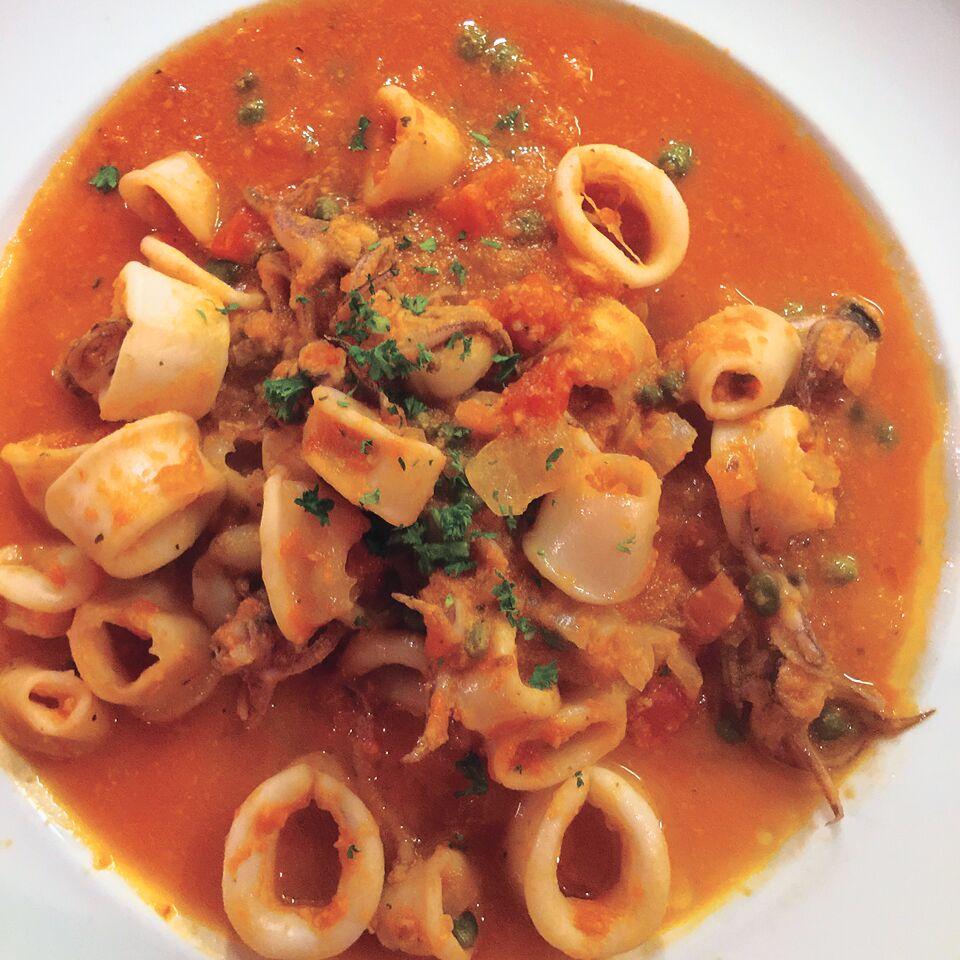 ITALIAN RESTAURANT
Montecatini Ristorante, Walnut Creek, montecatinirestaurant
.com.
—
Runner-up | WiseGirl Ristorante Italiano and Cocktails, Pleasant Hill, wisegirlph.com.
MEXICAN RESTAURANT
Los Panchos Restaurant, 
Danville and Pacheco, 
lospanchosrestaurant.com.
—
Runner-up | La Tapatia Mexican Cuisine and Catering, Martinez, latapatia.net.
PATIO
WiseGirl Ristorante Italiano and Cocktails, Pleasant Hill, wisegirlph.com.
—
Runner-up | Jack's Restaurant and Bar, Pleasant Hill, ilovejacks.com.
PIZZA
Melo's Pizza and Pasta, 
multiple locations, 
melospizzapasta.com.
—
Runner-up | Rocco's Ristorante 
and Pizzeria, Walnut Creek, 
roccospizzeria.com.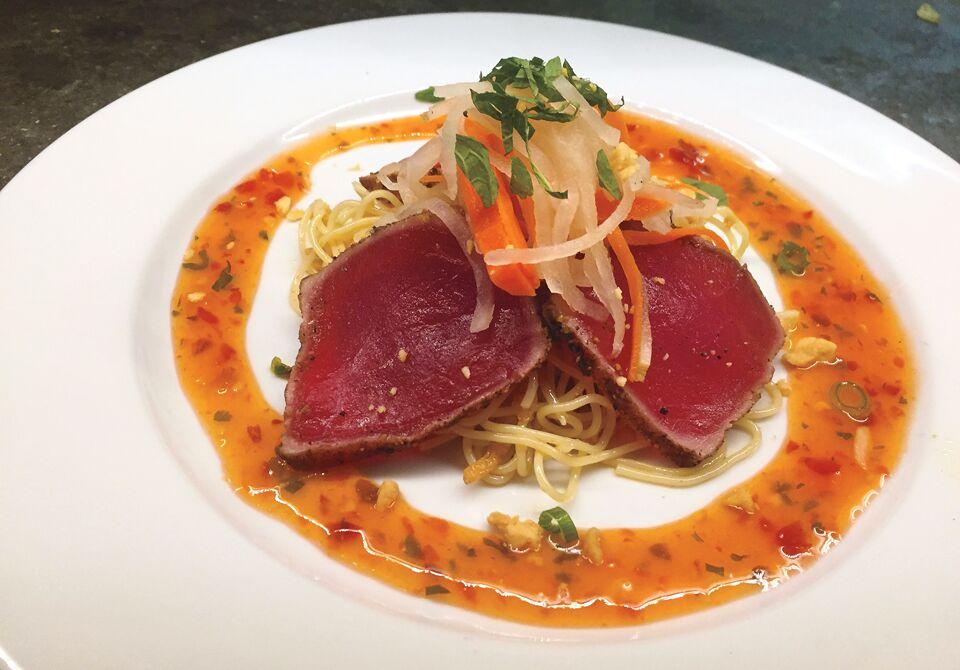 SEAFOOD RESTAURANT
Walnut Creek Yacht Club, Walnut Creek, wcyc.net.
From gumbo to grilled lobster to the raw bar, Walnut Creek Yacht Club is always fresh, always fabulous, and has lots of fun special event nights—mussels Monday madness every week, a mardi gras dinner, and a rum-themed dinner, to name a few. They have a great wine list and creative mixed drinks too, along with an attentive and friendly staff. –Steven Owen, Walnut Creek
—
Runner-up | The Dead Fish, 
Crockett, thedeadfish.com.
SPECIALTY GROCERY STORE
Diablo Foods, Lafayette, 
diablofoods.com.
—
Runner-up | Lunardi's, Danville and Walnut Creek, lunardis.com.
JAPANESE RESTAURANT
Sasa, Walnut Creek, 
sasawc.com.
—
Runners-up | Oyama Sushi, Walnut Creek, oyamasushiwc.com; Ozora Sushi, Concord, ozora-sushi.com. 

STEAK HOUSE
Forbes Mill Steakhouse, 
Danville, forbesmillsteakhouse
.com.
—
Runner-up | Moresi's Chophouse, Clayton, moresischophouse.com.
THAI RESTAURANT
Vanda Thai, Walnut Creek, vandathai.com.
—
Runner-up | Kacha Thai Bistro, 
Walnut Creek, kachathai.com.
VIETNAMESE RESTAURANT
Vanessa's Bistro 2, Walnut Creek, vanessasbistro2.com.
—
Runner-up | Kevin's Noodle 
House, multiple locations, 
kevinsnoodlehouse.com.
BAGELS
Bagel Street Café, multiple locations, bagelstreetcafe.net.
—
Runner-up: House of Bagels, Walnut Creek
CHOCOLATIER
Danville Chocolates, Danville, danvillechocolates.com.
—
Runner-up: Leonidas Love + Chocolate, Walnut Creek, loveandchocolateshop.com.
COOKING CLASSES
Charming Fig Catering, Livermore, charmingfig.com.
—
Runner-up: Sur La Table, Berkeley and Walnut Creek, surlatable.com.
CUPCAKES
Smallcakes Cupcakery and Creamery, Danville, smallcakesdanville.com.
—
Runner-up: SusieCakes, Brentwood and Lafayette, susiecakes.com.
DONUTS
Johnny's Donuts, Lafayette
—
Runner-up: Allstar Donuts, Walnut Creek, all-star-donuts-ca-5.hub.biz.
FAMILY RESTAURANT
Jack's Restaurant and Bar, Pleasant Hill, ilovejacks.com.
—
Runner-up: Walnut Creek Yacht Club, Walnut Creek, wcyc.net.
POKE
Oke Poke, Walnut Creek, okepoke.com.
—
Runner-up: Poke Go, Lafayette, pokegolafayette.com.
ROOFTOP BAR
Rooftop Restaurant and Bar, Walnut Creek, rooftopwc.com.
—
Runner-up: Telefèric Barcelona, Walnut Creek, telefericbarcelona.com.
SPORTS BAR
Dan's Irish Sports Bar, Walnut Creek, dansbar.com.
—
Runner-up: Stadium Pub, Walnut Creek, thestadiumpub.com.
MEALT KIT / FOOD DELIVERY
Genuine Goodness, Orinda, gengoodness.com.
—
Runner-up: Sajj Mediterranean, San Ramon, sajjstreeteats.com.
EDITORS' PICKS
BEST RESTAURANT DINING SHUFFLE
Via del Corso, Berkeley; Table at 7, 
Walnut Creek
It was a double gut punch at Diablo when word came last year that reader favorites Corso
 in Berkeley and Prima Ristorante in 
Walnut Creek were shuttering for good. Fortunately, the dining gods have a way of making things right. Earlier this year, longtime Prima owner Peter Chastain 
announced he was replacing Corso with a similar Italian concept, Via del Corso. Shortly thereafter, up-and-coming young Oakland chef Nora Haron tipped that she would be consulting chef for Table at 7, 
a modern Singaporean concept taking over the former Prima space. All's well that ends well. viadelcorso.net, noraharon.com.
BEST FOOD TRUCK SENSATION
Surya Darshini, San Ramon
Silicon Valley's loss is our gain. Techie-
turned-foodie Narendra Lakshminarasimha 
grew up in South India and found himself longing for the authentic dosas of his youth. After years of research and trial and error into 
making the perfect buckwheat batter, slow-
fermented for up to 24 hours, he made the leap to open his own eatery—right as the pandemic hit. Like any good tech entrepreneur, 
Lakshminarasimha pivoted, outfitting a food truck for mass dosa production and setting up Surya Darshini with his family at the San Ramon farmers market every Saturday. It's been nothing short of a sensation. Crowds have flocked for a taste of his flavorful 
savory crepes served crispy on the outside 
and soft and spongy on the inside. Be warned: 
Online ordering starts Thursday evening 
at 7 p.m. and typically sells out quickly. 
suryadarshinicom.wixsite.com/sdhome.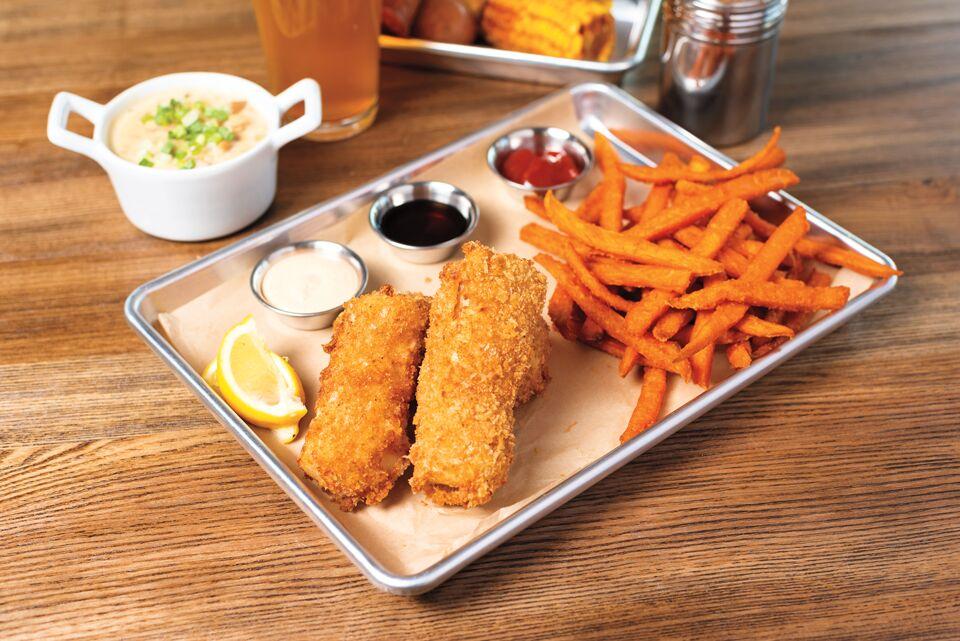 BEST PANDEMIC DINING DISTRICT
Jack London Square, Oakland
For decades Jack London Square has been trying to make it as a top East Bay food destination. Ironically, it took a pandemic to clue in locals to the charms of this historic
 neighborhood, which combines a terrific range of restaurants with a spacious, family-
friendly outdoor promenade that overlooks the Oakland waterfront. The impressive food options include some of the East Bay's best versions of burgers and fries (Belcampo), 
elevated Thai (Farmhouse Kitchen), wood-fired
 pizza (the Forge), and accessible seafood (Seabreeze on the Dock). Chow down on an outdoor patio, or get your food to go and 
enjoy it on one of the Bay-view benches or grassy parklets. jacklondonsquare.com.
BEST INCUBATOR OF HIPSTERISM IN THE TRI-VALLEY
Range Life, Livermore
With its modern takes on comfort food 
classics and high-brow mixology program, Range Life brought a welcome touch of San Francisco–style hipsterism to the Tri-Valley
 when it debuted three years ago. Don't look now, but the trend is spreading, as two new projects courtesy of Range Life alums
 emerged earlier this year in downtown 
Livermore. Husband-and-wife duo Lauren 
Heanes-Longwell and Waine Longwell opened Bar Quiote, a craft cocktail bar specializing in mezcal, while Aimee and Bryan Wingen will be offering the likes of naturally fermented 
sesame semolina bread and sourdough 
everything bagels at their upcoming Wingen Bakery. Break out the black frame glasses and tight jeans. rangelifelivermore.com, barquiote
.com, wingenbakery.com.
BEST HISTORIC BUILDING-TURNED-CAFÉ
Tellus, Walnut Creek
Walnut Creek's first post office became the Schroder Insurance building in the 1930s, but now it's been transformed into Tellus, a very 21st-century café that not only serves coffee, beer, wine, and charcuterie, but is also as green as green can get. It starts with a green wall of plants, and then there's a lime green espresso machine right behind the counter, which sets the tone for the rest of the color scheme. And why Tellus? "She's the Roman earth goddess," says general manager Maddie
 Gaborko, and the green theme runs deep. 
"Everything is compostable, and our coffee roaster is zero emission. We wanted to go green on every front." telluscoffee.com.
MOST CELEBRITY-STUDDED ONLINE 
COOKING CLASS
Truffle Shuffle, Oakland
Did you ever think you'd see "The French 
Laundry" and "Snoop Dogg" in the same sentence? How about in the same kitchen? If you signed up for Truffle Shuffle's online cooking class in February, that's exactly what you saw, as alums from the French Laundry snared Snoop Dogg to cohost one of their Sunday cooking classes. Other celebs have followed, and the business secured even more funding from a recent appearance on ABC's Shark Tank, but the main attraction is learning from top-shelf chefs. The concept: Order the ingredients from Oakland-based Truffle Shuffle, sip the (add-on) cocktail, and learn how to make everything from twice-baked potatoes to 
pasta primavera with truffle carpaccio. And don't forget to ask Alexa to cue up "Doggy Dogg World." truffleshufflesf.com.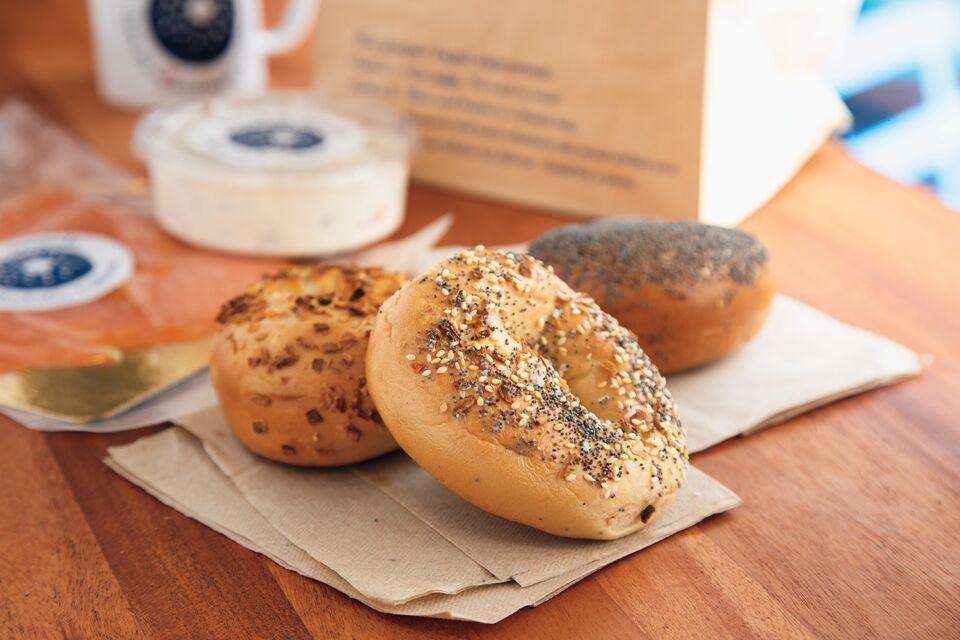 BEST CHALLENGE TO NEW YORK'S BAGELS
Boichik Bagels, Berkeley
Even before Emily Winston opened Boichik Bagels on College Avenue, word got around that a home cook was doing extraordinary things with the humble bagel. But there are always local cheerleaders, so it's understandable that folks took the hype with a grain of 
kosher salt—but when The New York Times called out the Big Apple's bagels and said 
Winston's were better, well, that was hard to ignore. Yes, the lines are long, but bagels at Boichik are carefully crafted, perfectly formed, and worth the wait. boichikbagels.com.