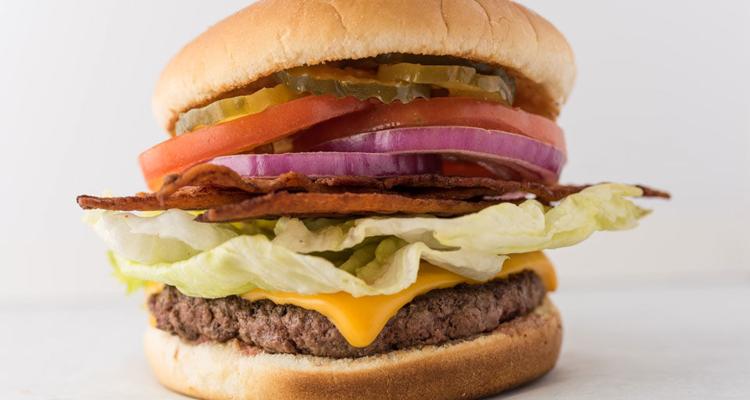 Heads up, East Bay! This Thursday, May 28, is National Hamburger Day and we have plenty of local burgers to celebrate, especially in these days of take-out exclusivity. Diablo's editorial team debated our favorite local burger spots with each other until we all got hungry and had to stop.
Senior Editor Peter Crooks: "I love old-school burger diners, and I have two go-to spots: George's Giant in Walnut Creek, which has fresh ground meat every day and fantastic 1970s décor. Val's in Hayward is an incredible spot with terrific grilled burgers and steak fries. Both burgers really deserve to be enjoyed in their diner's retro environs, but they will do for a take–out treat."
Senior Editor Rachel Orvino leans on her son for an East Bay pick: "Theo loves the sliders at Sauced in Walnut Creek." (Rachel's favorite—the dynamite burgers from Shake Shack—requires a drive to Larkspur, Palo Alto, or San Francisco.)
Associate Editor Emilie White picks the Bill's Burger at Buffalo Bill's Brewery in Hayward. "That was my go-to spot when I lived there."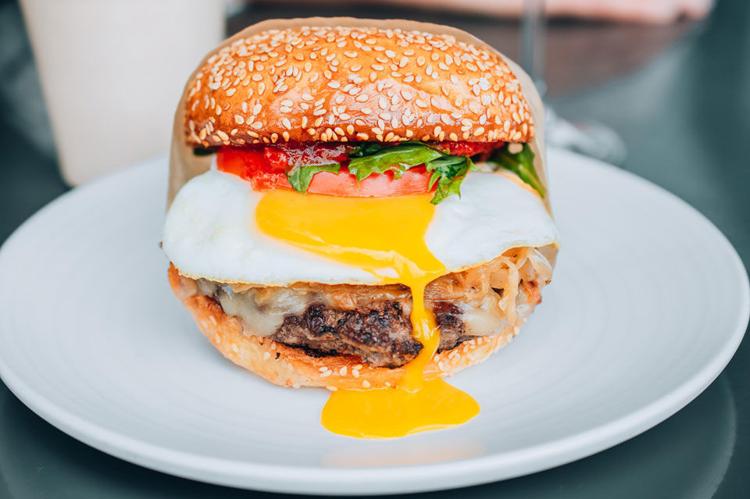 Managing Editor Gabby Vanacore goes for the artisan offerings at Roam burgers. "I've only been to the Lafayette location, but I love it."
Food Editor Ethan Fletcher likes the upscale burger at Belcampo in Oakland: "It has silky-soft, buttery, juicy beef dry-aged for 28 days that just melts in your mouth. The rest—aged cheddar, jam-like carmelized onions, and a thin piece of butter lettuce—is designed to let the meat shine." When Ethan wants a quicker fix, he likes the offerings at both True Burger locations in Berkeley.
Dish Columnist Clay Kallam has a lifelong love of the Burger King Whopper, but when asked to keep things East Bay, he picked a newer restaurant: "I really like the burger at Batch and Brine in Lafayette."
What's your favorite burger? Let us know!