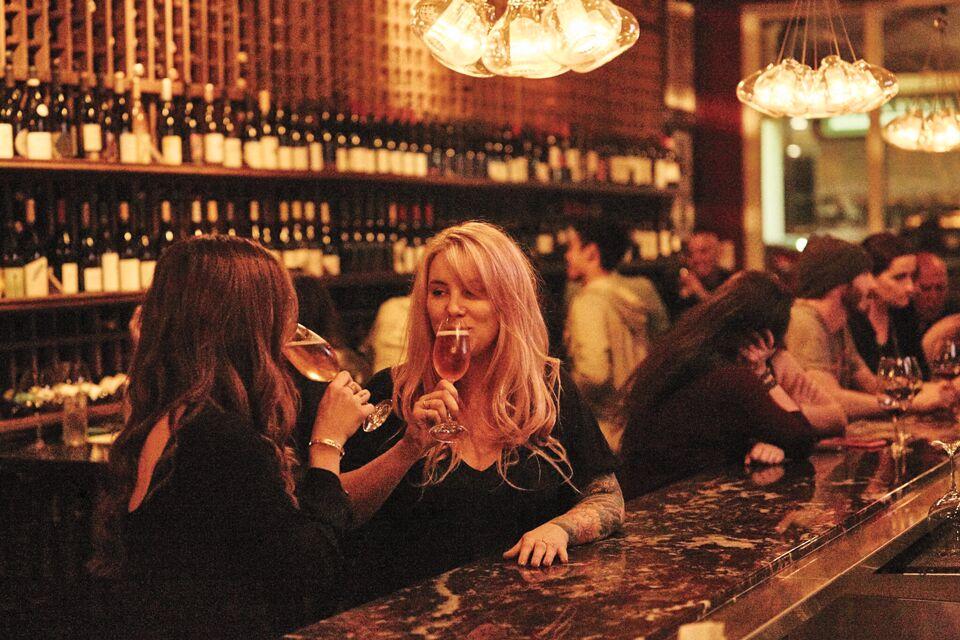 It goes by many names: biodynamic, green, natural, clean. But the gist of this fast-growing phenomenon overtaking the wine world is the same.
"When someone asks me what natural wine is, I say that it's made from grapes farmed without systemic pesticides, herbicides, and fertilizer; the grapes are hand-harvested; and the wine itself is unrefined and unfiltered with minimal manipulation and added sulfur," says Jenny Eagleton, formerly of natural wine bar the Punchdown and currently beverage director at the new Oakland restaurant Daytrip. "It's important to note that it doesn't refer to a style or a flavor, but rather a way of making wine and a way of farming."
If all that sounds a little heady, here's the good part: Natural wine also tends toward fun, 
unpredictable, and playful flavor profiles that often pair well with food, contain less alcohol 
and residual sugar (meaning less potential for hangovers), and are produced in unexpected parts of the world not typically associated with traditional winemaking.
"There are a lot of offerings coming out of unusual places—Catalonia, South Africa, Peru, Patagonia, Eastern Europe," says Jim Telford of Residual Sugar Wine Bar, with locations in Walnut Creek and Concord. "They also have a tendency to be less one-dimensional, more complex and dynamic with non-fruit descriptors. It's kind of like biting into an organic heirloom tomato, where there's a rich earthiness from the soil in which the grapes are grown. I do feel that and taste that with most biodynamic wines, which I find fascinating."
Berkeley and Oakland have been the East Bay epicenter for an increasing number of wine bars, restaurants, and wineries—the Punchdown, Ordinaire, Bay Grape, Daytrip, Snail Bar, and Donkey and Goat among them—pushing natural wine. However, the movement has slowly been migrating east, says Telford. Due to popular 
demand, he's upped the number of natural selections at his wine bars. Similarly, natural labels are appearing on an increasing number of restaurant wine lists, including Range Life in Livermore, Bounty Hunter in Walnut Creek, and Albatross in Danville.
Since early in her career, Range Life's co-owner and wine 
director Sarah Niles says she's been attracted to wines from small producers that are farmed organically and not heavily manipulated. Natural producers fit that bill and make up a portion of the wine list at Range Life. The wines' general characteristics—the savory, sour notes of the whites and earthiness of reds—lend themselves well to pairing with food and offer a diversity she loves.
"Natural wines are vibrant and alive and are the ultimate 
expression of terroir," Niles says.
Another motivator, adds Telford, is that the price point for this style of wine has lowered over the last 10 years, making it more affordable for entry-level drinkers. It's one more reason that Telford—who has seen decades of wine fads, from pink prosecco to meaty cabernets, come and go—thinks natural wines are here to stay.
"I don't always get excited about wine trends, but this has been really interesting and it's one that I've been hoping to see take off," he says. "It's similar to the food world where people 
are just becoming more conscious and aware of what they're ingesting into their bodies. And really, wine is just food."
Three Natural Wines to Try
Available at Range Life, Livermore
2019 En Cavale Rorick Heritage Vineyard Vermentino, Calaveras County
"This vermentino comes from an organically farmed vineyard in the Sierra foothills. The wine is made with minimal intervention, native yeast fermentation, and little to 
no sulfur added. It has tropical fruit aromatics and vibrant acidity." —Sarah Niles
Available at Residual Sugar 
Wine Bar, Concord and 
Walnut Creek
2020 Lo Petitó de Pascona, D.O. Montsant, Catalonia, Spain
"Fruity and sweet, it is made from syrah and merlot planted in clay soils, in farms that are over 30 years old. Each variety ferments in stainless steel deposits for around 20 days. Then, 50 percent of it is left to stand for six months in stainless steel deposits on its fine lees. The other 50 percent is left in barrels." —Jim Telford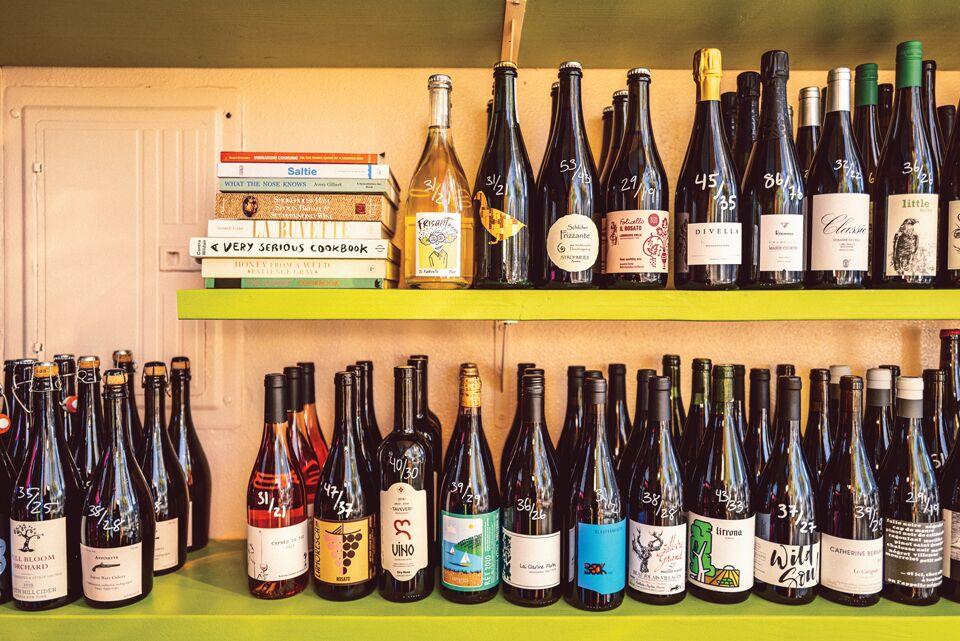 Available at Daytrip, Oakland
2019 Marina Tavkveri Chinuri, Kakheti, Republic of Georgia
"It's made by Marina Kurtanidze and is mostly white grapes but has some of the red mixed in, and the whole grapes were left in the juice as it fermented, so it's really an orange wine dressed up as a light red." —Jenny Eagleton
Five East Bay Wineries That Embrace the Natural
Broc Cellars, Berkeley
Broc uses only organically farmed grapes, picked early for brightness and less sugar; native fermentation; and a bare minimum of additives, with little to no sulfur. broccellars.com.
Donkey and Goat, Berkeley
A pioneer in natural wine (they've been practicing it 
since 2004), Donkey and Goat sources organic and 
biodynamically farmed vineyards, while incorporating practices such as natural fermentation, minimal use of yeast, and as little filtration as possible in its winemaking. donkeyandgoat.com.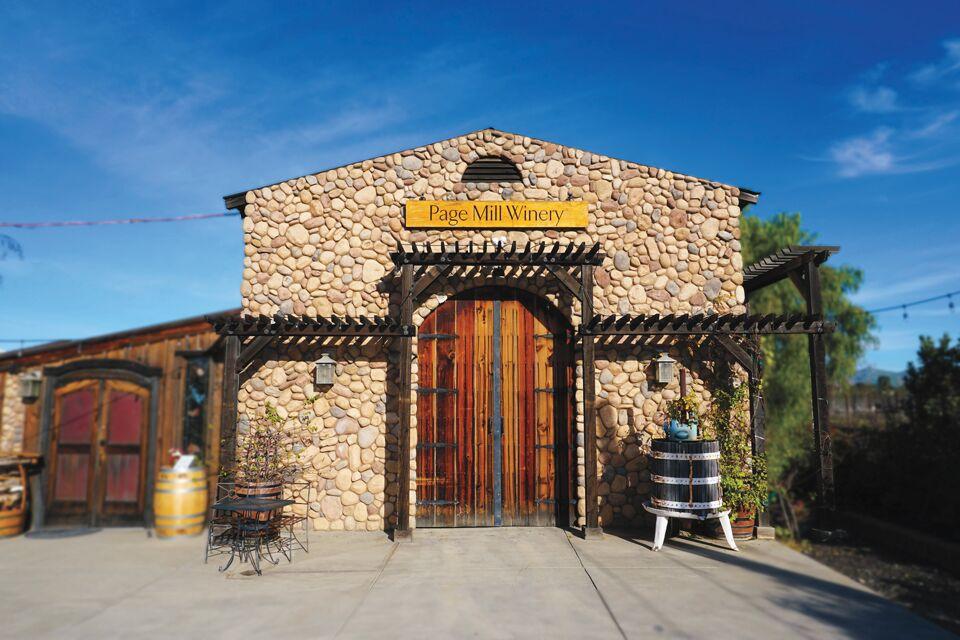 Page Mill Winery, Livermore
Over the last decade, owner Dane Stark has dropped 
fertilizer and introduced biodynamic farming practices 
in his vineyards. The winery also uses locally made packaging and lightweight glass for its bottles, which it encourages customers to reuse via its monthly BYOB program. pagemillwinery.com.
Purity, Richmond
This Richmond newcomer embraces the most extreme end of the natural winemaking spectrum, known as "zero-zero": no added yeast, nutrients, acid, water, or preservatives. puritywine.net.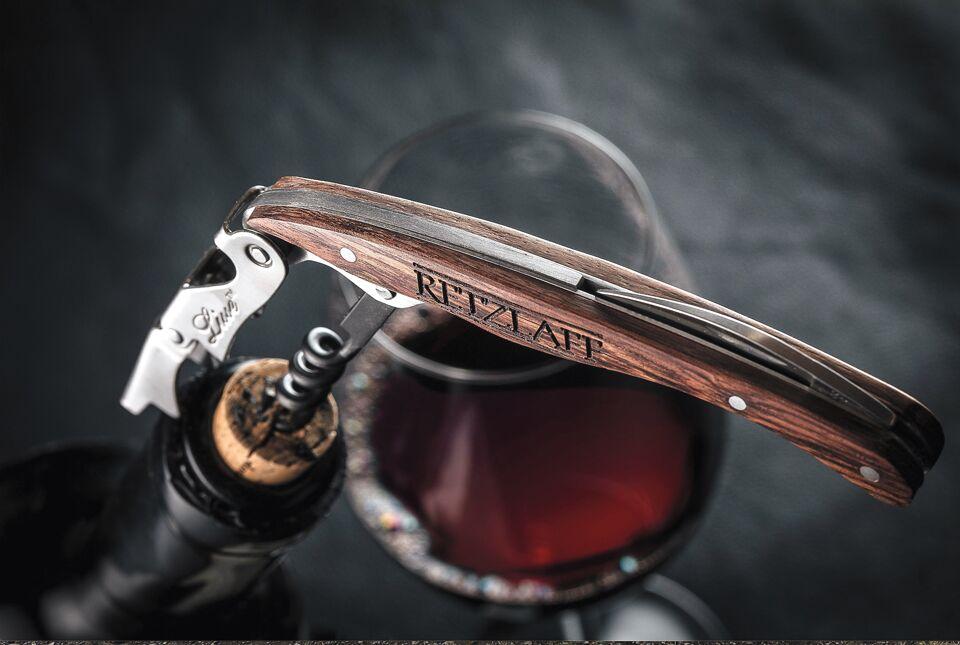 Retzlaff Vineyards, Livermore
The California Certified Organic winery uses sustainable farming practices—no pesticides or herbicides—in its vineyard (and in its onsite veggie garden). retzlaffvineyards.com.