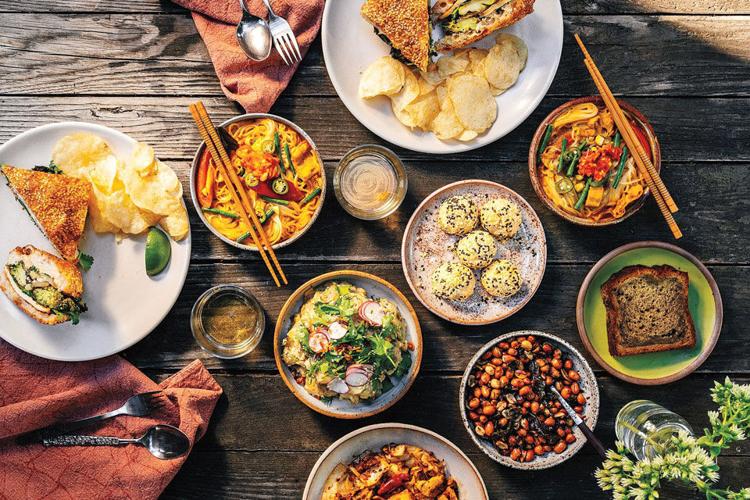 Does the thought of eating vegan inspire visions of spiritless salads, limp lentils, and unappealing alt-meat patties? Times have changed, carnivores. A hip new generation of East Bay eateries dish everything from burgers and barbecue to Italian and Singaporean, all in plant-based form.
For reasons philosophical, health-oriented, and environmental, C-Y Marie Chia, co-owner of the new Singaporean-inspired Lion Dance Cafe, says more East Bay diners—particularly younger ones—are seeking out meatless options. As a result, the range of cuisines catering to that trend is greater than ever before.
"As someone who follows a vegan lifestyle," she says, "it's a privilege to be able to choose between tacos, fried chicken, pupusas, laksa, pizza, desserts, etc., whether from all-vegan spots or places offering vegan options."
Chia also notes an increasing number of omnivores looking to 
supplement their diets a few times each week with meatless meals. 
The following four new restaurants are illustrative of the creative 
plant-based cuisine now available in the East Bay, not a lentil in sight.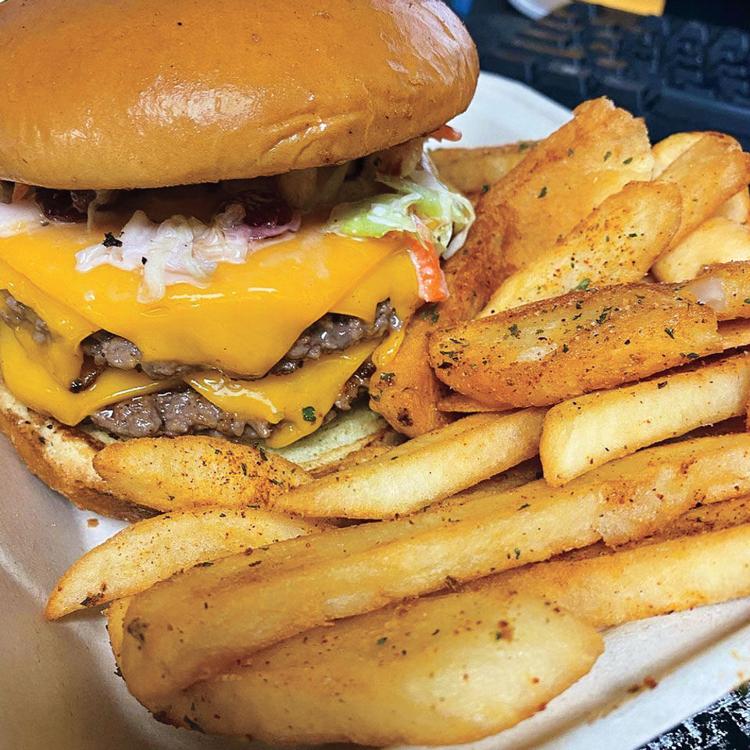 Barbecue: Vegan Mob
Toriano Gordon could be considered the heavyweight champ of the East Bay's vegan scene. Fueled by glowing press coverage in the likes of Food and Wine; shout-outs from social media stars such as Oakland-born pop star Kehlani (and her more than 12 million 
Instagram followers); and an easy, charismatic manner, Gordon and his Vegan Mob pop-up have blown up since debuting in 2019. 
The lease will soon be up in his current location inside Oakland's iconic former Kwik Way Drive-In (a major development is planned for the property). But he has already secured a lease on a spot around the corner on Grand Avenue for his plant-based brisket, ribs, and collard greens with bacon—and has expanded operations to San Francisco and San Jose. 500 Lake Park Ave., Oakland, 
veganmob.biz.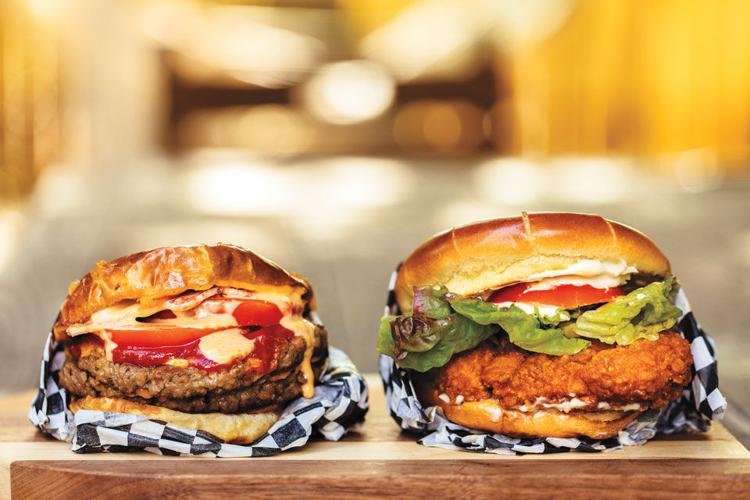 Burgers: Malibu's Burgers
There's a reason Malibu's quickly graduated from food truck to pop-up to a prime brand-new location on Piedmont Avenue. These are not your hippie uncle's backyard garden burgers. Malibu's come stacked with one or two Impossible 2.0 plant-based meat patties, gooey American "cheese," sautéed onions, lettuce, and tomato in between buttery 
brioche buns. Complete your new-fangled old-school drive-through experience with a side of fries, "chicken" tenders, or "mozzarella" sticks (quotations marks abound on vegan menus). Wash it all down with a milkshake made with plant-based Eclipse Foods ice cream. 
3905 Piedmont Ave., Oakland, malibusburgers.com.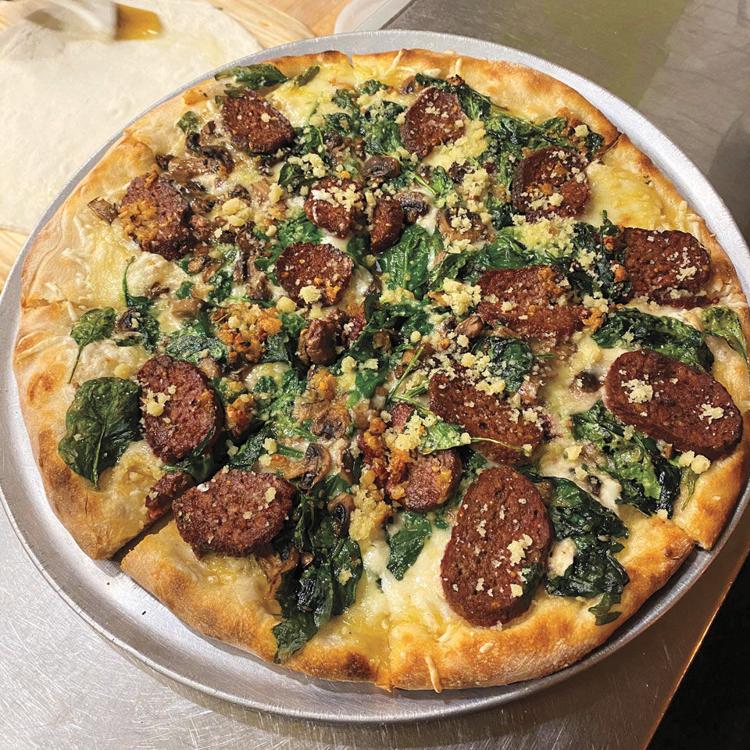 Italian: The King's Feet
As anyone who's ever tried a well-made pasta puttanesca knows, there is plenty of meat-free joy to be found in the wonderful world of Italian cuisine. The King's Feet, which debuted this year on University Avenue in Berkeley, offers plenty of that along with other crowd-pleasing dishes accented by a dizzying array of plant-based meat alternatives—including several made in-house by the owner's other business, the Butcher's Son vegan deli. Examples include pizzas made with cashew-based mozzarella and parmesan cheeses, linguini with maitake mushroom "clams," and a pesto puttanesca with Beyond Meat hot Italian sausage. 1401 University Ave., Berkeley, thekingsfeet.com.
Singaporean: Lion Dance Cafe
S+M Vegan (named for partners Shane Stanbridge and C-Y Marie Chia) got a super-charged boost from pop-up obscurity when its shaobing sandwich was deemed "the best sandwich in the Bay Area" 
by the San Francisco Chronicle's top food critic. The owners leveraged that good press into their first brick-and-mortar in downtown Oakland. Lion Dance Cafe serves up S+M favorites—like their celebrated sando combining smoked and three peppercorn-braised Hodo tofu, preserved black bean pickled cabbage, and chye poh and soy milk Thousand Island dressing—with other Singaporean-inspired dishes like spicy coconut curry rice noodle soup and mapo tofu with preserved black bean and shiitake mushrooms subbing for ground pork. 380 17th St., Oakland, liondancecafe.com.