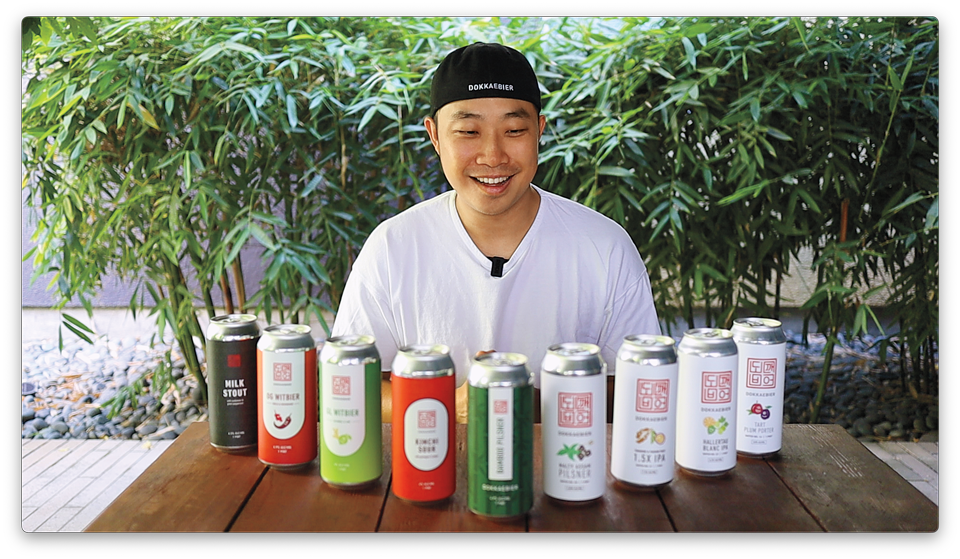 When Youngwon Lee began working in the Northern California craft beer industry, something quickly became apparent.
"I was literally the only Asian guy," the Oakland resident says with a laugh. "It was like, 'Check out this guy, he's thin and he doesn't have a beard!'"
But rather than run from it, Lee decided to lean into his Korean heritage and began experimenting with beers that incorporated 
traditional Asian flavors. Dokkaebier began as a pop-up brewery and piqued the interest of the avant-garde East Bay craft brew scene with concoctions such as bamboo pilsner, kimchi sour, witbier with galangal and lime, and a milk stout featuring cardamom and green peppercorn.
"No one was tapping into these flavor profiles," Lee explains. 
"I figured if anyone was going to do it, it should be me."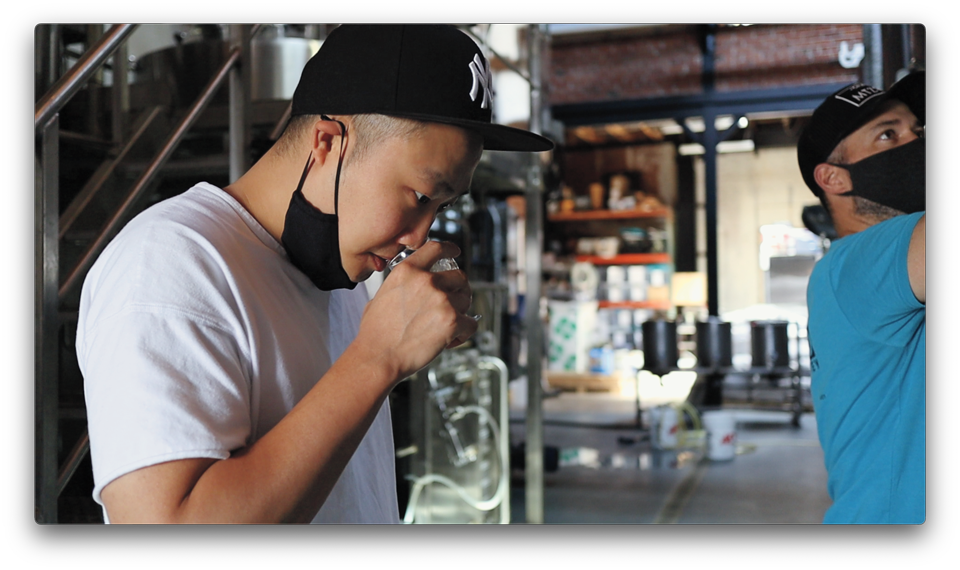 Now, Lee works out of existing breweries such as Del Cielo in 
Martinez and Devil's Canyon in San Carlos and operates Dokkaebier through online orders and a subscription model. When this began,
 folks could sign up to receive a mix of "core" and "experimental" beers that Lee delivered himself from every two weeks to three months. The advantage of this was that Lee could continually 
roll out new brews while adjusting his product line in real time depending on immediate customer feedback. As his subscription base grew—and traffic returned to pre-pandemic levels—Lee shifted 
to mailing out his beer and focused on making it available in person 
at dozens of reopened bars, restaurants, and markets across the Bay Area.
Ironically, Lee says one of the hardest local markets to crack 
has been Asian grocers like Oakland's Koreana Plaza Market, 
which don't typically carry craft beer (KP finally began stocking Dokkaebier this summer). Meanwhile, some of his harshest critics have been of Korean descent; several have expressed desire, for 
example, for stronger notes of kimchi in the kimchi sour beer.
Otherwise, Dokkaebier has been embraced with open arms by a craft beer industry, which has grown increasingly open to brews that are lighter and fruitier and that exhibit alternative ingredients and flavor profiles than the standard West Coast IPA over the last decade.
"If I tried this 10 years ago it would have been a lot harder," admits Lee. "But the market 
is changing. There are a lot of connoisseurs and beer geeks out there looking for new flavors, something different. And really, it's always been new ideas and new trends that have driven the growth of the craft market by introducing people to beer with more depth and complexity." enjoydkb.com.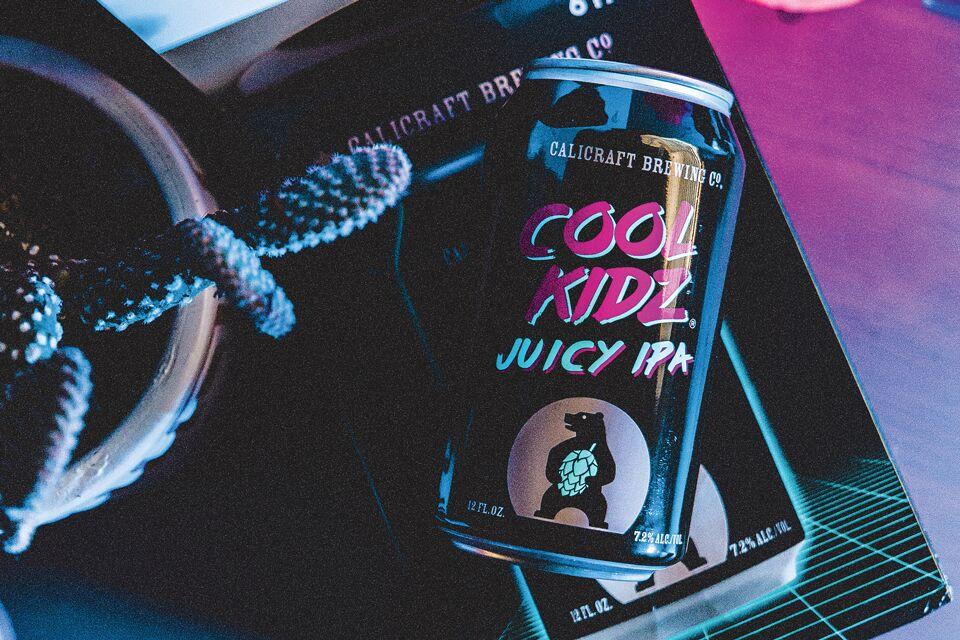 Strange Brews
Some favorite East Bay beer-makers describe their most unusual creations.
Cool Kidz, Calicraft Brewing Co., Walnut Creek
Style: Juicy IPA
Tasting notes: "A hybrid between old-school West Coast IPA and new-school hazy IPA. The goal of this beer was to make a modern IPA that has the flavor components of
hazy IPAs but with the balance and focus of West Coast IPAs. By using a malt bill filled with oats and wheat but mashing at 
a low temp, we are able to create a beer with a dry finish—without sacrificing body. Additionally, we use a Kolsch yeast to ferment this beer (technically making this an India pale Kolsch), which helps to emphasize the fruit flavors in the hops while still finishing clean. Flavors of bright pineapple and ripe mango with a dry, crisp finish and low bitterness." —Thomas Vo, brand director and brewmaster
Key Lime Pie Grange, Danville Brewing Company, Danville
Style: Sour
Tasting notes: "This is part of our sour series. We crafted this beer with a selection of malt to mimic a graham cracker crust. Citrusy hops bring a bright lime note. The yeast we used lends a snappy, citrusy component as well. On top of that, we recirculated lime peel and vanilla beans through the finished beer. This beer is bright, dry, and refreshing, with distinct key lime pie flavors playing in the background." —Matt Sager, head brewer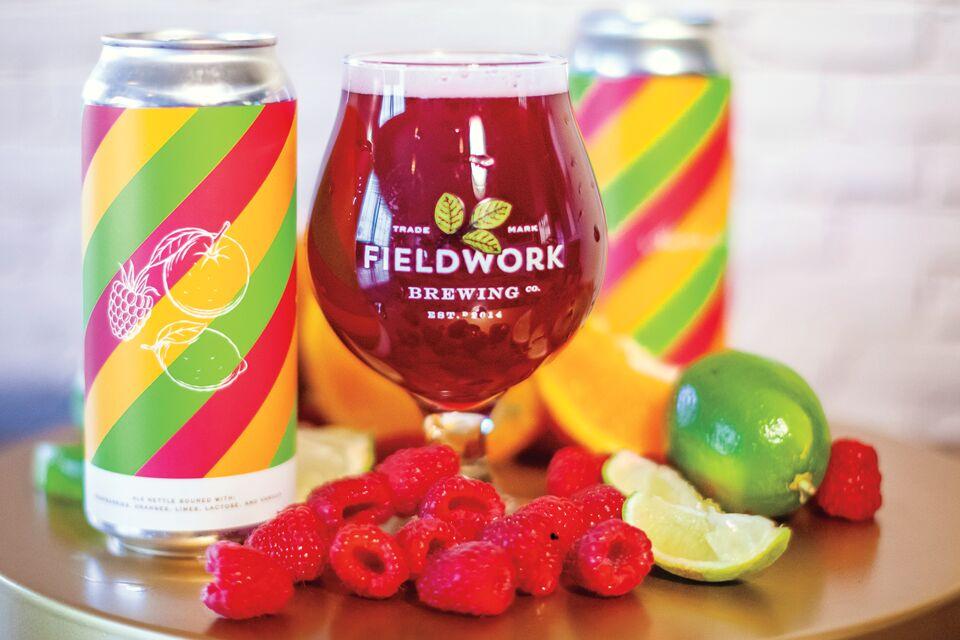 Rainbow Parfait, Fieldwork Brewing 
Company, Berkeley
Style: Fruited sour ale
Tasting notes: "Fieldwork Parfaits are a series of tart beers loaded with big and creamy 
additions of oats and milk sugar that are paired with bright and flavorful fruits. Once the beer has fermented, it is sent off to 
condition on heaps of pureed fruit until the 
beer is opaque with color, looking almost 
like a melted crayon. A small vanilla 
addition plays with the milk sugar to create a whipped cream–like flavor profile and mouthfeel that is just big enough to complement the fruit without overpowering or taking away from the real star of the pour." —Matthew Barry, director of operations
Yerba Buena, Del Cielo Brewing Co., Martinez
Style: Gose with lime and mint
Tasting notes: "Mojito! That's fun to say. 
Part of our cocktail series, this one is based on a classic, the mojito. It's a gose-style base, elevated by the hierba buena (mint), Colombian lima (lime), and pink Himalayan salt. We hope this one reminds you just enough of the cocktail, while also allowing the gose style to shine through. Best 
enjoyed while dreaming of your next vacation." —Cielomar Cuevas, brand visionary