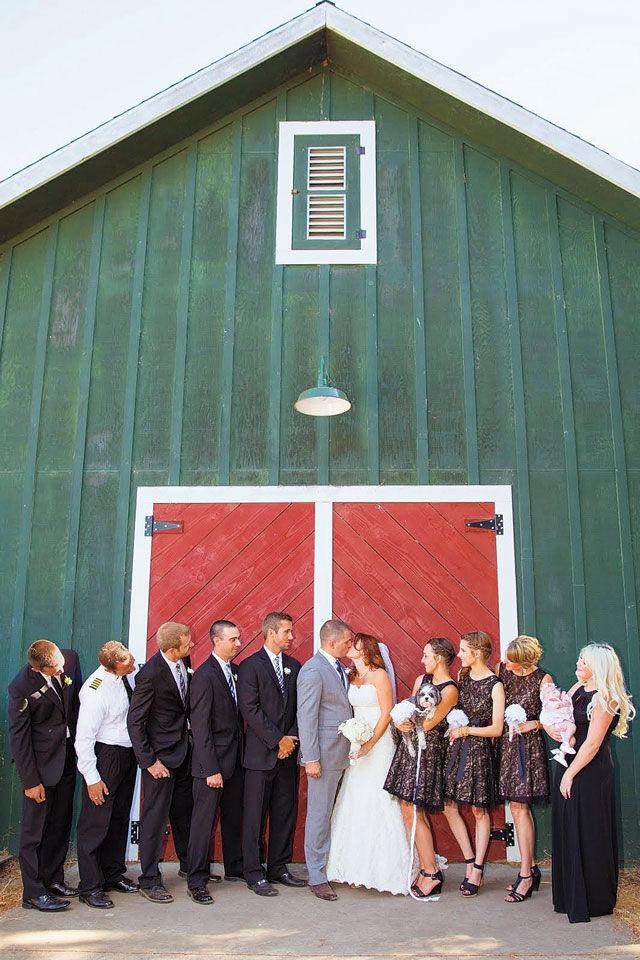 Estate Tours
What better way to get the full wine country experience than by taking a winery tour? Turns out that one of the region's most compelling operations, Retzlaff Vineyards, just launched its own. Every Saturday afternoon at 1:30 p.m., or by appointment, visitors can enjoy a guided stroll of the grounds—located on a historic Victorian estate and former sheep farm shaded by century-old pepper trees—as well as its vegetable gardens and certified-organic vineyards (vines are tended using sustainable practices, including no pesticides, herbicides, or fertilizers). Explains owner Salome Garau-Taylor: "We had so many folks interested in the story behind the estate and in understanding why we choose to farm the way we do." Wine tasting with a light food pairing is included in the tour; make sure to block 
off time before or after to lounge and/or picnic on the vineyard's expansive lawn. retzlaffvineyards.com.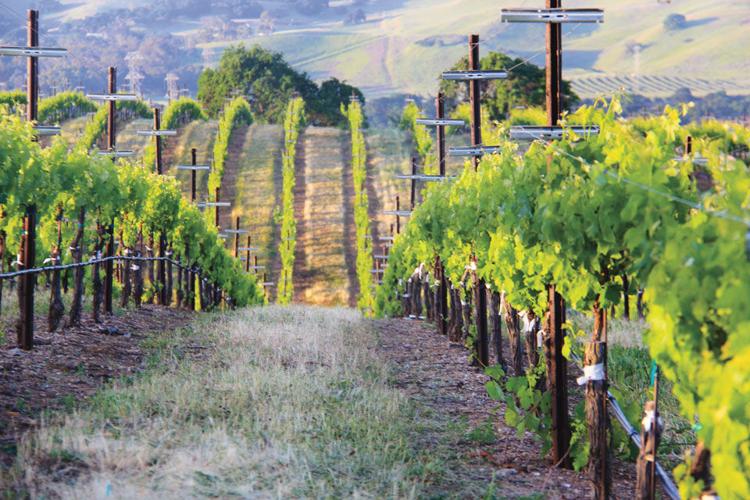 More estate tours:
Las Positas Vineyards: Three tours and tastings every 
Sunday. laspositasvineyards.com.
Wente Vineyards: Typically offers tours at both its main grounds and sister property, Murrieta's Well. Still closed as of early August. wentevineyards.com.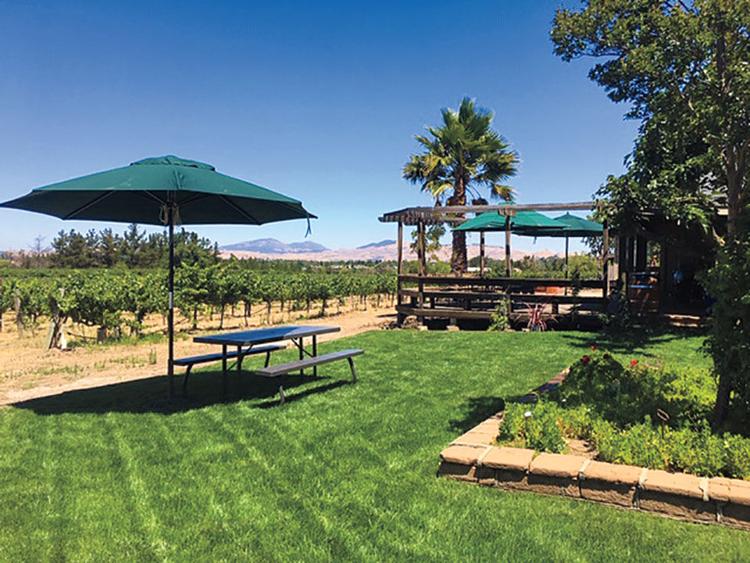 New Release Wineries
Mitchell Katz Winery is a longtime locals' favorite thanks to its affordable selection 
of single-vineyard vintages—and in no small part due to the unbridled, down-to-earth enthusiasm of its owner and winemaker. Now, after decades spent plying his trade 
at different wineries around the valley 
and renting his own production and 
tasting room operations, the journeyman winemaker finally has a place to call his own, a 12-acre property with gorgeous views at the corner of Tesla and Vasco 
roads in Livermore. A plumber by trade—
he used to hand out wine to colleagues 
and clients at job sites when he was 
first getting started—Katz took advantage 
of the COVID-19 pandemic to fix up the property, performing much of the work himself.
"When you work hard for something, it feels better, it tastes better," Katz says. "There was no promise I would ever own anything, so I still sit here every night and think 'How the hell did this happen?' I feel so lucky to be here—it's a nice, happy, 
feel-good place." mitchellkatzwinery.com.
Other new Livermore Valley wineries:
Rosa Fierro Cellars: The women-owned boutique winery debuted its new facility in August. rosafierrocellars.com.
Arroyo Cellars: This venture, launched last year, comes as a reunion for several folks connected to the popular Livermore Valley Cellars, which closed in 2008. arroyocellars.com.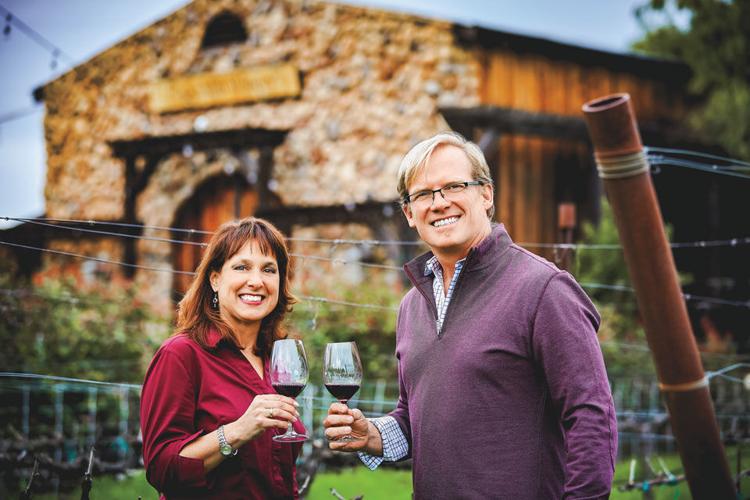 Tasting Alone, Together
Sipping vino with good company at the 
end of the day is a time-tested strategy for de-stressing—one that was essentially torpedoed during shelter in place. Many Livermore Valley wineries came up with the next best thing by organizing weekly virtual tastings, in which winemakers guide customers through tastings online. Dane Stark added two additional uplifting elements for Page Mill Winery's Twilight Tastings: music and charity. Every Thursday evening, Stark starts his Facebook Live sessions by strumming 
a few tunes on his guitar, before guiding 
people through a special weekly selection 
of wines. All sales that would have been collected in-person go to support local 
nonprofits like Save Mount Diablo and
the Oakland Zoo. "I like to think we have helped people weather the storm as they are trapped in their homes and worried about so many things," Stark says. And, as he pointed out during a recent tasting, "I hate the term social distancing. It's not social distance—it's physical distance." pagemillwinery.com.
More virtual tastings:
Big White House: It's Wine O'Clock 
Somewhere with John and Jess, Mondays 
at 6 p.m., bigwhitehouse.com.
McGrail Vineyards: Virtual tastings 
with Heather McGrail and winemaker Mark Clarin, Fridays at 5:15 p.m. 
mcgrailvineyards.com.
Wente Vineyards: Virtual tastings through Amazon Alexa and Google Home, anytime. wentevineyards.com.
Expression of Livermore
Livermore Valley wineries don't get a ton of recognition. Indeed, in a region in which two big-fish producers with international distribution—Wente and Concannon—have historically cast a large shadow over a broader school of small, family-run minnows, critical acclaim has been hard earned. That's changed in the last decade as a dedicated cadre of winemakers has slowly raised the region's profile. Recently, six wineries—3 Steves, Fenestra, John Evan, Las Positas, Page Mill, and Wood Family—formed the Livermore Valley Vintners' Collective (LVVC). This side project tasked each participant with crafting one unique wine using a set base of Livermore Valley 
appellation grape varietals. The six 
inaugural vintages were entered into this year's prestigious San Francisco Chronicle Wine Competition and all nabbed medals; they also all received 90-plus point scores from Wine Enthusiast. Says Las Positas winemaker Brent Amos of the collaboration, "I loved the idea from the start. Livermore wineries all work together; we are in this together. This project really showcases the collaboration in this valley."
For more information and to inquire about purchasing LVVC wines, including 
a box of all six bottles signed by the 
winemakers, go to lvvc.net or directly 
to the wineries' websites.