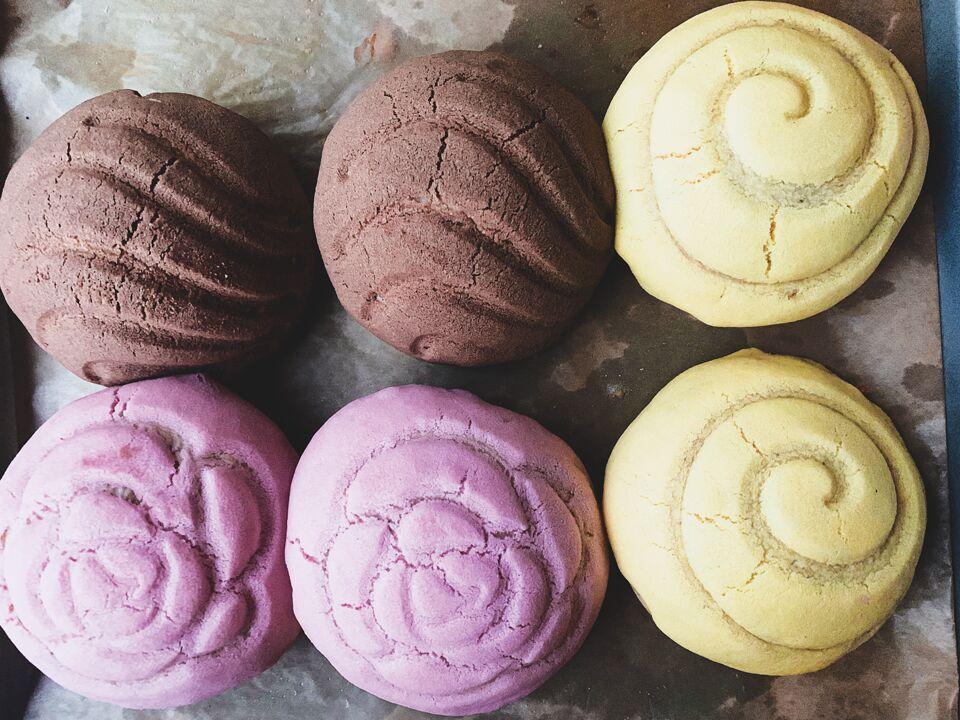 Conchas. The Mexican pastry derives its name from its seashell-esque 
shape and scoring (concha is Spanish for shell). Those familiar with this iconic pan dulce know what to expect and have come to 
embrace its characteristic stiffer texture—all the better to dip the treat into coffee or hot chocolate in the morning, as it's often enjoyed in Mexico. Still, that doesn't mean that a concha should be as hard as 
a seashell in addition to looking like one.
"When you go to many stores to try to buy conchas, the product is not the greatest; they're just not using top-quality ingredients," says Oscar Rojas, who helped his wife, Nayeli Gonzalez, start 
selling scratch-made conchas out of the Bay Point area last fall. 
"By the time you buy them and bring them home, they're completely dried out."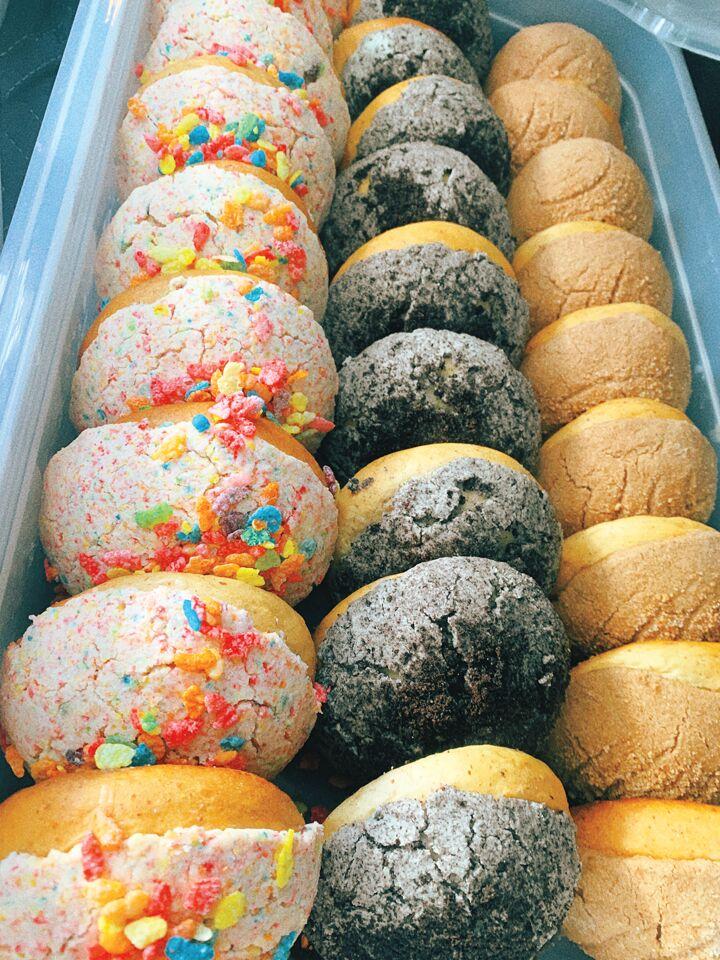 Flour and Butter is one of several start-up bakeries in the East Bay attempting to put a fresh foodie spin on this buttoned-up baked good. For Gonzalez, that meant creating a recipe that incorporates small-batch touches like fresh-ground cinnamon and real butter, resulting in a moister bread and a more natural taste. She also offers alternatives to the standard strawberry, vanilla, and chocolate, with flavors that range from seasonal (pumpkin spice, maple) to offbeat (peanut marzipan, Fruity Pebbles). Other examples include Bakin' Vegan, a commercial bakery out of Richmond that makes plant-based conchas, and Calaca Coffee, a popular weekend destination operating out of a formerly abandoned parking lot in Crockett.
Calaca's José Rodríguez and Christian Soto are both of Mexican heritage but grew up in the Bay. That cultural diversity is reflected in their mini conchas made from gluten-free mochi, which adds a characteristically Asian-style chewy interior as a foil for the crunchy, sugary topping.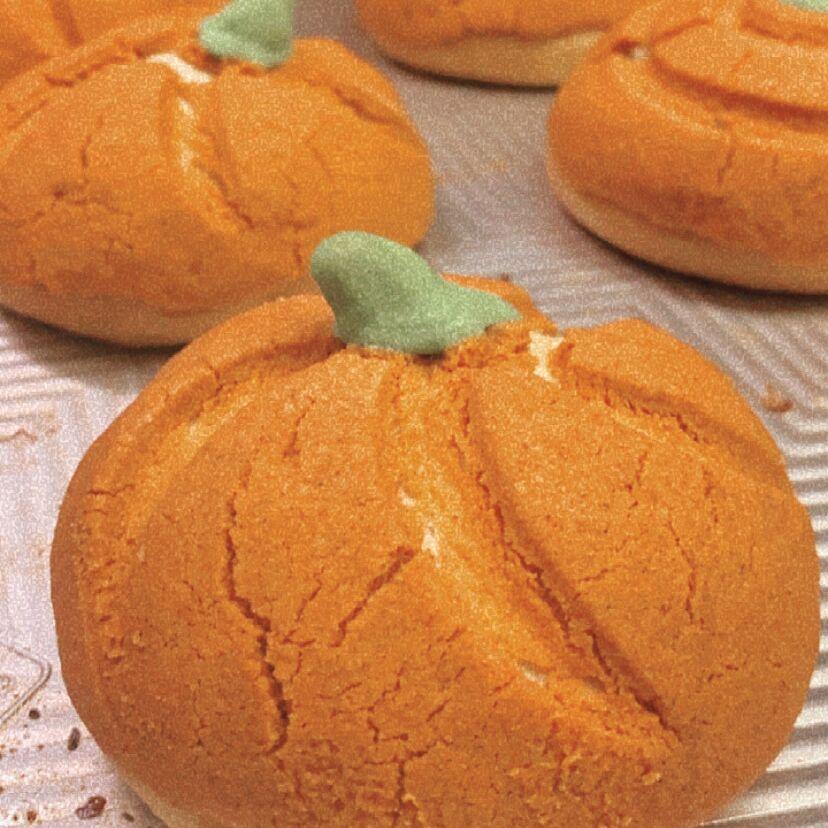 "It's that contrast that people really enjoy," notes Rodríguez. "We wanted to be true to ourselves and our Mexican roots, but the Bay Area is this melting pot, so we wanted to mix it."
While the range of flavors continues to expand, the real key to 
a superior concha is deceptively simple, says Marc Arroyo, owner of Pittsburg's La Flor de Mexico. Much like a doughnut, conchas are best enjoyed "fresh and warm out of the oven within the first 20 minutes." In 2019, Arroyo returned his family's bakery to its longtime former location in downtown Pittsburg, where he's 
continued their tradition of using honest ingredients—fresh eggs, cane sugar, Dutch cacao—and time-honored techniques that date back to his great-uncle's bakery in Mexico.
"Egg, sugar, yeast, butter, vanilla, flour; figure out the timing and temperature and proofing, let the dough rise, and put them in the oven," he explains. "It's not complicated. But we're baking them fresh almost all day, and we make them with the best quality that we can make them."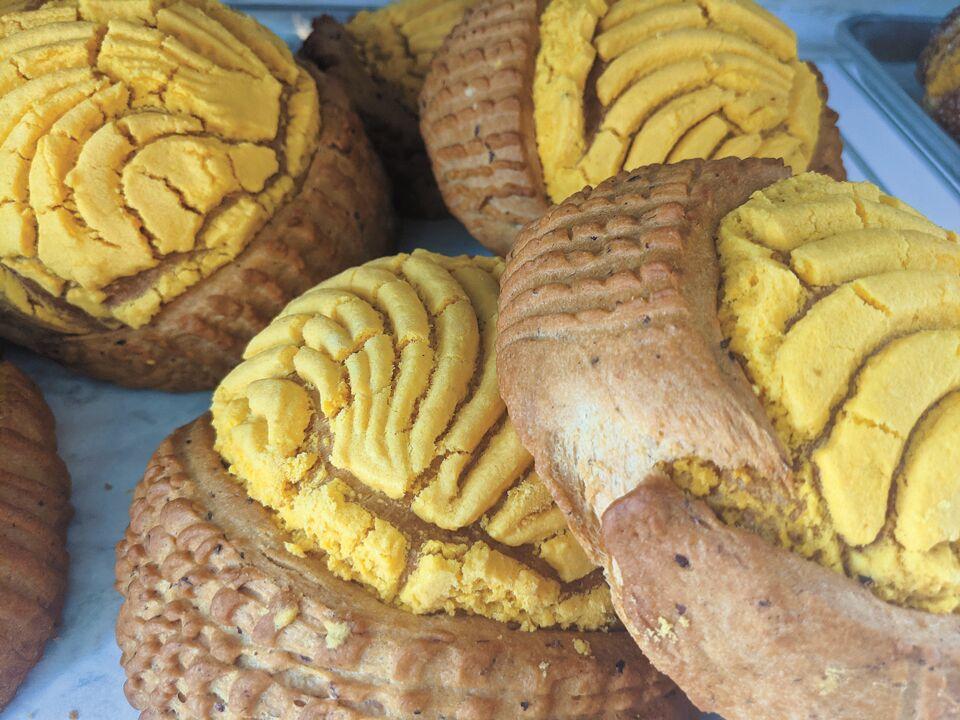 Check out these four spins on the concha available across the East Bay.
Traditional
La Flor de Mexico, Pittsburg
Marc Arroyo runs his parents' longtime bakery offering traditional concha flavors—vanilla, chocolate, strawberry—with the same commitment to quality and freshness that dates back to his great-uncle's panadería in Mexico. 
755 Railroad Ave., Pittsburg, (925) 267-9981.
Asian
Calaca Coffee, Crockett
José Rodríguez and Christian Soto's mini mochi conchas are made with gluten-free rice flour and have a chewy 
interior. Note: the duo has been tweaking the recipe in order to scale up production—meaning they may not 
be available as of press time. 649 Loring Ave., Crockett, (510) 937-0510, calacacoffee.com. Follow on Instagram 
@calacacoffee.
Specialty
Flour and Butter, various locations
Self-taught baker Nayeli Gonzalez offers traditional 
"conchitas" at locations from Brentwood to Oakland, 
in addition to a range of specialty flavors, including 
Mexican chocolate, matcha, pumpkin spice, Oreo, 
and even Fruity Pebbles. Follow on Instagram 
@_flour_n_butter.
Vegan
Bakin' Vegan, Richmond
Owner Julissa Viveros makes vegan spins on Mexican 
pan dulce to order, which include conchas in 
traditional and seasonal flavors. Follow on Instagram 
@bakin_vegan.