Tucked away on Oakland's Grand Avenue, the cozy and chic wine bar Ordinaire—so trendy that Esquire recently named it one of the 21 best bars in America—displays a blue neon sign in its window reading "natural wine."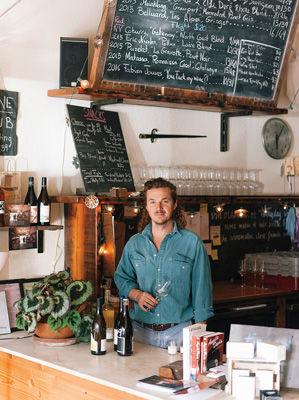 As the sign suggests, Ordinaire embraces the natural-wine movement that has taken off in the East Bay (and across the country) over the past five years. And it's really no surprise—given the increased demand for organic foods and products—that people want sustainable wine options.
Still, there is a lot of confusion about what exactly natural wine is.
"My answer to that question changes every time," says Ordinaire owner Bradford Taylor. "There's nothing cut and dry about it; natural wine is more complex, and I've learned to accept that."
Explaining "natural wine" is difficult, in part because the term has no legal definition, and there is no official certification process to ensure a vintage meets "natural" standards. However, people in the industry agree on some basic principles: Natural vino is made from organically farmed grapes and uses minimal intervention throughout the winemaking process, with no chemical enhancements. That includes little to no sulfur, a preservative added to the vast majority of wines to stabilize them and prevent oxidation.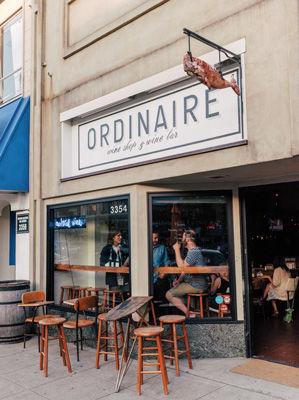 The lack of sulfur and other chemicals is thought to make natural wine healthier—and less likely to induce a hangover. Fans also rave about its expressiveness and bright acidity in tasting notes.
"With natural wine, it's going to be different every time because it's not being messed with in order to taste the same as a preconceived idea," Taylor says. "Natural wine is alive. There's a certain energy to it that doesn't exist in conventional wine."
Taylor opened Ordinaire after falling in love with vin naturel while living in France. "In Paris, the natural-wine crowd was different than those into conventional wine," he says. "They were more down-to-earth, with no pretentiousness, and the wine shops had very close relationships with winemakers."
He strove to give Ordinaire that same kind of accessibility. Despite the bar's hip factor, there is no snobbery among the staff, who have a deep knowledge of each bottle's terroir and story.
Along with owning Ordinaire, Taylor also cofounded and started the annual natural-wine fair Brumaire three years ago—helping to put Oakland on the map as a hub for natural wines. The event in March featured 50 American and European winemakers and drew 500 attendees (with another 450 on the waiting list).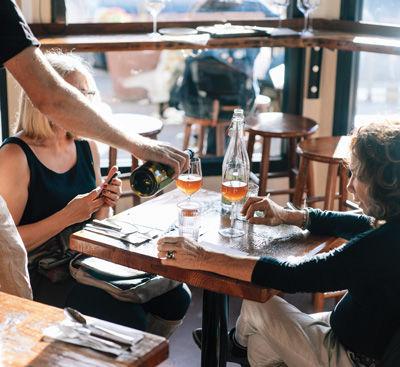 In the end, Taylor believes natural wine reflects the fundamentals of winemaking, returning vino to the way it aged and tasted before it became mass-produced. ordinairewine.com.
Natural Wine Hot Spots
Explore the trend at these other vino venues.
Donkey and Goat Winery
This family-owned urban winery sources grapes from sustainable and biodynamic vineyards in the Sierra Nevada, Mendocino, and Napa regions. Enjoy a glass or bottle of Chardonnay, Pinot Noir, or Rhône varietals on the tasting room's spacious patio. Berkeley, donkeyand​goat.com.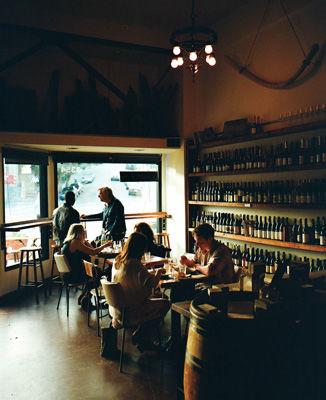 Minimo
At this neighborhood wine shop—whose name means "minimal" in Italian—you'll find wines from small-production and family-owned wineries that use sustainable practices. Located in an airy, industrial building in Jack London Square, Minimo offers themed flights on Wednesday evenings and most of the day on Saturdays. Oakland, minimowine.com.
The Punchdown
The East Bay's first natural-wine bar specializes in wines from around the world including Georgia, Australia, and Spain. Choose a curated flight, and pair your vino with cheese, charcuterie, or the nightly dinner offering. Oakland, punchdownwine.com.
Starline Social Club
Housed in a renovated space built in 1983, this multiuse venue features a lounge, kitchen, and full bar. As a little-known bonus, it boasts one of the most extensive and well-curated natural-wine lists in the Bay Area. Oakland, starlinesocialclub.com.