It wasn't so long ago that boba tea was considered 
an "exotic" treat around these parts. With that 
Taiwanese import having long since achieved mainstream status (ask your kids), the East Bay's options for Asian-inspired sweets have only become more adventurous. Here are four fun examples—and where you can find them.
Rolled Ice Cream
Also known as stir-fried ice cream, this treat is mesmerizingly made to order by freezing liquid ice cream mix on an "ice pan" (think the opposite of a flat crepe griddle) cooled to well below freezing. These frozen sheets of ice cream are then scraped off the pan into rolls, stacked a half-dozen or so at a time in a cup, and covered with toppings of your choice—from strawberries and bananas, to red bean and mochi, to roasted marshmallows and chocolate sauce.
Origin: Thailand
Try here: Boileroom, Berkeley; Chalogy, Walnut Creek; Icicles, Pleasanton.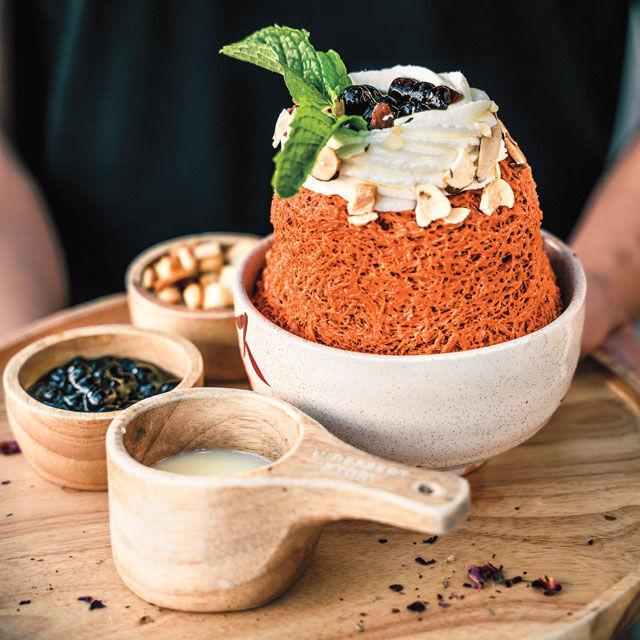 Shaved Snow
Not to be confused with Hawaiian shaved ice, this wonderfully picturesque creation puts the delicate in delicacy. Shaved snow has a unique texture in that it's shaved into weaving, rolling ribbons of cool, refreshing, feathery deliciousness, with the ice itself often infused (or entirely composed of) milk, sugar, and fruit. Add toppings to make it as light or as decadent as you'd like.
Origin: Taiwan
Try here: Ice Monster, Walnut Creek; Snowflake, Pleasanton; Taiwan 
Bento, Oakland; U :Dessert Story, Berkeley.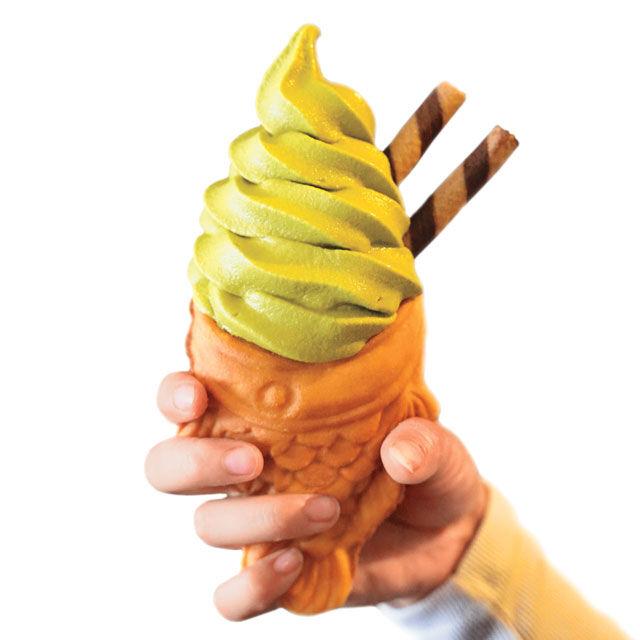 Taiyaki
These waffle-like fish-shaped cakes filled with red bean paste are a beloved national treat and street-food staple in Japan. Stateside, they've become better known in the form of a soft-serve ice cream cone—also filled with red bean paste and shaped like a fish (Japanese red sea bream, to be specific). You can stick with the theme by filling that fish-cone mouth with flavors such as green tea, black sesame, Thai ice tea, and purple yam.
Origin: Japan
Try here: Uji Time, Berkeley, Pleasanton and Newark; Amausaan Uji Matcha, Berkeley.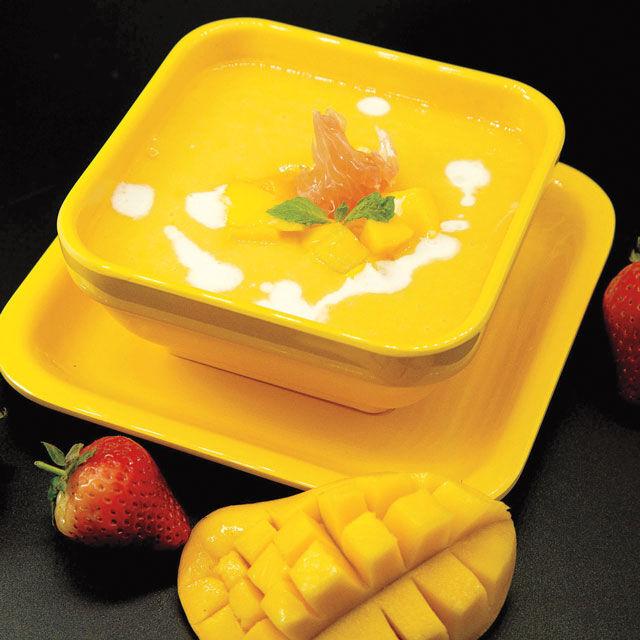 Mango Pudding
Characterized by a soft, luscious, creamy texture and sweet-tart flavor profile, this addictively refreshing treat is a dim sum dessert staple. Recently, it's been appearing 
as a star attraction on its own merits, especially on the menus of a handful of Hong Kong-style fusion cafés that have popped up across the East Bay in the last few years.
Origin: Hong Kong
Try here: UC Dessert, Oakland; Hui Lau Shan, Berkeley; Shooting Star Café, Oakland; Baby Café, Emeryville, Oakland, Hayward and Union City.