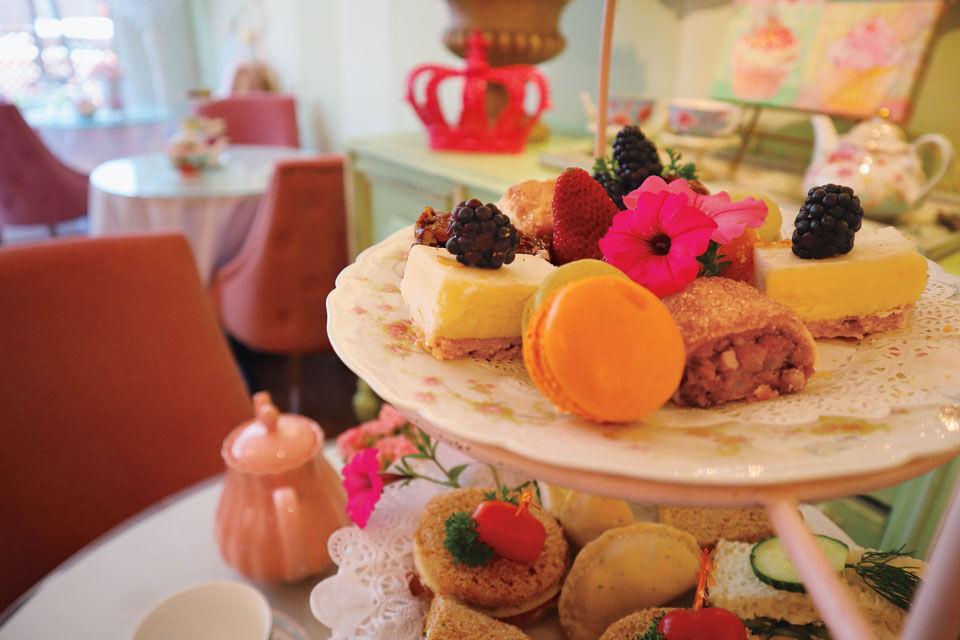 Whether you want to start the new year by detoxing or indulging, there's a tea for that—and a teahouse in the East Bay where you can sit and sip.
When world-traveling tea lover Gabby Agheli opened the RoyalTea Garden, just off Pleasanton's Main Street next to her family's Baci Bistro and Bar, one big goal was to ensure that customers did not leave hungry. So in addition to offering more than 100 teas, she hired a Parisian chef to develop a seasonally changing menu of fresh and filling bites.
The tiered trays are loaded with not only classic tea sandwiches and sweets but also luxurious savories such as crab cakes, beef Wellington, and deep-fried prawns. You can indulge during one of three daily seatings in the Victorian dining room.
"You literally feel like royalty when you come here," says Agheli.
Young kids can feel similarly pampered at Dainteas in Concord, with its bright-blue tea parlor boasting whimsically mismatched fine china, a playhouse, and a selection of fancy hats on loan, and at Pretty Tea Parties and Events in Walnut Creek, which hosts "Princess" teas amid vintage French decor and provides a choice of ball gowns for dancing.
For something more tea-forward, check out Blue Willow Teaspot in Berkeley, which pours ethically produced teas from Japan, China, and Taiwan in a minimalist shop that also has a reservable Japanese tea space with tatami mats, or Malaya Tea Room in Alameda, which offers traditional British afternoon tea service infused with Malaysian flavors (like umami meat floss), plus take-out "box" options.