Wine Tasting on Two Wheels
Grab a helmet, gather up your cycling mates, and take a picturesque nine-mile ride through Livermore Valley's gorgeous vineyards for a memorable—and tasty—vino experience. (But remember to watch your intake so you bike safely and responsibly.)
By Eric Henry
11:00 A.M. Sycamore Grove Park
Start your journey at Sycamore Grove Park. Park in the lot, and pay the $7 cash-only parking fee. Exit the parking lot, and make a right onto the trail that runs along Wetmore Road. You're on your way to wine. larpd.org.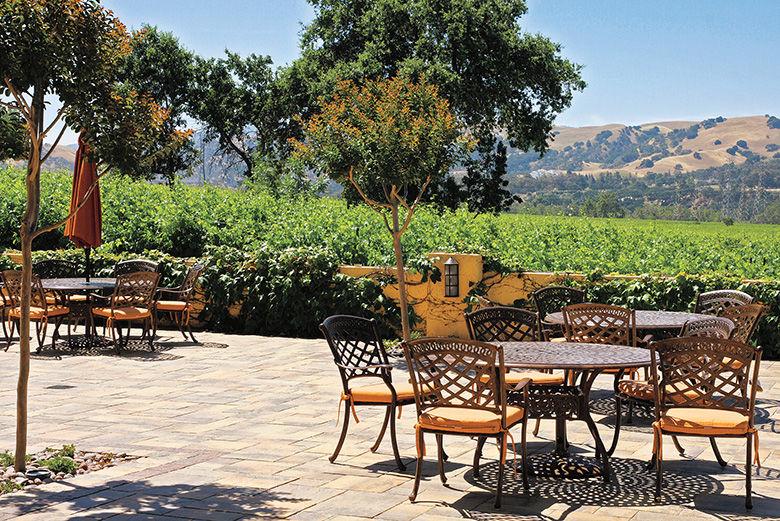 11:30 A.M. Las Positas Vineyards
Your first place to sip is just a few minutes down the trail. The beautiful grounds, accented by a large oak tree and expansive patio, will be hard to miss on your left. Cross the street into the boutique winery, which offers a variety of reds and whites to enjoy in the tasting room or out on the patio.
Sip: 2013 Estate Barbera. Full-bodied yet smooth, with flavors of raspberry and cherry, and just the right kick of spice, Barberas can be hard to find, especially ones this good. laspositasvineyards.com.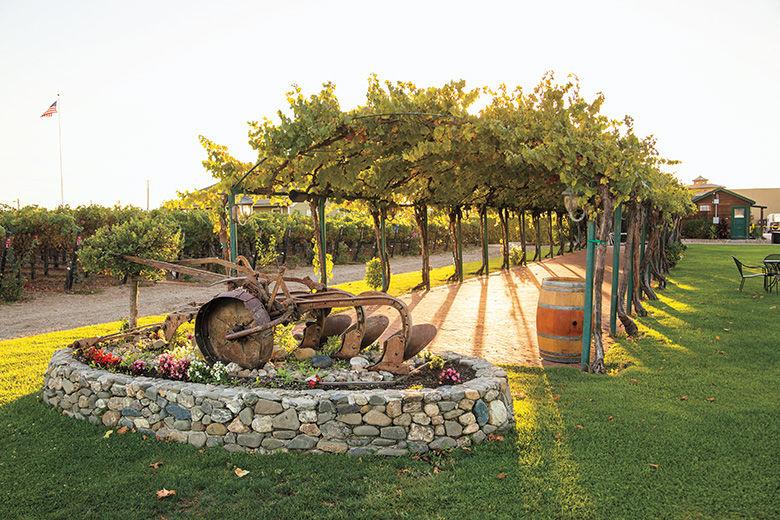 1:00 p.m. Concannon Vineyard
Continue left on the trail, cross Arroyo Road at the intersection, and follow the path roughly 15 minutes to Concannon. Grab tasty bites at Underdog Wine Bar and sample wines in the tasting room, where you'll discover why Jim Concannon is known as the "Father of Petite Sirah."
Sip: 2013 Reserve Petite Sirah Nina's Cuvée. With hints of blackberry, this earthy wine highlights the flavor of Livermore Valley. concannonvineyard.com.
2:30 p.M. Page Mill Winery
Head back on the trail in the direction you came. A short ride away is stone-walled Page Mill Winery. The gravel drive leads to the tasting room, where you'll find an extensive menu of wines and a covered outdoor patio for open-air sipping.
Sip: 2014 Angela's Cuvée. With flavors of strawberry and citrus, this Grenache rose is the perfect way to cool down on an afternoon bike ride. pagemillwinery.com.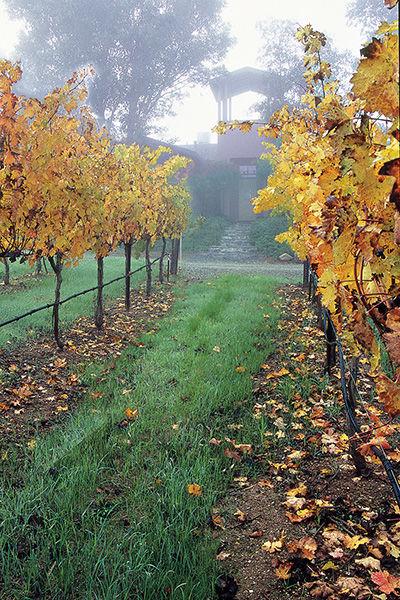 4:00 p.M. Rodrigue Molyneaux Winery
Follow the trail back toward Sycamore Grove Park. (Ride along Wente Street to stay on the correct path.) Just before the route turns left, stay straight on Marina Avenue for a short jaunt to Rodrigue Molyneaux Winery. Ride up to the tasting room, where you can relax with Italian and Bordeaux-style wines.
Sip: 2012 Mont Rouge. Cherry, blackberry, and licorice make this delightful Bordeaux-style blend a must-try. rmwinery.com.
6:00 p.m. Sauced BBQ and Spirits
After a day of wine and cycling, head downtown to lively Sauced BBQ and Spirits. Grab a spot on the patio or a bistro table to listen to live music on Friday and Saturday nights, and chow down on brisket, pulled pork, and a giant tray of nachos. If you're wined out, opt for a Sauced Brewing Co. beer to quench your thirst. saucedbbqandspirits.com.
Need a bike for the day?
Livermore Cyclery has you covered, with bike rentals, helmets, and even car racks (installed by the pros at the shop). Call in advance to set up your adventure. livermorecyclery.com.
A Drive Through Livermore Valley
Spend a day exploring Livermore Valley's bucolic wine country by car—far from the throngs of thirsty tourists and traffic jams you might find in Napa. Picturesque roads? Check. Easy-to-navigate region? You bet. An intimate and relaxing wine-tasting experience? Livermore Valley's got it all. Bring along your sweetheart or some friends for a leisurely day of visiting wineries. Make sure to leave plenty of room in the car to stock up on all your favorite vintages—straight from the source.
by Alejandra Saragoza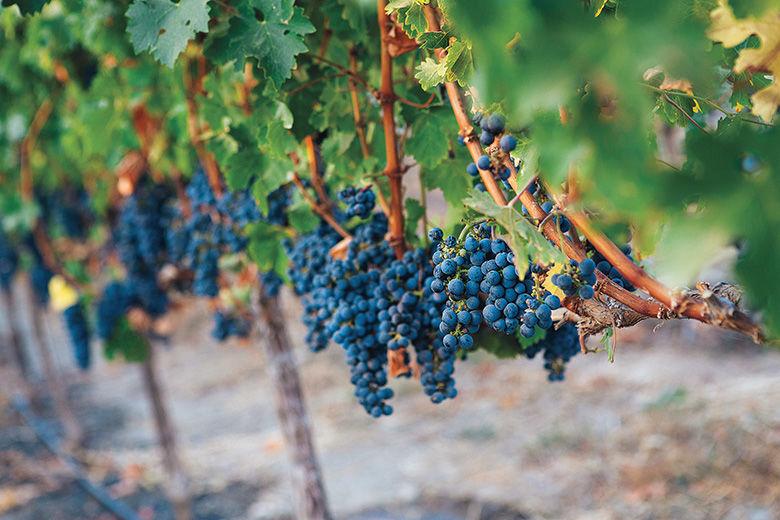 11:00 a.m. The Winemakers Studio at Wente Vineyards
Renowned for its world-class wines, the iconic Wente Vineyards also offers interactive workshops at The Winemakers Studio on Tesla Road. In this chic space, educators walk guests through a tasting experience featuring studio-exclusive wines. But the real fun takes place in the backroom, where you can play vintner for a day with the Winemakers Blending Experience class. Take a seat at the wooden community table, where an instructor guides you through samples of wine from seven different estate blocks, evaluating their aroma, flavor, body, and acidity. Then, blend, label, and cork your own bottle to take home.
Extra credit: Continue your viticultural education by signing up for the Wine Aroma Discovery seminar, Black Glass Blind Tasting class, or Wine and Cheese Pairing class. wentevineyards.com, wentewinemakers.com.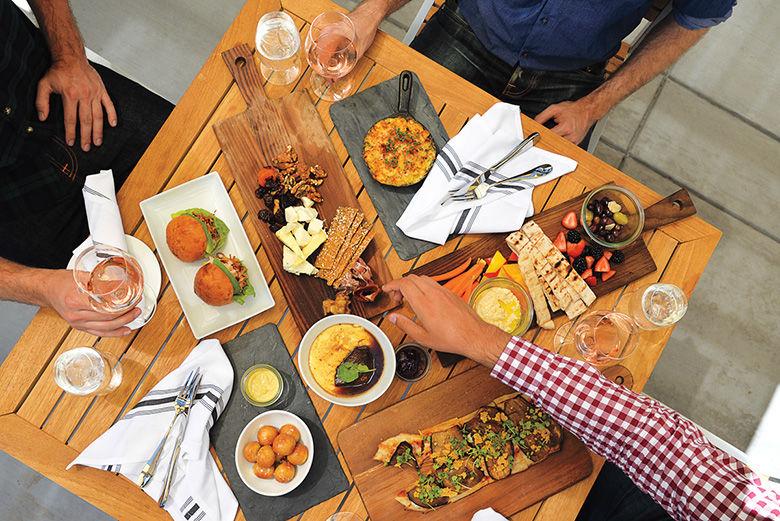 1:00 p.m. Murrieta's Well
This sophisticated estate has an intriguing history that pays homage to Joaquin Murrieta, a bandito who discovered an artesian well here in the 1800s. Murrieta's Well also honors the vision of Louis Mel, who purchased the land in 1884 and planted cuttings from the famed Château d'Yquem and Château Margaux vineyards in France. (The descendants of those vines still grow on the estate today.) The recently remodeled tasting room preserves the winery's history, displaying original timber beams and historic photos. Savor estate-sourced wines, and munch on flatbreads made by the in-house culinary team for a late lunch.
Buy: The Spur 2013. This blend of Petite Sirah and Bordeaux boasts aromas of black cherry, oak, and spice. murrietaswell.com.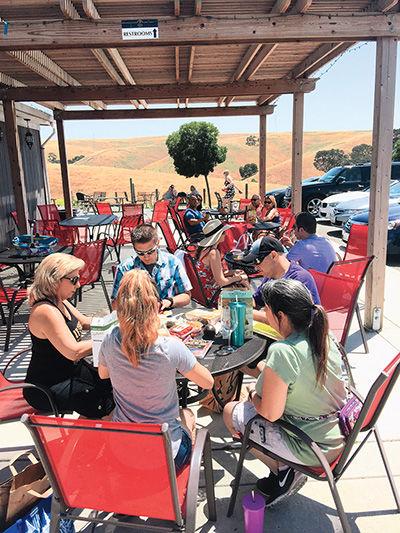 3:00 p.m. 3 Steves Winery
Drive about four miles to this popular winery owned by a trio of friends who, yes, are all named Steve. Perched on a hillside with 360-degree views of Livermore Valley, the boutique winery offers award-winning wines that are as delightful as the Steves behind the bar. There's a wall of San Francisco 49ers paraphernalia to peruse between tastes and a cozy patio where you can sit back and drink in the view.
Buy: The 2014 Interino. This robust blend of Cabernet, Carmenère, Malbec, and Syrah incorporates grapes from Chile's Cachapoal Valley. 3steveswinery.com.
4:30 p.m. Eckert Estate Winery/Artisan Spirits Distillery
Sneak in one last tasting at this spot tucked away in an unassuming building, in a court off South Vasco Road. Inside, you'll be treated to a unique tasting experience: Eckert Estate is the only Livermore winery that doubles as a distillery. In addition to award-winning blends and lesser-known varietals, there's an array of spirits available for sampling, including vodka, gin, brandy, and absinthe.
Buy: The orange spice brandy. This sweet liqueur, created by infusing orange peel and mulling spices (cinnamon, allspice, and cloves) in neutral spirits, makes a perfect holiday treat. eckertestate.com, artisanspiritsbrandyworks.com.
6:00 p.m. Uncle Yu's at the Vineyard
Drive downtown for dinner at Uncle Yu's at the Vineyard, a gourmet Chinese restaurant that will leave you in foodie bliss. The Mongolian
beef with tender wagyu is a burst of flavor, and the prawns with honey walnuts are a rich treat; make sure to ask the sommelier for the perfect glass of wine to pair with your meal. The modern decor invites guests to sit back and indulge. Reservations are recommended. uncleyusvineyard.com.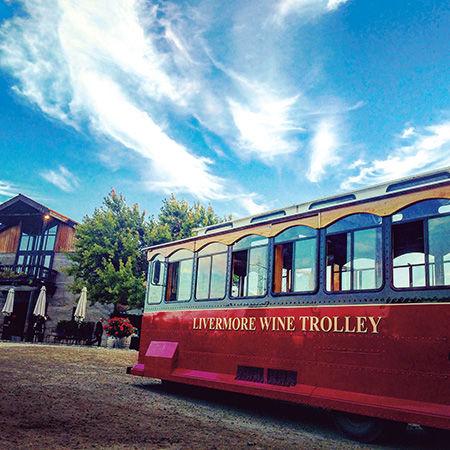 Hop on the Trolley
Looking for a great day of wine tasting without the need for a designated driver? Grab some friends, and take a ride on the Livermore Wine Trolley, which includes tastings at a rotating list of four wineries, a catered lunch, and best of all, worry-free transportation. Whether you're celebrating a birthday, an
engagement, or just because, the trolley is a wine country party on four wheels.
By Lauren Bonney
9:30 A.M. The Riata Diner and Tavern
We fueled up at The Riata Diner and Tavern, a local haunt filled with rodeo memorabilia recalling Livermore's Wild West past. The restaurant offers hearty breakfast plates, including Riata's Signature Mexican Benedict made with chorizo and spicy house-made chipotle hollandaise. theriata.com.

10:45 A.M. Trolley Pick Up
We hopped on board the trolley at its stop in downtown Livermore—joining a birthday group and a bachelorette party—ready for a day of fun and wine tasting. livermorewinetrolley.com.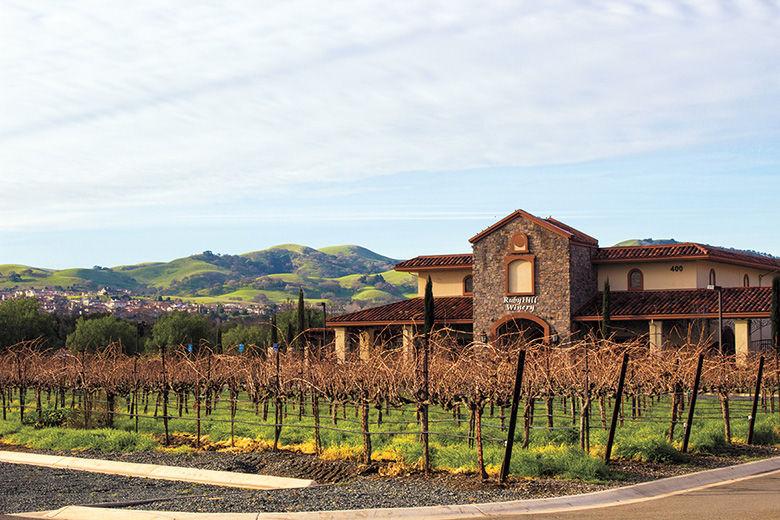 Wine Stop #1 Ruby Hill Winery
To set the mood, our driver put on some slow Motown jams. Our first stop was the scenic Ruby Hill Winery, where we were welcomed into a courtyard that overlooks fields of vines. We then explored the tasting room and perused the winery's array of boutique gifts, including canvas wine flasks and specialty sets of cheese knives.
Sip: 2013 Reserve Cabernet Sauvignon. With bold flavors of black currant and black cherry, this Cab is great paired with a big meal. rubyhillwinery.net.
Wine Stop #2 Dante Robere Vineyards
With Top 40 hits playing over the sound system, we were off to the next stop. Dante Robere's elegant tasting room offered our group a choice of two different flights: One featured all reds, highlighting its Syrahs and a port; the other included a medley of red blends and a refreshing Cuvée and Chardonnay.
We also enjoyed a catered lunch from Ofelia's Kitchen. (Lunch is provided by Wente's Wood Fire Kitchen on Sunday tours.) We ate on the winery's patio, basking in the serene view of Sycamore Grove Park.
Sip: 2014 Chardonnay. Aged to perfection in French oak and stainless steel, this white boasts crisp, fruity flavors. danterobere.com.
Wine Stop #3 Fenestra Winery
We sang along to Bruno Mars' infectious "Uptown Funk," as our driver escorted us to Fenestra Winery. We passed through open barn doors to the rustic tasting room with stacked barrels of aging wine, then brought our glasses outside, lounging under the shade of the winery's huge oak trees.
Sip: 2010 Tempranillo, Lodi. With flavors of plum and clove, this full-bodied wine goes well with everything from cheese to Kalua pork. fenestrawinery.com.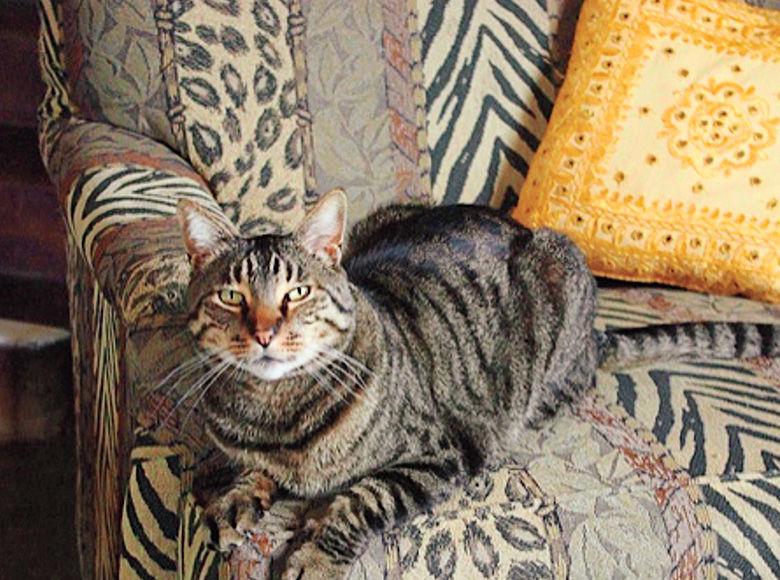 Wine Stop #4 Tenuta Vineyards
As Journey's "Don't Stop Believin' " blasted over the speakers and everyone on board sang at the top of their lungs, the trolley took off for Tenuta Vineyards. The casual Tuscan villa–styled tasting room, which also offers flights of craft beer, features a breathtaking view of the valley. While sampling the wine, we took turns saying hi to Butters, the winery's cat.
Sip: 2012 Estate Pinot Noir. Aged in French oak, this Pinot has soft tannins with just a touch of fruit. tenutawinery.com.
4:45 p.M. Trolley Drop-Off and Beer Baron
On the ride back downtown, triumphant '80s rock anthems played while everyone danced, sang, or tapped along to the beat. Once we said farewell, we stopped by Beer Baron, one of Livermore's oldest bars. With its warm yet hip decor—including a ceiling made of undulating wood—and a selection of delicious craft beer, the bar is a great place to unwind with a brew after a long day of wine tasting. beerbaronbar.com.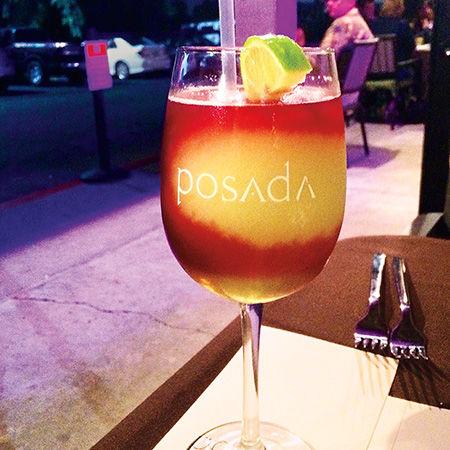 6:00 p.m. Posada
For dinner, we headed over to Posada, which reopened in August after an expansion. The hot spot now boasts a large bar area, wine lockers, and an oyster bar. What hasn't changed is the inviting atmosphere and delectable contemporary Southwestern cuisine. We chose from five different tapas—favorites included crispy lamb-and-cheese flautas and blue-corn pancakes piled high with braised BBQ duck. Another must-try dish: the tender short ribs smothered in a vibrant mole sauce that is infused with blackberries and Cabernet Sauvignon. posadarestaurant.com.
Wine Country Fun
Your wine-tasting trip doesn't have to end at the wineries. Here are a few great ways to pair vino and fun in Livermore.
Bocce
Roll your way to victory at Campo di Bocce. Living up to its name, this Italian restaurant boasts eight bocce ball courts; try your hand at the leisurely game while sipping on some
of Livermore's finest wines. Reservations are recommended. campodibocce.com.
Paint Night
Paint a masterpiece at Pinot's Palette, where local artists guide you through a unique painting for each class. Wine is available for purchase by the glass or bottle in case you need some liquid inspiration. pinotspalette.com/livermore.
Movies
At Vine Cinema and Alehouse, dinner and a movie has never been so easy. Catch the latest indie hit, or experience a classic all over again at the two-screen cinema, pairing your screening with a perfect glass of wine and food made at the theater or the Zephyr Grill and Bar next door. Come early to grab a seat on one of the theater's comfy couches. vinecinema.com.
Live Music
Featuring live jazz along with blues, funk, and more, Double Barrel Wine Bar is a must-visit for music and wine lovers. Or head over to Swirl on the Square and catch some rock 'n' roll. For the late-night music fan, Sanctuary Ultra Lounge keeps the beat going into the wee weekend hours with some of the best DJs in the Bay Area. doublebarrelwinebar.com, swirlonthesq.com, sanctuaryultralounge.com. —Casey Cantrell
Rising Winemaker: Collin Cranor
At 30, self-taught winemaker Collin Cranor has made a name for himself, founding Nottingham Cellars and expanding the award-winning winery from 500 cases to 12,000. Here, he shares his thoughts on winemaking in Livermore Valley.
Q: How did you begin your journey in winemaking?
A: I was a journeyman glazier out of high school. When the recession hit, I started out part- time in the wine business. I enjoyed it, so I decided to stick with winemaking full-time.
Q: How did you gain respect as a young winemaker?
A: As long as you're trying to make good wine, you're taken seriously. Now that I'm 10 years into it, I'm happy to be part of the movement instead of just learning from those who have done it longer than me.
Q: What do you wish people knew about the wine-making process?
A: It all starts in the vineyard. You can turn great fruit into terrible wine, but you can't turn terrible grapes into good wine.
Q: What helps you stand out?
A: I am not classically trained. I learned by following others and networking. I came in with a fresh perspective, so I'm able to think more creatively about winemaking.
Q: Do you have a favorite wine that you've made?
A: Our winery makes so many different varietals; I'm like a kid in a candy store.
Q: What drives you now?
A: I always want to try new things and get better. I want to see Livermore Valley get the recognition it deserves.
—Laura Hoover