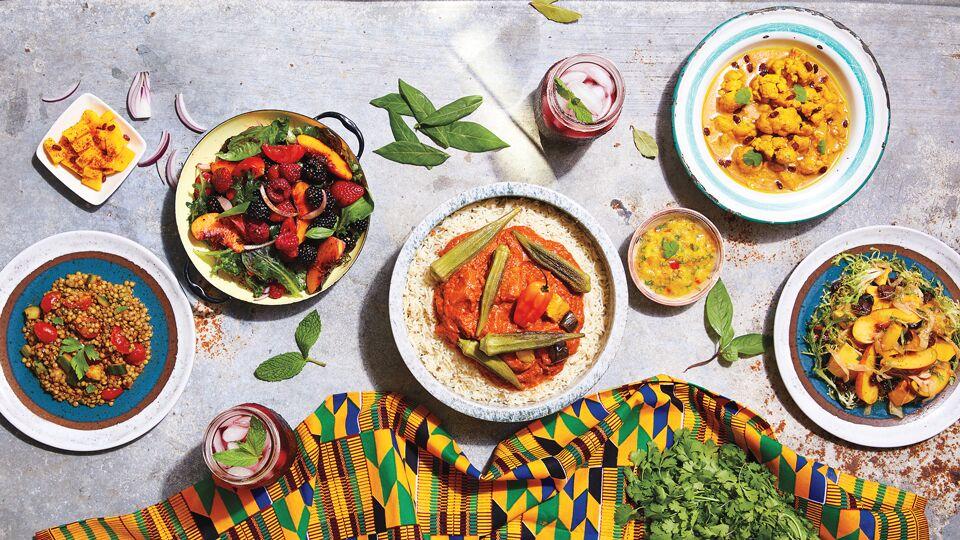 Let's face it: Lamorinda isn't known as a hotbed for ethnic eats. While it's an unfairly broad brush—the region is home to many wonderful purveyors of Peruvian, Chinese, Thai, and more—the diversity of culinary options found in denser parts of the Bay simply doesn't exist.
For Semira Moslem, who grew up in New York City and lived in San Francisco for eight years, that was an unavoidable trade-off when she moved with her family to Lafayette three years ago.
"I love eating. I just love food. Whether it's a Michelin-starred restaurant or a hole in the wall—I don't discriminate," she says. "But it's hard to find diverse foods in this area. On date nights or for fun events, we always ended up in San Francisco or Oakland."
As an Iranian American, she appreciated the vital role that food played in her cultural and spiritual life—and she found that it often provided an educational lens into other ethnicities and cultures. "You learn so much through food," she says.
It was that life experience that laid the foundation for Sparkles 
and Joy, a subscription meal service she runs out of Lafayette that 
delivers mostly to the Lamorinda area. The eclectic meals—offered on 
a weekly opt-in or opt-out basis—are prepared by a rotating selection 
of artisanal chefs with an emphasis on women of color. This means 
subscribers have the opportunity to sample everything from Nepalese momos to Nigerian puff-puffs.
The biggest name to sign to date is Reem Assil, whose eponymous Palestinian bakery in Oakland's Fruitvale district has drawn national acclaim. However, Moslem takes the most satisfaction in uncovering and spotlighting lower-profile chefs who specialize in harder-to-find, palate-stretching cuisines.
As might be expected, feedback has been all over the map. "The spices are different and can be unfamiliar," she says, "so with the same meal, people can either love it or hate it."
It's why as part of each delivery, Moslem goes out of her way 
to supply background stories for each chef, sometimes via video 
interviews, to give context on each meal and the culture it represents.
"My goal is to not just deliver food," she adds, "but for it to 
serve as an educational experience and conversation piece for 
families at the dinner table."
For more information, go to sparklesandjoy.com.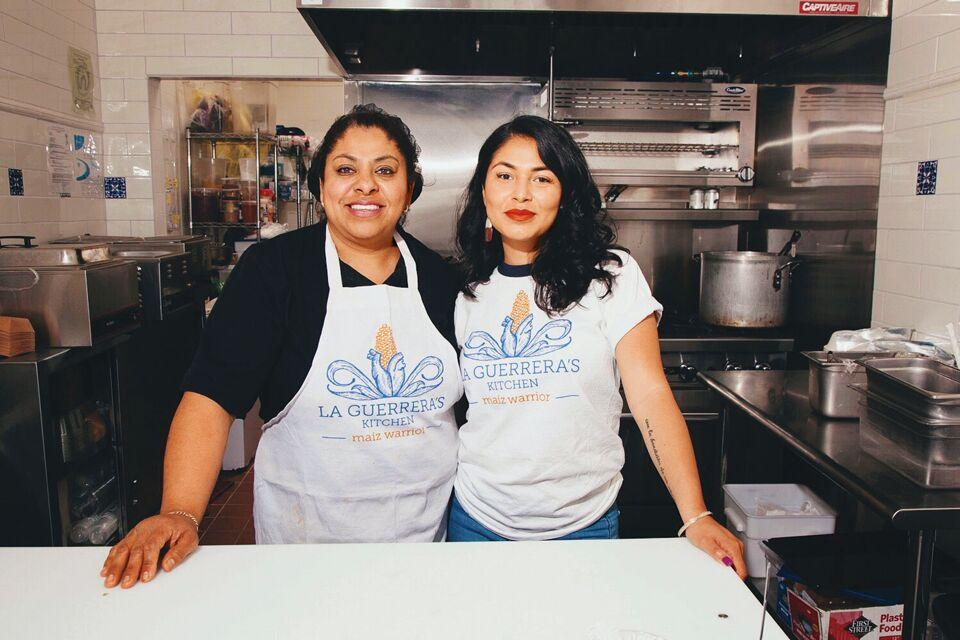 MEET A FEW OF SPARKLES AND JOY'S FEATURED CHEFS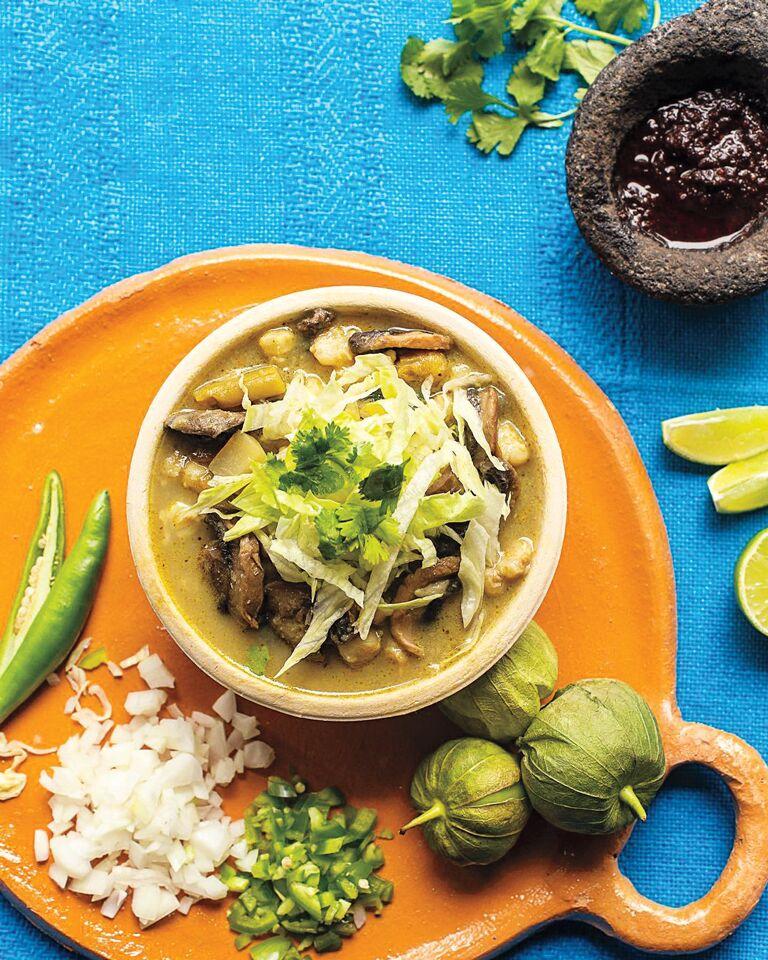 La Guerrera's Kitchen
The Oakland-based mother-daughter team behind La Guerrera's Kitchen prepares traditional family recipes from their native Guerrero, in southwestern Mexico. Specifically, they are known for their tamales, green posole stew, and barbacoa (beef slow-cooked in banana leaf).
Moslem: "Reyna [Maldonado], the daughter, is an absolute 
delight to work with. When I met her mom, Ofelia [Barajas], the chef, I could sense the love that goes into the food. They actually made our first main meal for Sparkles and Joy, and we recently brought them back as they were one of our top-rated meals. Their barbacoa is out of this world!"
Special ingredient: The self-titled "maize warriors" use only 
non-GMO corn in everything from tamales and tortillas to posole and ceviche. laguerreraskitchen.com.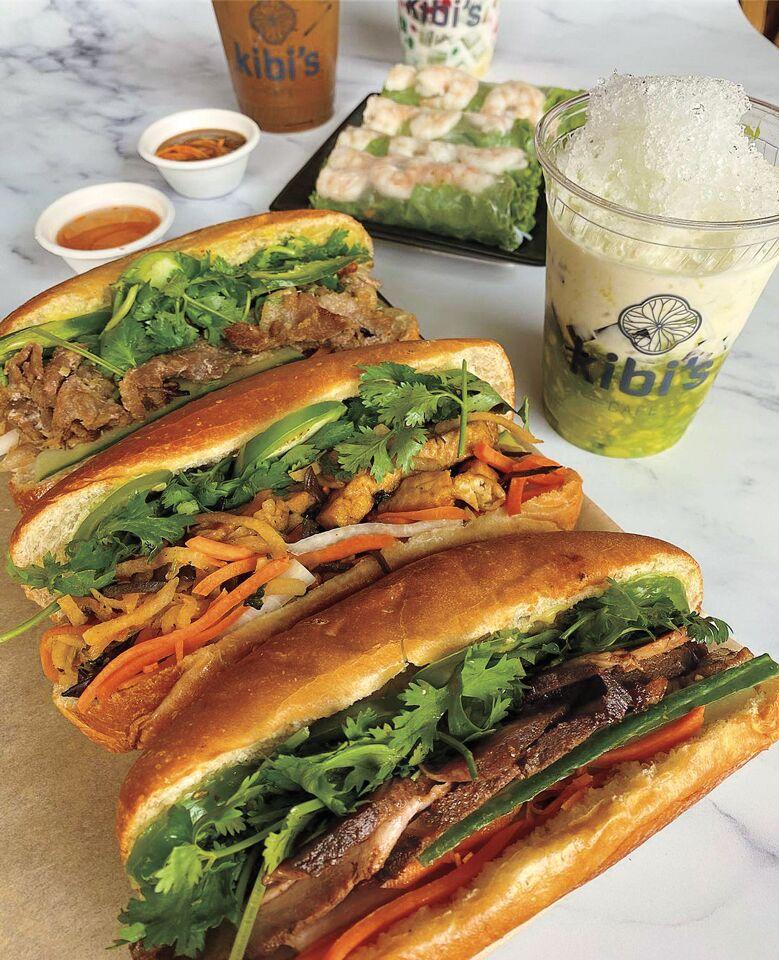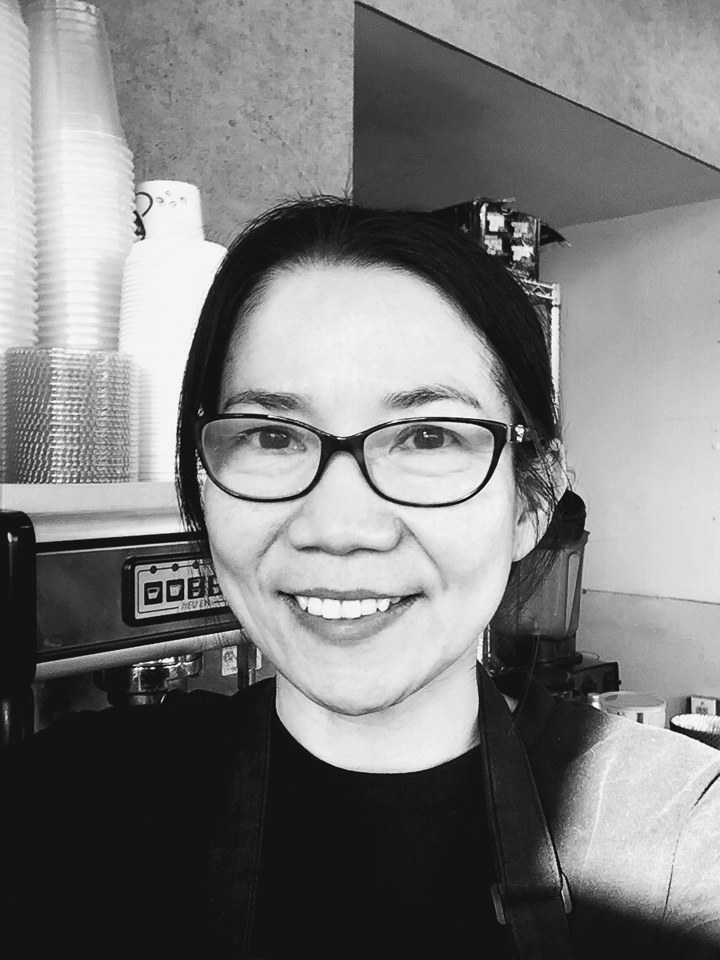 Kibi's Cafe
Hoang Ho emigrated from rural Vietnam in 2015 as a single 
mother with two children. As the granddaughter of farmers, 
she takes pride at her petite Walnut Creek café in making 
everything from the aioli and pâté in her banh mi sandwiches 
to the dipping sauce and pickled daikon in her spring rolls from scratch.
Moslem: "My husband and I stumbled upon Kibi's when doing research for banh mis. We were skeptical at first, given it was relatively new and based out of Walnut Creek, but boy, were we in for a treat. Hoang, the chef, is one of our customers' favorites. We've featured her three times in the past nine months. Her ingredients are super fresh; the tastes are super authentic—it brings me back to our travels throughout Vietnam."
Special ingredient: Ginger, lemongrass, cinnamon, star anise, and turmeric are some ingredients featured in Hoang's five-spice beef stew (bo kho) and five-spice pork (used in her banh mi), recipes she learned from her grandmother. kibiscafe.com.
Teranga
Inspired by her native Senegal, owner Nafy Flatley specializes in food and drink spiced and accented by such ingredients as peanuts, pumpkin, dates, moringa, and especially baobab in all its forms, from root to leaf. She also produces her own line of juices.
Moslem: "Chef Nafy is now part of the brand-new La Cocina food hall, along with several other chefs, based out of the Tenderloin in San Francisco. Her maafé [peanut stew] is unique and filling and not to be missed. I've also included her juices and energy bars in our online store. Her foods are packed with superfoods, and the flavors are bold—ones that you can't find on this side of the tunnel."
Special ingredient: Known as the tree of life, baobab is an 
essential part of African culture and cuisine. High in vitamin C, magnesium, potassium, calcium, and fiber, baobab is a superfood that Flatley features in much of her cooking. terangajuice.com.