When the COVID-19 shutdown hit, East Bay–based photographer Kristen Loken faced the same dilemma as many of her most loved subjects: What to do with all the free time on her hands?
"As a commercial photographer, some of my favorite clients are food people," she says, "and a lot of that work went away all of a sudden."
Rather than pivot to socially distanced family portraits or some other pandemic-friendly alternative, Loken found herself dwelling on the plight of her restaurant clients. So she decided to reach out to some of them to see if they were available for a quick photo session.
"I thought that I'd capture this moment in time as a kind of gift and also as a good way to connect with people," she recalls. "Then I started asking questions and hearing these beautiful 
stories, and it grew into something bigger."
What began as a few casual shoots to provide fodder for her newsletter turned into a whirlwind project in which she photographed and interviewed more than 100 of the Bay Area's top food purveyors, including local luminaries such as Alice Waters, David Kinch, Brandon Jew, and Tanya Holland. The 
results of Loken's seven-week odyssey culminated in Food 
People (Are the Best People), a beautiful and poignant photo book coming out December 1.
The collection of 129 intimate profiles records the experiences of restaurant folks as they've worked through a period of unprecedented challenges within the industry. While that meant documenting plenty of stress and worry, Loken also sought to capture the spirit and resilience 
of these indomitable subjects by asking what they have gained and where they are joyful.
"One of the biggest things I heard was that our craft will get us through this—there was a desire to continue getting up every day to prepare food as a way to connect with and nourish the community," says Loken. "You have to be a brave soul to open a restaurant in normal times, and to stick it out through this is really amazing."
Loken spoke with Diablo and shared some of the most memorable 
behind-the-camera stories from five East Bay food people.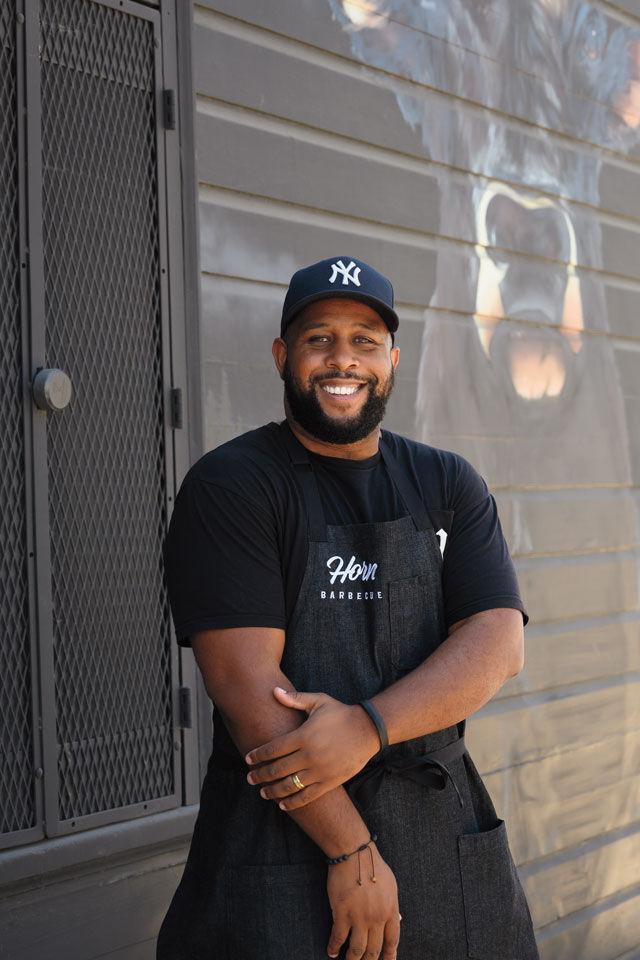 Matt Horn, Horn Barbecue, OAKLAND
"I was excited to see he had taken over Tanya [Holland's] Brown Sugar Kitchen space," Loken says. "On his website, he looks like such a tough guy, this baller smoking a cigar, but he was just the sweetest man. We chatted for 20 minutes about how he was trying to open his new restaurant, with his gorgeous daughter there the whole time. I really got to see the flip side of this man—the father, not just the pitmaster."
Loken: How has food been a part of this time, personally or professionally?
Horn: When I was doing all the pop-ups and events, I'd get home from 
those days and the last thing I'd want to do was stand in the kitchen. I found myself falling back in love with cooking during this time—and the art and craft of barbecue.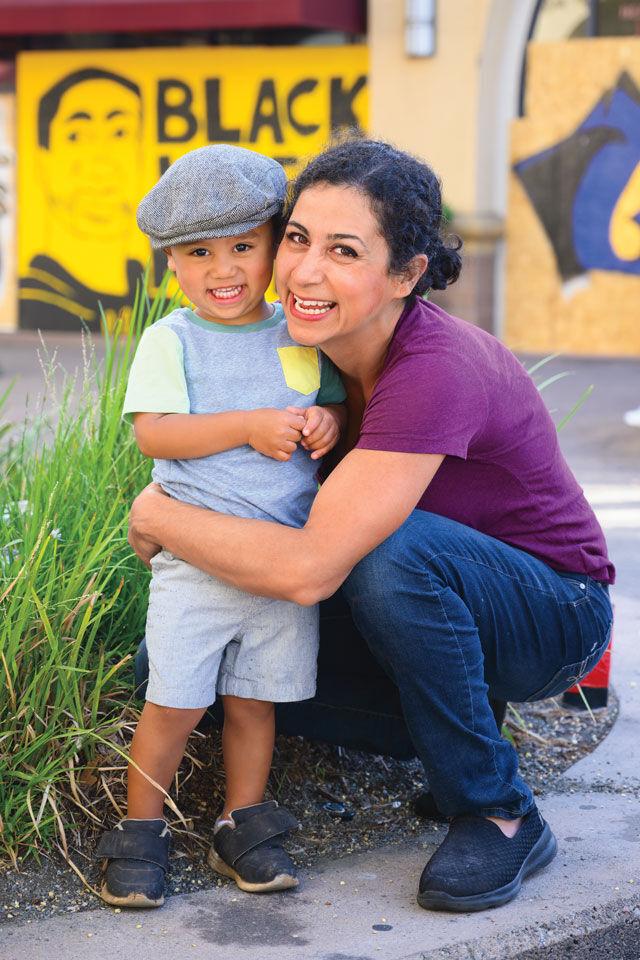 Reem Assil, Reem's California, OAKLAND
"I just adored her," Loken says. "She was so open about depression being a part of her life and an extra layer that she had to fight against. She converted her bakery to 
a commissary kitchen, and when I went 
to photograph her, she was helping pack hundreds of boxes. Suddenly her son came running around the corner … her face lit up and it was clear that it was a silver lining that she gets to spend so much more time with him. Several chefs I talked to who had young children said the same thing. They could see the difference that more time with mom and dad was making."
Loken: Can you share what you've both grieved and celebrated over the last few months?
Assil: The last four months have defined a period of both upheaval and regeneration for me, personally and professionally. I've grieved and I've celebrated. I've lost control, but gained clarity … In this pandemic, it has given me so much joy to re-bond with my employees, my family, and my culture through cooking. We went through trauma together, and we are rebuilding together.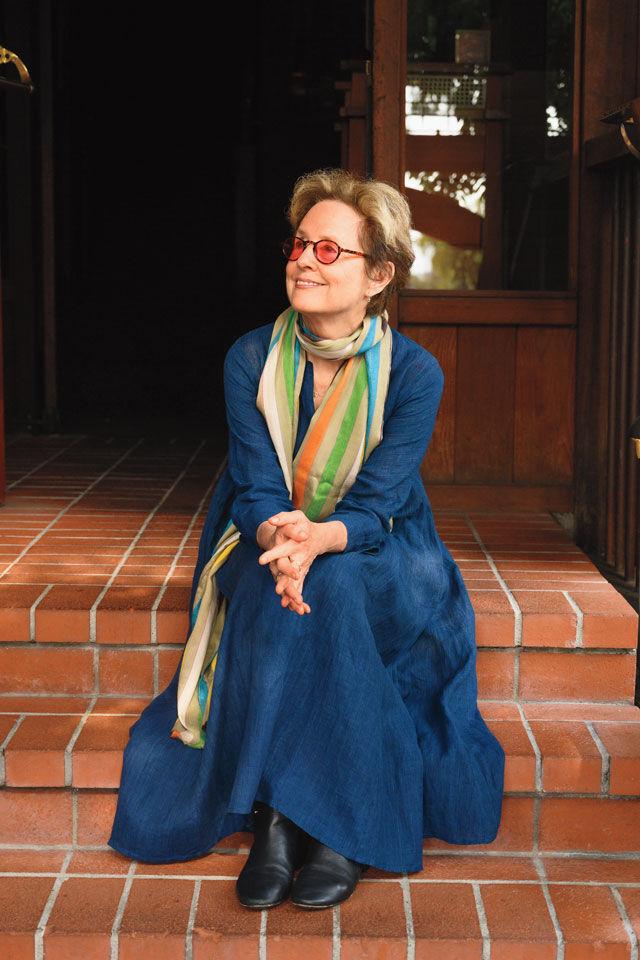 Alice Waters, Chez Panisse, BERKELEY
"The profiles started with Tanya Holland on June 23, and then Alice Waters was the last I did—those are my amazing bookends," Loken says. "I grew up in Berkeley and lived a stone's throw away from Chez Panisse. My mom owns a lot of Alice's cookbooks, and I've always had a reverence for her ethos and generosity with things like the Edible Schoolyard Project. So, it was super meaningful that she was the last person to be photographed—
I was blown away when she said yes."
Loken: Where are you joyful?
Waters: I can find happiness having my daughter here: our closeness, our love of cooking together, our love of nature, just seeing the rose come out every day, watching it and then all of a sudden, it bursts forth. I've never had the time to experience that.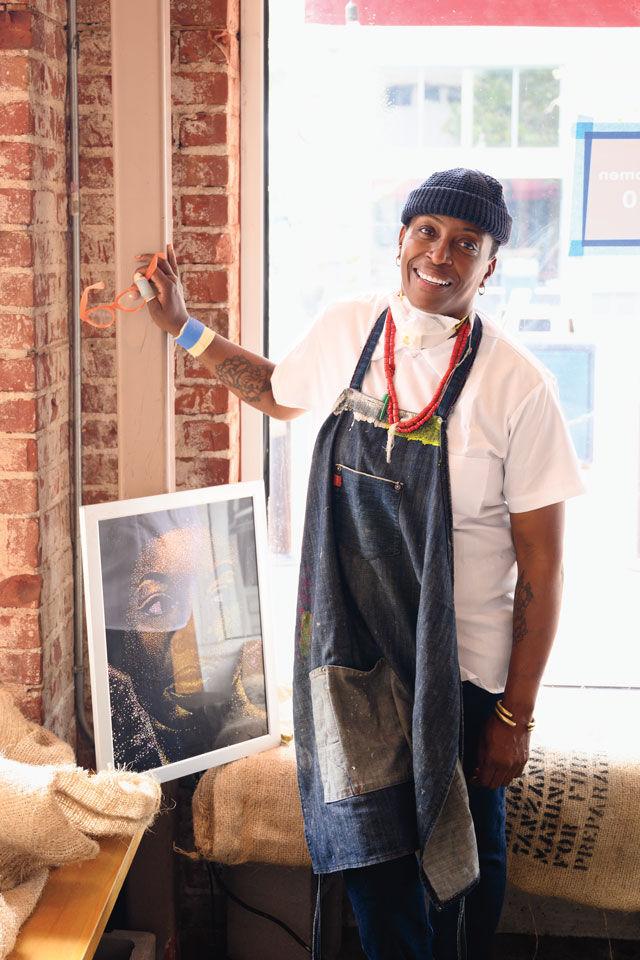 Sarah Kirnon, Miss Ollie's, OAKLAND
"Across the board, I was so touched at how honest people were when answering my questions: What are the positives and the negatives?" Loken says. "People were so vulnerable in expressing their inner worries, things like, 'What are we going to do if we run out of pivots?' Everyone except for one person: Sarah Kirnon. When I photographed her, she was blasting music in her restaurant as she was preparing meals for pickup. When I asked her about that, she just said, 'Nope, we'll get through this.' I was like, rock on. You are a bad*** lady."
Loken: Where are you joyful?
Kirnon: In my heart and in my garden, with my family and friends.
Loken: What have you gained?
Kirnon: That I can create a safe space for Black and brown folks.
Josiah Baldivino and Stevie Stacionis, Mama Oakland and Bay Grape, OAKLAND
"I photographed their whole staff at Mama, right before they had to shut down and stop selling sandwiches," Loken says. "They really wanted to include their whole crew, and it was kind of like the last supper with everyone toasting each other. It got really emotional. Then once the crew went to the other end of the restaurant, Stevie leaned onto Josiah as he looked right at me and sipped from a glass of wine. There was something about that moment."
Loken: What have you gained?
Stacionis: Time with our 3-year-old, which has been daunting and horrific and magical and righteously delightful. Also, the ability to pull the small remnants of our brave remaining teams into big top-level conversations around business strategy, financial planning, cost-benefit analysis, and more. No matter their positions or experience, 
we invited them into very frank and vulnerable conversations, to contribute and take ownership of portions of the new businesses.