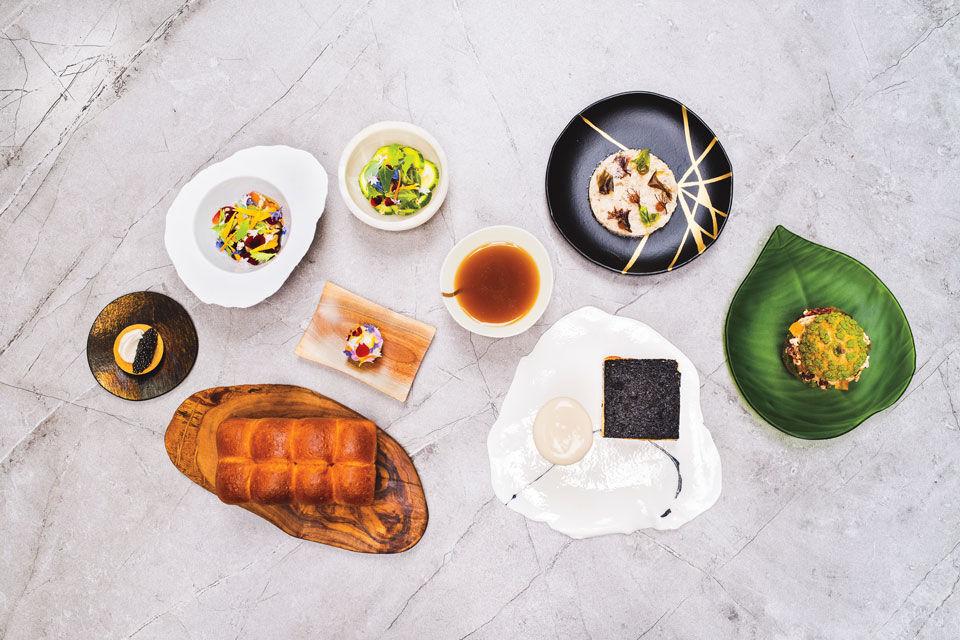 In Japan, ramen restaurants rarely serve soup to go: Rather, it's generally cooked to order and eaten on-site. And that was the concept at Angry Ramen in San Leandro, which aimed to be as authentic as possible, from the made-fresh-daily noodles to the 12-hour tonkotsu broth.
"There are many different types of noodle soups," says co-owner Tommy Kwok. "Ramen is the one that takes the most time. It requires a lot of heart."
Unfortunately, the result of all that work was getting lost in translation when the restaurant was forced to serve its ramen 
entirely in take-out form during the pandemic last year.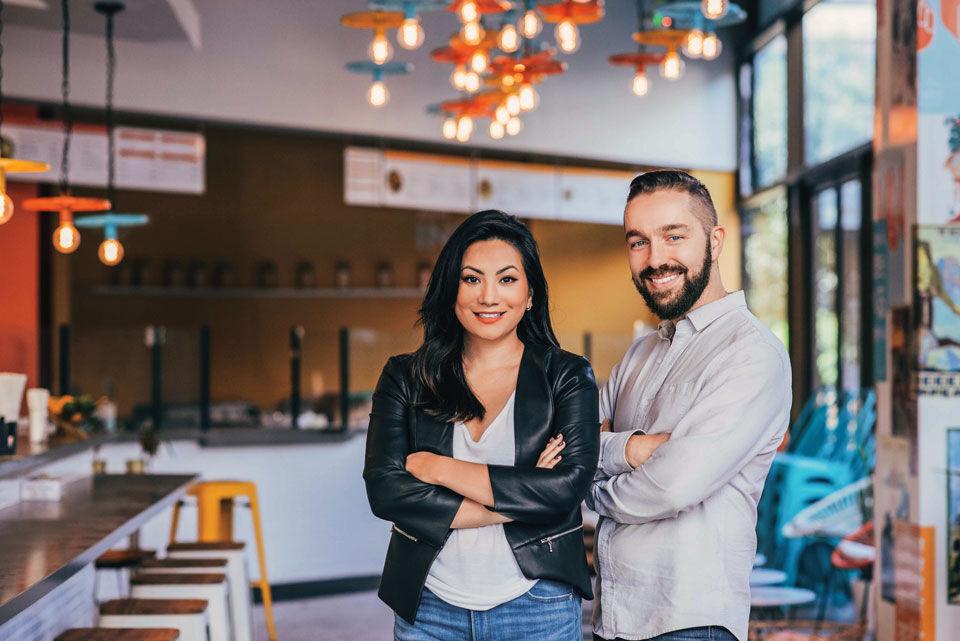 "To-go ramen is just not the way to go," he says. "You could tell the customers weren't happy—our business was failing."
Enter Feastin, a recently launched food-delivery service that 
transforms dishes from Bay Area restaurants specializing in on-site dining experiences into at-home meals. Started by Oakland-based 
husband-and-wife restaurateurs Sebastiaan Van De Rijt and 
Hannah Wagner, the service has quickly forged partnerships in the 
Bay Area by taking a boutique, restaurant-driven approach to food 
delivery. Which means diners can have everything from a DIY lobster roll kit from South San Francisco's New England Lobster Market and Eatery to a seven-course tasting menu courtesy of San Francisco's three-Michelin-starred Atelier Crenn dropped off at their doorstep.
"We were focused on not just being another delivery company," explains Wagner. "We wanted to elevate the way people are experiencing meals at home."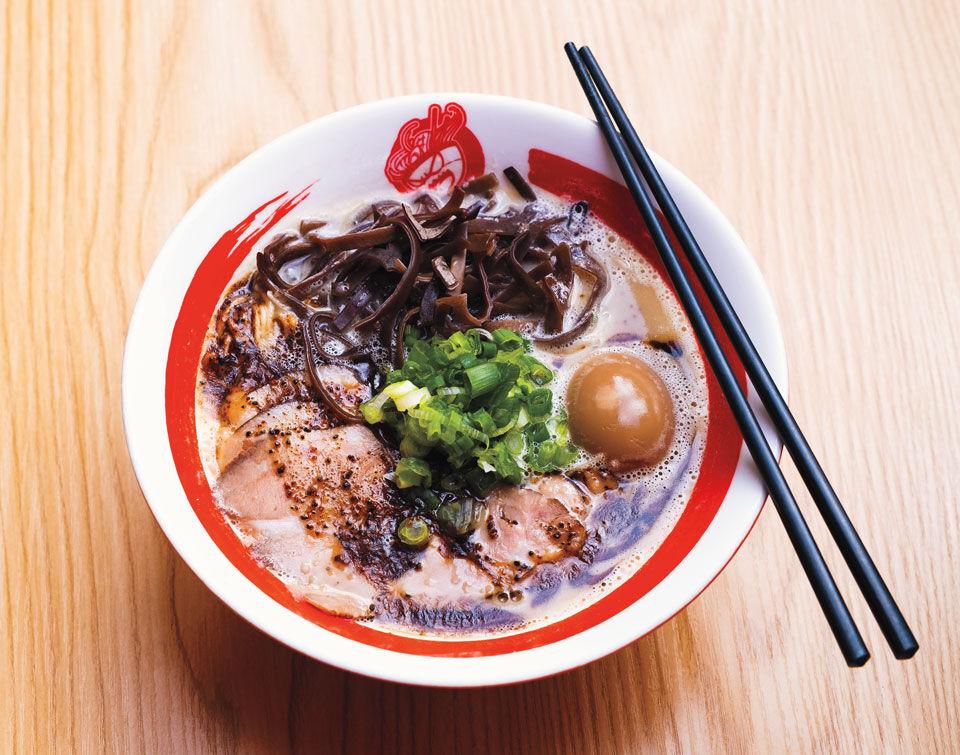 Feastin worked with Kwok and chef and co-owner Elson Liu to create a customized experience with video instructions guiding customers through heating up a vacuum-sealed bag of that 12-hour broth, (sous vide–style so that none of it evaporates), 
mixing in a separate seasoning package, and only then pouring it over the noodles and building up toppings. All of which adds up to the most authentic soup-slurping experience you can get outside of Angry Ramen.
The other huge selling point for food purveyors is that, unlike other third-party apps, Feastin does not skim any percentage of the meal price off the restaurants. Rather, a 20 percent service fee paid by the customer covers delivery costs and allows business owners to pocket all the profit. That lends peace of mind to diners who want to support struggling small business owners, while providing less incentive for chefs to mark up prices. The only catch is that you need to order two days in advance—but that also gives the company the bandwidth to deliver all across the East Bay, from Alameda to Livermore, in addition to San Francisco and the South Bay.
For Kwok, the partnership has been a lifeline during stormy economic waters.
"It gave us a boost, gave us hope when we had no hope," he says. "It was like finding gold during the pandemic."
To check out Feastin's offerings, go to feastin.com.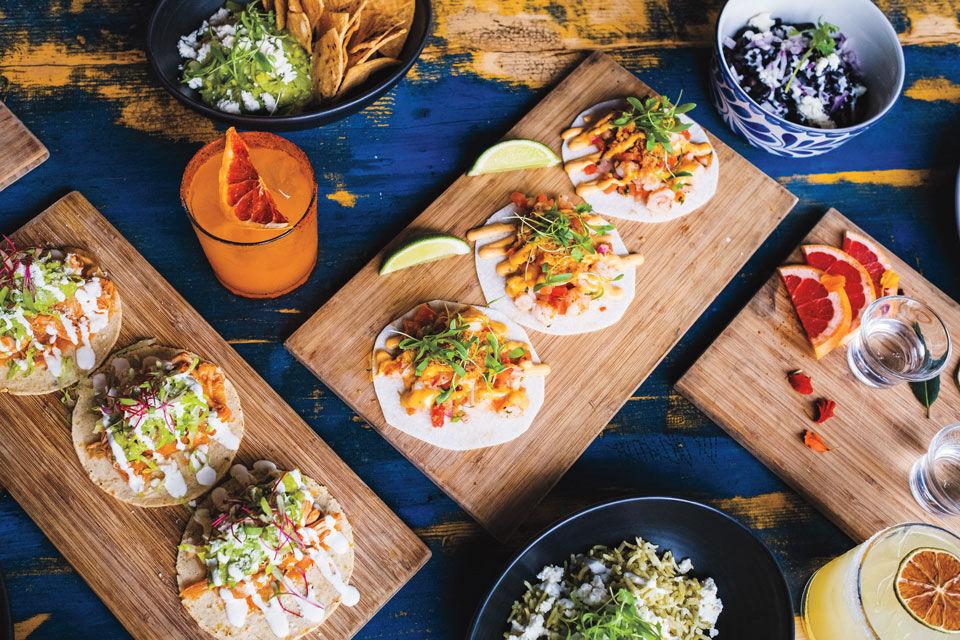 Feast on This
Here are five examples of the unique dining experiences offered on Feastin.
Atelier Crenn
Glamorous Versailles-raised chef Dominique Crenn has gained global 
acclaim for her whimsical interpretations of French-influenced fine dining at Atelier Crenn. Her Crenn Kit Luxe has a seasonal, seven-course menu 
of Atelier favorites, which restaurant staff helps you assemble and plate in three-Michelin-star style. Past menu items include caviar and koji rice tart, leek vinaigrette and oyster emulsion, and trout mousse. Note: All kits are pescatarian. 

Calavera
No, they don't do their Oaxacan chapulines (fried grasshoppers) to go. But this festive upscale Mexican destination in Uptown Oakland does provide the tools to put together your own gourmet tacos featuring shrimp, carnitas, or chicken tinga, plus fixings like queso fresco, pico de gallo salsa, chipotle aioli, and micro cilantro.
Che Fico
A lively and perennially packed pre-pandemic San Francisco hot 
spot beloved for its impeccable but still down-to-earth takes on Italian comfort food, Che Fico ships take-and-bake versions of several of its favorites, including rigatoni amatriciana, lasagna Bolognese, and eggplant parmigiana. They also put together cheese and meat plates starring the kitchen's homemade charcuterie.
Saison
Commonly cited as perhaps the finest expression of San Francisco's contemporary wave of multicourse high-end dining, Saison delivers 
a four-course make-at-home kit for two with Saison@Home. The 
restaurant prepares all the dishes in its signature open wood fire–style of cooking and provides instructional videos for heating them up. Past menu items include amberjack with passion fruit, dry-aged duck, and mandarin meringue pie.
Sobre Mesa
Looking for a dining experience you just aren't going create for yourself? Alamar Kitchen and Bar chef-owner Nelson German's Afro-Caribbean sister project Sobre Mesa fits that bill with two of its star dishes: whole lobster thermidor, which arrives with stewed butter beans, roasted plantains, chanterelle mushrooms, curried beer cheese, and dirty rice ready to 
be heated in the oven; and caveman–style preroasted bone marrow 
to be dressed with jerk chimichurri and smoked sea salt.