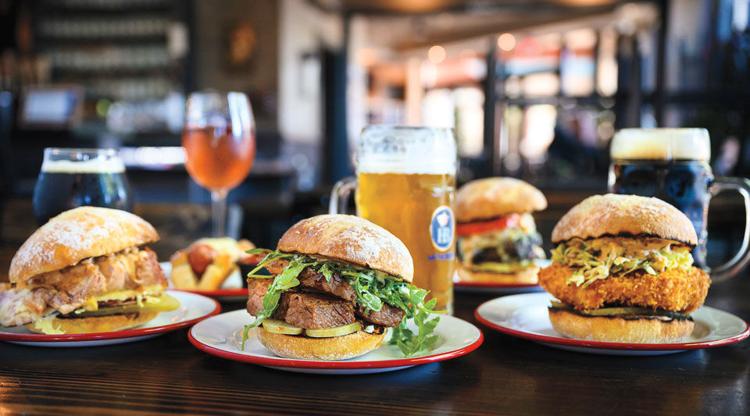 When I spoke with Bierhaus founder Mike Finley in mid-July, he struggled to come up with a metaphor that encapsulated his restaurant's roller coaster journey over the past six months.
"We shot out of the gate like a rocket, and now we're in our third stage of liftoff. Or maybe we ran out of fuel. No, that's too morbid. How about we parachuted into the ocean and now we're all trying 
to swim back to land?"
Sounds about right. Like just about everyone in the hospitality 
industry, Finley and co-owner Gerry Blake had their world turned 
upside down when the COVID-19 pandemic and resulting shutdowns hit in March. Finley, who moved Bierhaus from Mountain View to a spot in Oakland (currently closed) in 2018 and then opened the larger Walnut Creek location late last year, had a rock-solid concept: a German-inspired beer hall and garden that filled a niche in downtown Walnut Creek for a midprice restaurant that was "unpretentious, 
relaxed, and comfortable." Details like communal picnic tables, shareable meal plates, board games, generous beer flights, and an expanded 
sun-soaked (and dog-friendly) patio were all geared toward creating 
a community hub that appealed to, as Blake explained, "friends, 
coworkers, multiple generations of families—a place for everyone."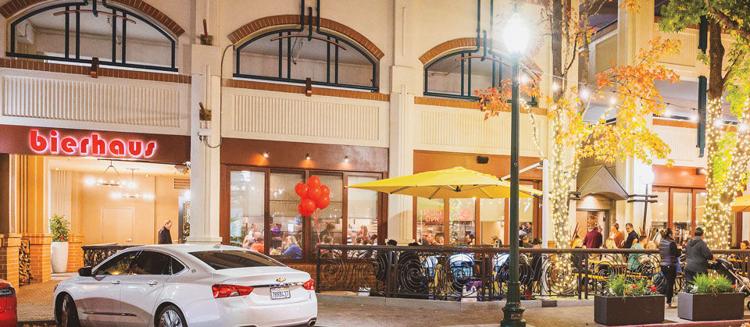 I went with my family in March and thoroughly enjoyed myself—even managing a leisurely sunset beer with my wife as our twin 4-year-olds busied themselves with toy monster trucks in the gravel underneath our picnic table. But then came COVID, the impact of which Finley describes with another metaphor: "It comes in like a thief in the night; all of a sudden you wake up and everything is missing."
And so, like many others, they pivoted. But perhaps more than most, Bierhaus's focus on communal gathering and drinking required a bit more contortion. ("We ran into an existential crisis," Finley admits.) First, Bierhaus shifted to groceries, selling household staples to give 
an alternative to flooded grocery stores. They also introduced to-go family meal kits designed to be prepared at home under the name Bierhaus Kitchen. While well received by customers, neither concept achieved profitability, and so the restaurant pivoted yet again, bringing in a team of consultants to reimagine a more sustainable food and drink program. The result is less of a meat and beer-centric menu catering to large groups, and more of a flexible small plates concept centered around a high-quality food experience for smaller groups of diners who can piece together custom meals a la carte.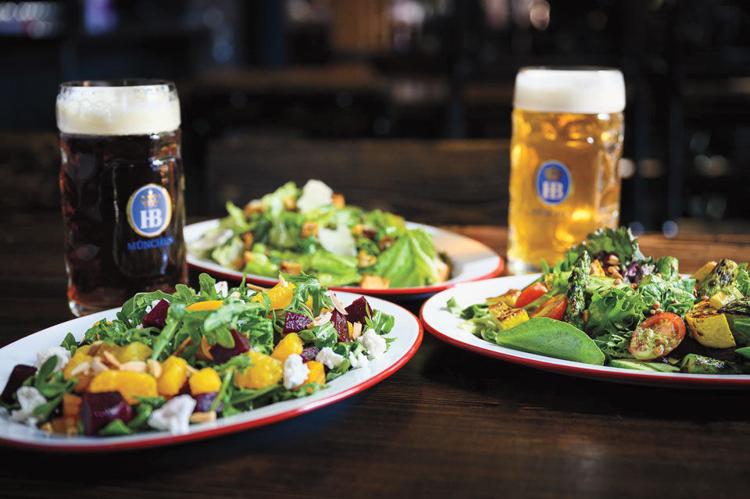 To the Bierhaus team's immense credit, they did an excellent job. Almost without exception, the food I tried on a visit to the outdoor patio in mid-July was better than in March—which I'd enjoyed. The more balanced menu is broken into sandwiches, salads, and sides, plus German flatbreads (prepared in the restaurant's wood-fired oven) and slow-cooked mains. (Most of the mains can be vacuum-sealed and easily reheated at home.) One must-try—either in-restaurant or at home—is the 
excellent brisket. Slices of meltingly tender beef were beautifully presented with a drizzle of white horseradish cream and bright yellow pickled onions atop a red-orange house hot sauce. It was a surprisingly elegant dish: the brisket accented with a creamy kick from the horseradish, an even sharper kick from the hot sauce, and a bite of acid from the onions to balance the meat's fattiness. It's a dish that would pair well with red or white wine, or one of the restaurant's dozen or so East Bay and German beers, which trend light and food-friendly.
I didn't have high hopes for the German flatbread, but I dutifully ordered the hot bacon with added 
arugula—and was (again) pleasantly surprised. Baked in that wood-fired oven, the crust successfully walked the line between crispy and chewy, and exhibited terrific flavor 
accentuated by char from the wood oven. The tomato sauce 
provided a perfect hit of spice and was spiked by irresistibly salty, meaty pieces of bacon and more pickled onion. It was a damn good pie, one of the best I've had in Walnut Creek, even if there was nothing particularly German about it. In fact, Finley told me that the restaurant has shifted parts of the menu to facilitate a more "traditional German" dining experience. Part of that process was to replace the pizza-esque flatbreads with flammkuchen, an 
extra-thin tarte-like flatbread native to the Germanic Alsace 
region of France. Another casualty is likely the schnitzel sandwich, which may not be a bad thing. While the thick, panko-crusted fried chicken was remarkably light and moist, there was ultimately just too much happening in this maximalist sando with hot sauce, 
pickles, mushrooms, arugula, and pickled onions. I was also 
happy to hear that the three wurst sausages I enjoyed most from 
a sampler plate in March are sticking around: pork bratwurst, 
bier sausage, and my favorite, käsekrainer, an Austrian street-
food staple consisting of smoked pork sausage spiked with 
Swiss cheese.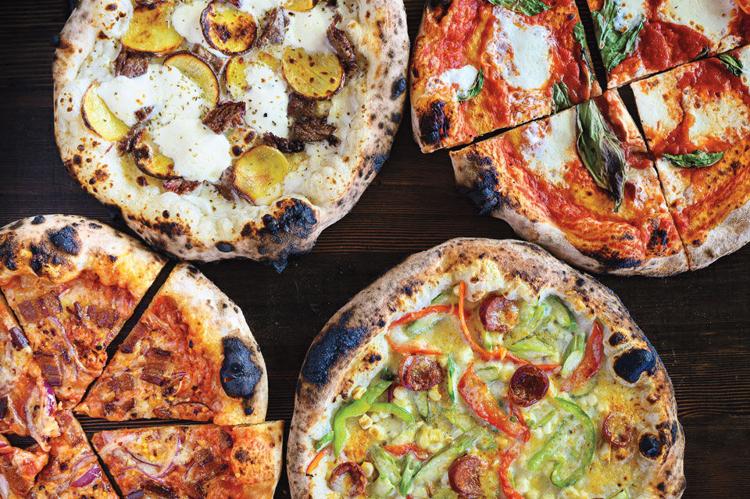 If the primarily German-oriented side dishes are any hint at the direction of Bierhaus's menu, diners are in for a treat. The Austrian
potato salad featured perfectly cooked and then chilled new potatoes, dressed—not slathered—with a vinegary dressing dotted with crunchy bits of celery, herbs, and sharp German grain mustard. The deep-fried latkes came out golden brown, crispy, and delicious, thoughtfully topped with aromatic fried rosemary and sage and served with classic sides of sour cream and apple sauce. The spaetzle was the least memorable, but still totally tasty, and mixed 
with mushroom gravy. You can get three sides for $13, and I'd recommend ordering a few to go along with a main, flatbread, or sandwich.
I'll end with a disclaimer from Finley that some of the dishes mentioned here may have been removed from the menu or modified by the time this review comes out. Unsurprisingly, given the uncertain times, Bierhaus remains a restaurant in flux.
"It's kind of like predicting the stock market these days: When you think things are down, it goes up; when you think things are up, it goes down," he says. "It's really difficult to survive in that type of environment, but we just have to roll with it."
I'd encourage everyone to grab a bite and hoist a hefeweizen on the patio (or get a growler to go) to help Bierhaus keep on rolling. They're trying their hardest, and this is one restaurant worth keeping around. bierha.us.