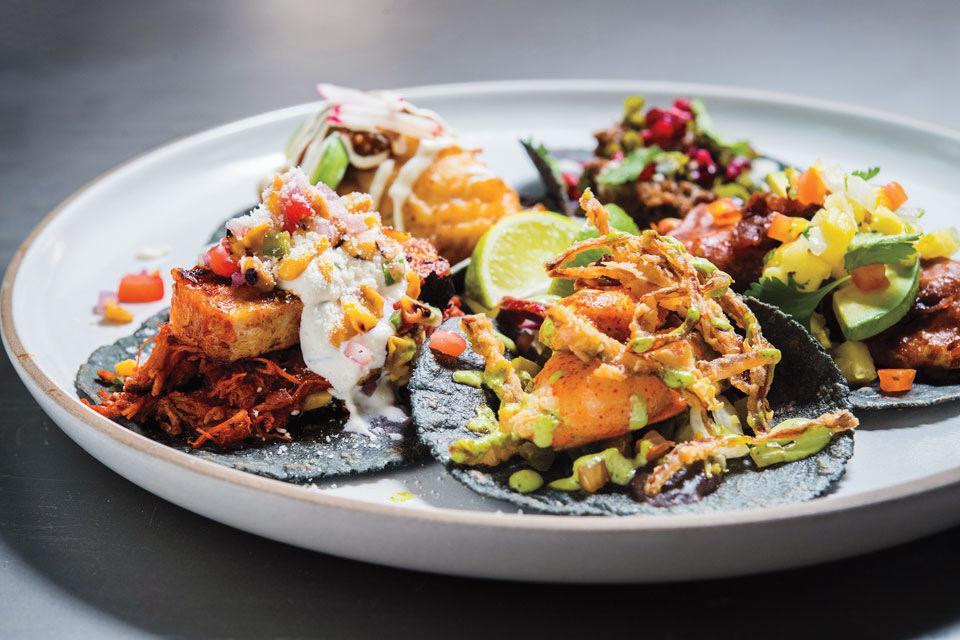 It never hurts to have a guide—especially on Concord's tasty Taco Trail.
Meet Leyanne Amos. She visited 37 family-owned and independent taquerias during the city of Concord's Taco Trail promotion last September, easily winning the first-ever Taco Trail Trophy. So if a newbie wants to know where to find the best tacos in Concord, Amos is the one to ask.
"I love tacos," she says unnecessarily, as she racked up those 37 visits in just 25 days. She works in Pleasanton and Orinda, so she had to get busy on weekends to make sure she hit all the stops—plus a couple extra—that the Visit Concord promotional team had signed up.
"I would do two or four on the weekends," she says, sometimes just getting one taco per stop. "One day I did six."
But it was definitely a labor of love for Amos. "I need to know what every taco in town tastes like," she says. But her advice may not be as specific as some might like: "Every taqueria you see," she says, "just stop at."
She does, however, suggest Monument Boulevard as a good place to start. There are plenty of options, and though tacos may look the same, there's actually a lot going on inside that tortilla.
"Mexico has variety," says Santiago Morales of Tortilleria El Molino. His Michoacán background means the carnitas (braised pork) and buche (pork stomach) are especially good. Taquerias with chefs from Jalisco are more likely to offer birria (stewed meat), and al pastor (spit-grilled pork) is a specialty of Puebla.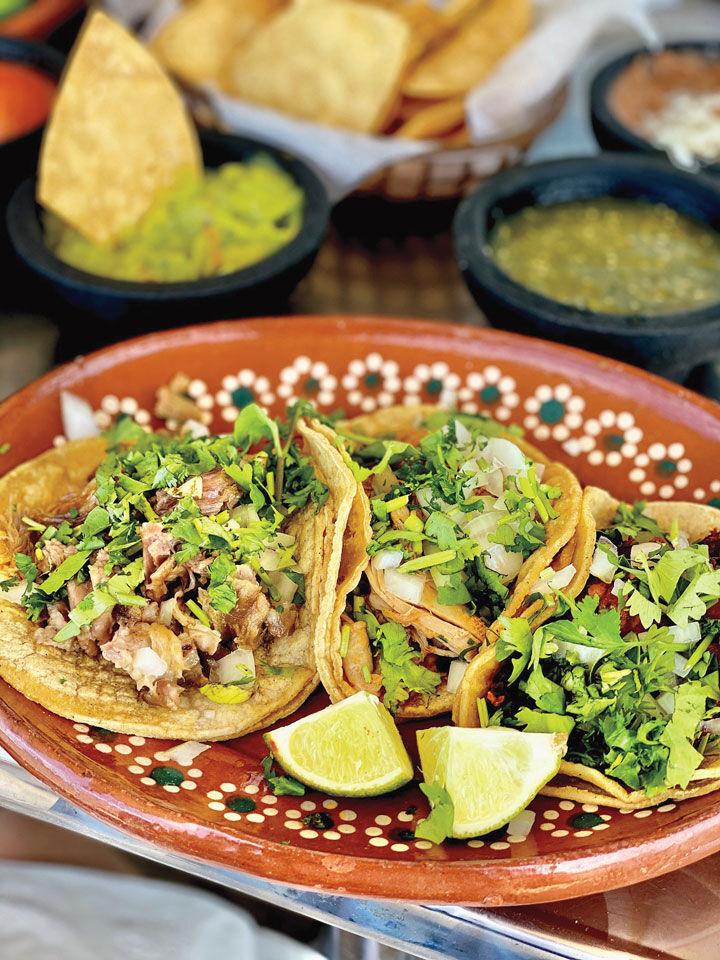 That said, Concord's taquerias, regardless of origin, are always on the lookout for new flavors. Cristina Lopez, comanager of Mercado Del Sol, says they've added quesabirria recently, thanks to the rising popularity of the cheese/beef mix and, of course, the competition for customers.
"There are a lot of foodies out there," she says, and the presence of so many taquerias with so many styles means chefs can't just roll out the same old tacos in the same old sauce year after year. "The competition makes you do better," says Lopez. "It's a good thing—I don't think we hurt each other."
"So many taquerias just bring more people," adds Morales.
And of course, that was the idea when Visit Concord—which promotes the city as a travel destination—put the Taco Trail competition on the calendar.
"We were trying to find something unique to Concord," says 
Tracy Rogers, the marketing and communications manager for Visit Concord, "but we had no idea there were 39 taquerias in 
the city."
But once Rogers and her colleagues realized what they had in this oft-overlooked natural resource, they worked to aggregate as many examples as possible under one accessible umbrella, dubbed the Concord Taco Trail. To spice things up, they launched a competition in which contestants could download an app and check off each taqueria they visited on their phones—the person who visited the most in the month of September would be the winner.
"About 300 people signed up," says Rogers, and taqueria owners noticed the impact.
"We had a lot of new customers," says Lopez, and Morales echoed that sentiment: "It helped a lot during these times."
You don't have to eat competitively to download the app and start exploring, but those who do want to tackle the whole Taco Trail will have another chance. "We'll do this every September," says Rogers—and so will Amos, who says she will "absolutely" defend her crown.
And she will savor the salsa every step of the way.
For more information on the Concord Taco Trail, go to 
visitconcordca.com/eat-drink/taco-trail.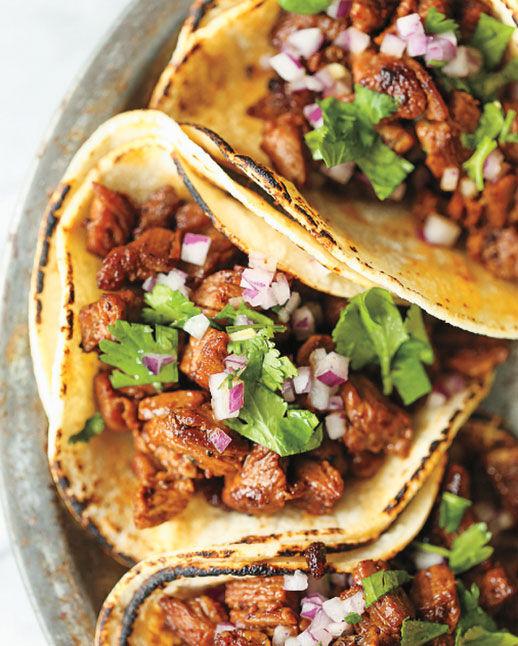 Ready to Ride the Taco Trail?
Here's a pro tip and a few places 
to start.
Ask about specialties. Leyanne Amos, who visited 
37 different Concord taquerias last September, says 
that is the easiest way to get the most out of each visit. Because Mexico is such a big country, there are many regional specialties—but the only way to know which kind of taco to pick is to ask. So don't be shy.
Also, don't worry about heavy doses of chili peppers. "They're all fairly mellow," says Amos about her taco-
tasting experience, "so I add hot sauce."
EL FARO MEXICAN FOODS: This Monument Boulevard standby focuses on the basics—and note that the take-out menu doesn't duplicate the full menu, so many of its signature dishes are missing in action. Non-taco treat: burrito bowls. elfaromexicanfoods.com.
LOS PORTALES TAQUERIA: The most visited stop on the Taco Trail, this taqueria at Clayton and Treat serves up generous portions with plenty of flavor. Non-taco treat: chili relleno.
MERCADO DEL SOL: Not too far off 680 on Monument, 
all of Mercado del Sol's tacos are tasty, but definitely check out the quesabirria. It's not on the official menu, so you have to ask for it. Non-taco treat: moist rotisserie chicken. mercado-del-sol.cafe-inspector.com.
TORTILLERIA EL MOLINO: Surrounded by other taquerias on the Monument corridor, Tortilleria El Molino still stands out thanks especially to its various pork tacos. Try the mixed version to get a taste of all the varieties. Non-taco treat: pupusas. tortillaselmolino.com.