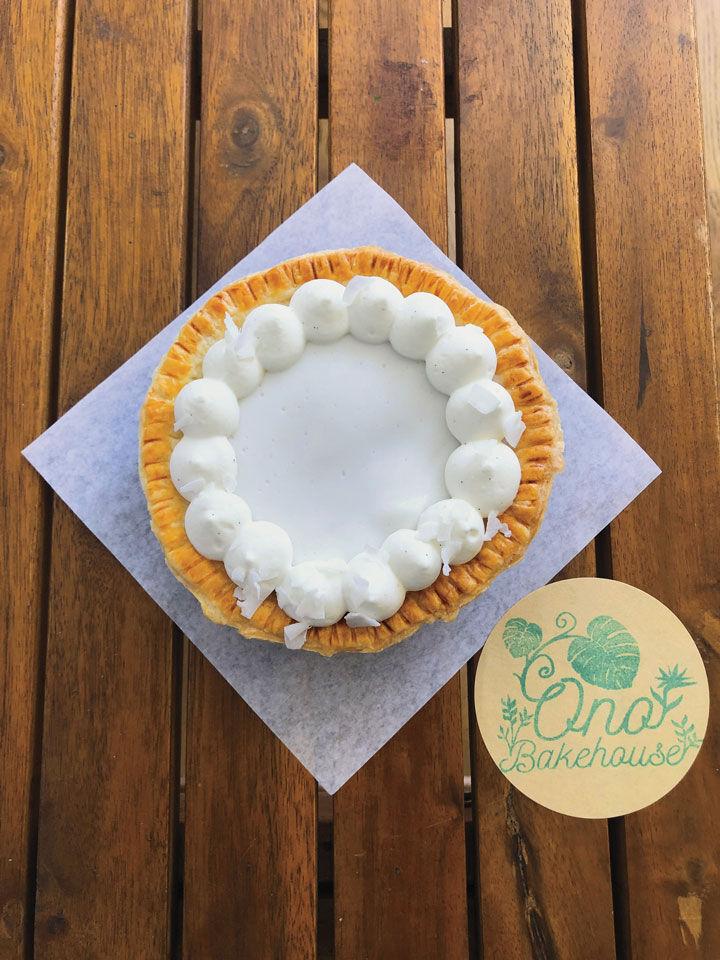 Say "aloha" to tasty treats featuring tropical flavors such as coconut, guava, passion fruit, mochi, and macadamia nuts. These—and much more—can be found at Berkeley's Ono Bakehouse, the first Hawaiian bakery in the East Bay.
"I'm really just making what I grew up eating," says chef-owner Desiree Valencia, who was born and raised on Maui. Her sweet and savory creations use a combination of traditional Hawaiian flavors and seasonal Californian ingredients. The Queen Emma—a six-layer cake with guava, lilikoi, coconut chiffon, and mousse—is a customer favorite. Other enticing offerings include lilikoi poppy seed pound cake, butter mochi, Spam musubi, and spicy Berkshire pork sausage.
When the pandemic hit, Valencia—who was working as the patisserie chef at San Francisco's Niku Steakhouse—found herself out of a job. 
She was then encouraged by friends to sell her homemade delights. "I've been working in fine dining," she explains, "so I thought that nobody would really want Hawaiian snacks in the Bay."
Fortunately, she was wrong. After her items proved a hit at Oakland's Magnolia Mini Mart 
and her Ono Snax pop-up, Valencia found a 
permanent home on Martin Luther King Jr. Way near University Avenue.
Since opening in November, Ono Bakehouse has been operating solely through online orders and pickup. But its transition into a full-service café (with outdoor seating) is now underway.
"We are really small," Valencia says. "But we are just trying to make it through COVID and hopefully come out the other side." ono-bakehouse.square.site.